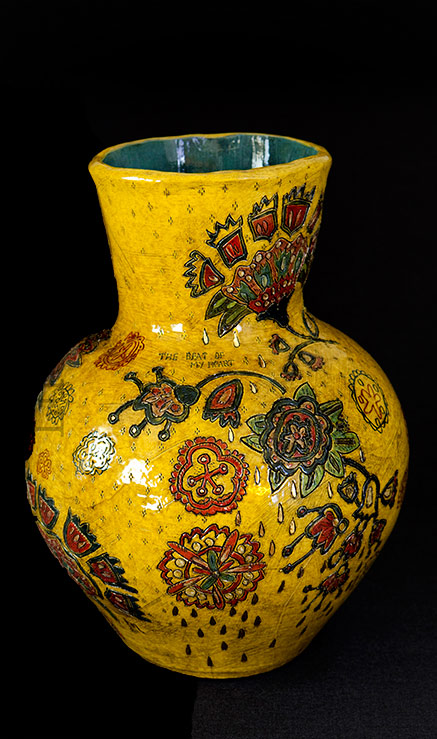 'The beat of my heart' yellow vase  – Lucinda Mudge
 
Shoka shimputai ikebana – Lusy Wahyudi
Peter Hermansson
'Portrait of a muse'  painting by Mariano Fortuny, 1935
Portrait of Henriette Fortuny in Pompeian costume with a Delphos dress and Knossos scarf designed by Mariano Fortuny, printed with geometric, asymmetrical patterns and motifs inspired by Cycladic art
 
Aoki Ryota
Headless Diablo with bowl – Damien Hirst
Venice-art-Biennale – 2017
Tunisian geometric design ceramic vase
Nabeul, Tunisia – 1930's
Ocean Wave by Authur Manyengedzo
Italian Mid Century pitcher – Fratelli Fanciullacci
'Star Ark' — Arone Meeks
Takuma Murakoshi tea cup
Tea here now – one pot, infinite flavors
If you have one teapot
And can brew your tea in it
That will do quite well.
How much does he lack himself
Who needs to have more things?
~Sen no Rikyū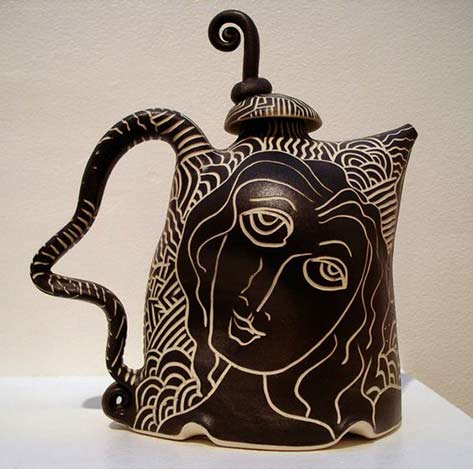 Fuller Craft Museum–Image by Mryipyop via flickr
'Blue and Yellow Running Man'  teapot — Tony Bennett
Theodore Deck
Faye Ray, 1935
Dolores Del Rio – known as the face of art deco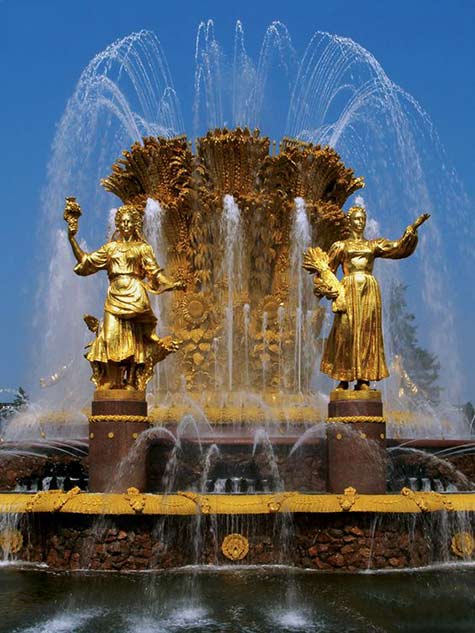 Moscow fountain
Selection of vintage tribal pottery in Burkina Faso
 Danielle Adjoubel
Le Don Du Fel Gallery/Studio
France
There are numerous legends associated with the The Camino de Santiago, also known as the pilgrim's "Way of Saint James", involving the portents of rooster resurrection and crowing to prove a man's innocence.
 
Tibetan Phoenix
Laura Jean McLaughlin — 'Down to the River'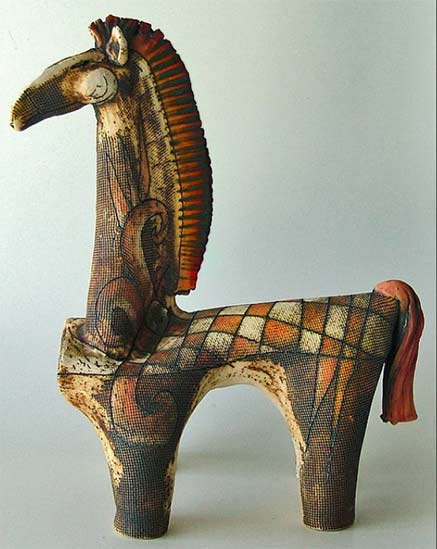 Inna Olshansky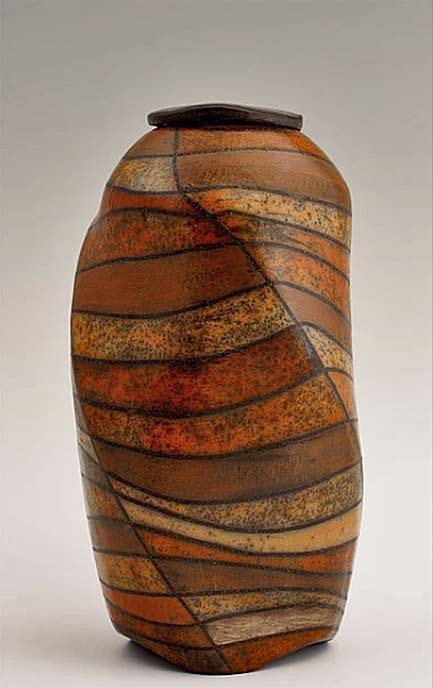 Shamai Sam Gibsh
Gustav Adolf Mossa—Oak relief
Moon over bridge – Photo by Birgitta Sjostedt – flickr
'Space Rock Monolith' – Steven Forbes
Helen Vaughn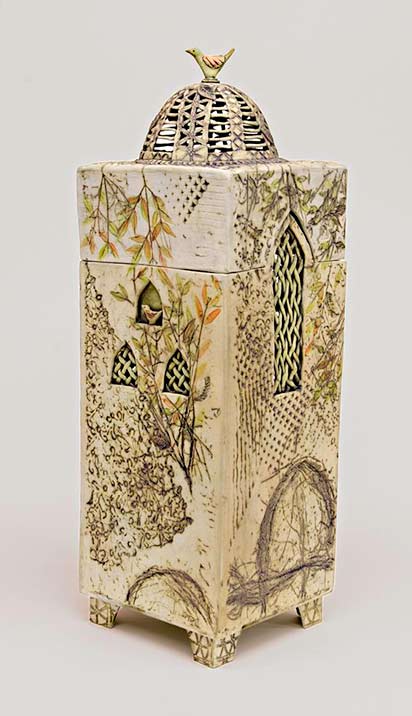 Dream Box 'spring-celebration' by Catherine Brennon.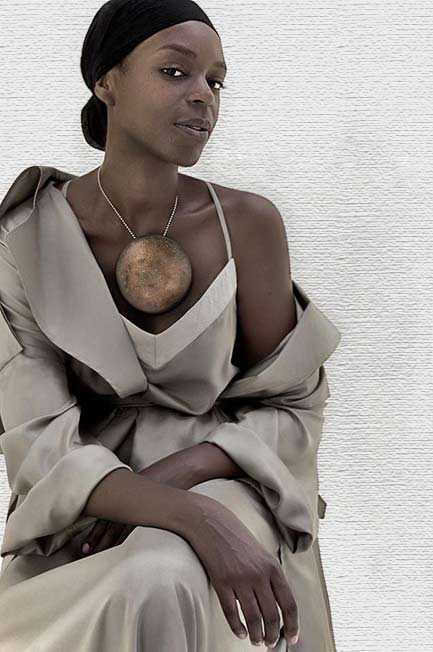 'Hopping' – Roger Capron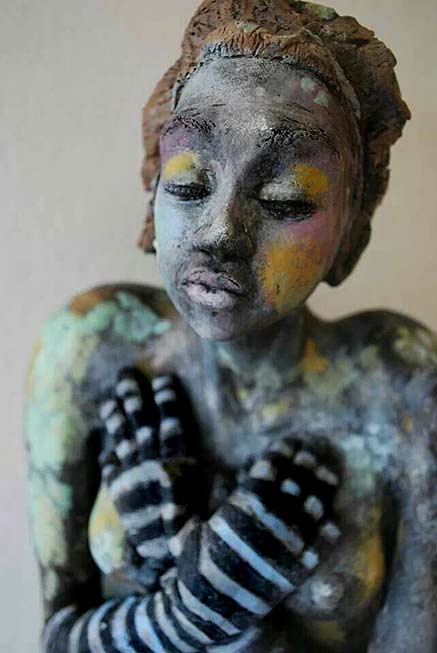 Marnie Gable
Gil Bruvel – 'Flowing'
Yojiro Kake Design for The Creatures Factory
Spider motif olla – Goyin Silveira
Haas Brothers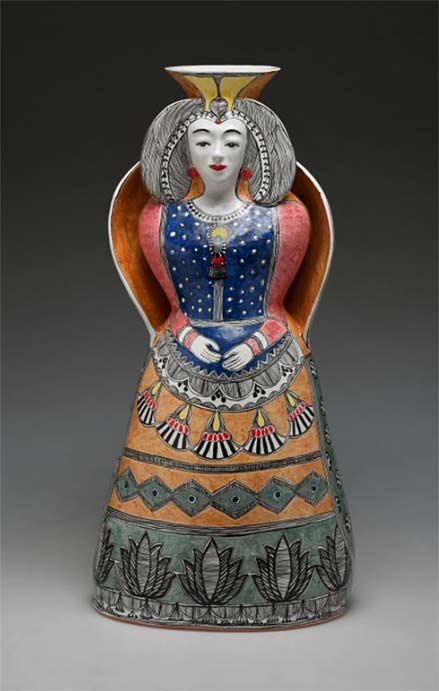 'Returning to Whole' – Astra Parker
'Torso in Hexagonal' – Munemi Yorigami
Munemi Yorigami – fragmented sculptures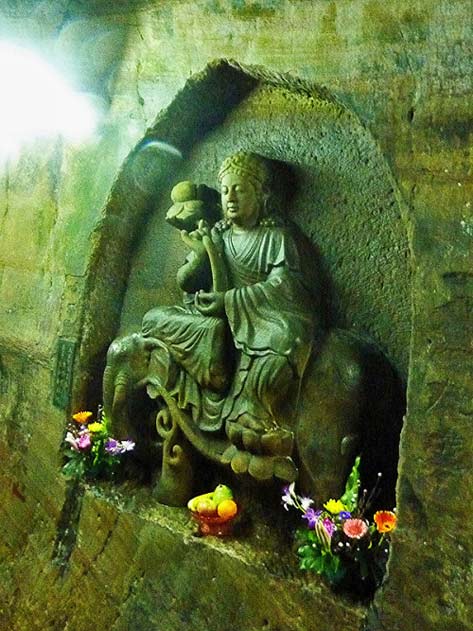 Fairy cave temple, Keelung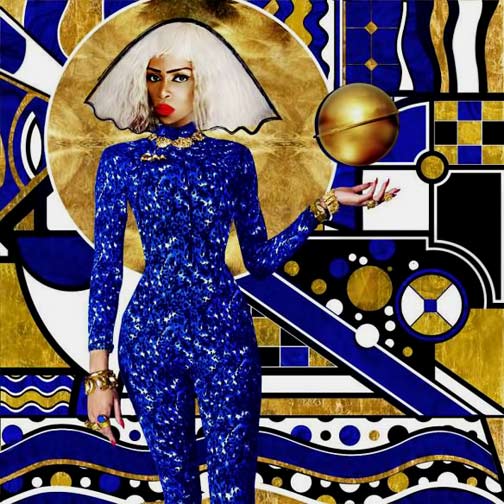 Golden disks, orbs and triangles arranged with an array of sacred precision, iconography and Egyptian art deco geometries, boldly infused with electric blues, white and black to conjure a transcendent whole.
Photographer Rui Palha, Portugal
Catherine White
Nancy Selvin
Apollo carrying his kithara holds a phiale (flat cup) for Nike (Victory) to pour a libation into with an omphalos (sacred navel) in between.
Louvre
 
Joe Lawrence
'Echo Of Deco' – art deco inspired vase
Regular pottery updates
Scott Musgrove Octolamp
Wirehair Fox Terrier Statue
Circus performer – Hermien Buytendijk
'Obscurio' is a term I use for pieces that arouse curiosity but have their meaning obscured, either by vague, incongruous visuals, lack of information in the title or deliberate concealment.
Mosaic sundial, Torquay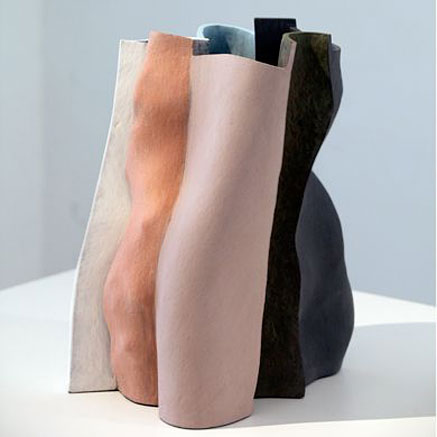 Ken Eastman
Alexander Archipenko,  'Architectural Figure'
Pixel Pancho
'Black and White Charger #1'  – David Nelson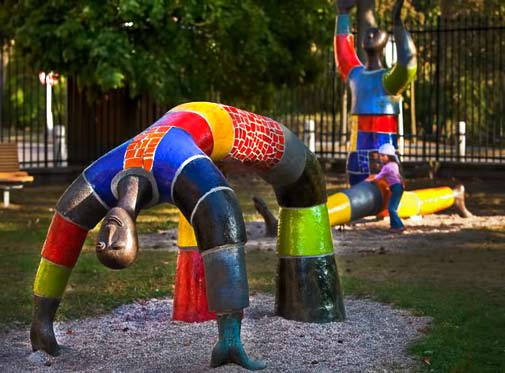 'L'Aviation'  – Frederic Focht
Infinite Ikebana
Edouard Cazaux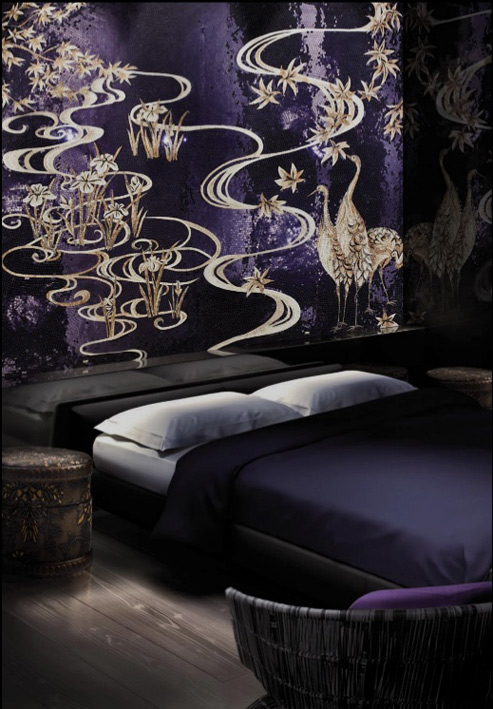 Australia Contemporary Garden
William Ricketts Sanctuary
Gerardo Monterrubio – 2014
Highness – Sally Hook
'Ship of Fools' by Deborah Halpern
'Eggsistentialism' – AVAM
Woman in Window – Juliana Bollini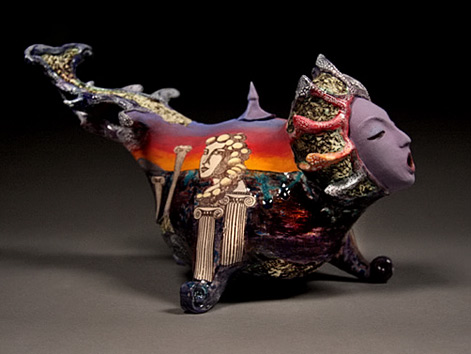 Natasha-Dikareva – 'Between East and West'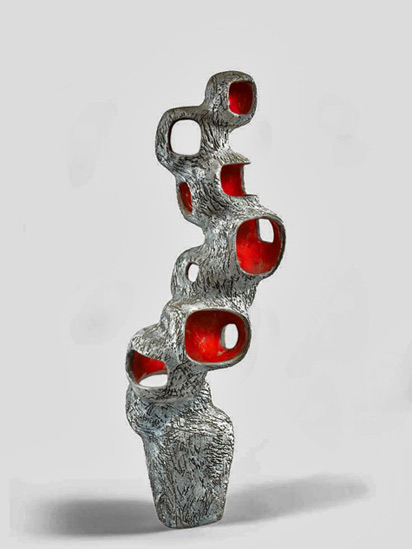 André Aleth Masson, France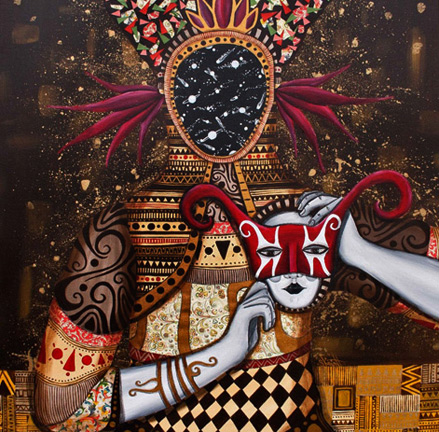 "Inner Universe"  – Skount (Spain)
C.A.V.E Gallery  Venice, CA
Art Deco dancers figurine – Marc Guillard, Paris
1920
'Ibis In Flight' — Kate Elsey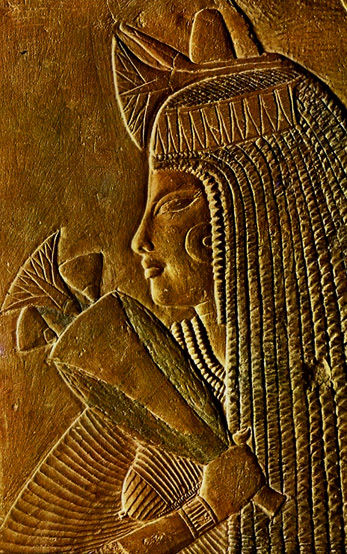 Entering the elegant world of Rene Lalique can be spellbinding and it's easy to be off with the fairies, sirens and nymphs in a forest of serpents, dragonflies, ravens, swans, bats, gazelles, butterflies and other exotic creatures from the Nouveau repertoire.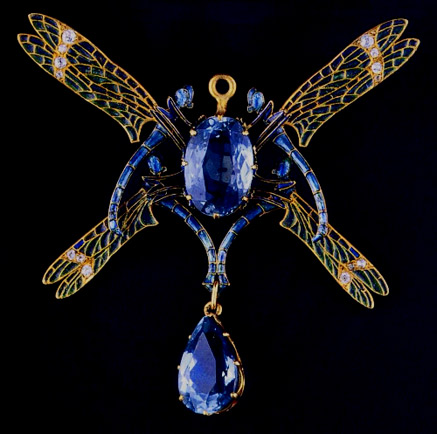 Goyin Silveira — 'Tarantula Olla'
Roberto Olivas Sgraffito Olla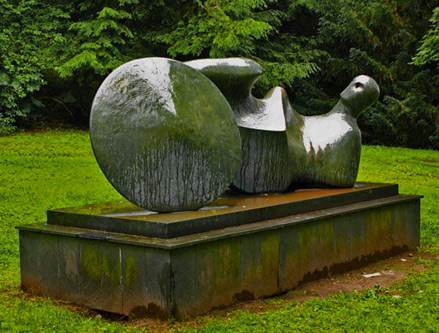 'The Goslar Warrior' – Henry Moore
Unleashing the futurist dynamic:
'Perspectives in Flight´– Futurist Fedele Azari
1926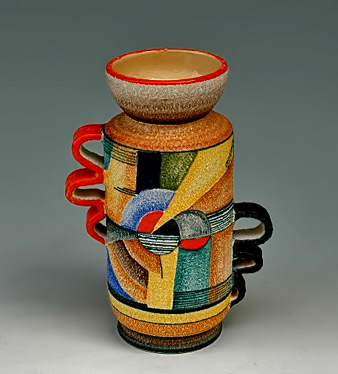 Mazzotti vase
Jean Dunand—lacquered panel from 'La Chasse'
The contemporary art of three Greek  sculptors – Theodore Papayannis, Yiannis Nanouris and Yannis Koutsouradis.
Theodore Papagianni
Creating a new glaze has been a lifelong passion for Hideaki Miyamura, his newest glaze being a 'crystalescent' yohen.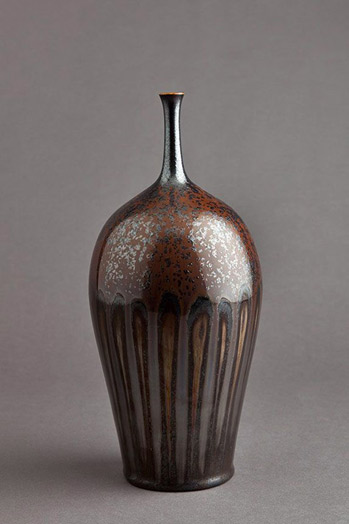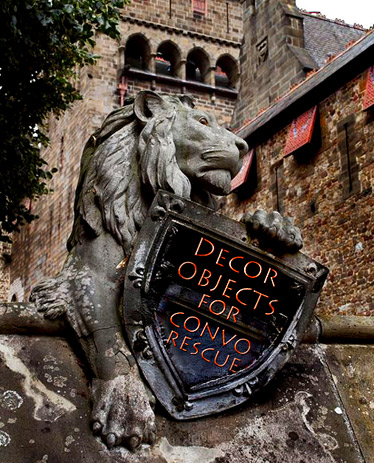 'Kokopelli' – Tammy Garcia
'Lifeline'  by Andy Scott
Qvevri wine pots from Georgia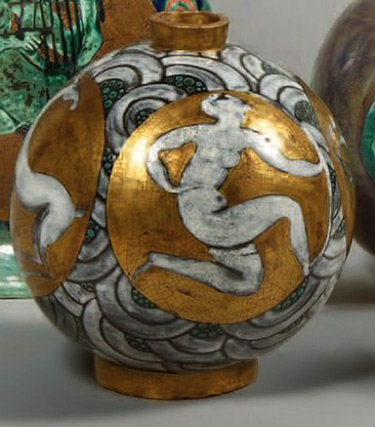 Edouard Cazaux Jazz Age vase
Mid Century sculpture – 1959

Auguste Rodin sculpture in Canberra
Czechoslavakia is blessed with a fascinating history of ceramic design which developed rapidly after the introduction of porcelain in the 1790's.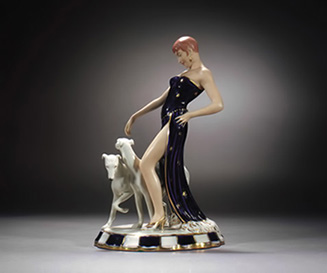 The originator of raku in Japan was Sasaki Chojiro, who first produced raku pieces for the Japanese tea ceremony in the 16th century. He learnt the technique from his father Ameya, who was trained in the Ming Dynasty Sencai pottery tradition and was brought to Kyoto, Japan from China.
Transfiguration Screw IX   by Mitsuo Takeuchi
The Roman rule of Egypt from 30 BC to 395 AD led to Roman decorations incorporating Egyptian motifs and an increased interest in Egyptian culture. During the Italian Renaissance "Egyptomania" resurfaced.. read more
Celebrating the potters and pottery companies that have been recognized for their contribution to the ceramic arts with their unique designs, innovations and classic creations and their influence in introducing new styles and movements in the field of ceramics.
Many Mid-Century collectors covet a Marcello Fantoni piece for their flair and originality. Fantoni's ceramic designs came to embody the timeless appeal of classic and traditional Italian pottery merged with challenging modernist and progressive movements.  Read More
Elephant Ceramics — Michele Michael
Koan :  Once a division of the Japanese army was engaged in a sham battle, and some of the officers found it necessary to make their headquarters in Gasan's temple. Gasan told his cook: "Let the officers have only the same simple fare we eat." This made the army men angry, as they were used to very deferential treatment. One came to Gasan and said: "Who do you think we are? We are soldiers, sacrificing our lives for our country. Why don't you treat us accordingly?" Gasan answered sternly: "Who do you think we are? We are soldiers of humanity, aiming to save all sentient beings."
Figurines Of Intrigue

The Okinawan's believe they are teenagers up to the age of 50, which is probably the most distinctive quality in their mindset compared to the West.
Anya Stasenko and Slava Leontiev
The ancient Egyptians were gifted artisans and pottery was an art where they excelled. Egypt in the pre dynastic period produced pottery of very high quality From 3000BC on their pottery was decorated with   depictions of animals, humans, boats and various  other patterns and symbols. Two main veins of  pottery existed during this period,  pottery from Nile clay ( red/brown after firing ) and pottery from marl clay ( usually polished to give a lustrous look ).
The bowl in the top right corner of this page was created and photographed by ceramicist/photographer Philippe Buraud  at la porte du soleil
–