An eclectic spread of pottery and the clayarts, focusing on the exceptional creative potential and diversity of this versatile medium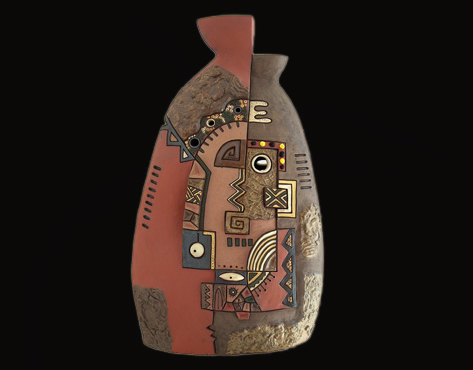 Abstract bottle vase VT Spain
Flat bottle form vessel – Mickey Fielding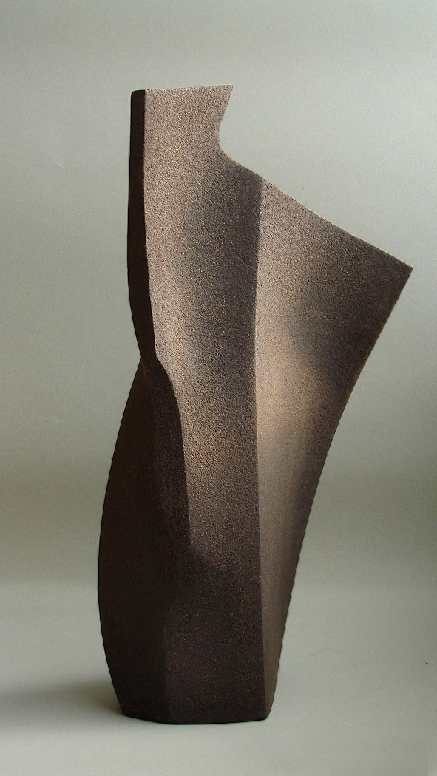 Ceramic faceted sculpture by Sophie Elizabeth Thompson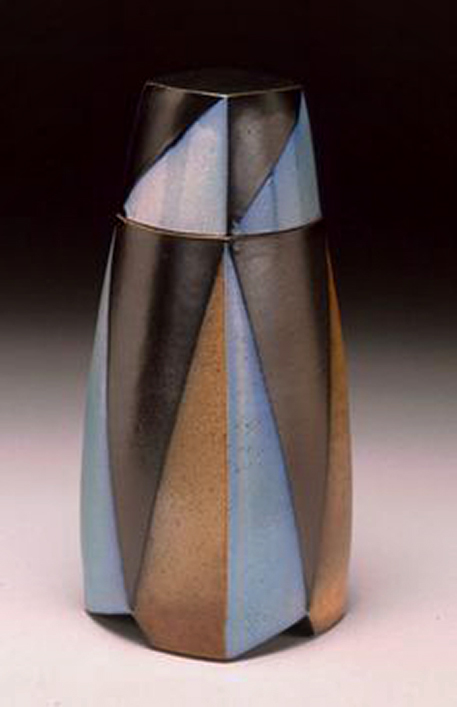 David Crane vase — Piedmont Craftsmen
Zoe Hillyard sewing a patchwork ceramic bowl
How to make a little pot using a mini Pottery wheel
Tri legged Art Nouveau planter/vase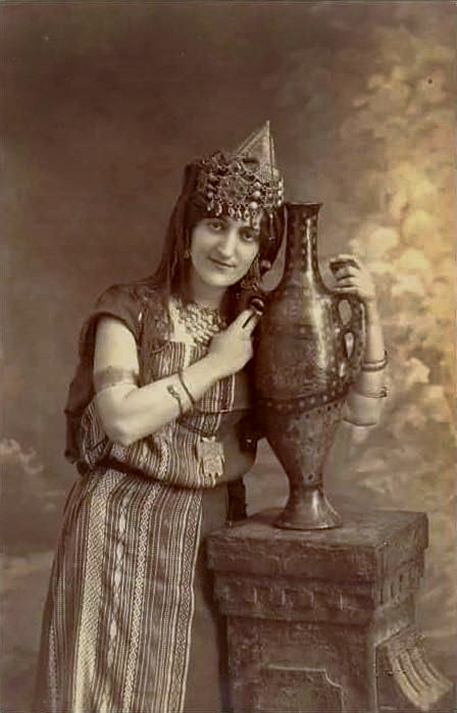 Vintage portrait of a Maghreb lady with traditional pottery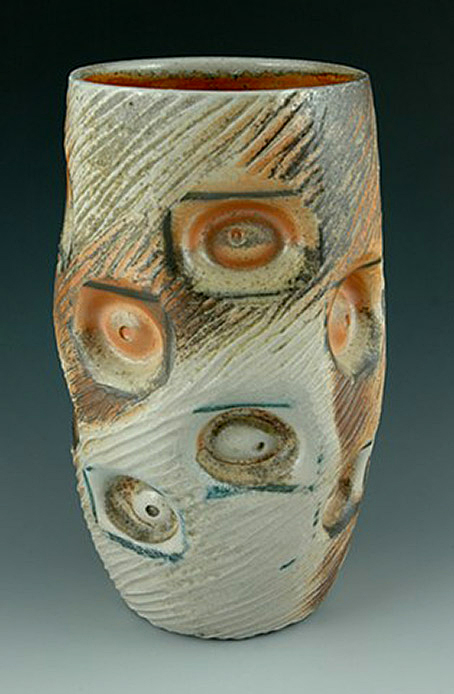 'All eyes' Wood Fired vase—George Bowes
Cone 10 Stoneware, Underglaze,
Vallauris 'France'  Ceramic modernist free form vase
Lesley McInally  'Consume me with love'
'Unity' – Lucie Rie Ceramics – Collections – ASU Art Museum
Kato Minkichi Statue—Shiba Iinu, Japan
Ceramic abstract wall mask – The Pyon Potter
Created with a bisque firing, a glaze firing and a third luster firing
Sylvie Souton—raku female figures
Pitchers in blue – Stefania-Vasquez—2010
Chinese sage resting
Madoura Atelier – Picasso pitcher—NGV
Carlos Versluys pitcher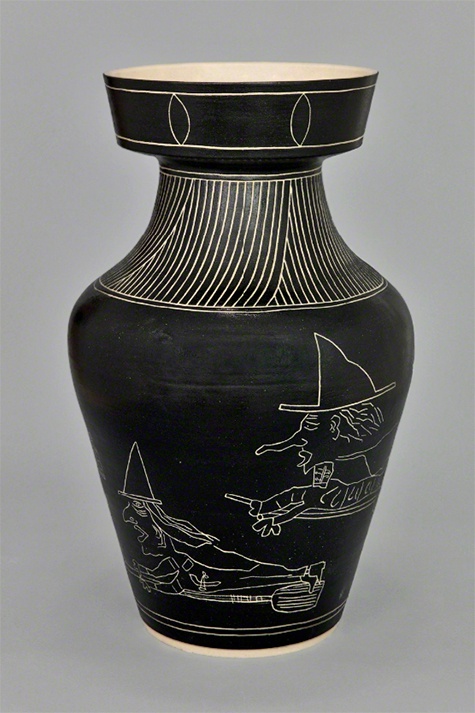 'Witch 9' wide lip vessel  —  Shio Kusaka
Potter on wheel relief panel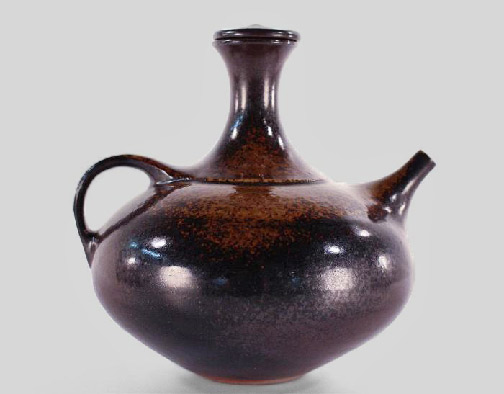 Ruth Gowdy McKinley Drambui Jug–1960—EMOA
Pottery enrapturement–Mr. Kazuya carried home by Natsu Ando
Ruth Duckworth – Untitled (Attendant Spiritual Form), ceramic sculpture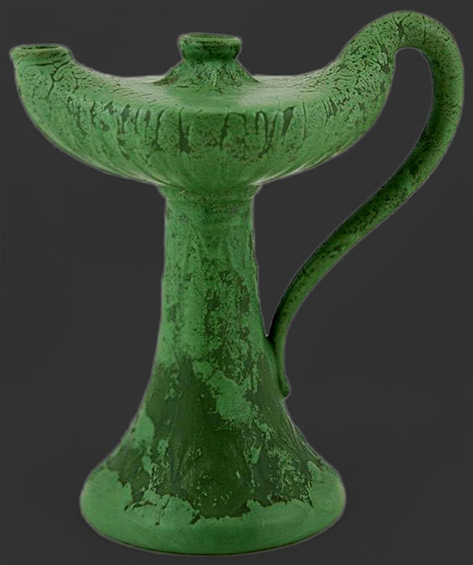 Roseville Egypto Aladdin's Oil Lamp in Rich Matte Green Glaze –
9.75 inch height
le Grand Chêne pottery pitcher – Vallauris, France
R.C Gorman- 'Laughing Sisters'
Museum DejaVu – Seeing yourself as a water bearer in an old painting
Picasso Atelier Madoura Vase at NGV
Hinrich Kroger and Gautier at his Berlin ceramic-studio
Nils Thorsson – Royal Copenhagen – Baca vase with stylistic abstract decor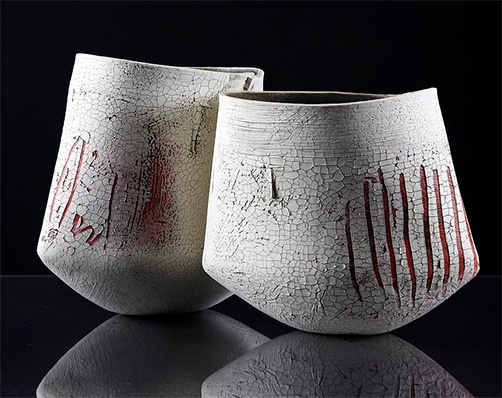 2 Vessels paperclay –– Lesle McInally
Navajo pottery by Wallace Nez Jr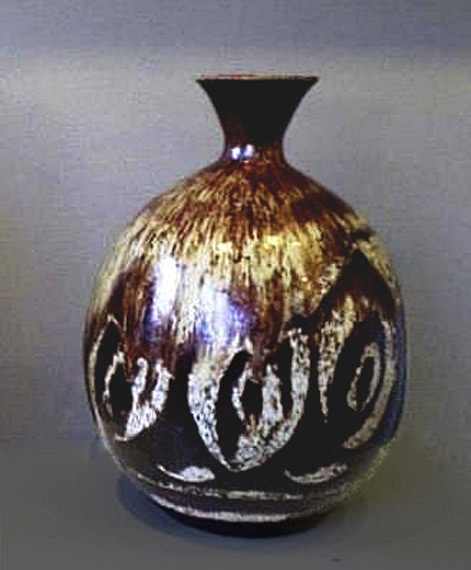 Stan Clark Mid Century vase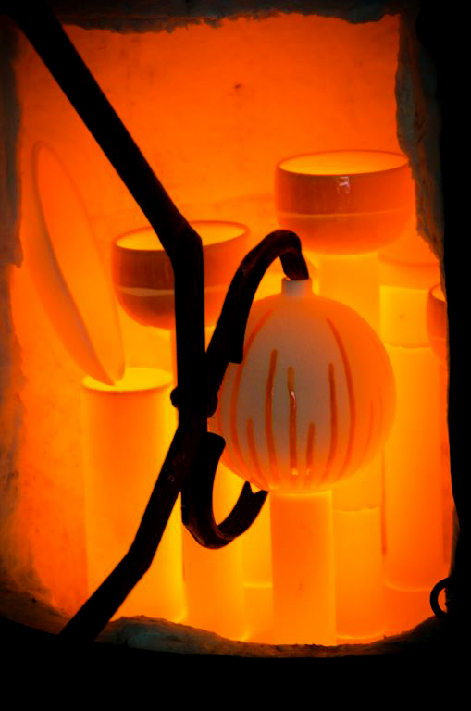 Enfumage ceramique raku firing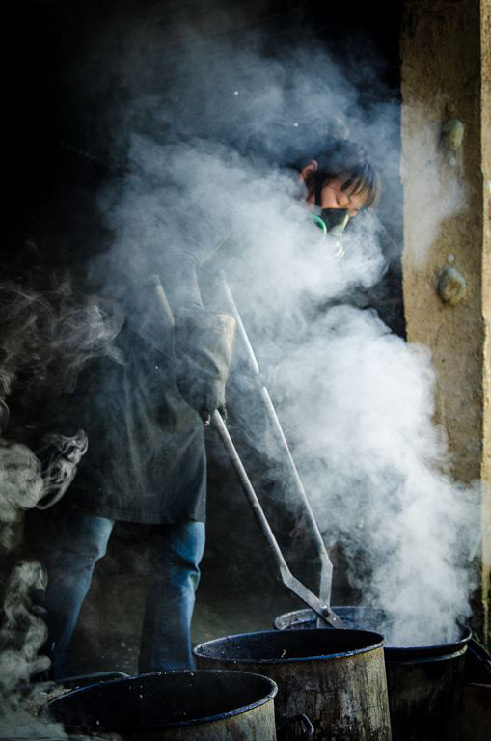 Enfumage ceramique raku reduction
Enfumage ceramique raku bowl
Vintage Raynor Mid Century Footed Compote Bowl, Italy
Mintons salmon and chocolate ground pâte sur pâte Moon Flask-1873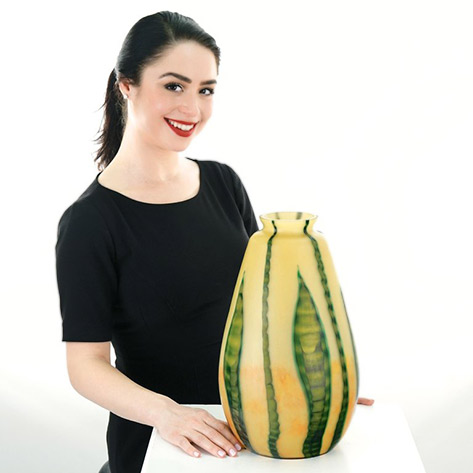 Monumental Art Deco Bambus Vase by Kralik
Mieka Webb on Gerbil's Route, Grampians Victoria
Michael Lucero –1985
24.75 inches height
Limoges Hand painted Charger, Paris
Matt Fiske Ceramic bowl
The glaze is my prospected Lava Oilspot fired once, reglazed, and fired again. It makes for a wild, high contrast, iron rich, lightning pattern on a jet black background.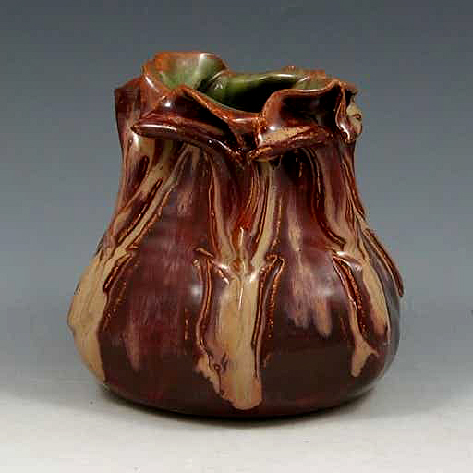 Drip Lily Vase – Jim and Penny Clark
Clark House Pottery,  4.5inch height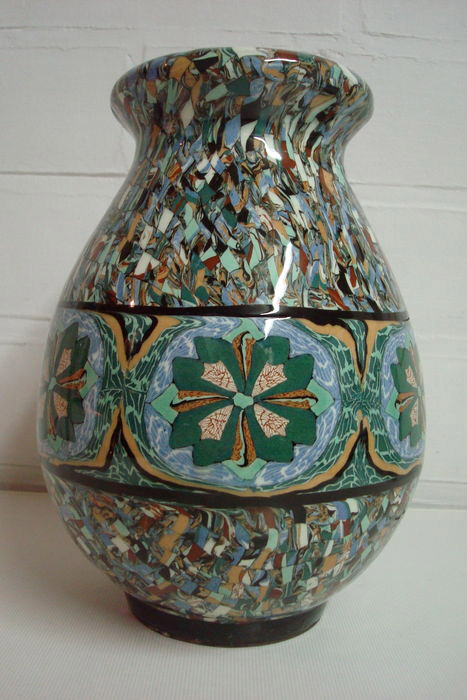 Large decorative vase from the studio of Jean Gerbino (1876-1966)
John Isaacs ceramic sculpture 'Babel'
Greek pottery black figure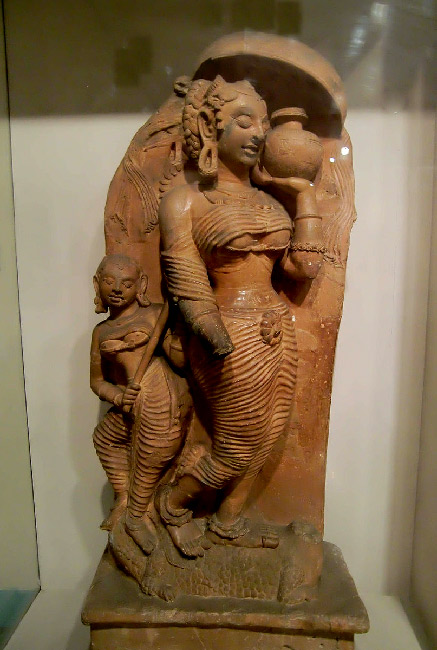 Goddess Ganga, terracotta sculpture — National Museum of INDIA
Doosje, keramiek raku—Lei Hannen
Dalo & G.Devin Ceramic Vessels
Jean Cartier vase 1952, thrown red earthenware white glaze wax resist decoration
21-2-x-14-3-cm
Arganat French Surrealist Ceramic Vase
1950s
Minoan jug with labrys symbol
Gilbert Valentin archanges Vallauris lampe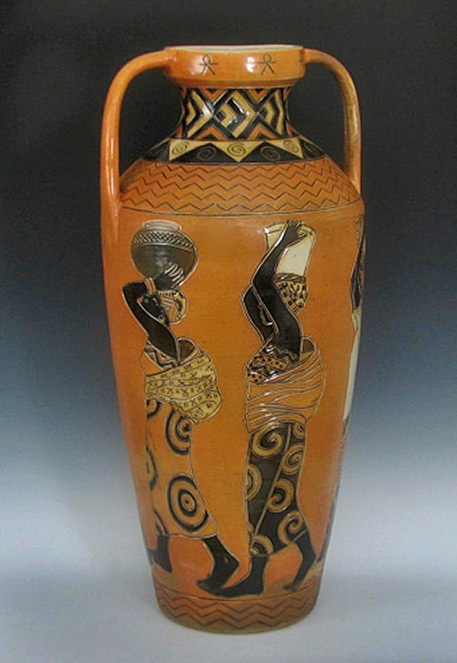 African water carriers — Body of pot wheel thrown by Dane Venaas, decoration by Lauren Hansen
Beatrice Wood Centre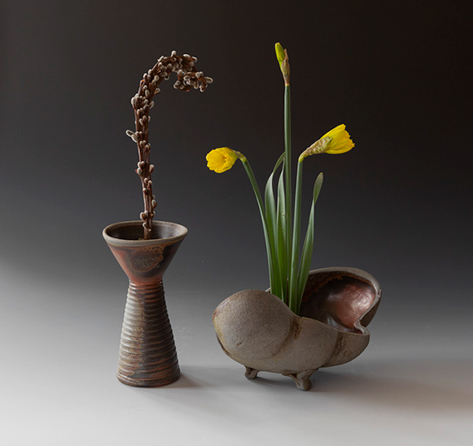 Spring equinox 2019–Catherine White
Alexander Archipenko, 'Woman in Fur'
1936
Andile Dyalvane – Africasso vessel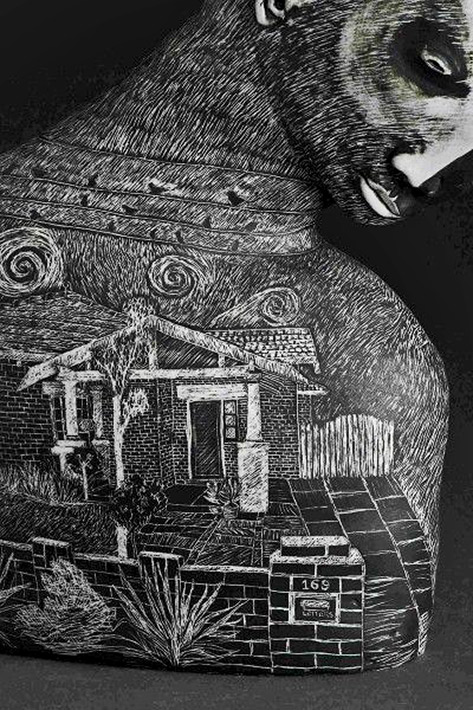 Amanda Shelsher—Black & White Suburban series
Angus Taylor – 'Composite Portrait III'
2015
Cityscape in relief chargers – Diana Ceramics
'Ladder Boat'  – Diana Ceramics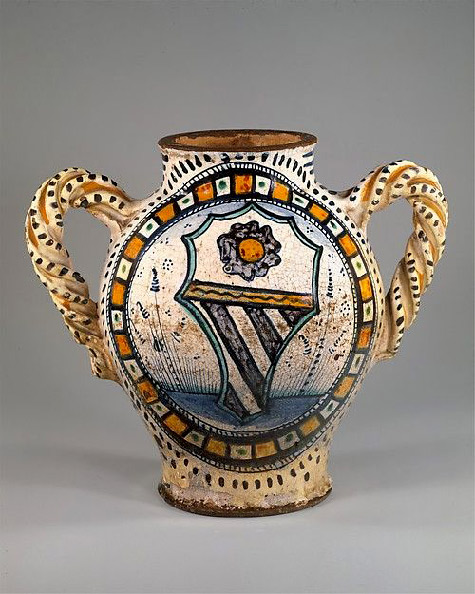 Armorial jug (vaso)
Tuscany (Italy), probably ca 1480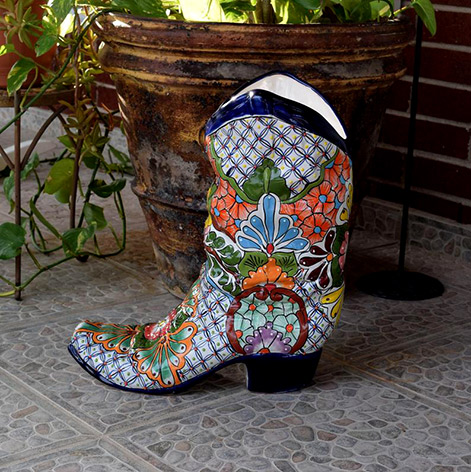 Ceramic Talavera Roper Large Western Boot
Ceramics by Craig Underhill
Studiopottery.co.uk—2005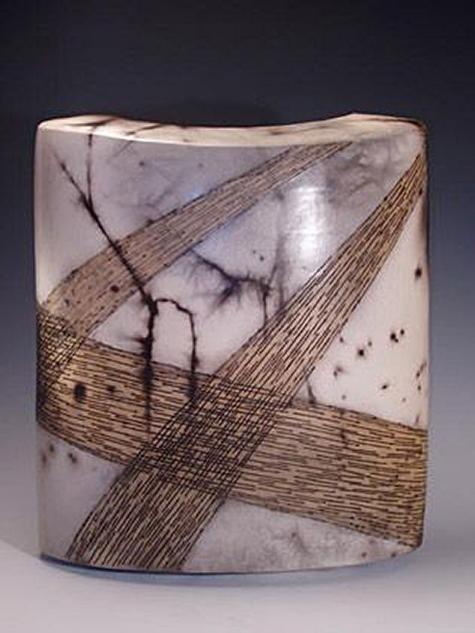 Antonia Salmon ceramic sculpture
'As within, so without'– artist Zhu
Robert Amerson
b
Matt Wedell
\
Modernist Ewer — Ljuba Naumovitch, Vallauris
Painted prehistoric vase Iran-(clay)
Ceramic horses motif Vase by Guido Gambone, Italy,circa 1950
–