The oldest example of functional pottery would have to be the water vessel, due to it being essential to primitive survival, and from this you could claim that the "jug" is probably the original  fuctional ware.  The word jug was first recorded in the late 15th century as jugge or jubbe. It is of unknown origin, but perhaps comes from jug, a familiar name used to describe  a maidservant at this time.The jug as a musical instrument reached its height of popularity in the 1920s, when jug bands, were popular. It could also be considered as the original wind bass instrument.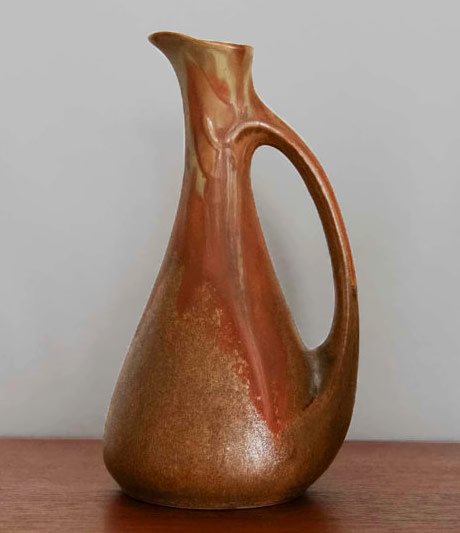 Denbac Pitcher Liqueur Flask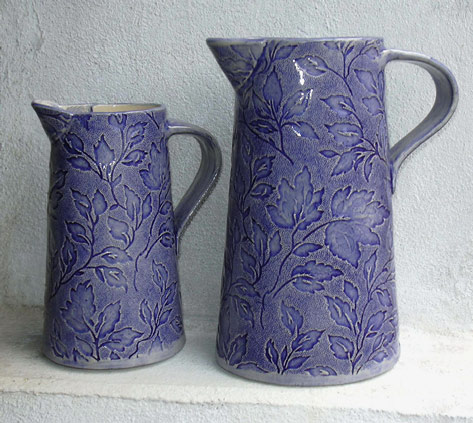 Blue floral wrapped jugs – Jane Bygrave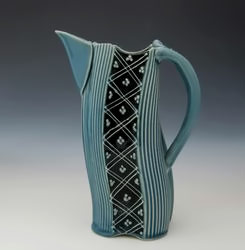 Charan Sachar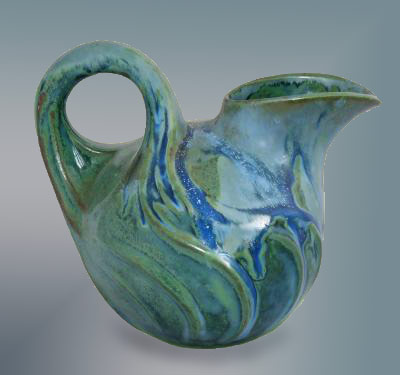 Denbac Curved Pitcher
Terra Mare Antiques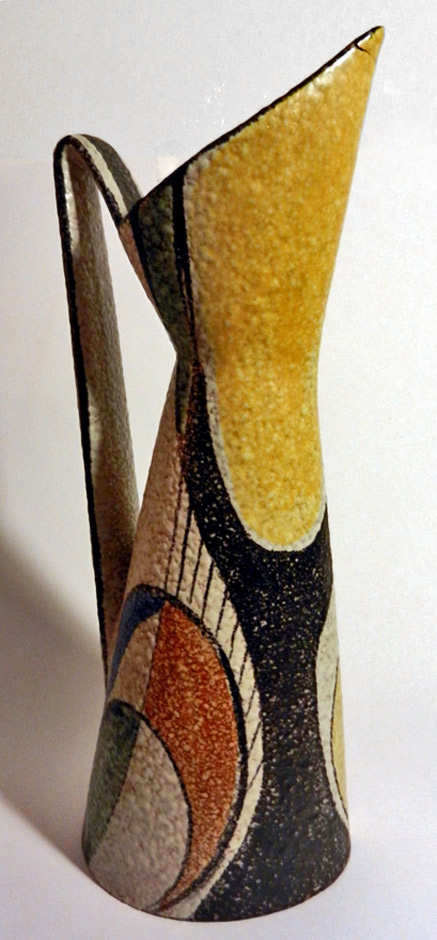 Large handpainted Ruscha jug by Kurt Tschörner and Cilli Wörsdörfer, Germany
Ceramic pitcher Wheel-thrown and carved stoneware decorated with metallic oxide stains brushed over a base glaze – Daniel Slack
Daum Pate De Verre Frosted Glass Mythologie Pitcher
Rich red glaze Vallauris ceramic jug
French pitcher – Edmond  Lachenal
Florenz pottery, NSW,  Australia
circa 1970
Coffee Pot  – Forest L. Middleton
Pattern created with silkscreen and embossment transfers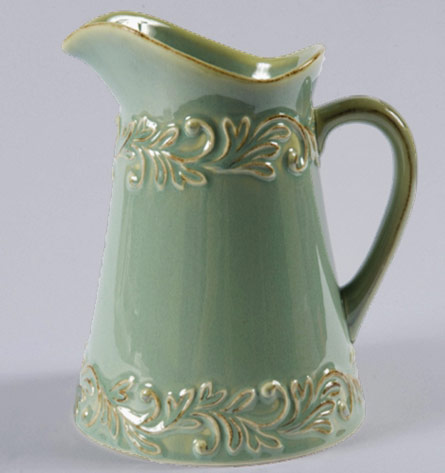 Butter Bell Antique Pitcher
BlackTree Studio Pottery Sculpted Functional Stoneware Jug
Jug Rock is a natural geological formation located outside of Shoals, Indiana, in the valley of the East Fork of the White River.
Named as such for obvious reasons.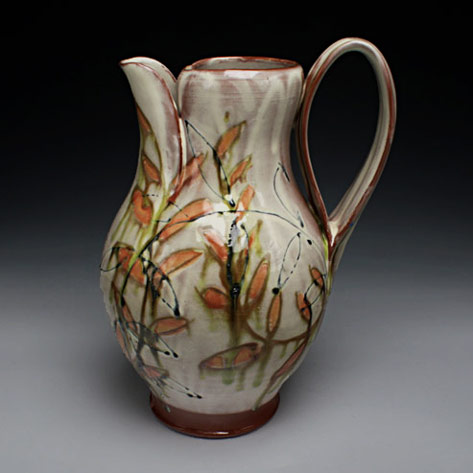 Martina Lantin jug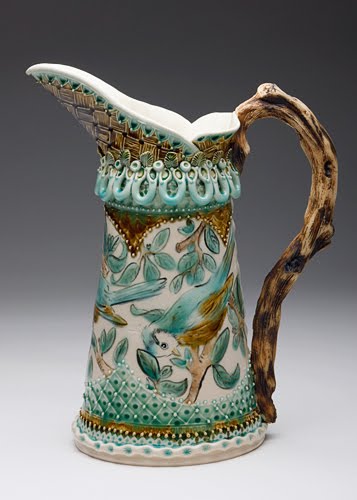 Claire Prenton Céramiques
Harvest-jug, Barnstaple  ( The Chipstone Collection )
This jug has the following rhyme placed beneath the handle :
Now I am come for to supply
Your workmen when in harvest dry
When they do labour hard and sweat
Good drink is better fare then meat
Also in winter when tis cold
I like wise then good drink can hold
Both Seasons do the same require
Also most men do good drink desire
John Hockin
1748
Bruce Johnson
Masons green glazed jug with Hydra Chartreuse pattern
Dorothy Hafner Rosenthal Studio Line 'Flash' Juice Jug-Pitcher
Kaj Franck Sunflower Enamel Pitcher – Arabia Finland.
Zsolnay Jug ( The Zsolnay Store )
Hoffmans Pottery
Art Nouveau pitcher with silver filigree decoration – Lucien Gaillard
Glatigny 19o5
Vintage British 60s Arthur Wood ceramic Art Deco jug
( The Art Deco Store )
Masons Old Fenton octagonal jug
Masons Hydra Chinoiserie
Posey Bacopoulos, NY
Sue Tirrell jug
Sylvac style brown glazed floral jug
Art Deco Jug –  ( the art deco store )
Puzzle Jug – only by closing a certain combination of holes can the contents be extracted.
Popular in homes and taverns, especially during the 18th and 19th centuries.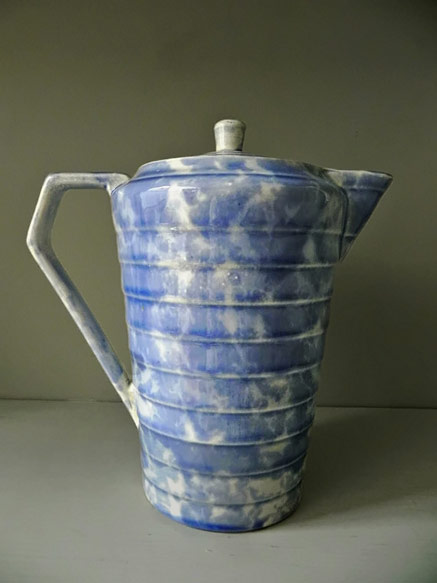 Vintage Wade Heath Coffee Pot
Ceramic Ewer Pitcher by Fantoni for Raymor
1961

Large Scale Earthenware Pitcher by Marcello Fantoni – Donzella, NY
1956  Height – 25inches
David Allnatt
–