Buddha wall carving – Xiandong Fairy Cave, Keelung
Neil Wade Photography, 2011
While updating my front page with a link to a recent post on the 'Art of the Buddha', an image really caught my attention when I was searching for a feature image. This was a picture of a green Kuan Yin wall carving, which then triggered the memory of a similar dream which had recently occurred on the New Moon on the 3rd of November, which had made a distinct impression on me. I recollected this dream had a more lucid appearance than the usual nebulous vista. I had descended carved steps at some coastal location into a subterranean chamber and waded waist high into a golden, turquoise water which was semi luminous. While admiring the vibrancy of the water, I looked to the side and was startled to see a beautiful wall carving that looked like some sort of Buddha figure relief art, my sense being that it was of Kuan Yin. This heightened the sensation that I was already feeling of being in a blessed environment. After I had been invigorated from the charged surroundings, I woke up. This dream had a resonance that lasted for days.
Wall relief Quan Yin – Keelung Temple cave, Taiwan
My curiosity was aroused by this recollection, so I dropped this image into Google Image search to look at it source and see what I could find about its location. It turned out to be the Fairy Caves in Taiwan, which were also subterranean and had also been a water channel. Another image of a Buddha at this location (see above) also caught my attention which I searched for and was intrigued to see many other fascinating images that held my captivation, particularly because of the appearance of a diffused light, which seemed to be sublimely balanced. I loaded one of the images into Photoshop and noticed its light Levels layer was a smooth concave curve, not a formation that you usually see for most images.
On further inspection, most of the other images approximated this concave light curve too. It reminded me of a section of a large spherical object, which I thought was intriguing because this occurred during the time of the auspicious perigee Full Moon on Nov. 14th, 2016. Like the moon, the concave shape is regarded as being feminine yin in nature. I was impressed by the synchronicity and the ability of the algorithm to detect this nuance. Themes that appeared to me from the images were: moving from darkness to light, unfolding of a new direction symbolized by pathways and motion of water, solitary quests and enchantment from nature, especially large caves, all bathed in subtle light. It turned out to be an inspired manifestation of images all presented in the one place. Being able to source all the images from the one location made the curation easy.
Fingerlings by Brian Matiash on 500px
Mikhail Alisov
Lucerne, Switzerland
Aba Yohannis monastery –Seeker at 74 years old  "I came from my village, from the countryside to learn. I didn't go home. I preferred to stay here. I've been here for 43 years."
Photography – Joey L, NY
Magic Dalongdong (Guangxi Shanglin), China
Antelope Canyon, Arizona Watkins Glen State Park, New York
'Apple of Discord' – Arianna Coleccarelli
Aphrodite model Olga Miranova
Heli Luaksonen (click to expand)
Moon over bridge – Photo by Birgitta Sjostedt – flickr
Lost land of the Tiger, BBC
 A documentary following a team searching for tigers in the Himalayan Kingdom of Bhutan.
"Bosque," by Javier Gutierrez, 2015
Bruges, Belgium – David Gilson-flickr
Carlsbad Caverns National Park, New Mexico, USA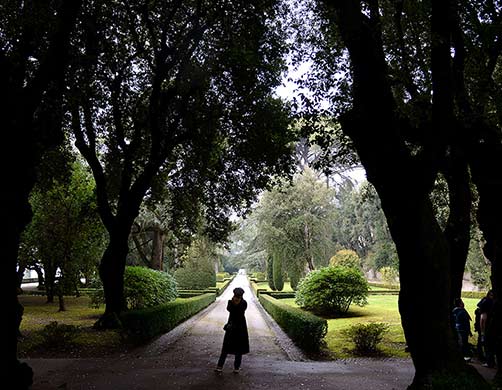 Castel Gandolfo gardens, Italy
The Blue Mountains, Sydney
The Champion Catalpa tree which has a 23.5 feet circumference
'Fall' – Rosie Anne Prosser, Wales
Through the Woods is a third-person Norse horror adventure set in a forest on the western shores of Norway
Developed by Antaognist
Scotland Outdoors-twitter
Fairy cave stalactite walls…Quang Binh province, China
Autumn Sunrise , Ilthaca – Dustin Schwartzmeyer photography
Emma Gorge El Questro wilderness park
Western Australia
Fotografia Nocturna1, Ortigueira. Matadero. Porto deportivo. Jesús Manuel Giz Novo
Subterranean cave. John Spies, 500px
 A flower seller paddles past a small shop on Dal Lake's quiet waters in Kashmir
photo – Steve Curry
Litlanesfoss waterfalls are surrounded by basalt columns located in Upphéraðsvegur, Iceland.
Lourdes – james65, flickr
'Hang Son Doong' – Nha Ke Bang National Park in the Quang Binh province, Central Vietnam.
Recently Discovered World's Largest Cave, 9km in length, Son Doong, Vietnam. The size of the cave can be gauged by the size of the man standing on the bridge
Moon man in Forest
Hindu Temple deep in Borneo caves – Trey Ratcliff
Nok Nang Ann cave, Thailand
'Onwards under Stormy Skies'  – Rosie Anne Prosser, Wales
The Nature Conservancy – photo Kevin Arnold
Quang Binh cave, Vietnam
Spiral path at Hang Son Doong in Vietnam in the world's largest cave
photo Ryan Deboodt, 500px
Serene Morskie Oko, Poland
Photograph by Sara Delić
Shanglin caves – Nanning
Stourhead autumn photo – Toby Melville
Angel statues – Synthgamer
Tianmen Shan's very long cable car
Zhangjiajie, a city in the northwest of China's Hunan province, is home to the famed Wulingyuan Scenic Area. This protected zone encompasses thousands of jagged quartzite sandstone columns, many of which rise over 200m
Toketee Falls – @chelseakaua, Instagram
Umpqua National Forest, South Oregon, US
Buky Canyon is a canyon near the Buky village, on the Hirs'kyi Tikych river in the Cherkasy Oblast of Ukraine. It is approximately 5 km long, 20 m deep and anywhere 40m wide. Wikipedia
Vive la huasteca – Conexión México
 Phang Nga Bay, Thailand – Wajahat Mahmood – flickr
'Egrets Nesting' – American Museum of Natural History
'Water Stone' – Andrew Bi – Flickr
Stone Creek, Coniston, England
Bardsea Photography
Jinlongshan – Golden Dragon Mountain, Taiwan
Photo Mrs Lee
Photo –  Bella Kotak
–