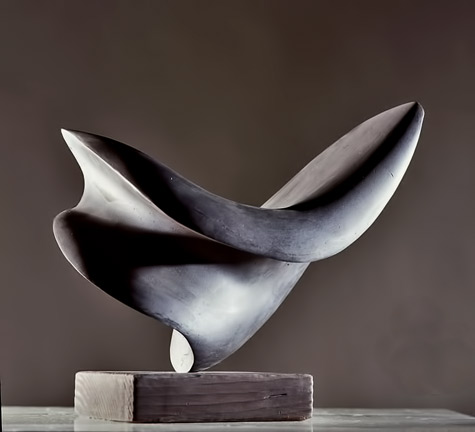 'Canto Aperto' –  Francesco Somaini
Italy, 1955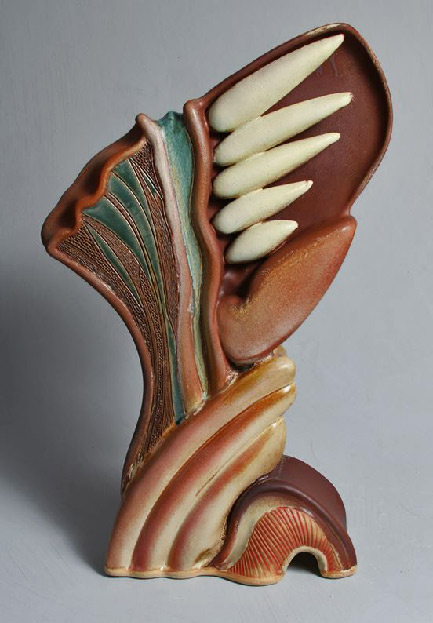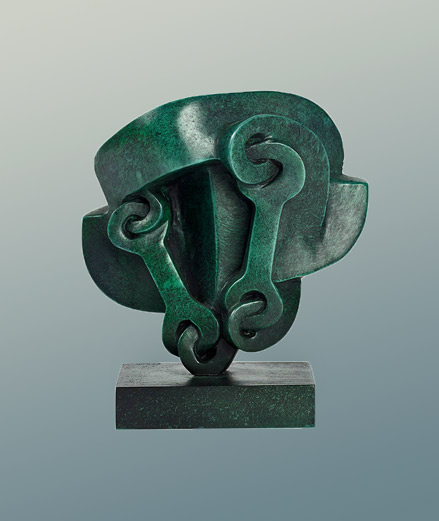 'Double Key Head'  — Sorel Etrog
Rumi Galleries – 1stDibs
Abstraction Creation
For our ancient primitives, it was possibly through the absence of any formal education and intellectual training, that when they attempted to create artistic depictions of their idols of worship, they tended to be pure abstract interpretations with only a simplistic resemblance to reality. The Neolithic and Bronze Age Cycladic figures expressed a combination of omissions, distortions and exaggerations that created a tension between the abstract and the real, that resulted in impressionistic, unique sculptures. The Africans merged many perspectives into a single viewpoint, with abstract intersection of the planes that had similarities to the creations of the cubist artists. Carl Einstein, after studying African sculpture, concluded that rather then just being a construction of objects, it was also an attempt to create both the object and consciousness, to determine a way in which an individual could combine different perspectives of the object into one unified impression. Exacting visions of reality were ignored in favour of a more biomorphic grasp of details infused with a rhythmic interplay of solid and related void. Maybe our subconscious intuitive perception of reality perceives the world this way all the time. It was only after education became more established for the elite classes that more realistic imagery began to emerge in the arts.
Picasso claimed that the "primitive sculpture has never been surpassed" It was ironical that at a time when technology was becoming more sophisticated, there was an evocation of the primitive in the arts with a homage being extended to their subtle approach to creativity. Henri Matisse stated "just like the primitivists and the painters of the East, I consider that the most valuable and productive work is that which is guided by direct perception. This opens up greater possibilities to the artist to reveal his own conception of the world, and does not distract attention with unnecessary details, which too often happens when one works from nature". Henry Moore said that his visits to the ethnographic collections of the British Museum were more important than his academic study. The influence of primitive arts on the early contemporary sculpture is undeniable.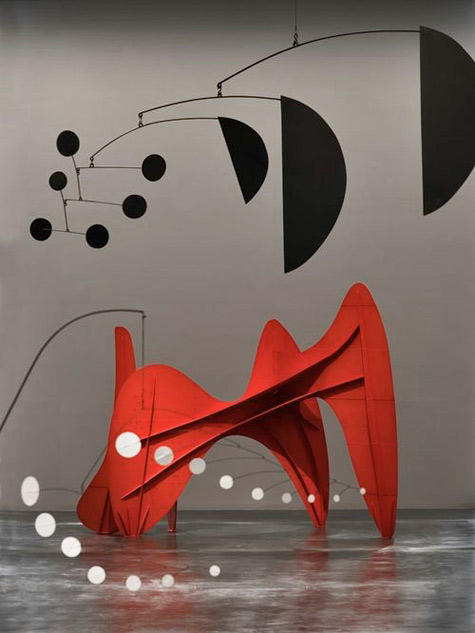 "Calder and Abstraction: From Avant-Garde to Iconic,'' at LACMA's Resnick Pavilion
2014
Amedeo Modigliani, Constantin Brâncuși, Jean Arp, Ossip Zadkine and Alexander Archipenko were all notable sculptors who converged on Paris at the beginning of the 20th century and along with Rodin, Picasso and other artists shaped European modernism. They interacted with existing art movements of Post-Impressionism, Symbolism, Les Nabis and other emerging trends like Cubism, Dadaism, Futurist, Constructivist and Surrealism to create striking evocative works and develop independence from the traditional classical constraints of depiction. The classical sculptures that preceded this were quite often connected to historical events and had the constraints of a time frame whereas the emerging abstract sculptures transcended time in comparison. Albert Einstein claimed ‭"‬Men invented time to feel comfortable in space.‭ ‬But it doesn't actually exist.‭ ‬All experience is happening at once.‭" Eastern mystics also mentioned this concept. Modernist forms alluded to this with their liberated fluidity that moved between the physical, quantum and metaphorical realms. Continuities between the mass of an object and the space around and object were explored in innovative ways. The distillation of form and space with reduction and abstraction, as pioneered by Brancusi at the turn of the 20th century, was widely embraced. These sculptures, having no historical reference or precedence of definition, unleashed a dynamic that became timeless.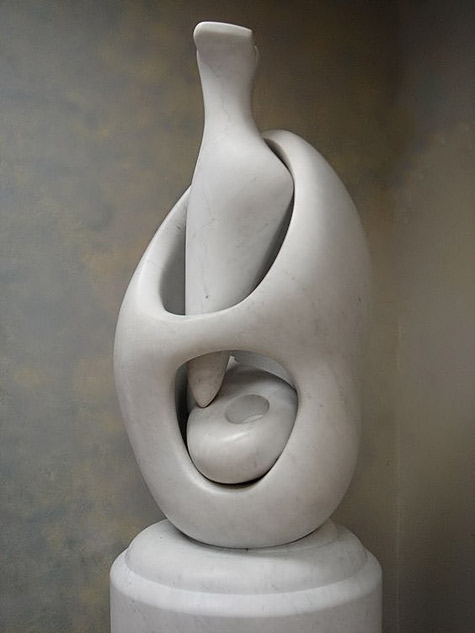 'Mother and Child: Egg Form'  – Henry Moore
1977
‭Another pioneer of abstract forms, Henry Moore, believed the sculpture mediums had a "vitality of their own" and it was his job to reveal the "truth of the materials" The intense involvement that direct carving in stone and wood demanded required a supreme dedication and understanding of the medium. Franco Russoli noted that the duality of realistic representation and abstraction of form in Moore's work reflected his drive to express the vitality of the universe: the harmony between the mysterious existence of nature and the secret current of man's primary feeling–tenderness, passion, energy–in simple powerful forms. He successfully combined the intrinsic forms of nature with humanistic motifs in his abstract sculptures. ‬By the late 1950s and the 1960s, modern sculptors had begun experimenting with a wide array of new materials and sculptors such as Isamu Noguchi, Alexander Calder, Jean Tinguely, Peter Voulkos, Richard Lippold, Louise Bourgeois, and Louise Nevelson reinforced the emerging styles of Abstract Expressionism, Geometric Abstraction and Minimalism, which saw sculpture reduced to its most essential and fundamental features. Other interpretations of modern sculpture such as environmental, kinetic, sound and light also entered the contemporary arts.
The modern abstract sculptures that are revered today are the result of bold, visionary artists that in some instances had to endure ridicule and political interference in pursuit of their artistic ideals. Artists are distinguished as such by the relative vividness of their inner life, strength of their intuitions and their ability to express it. The 'abstractions' of the artist exist to be advanced as the significant forms of an underlying and enduring reality, their critical potential all the greater for their emancipation from the merely apparent.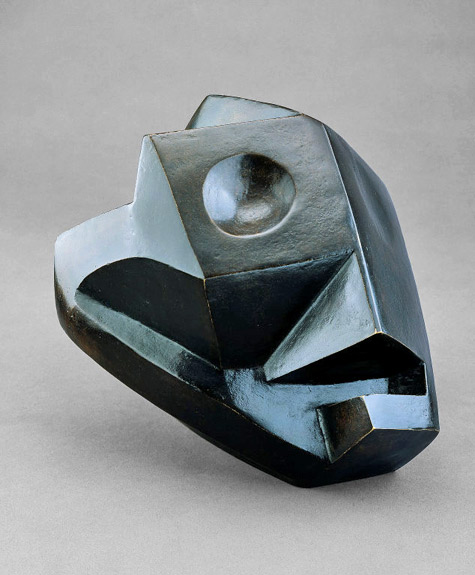 'Head' – Alberto Giacometti
1934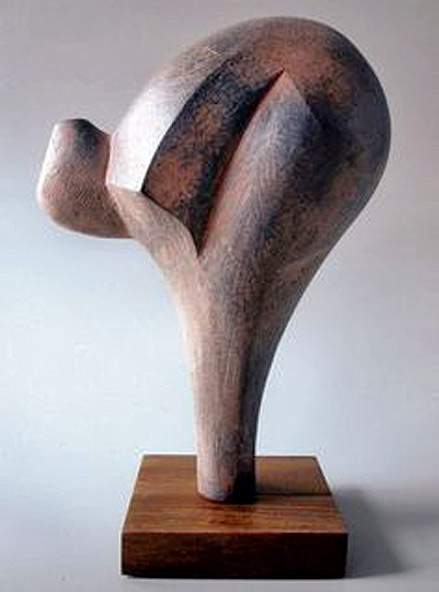 'Ballerine' Bronze — André  Eijberg
2003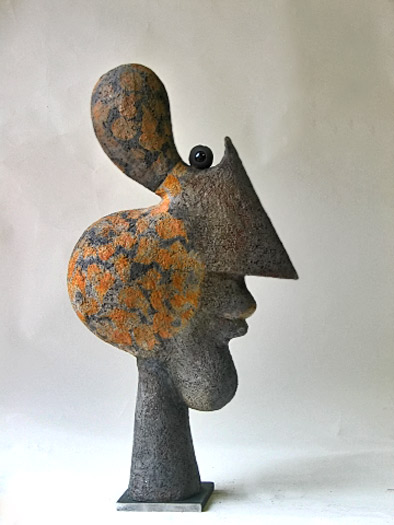 'The Ball'  – Roger Capron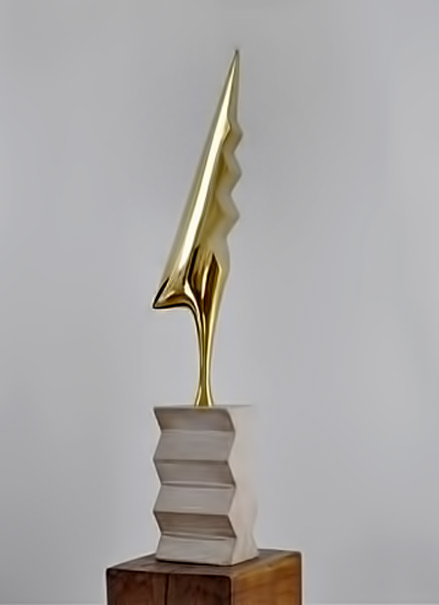 Constantin Brancusi, Cock, 1935, Bronze
National Museum of Modern Art – Georges Pompidou Center, Paris
Jacques Lipchitz
Centre Pompidou – Musée national d'art moderne – Paris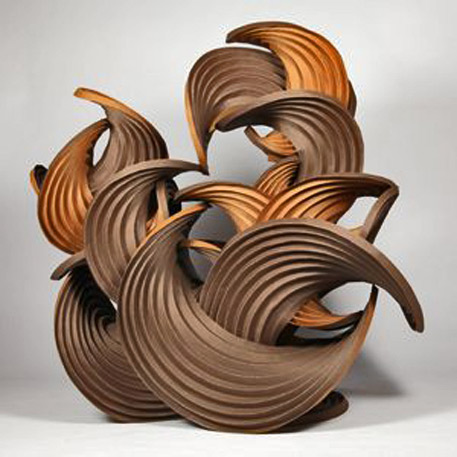 Curved crease sculpture  — Erik Demaine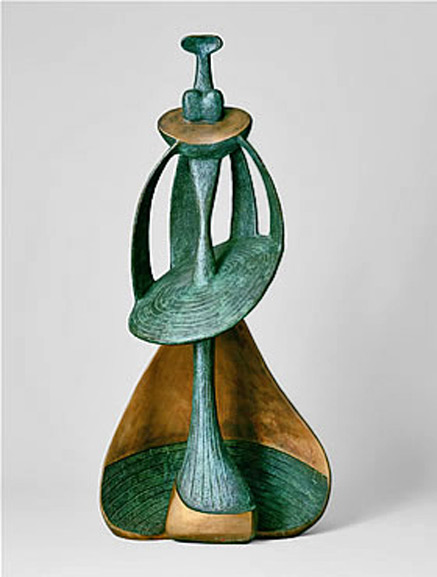 'Queen Of Sheba'  – Alexander Archipenko – 1961
Frances Archipenko Gray Collection
Photo: Petro Hrycyk – The Ukrainian Museum, New York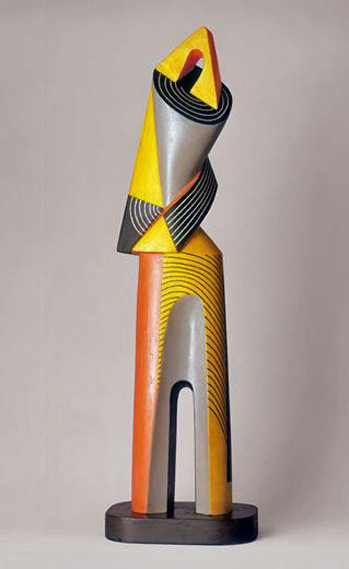 'Architectural Figure'  – Alexander Archipenko
painted terra cotta – 1950
Photo: Petro Hrycyk – The Ukrainian Museum, New York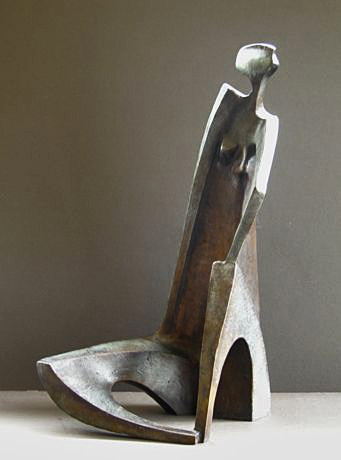 Alied Nijp Holman, Netherlands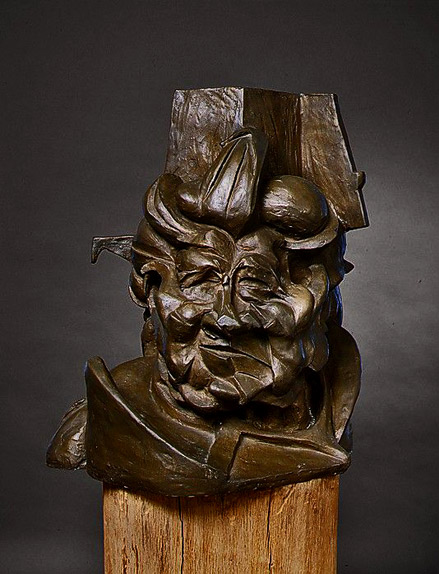 'Antigraceful' —  Umberto Boccioni
1913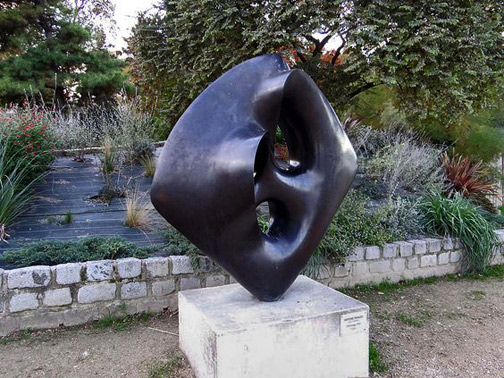 'Ochicagogo' –  Bronze sculpture by Antoine Poncet, 1979
Museum outdoor sculpture garden Tino Rossi,St. Bernard Port, Paris V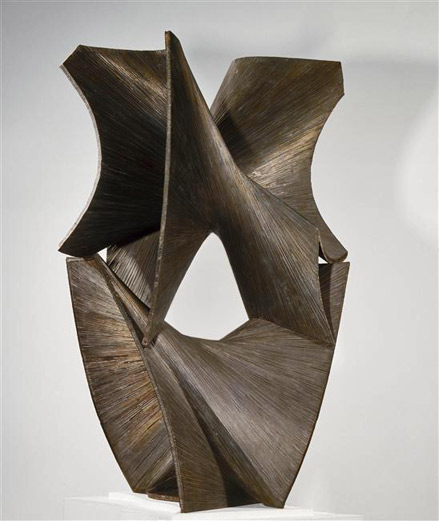 Spatial construction in the 3rd and 4th dimensions –  Antoine Pevsner
1961, Bronze
National Museum of Modern Art– Georges Pompidou Center, Paris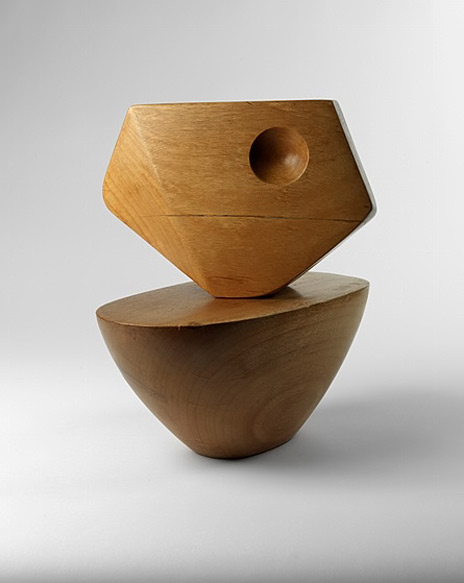 'Two Forms' –  Barbara Hepworth
1938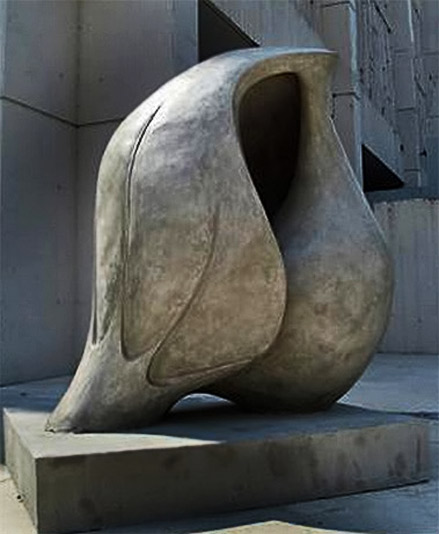 Valeria Yamamoto
Atlanta Office of Cultural Affairs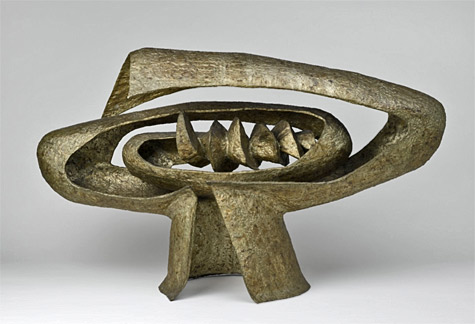 'Earth forge II'  — Seymour Lipton
Brooklyn museum contemporary art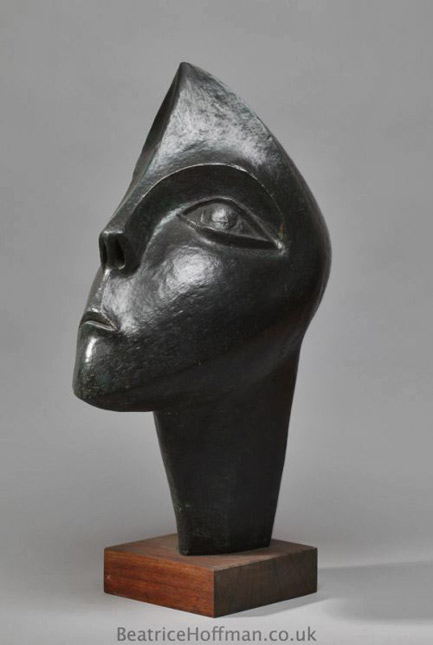 'Questioning' – Beatrice Hoffman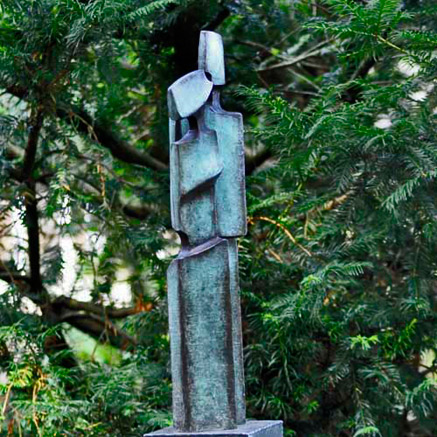 'Soulmates' – Alied-Nijp-Holman
La Lanka: Arts: Sculpture Garden and Gallery in Friesland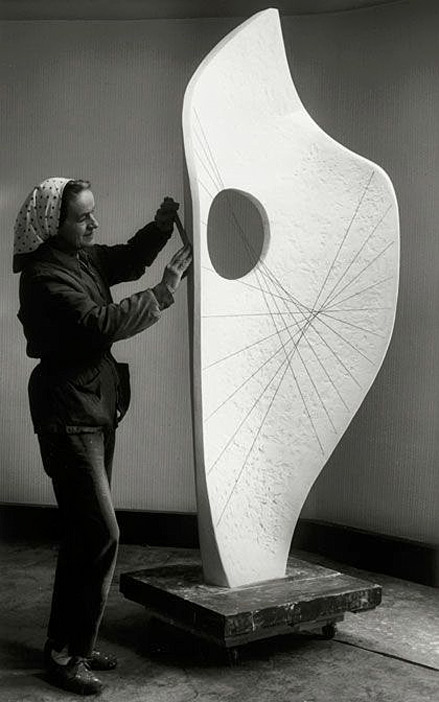 Barbara Hepworth with the plaster of 'Curved Form (Bryher II)'
1961
Bertil Gado, Sweden
Emanuele Rubini on display in Milan, Italy
'Bloem' – Simone van Olst
Netherlands
"Blue Angel"  – Bruno Pedrosa
2005
'Exile' – Patrick Blythe
'La femme à la guitare'  —  Henri Laurens
1919 – 23 1/4  inches height
Christies
Bronze Brutalist panel sculpture by Roland Monteyne
'Warrior' – Gordon Baldwin
UK, 1960
Clay sculpture and mirrors with wood accents – Jan Jacque
'Cones and Spheres' – Joseph Csaky
1919
Height: 31 1/8 inches   Christies
'Energetica' – Fons Bemelman
Netherlands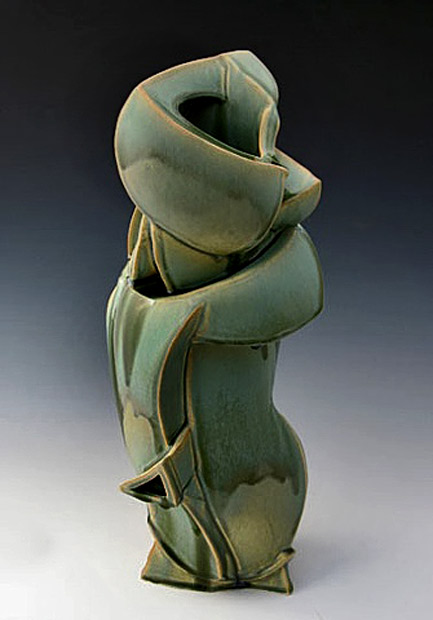 Dan Molyneux
'Supernatural Eye Maquette'  – Robert Davidson
18x13x5 inches – lacquered aluminum
Deutsche Bank Place, Sydney, 1983
'Figure' — Alberto Giacometti
1926
'Rhythms of life 3' – Andrew Rogers
Southbank, Melbourne
Hermann Glöckner
1975
Charles and Ray Eames
'Embrace' – Richard Rhodes
photo Clyde Lee
Dominique Allain Raku
Doug Herren ceramic teapot
'Hidden Dip' – Ed Bentley
One-off slab built stoneware sculpture. Vitrified for internal or external installation.
edbentley.co.uk
'Medusas Collar', Ferne Jacobs
2010, coiled waxed linen thread
18″ x 14″ x 19″ – Nancy Margolis Gallery NYC
'Figura Sdraiata' – Giancarlo Franco Tramontin, Venice
'Harlequin', Juan Gris  circa 1917-1918
Bronze
 Sculpture by Anthony Gormley
Lake Ballard, Western Australia
Photo credit: by Sally Wittenoom (salkiwi, via Flickr)
'The Gift' – Lee Gass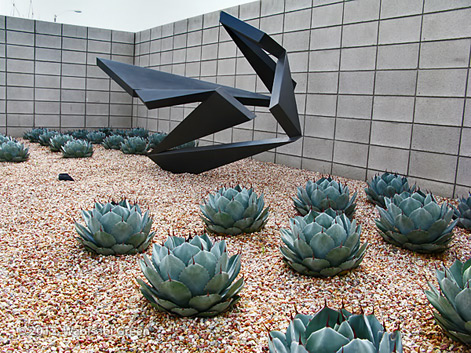 Marler Miner
'Maternity'  – Sahra Abdallah Khodja ( of SAK Sculptures)
2000
'Continuity' – Max Bill
Zurich, 1946-47
'High Plain' – Herb Babcock–cast glass and bronze
Habatat Galleries—-Florida
Monica van den Berg, South Africa
4 Wings by Alexander Calder,
Joan Miro Foundation, Barcelona, Spain
'Moses and the 10 Commndments' bronze sculpture- Guiseppe Macri
1969
'No one combs my hair like the wind'  – Marta Cadonici
Casa Museo Ugo Guidi ( MUG ) in Forte dei Marmi, Tuscanny
2014
'Aigua Blava', – James Kemp
 2006, Slip cast earthen ware from hand built model
17" 9"x 7″
'Le Contrebassiste,' Pablo Curatella Manes
1922
'The Good Fortune Unicorn' by Aníbal Riebeling
Puerto Vallarta Malecon
Vi Warkentin travel photography
Raku Sculpture by Roger Capron
Vallauris—France—1995
'The child is there' – Le Corbusier  1961
Polychrome and wood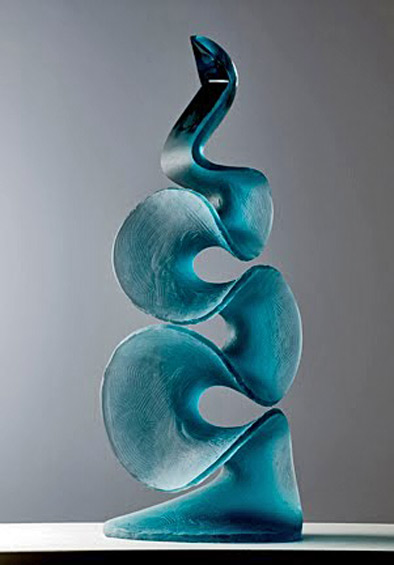 Vladimira Klumpar glass sculpture
'Flood' – Seymour Lipton (1903-1986)
1937
 'Sequita' — Richard Erdman
'Double Epee' – Sophia Vari  1997
Nohara Haime Gallery
Theodoros Papagiannis
'Giant Torso' – Jean Arp
1957
'Pelagos' – Barbara Hepworth
'Dynamism of a man's head' –  Umberto Boccioni
Peter Voulkos
Wouter Dam
–