Shio Kusaka
Tomita Hiroyuki
Rosenthal Art Deco vase, Germany
Tones of neutrality
Interior designs and decor of the fifties and sixties were furnished with bold, bright, primary colours, lush textures, trippy colour combos, striking patterns and forays into the futuristic, which created styles with a vivid presence that demanded attention. The glossy, high contrast, edgy imagery was incisive, provocative and revolutionary in feel which made it and appropriate  fit for the  the radical decade of the 60's This continued through the 70's and even into the 80's. Muted tones, de-saturated colors, and gentle, low contrast lighting were occasionally used in fashion magazine spreads and this gradually became more prevalent in home decor. The nineties and beyond have seen the trend continue with more understated pastel tones and softer lighting, especially in interior design, but also perpetuated in sites like Instagram. Hipster cool organic textures abound with a relaxed ambience and soothing, subdued color palettes being a popular trend. Conjuring an ethereal passivity and gentle calm, this unobtrusive style has a subtle appeal. However this vague, deconstructed look with overexposed lighting used to diffuse the colours also appears to be self absorbed and leaning towards a sense of inertia, but alluring nonetheless. Maybe this dreamy, aloof aesthetic is reactionary to the online assault of information and immediacy assaulting the senses.
Ceramics have followed a similar trajectory, with the bold, rich glazes and audacious styles of the 50's and 60's giving way to more use of muted tones and textures softening the reflective finish. Highly lusterous glazes have been diluted with the use of more incised surface textures such as with scrafitto decoration. and with slip and raku techniques. Matt and satin finishes also are created using various firing and glazing methods like salt and soda firing and anagama. The following collection is centered around ceramics and decor with pastel shades, subdued color tones and matt surfaces.
Scott Parady wood fired vase, California
Sold by Lacoste Gallery
Elegant Mid-Century vase by German porcelain manufacturer Heinrich & Co.
1001vintage-etsy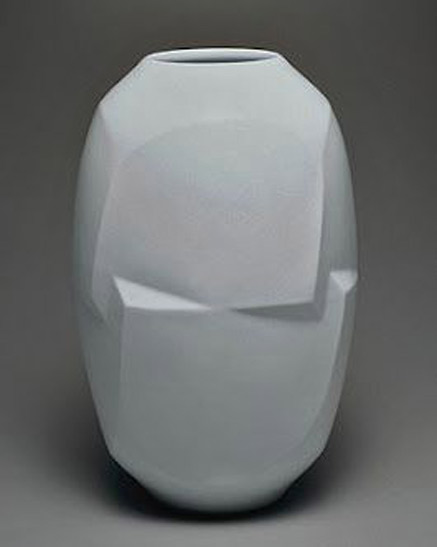 Akirio Maeta
Ceramic sculptures by Georges Jouve
 aplaceformyhome.blogspot.com
Tania Rollond ceramic tray – 2012
Toshiko Takaezu
Arakawa Toyozo
Pottery art and photography – Dietlind Wolf
Craw glaze vase — Sheffield Pottery
Contemporary Koro Incense Burner by Matsuzaki Ken
Brother Thomas
Caroline Barbet
Craig Underhill – contemporary ceramic vessel
South Shore Decorating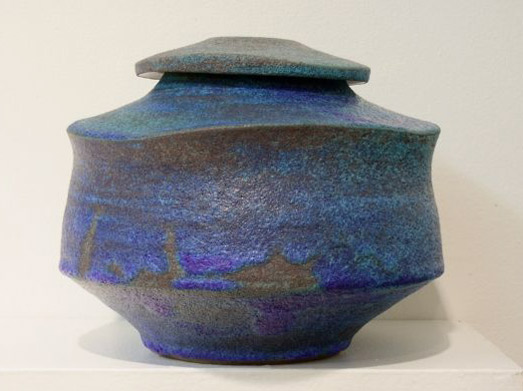 Diana Thomas
Sarah Saunders ceramics 2011
Textured plate – Elephant Ceramics handmade by Michele Michael
Linda Kliewer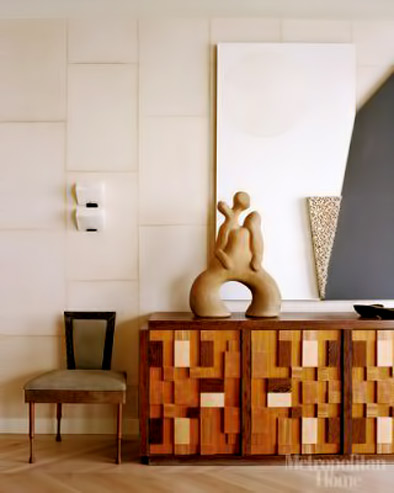 Neutral tones – Maric Homes, USA
Eric Astoul — ceramic sculptural raku vessels
www.astouleric.com
Georges Jouve, France
'Lovegrass III',  Gregory Roberts — Sculpted honeycomb ceramics, dye, glaze, multiple firings
2005
Gustavo Perez Vase
2005
Vicki Hardin raku pottery
Flower Plate – Shoko Teruyama
Shannon Garso
'Spike' –Sheryl Zacharia
'Listening to the Waves' (Chōtō) – Takayuki Sakiyama,
2009
'Object 8' – Tania Rollond – porcelain with ceramic pencil and stains
2014
Wood Fired Bourbon Cup – Todd Pletcher
Vase and footed bowl – Katharina Eisenkoeck
Michael Hamlin
Lidded Water Jar, Shigaraki
16th century
Moroccan style decor
Wheel Thrown Lidded Jar
Symmetrical Pottery – etsy
Sylviane Perret, France
Malinda Reich, San Francisco
Footed ceramic cup with central disc – Hans Coper
1974
WoodFired Porcelain Sake Cup – Jeff Brown
Wood Fired Tumbler Beer Cup by John McCoy Pottery on Etsy
'Castle in the air' – Maria ten Kortenaar
Ceramic vase with Dutch landscape – Hans de Jong
1970-80
'Cylindrical form 2' – James & Tilla Waters
Jean Pol Urbain
Kako Katsumi
toku-art.seesaa.net
Lara Scobie contemporary vessels
Ken Matsuzaki, Japan
Large and Sculptural Ceramic Lamp base by DaLo
Debbie Little pottery
'Listening to Waves' vase – Sakiyama Takayuki
Mayumi Yamashita
Michael Cleff , Germany
Cowans Auctions
Michele Fabbricatore, Italy
Monumental stoneware, pitted blue and white fllowing glaze vase – Lucie Rie
1980 –  21 inches Height
.
Morgan Peck planter
Nancy Selvin, USA
Oscar Bucher – Modernist Pottery Wall Plaque – Davis and Taft
1970's
Peter Pincus
Pieter Stockmans
Pippin Drysdale, Australia
Planters – popandscott
Instgram
Katice Helinski design – contemporary home in Cape Cod, Massachusetts
Jewel Porcelain tall bottle-shaped vase painted by Lorinda Epply with blue and green blossoms under thick ivory butterfat glaze
Rockwood, 1928.
Fresh House designed by NDA
Fossil Vessel – Sarah Perry
'Rentola' by Ryoma Eri – Japan – This twin chair is purposefully shaped like a voluptuous seashell, enveloping the sitter in its sensuous curves
Ovoid raku vase, parched landscape colours – Shamai Sam Gibsh
Sandy Kinzie
Hiroshi Sakai
Lidded pot – thrown, altered, handbuilt, stoneware by Matthew Allison
Shio Kusaka, Japan
–