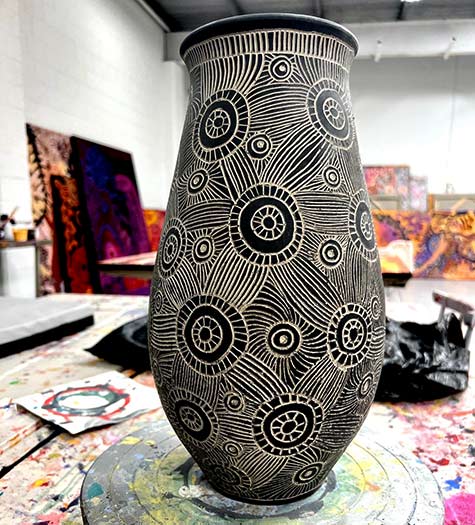 Large incised vase – Tjinpuna William
Alluring clayart emphasis using the black and white, monochromatic aesthetic.
The heightened contrast that is inherent in monochromatic imagery possesses a unique charm and attraction. The enhanced vivacity and extreme tonality of designs in black and white encourages a refreshing perception and appreciation of the emboldened shape and lines that emerge. Becoming confronting and raw, this leads to a sharper definition and clarity, creating the presence of a more definative statement.
Pattern and textures become more enlivened with the higher contrast and the reduced distractions that occur from the absence of colours.
We are constantly reminded of this phenomenon by the natural appearance of shadows and their ability to display a stark contrast, creating a minimilist appearance that can be very captivating.
Here is a compilation of art displaying the enticing emphasis that is possible using a black and white aesthetic.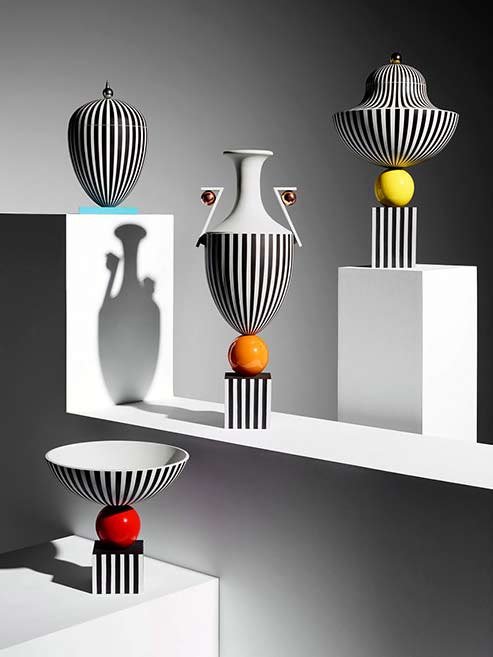 Wedgwood – Lee Broom products design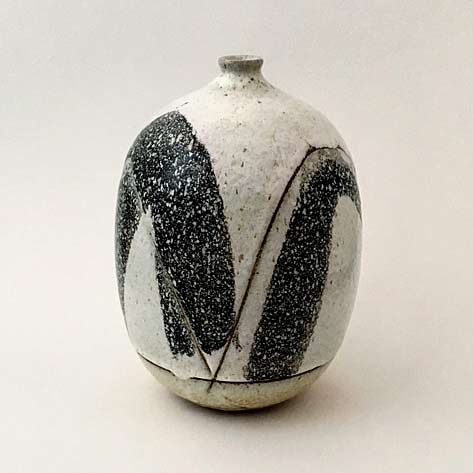 'Arches Vase' — Matthew Ward
Vintage Black and White ovoid ceramic  vessel  —  Alejandra Jones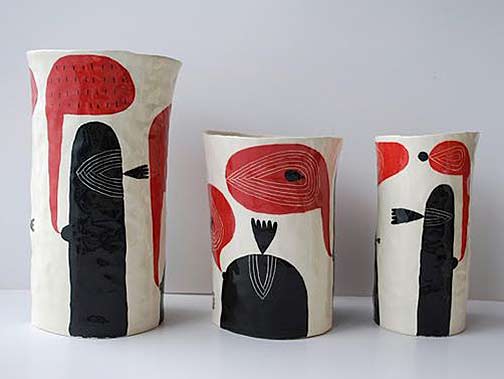 Andrew Ludick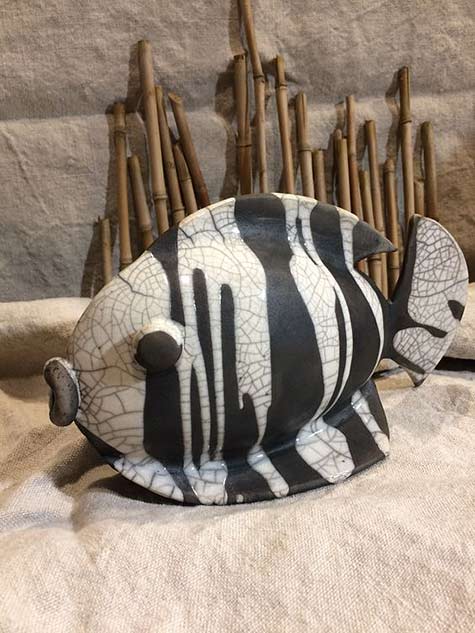 Barbara Pfeiffer ceramic black and white raku fish
Handmade Oval Ceramic Forms by Jun Kaneko
 Black and white serving bowl  —  Christiane Barbato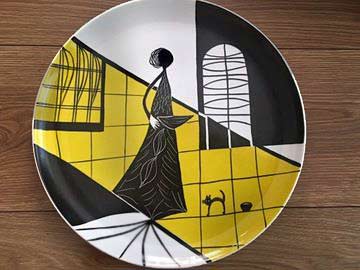 Cmielow Serwis —  Antyki I Sztuka Strona —  Allegro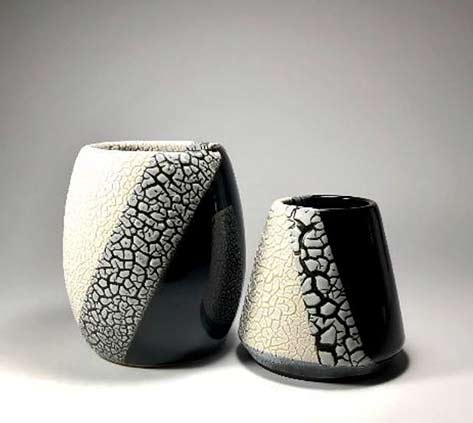 Colleen Halford Ceramics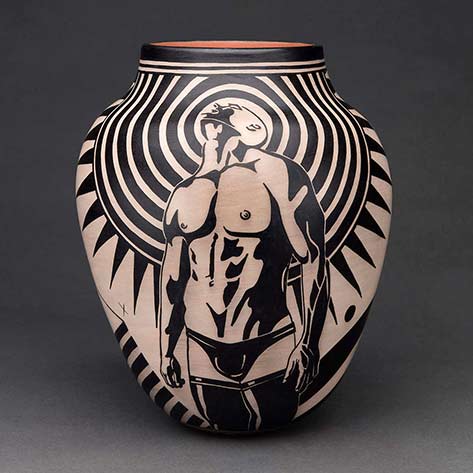 Virgil Ortiz – 'Taboo'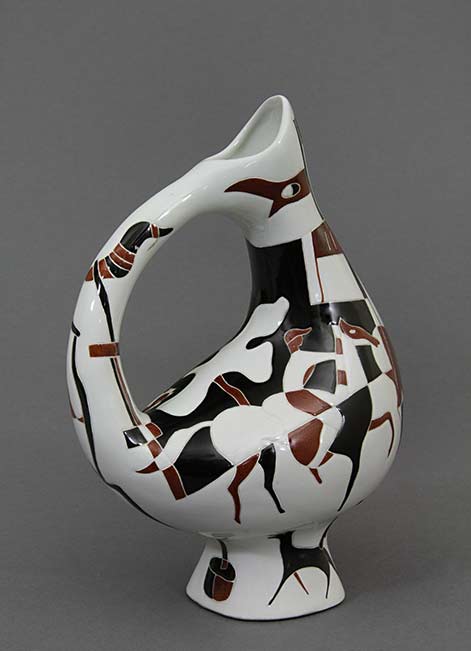 Antonia Campi —  ceramic jug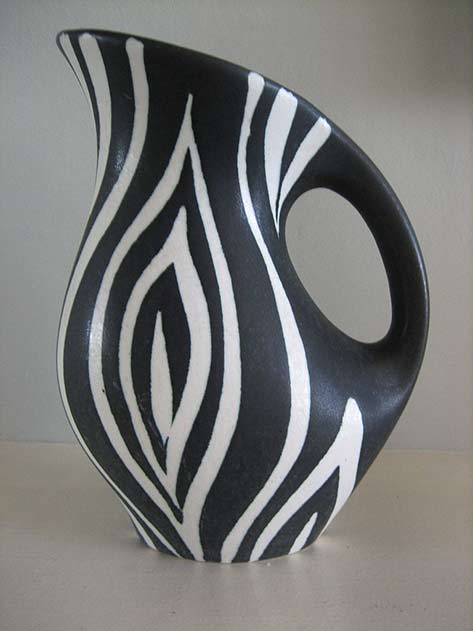 Vintage Black White striped pitcher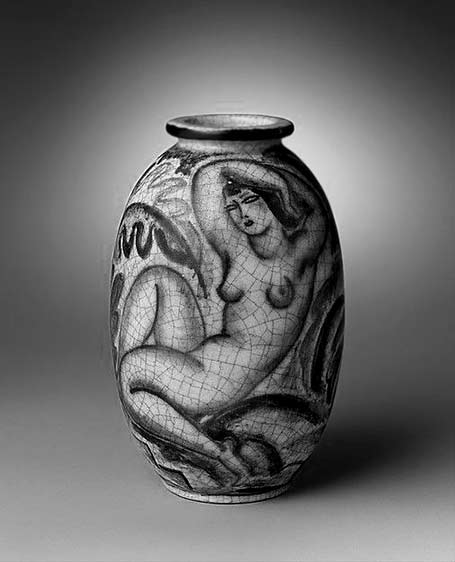 Bulbous vase with Peau-de-serpent ("snakeskin") glaze  —  Rene Buthard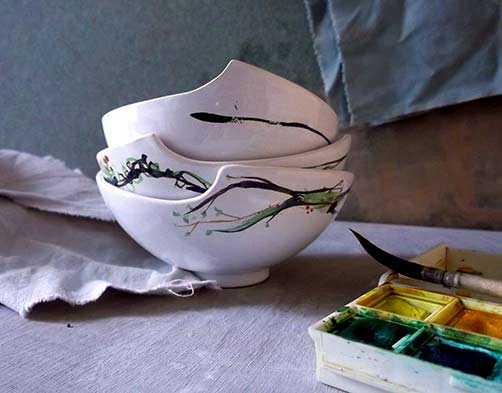 Nicolas Contreras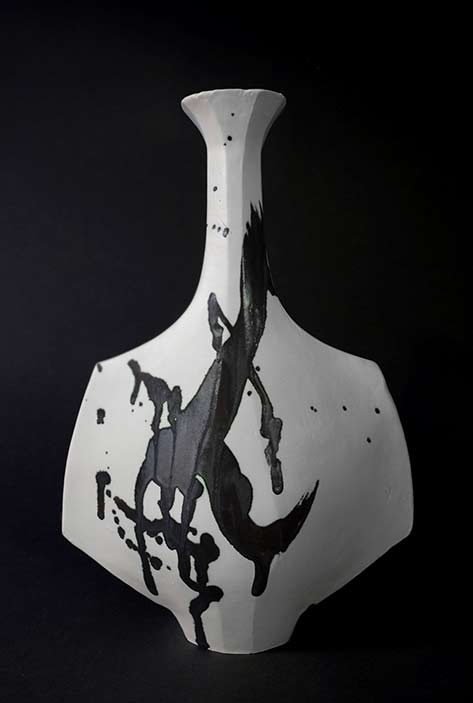 'Hanè with gesture'
Beverly Morrison  – White Stoneware Satin Glaze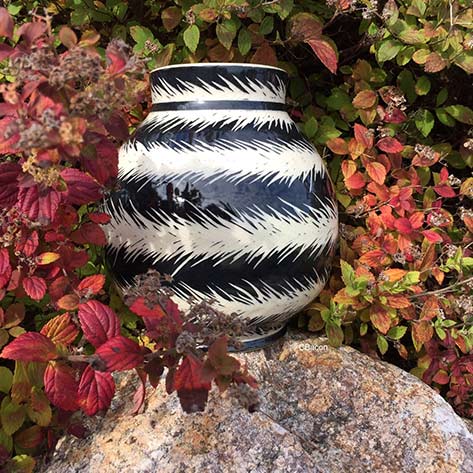 CBacon — Pottery vase in the wild
Dish with Harbour Scene circa 1990
Stoneware off white slip over a textured surface with black grey and yellow painted and incised –John Maltby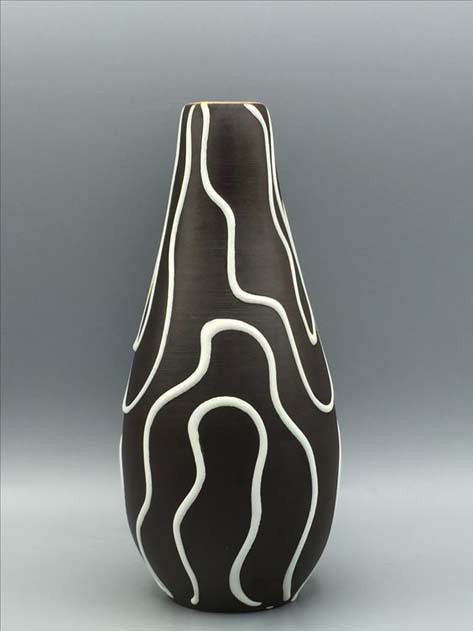 Eckhard Engler vase
Press-Moulded Bottle, Shoji Hamada, 1963
Japanese Nuka Glaze using Wood Ashes
Sylvie Godart — tree motif vase
Gorrogarah Binjdil — overcast tea tree creek dish
Designer Diarra Bousso
Alex Hodge — 'We Belong Only to Ourselves'
Hand Built and Carved Porcelain Vase
Cone Bowl Overlaping Lines — Penny Fowler
Lemaire Gregoire
Lurking Crab Bowl – C Bacon
Pam Dodds — 'His Miracle' hand thrown turned and cut porcelain
Matthew Ward Studio
Pairing Elements —  Lindsay Rogers Ceramics
Scheurich — Lora Schlossberg Fat Lava vase
Schlossberg — 'Roulette' vase
Barbara Billoud
'Reimagining the Divine as You'
Sgrafitto bottle – Alex Hodge
This vessel is a part of the series Unsung Muses and references art historical imagery such as Botticelli's Venus, the Minoan Snake Goddess, Hera, and the Three Muses
Slab built stoneware vessels — Monika Debus
Elizabeth Kendall Black and White  ceramic containers
Hand painted Wine bottle art
Irene Vase  — Zbigniew Śliwowska Wawrzyniak
1957
Jun Kaneko Dango sculpture
Kare Berven Fjeldsaa
1955
Pablo Picasso – Chouette, 1957
Kristy Jo Beber – Fish Plate
2014
Tusk Rhino Trail, London
Pichet Gothique aux feuilles, Picasso
1952, Ist Dibs
Vicky Lindo —  'Oh that I on wings could rise'
Vintage 50s RUSCHA GRAPHIS Vase Kurt Tschorner West German Pottery
Ron Mello — Lidded ceramic sgrafitto vessel
Rupert Jack sgraffito vase
Monika Debus — slab built stoneware vessel
Yagi Kazuo 'Early White Flower' Vase
Sculptral vessel from ceramic artist Nicholas Arroyave
th2studio ceramic plate
Tim Christensen sgrafitto lidded jar
Danish modernist decorative large Black And White Ceramic Wall Plate Centerpiece –Starck Andersen
1950s
Vivka and Otto Heino
White Felix Bowl Set — Mathew Ward
Yvette Glaze — Shadow Play
Zsolnay Hand painted BIRD decor vase
Black and White Spaniel Dog Sculpture
Italy 1960s
Aguilart  Decoracion Moderna
Tim Christensen 'Grasslands' vase
Sally Russell totem black white
Ruscha Scheurich Fat Lava
Sue Scobie, NZ
Kim Ceramik crackle glaze vase
Georgie Gardiner black and white vessel
Sarah Cihat porcelain
Abstract sculpture, Sheryl Zacharia– 'Rocking Triangle'
Rick-Rudd ceramic bottle
 Andrea and Rozarka
Georges Braque — Stylized Dove sculpture
Pair of eramic mugs — Etched and painted by hand in traditional designs
Acoma Pueblo Potter Diedra Romero
Robert Lallemant — French Art Deco Ceramic Vase
1928
***