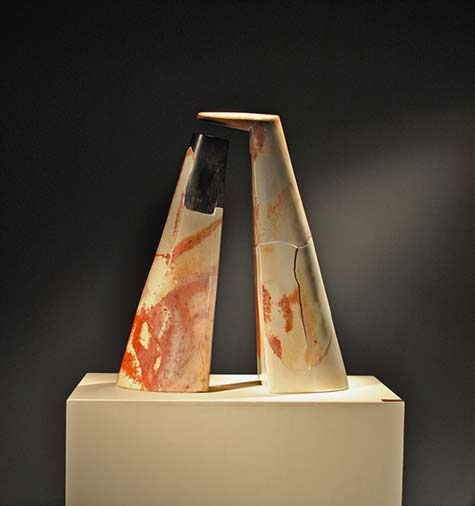 Munemi Yorigami
Breaking from Japanese ceramic tradition – Munemi Yorigami & Chieko Yorigami
Yorigami finds inspiration in the resurrection of broken ceramic pieces which rise like a phoenix from his kiln. He immensely enjoys the unpredictable abstractions and reconstruction to the modified form. His exploration of the opposing forces of control and unpredictability along with destruction and recreation, leading to the modeling of a new 'whole', has been a major influence in his direction in ceramics for several decades. By breaking the form, Yorigami believes he is exposing the 'heart and soul' of the clay, which leads to revealing its intrinsic nature. He feels it highlights the hazards of transforming clay during its passage through fire and the risks in kiln baking and the inherent vulnerability to breakage.
The modification of the unexpected results is enhanced by the choice of different glazes and firing for the pieces before reassembly, and Yorigami describes this process of manipulating the clay elements as "transferring memory". Yorigami rebuilds his sculptures in a vivid patchwork based on the four colours of white, black, ochre and ivory and builds his sculptural pieces from dolomite or porcelain clay with a combination of slabbing, coiling and press-moulding techniques.
Yorigami was born into a family of ceramicists in Kyoto and his father specialized in making teaware. In the late 1940's, Yagi Kazuo formed the Sodeisha group which represented avant-garde ideals and looking beyond Japanese ceramic traditions. Yorigami joined this group and was influenced by Kazuo, which contributed to his break from the established ceramic arts.
Yorigami claims that 'when confronted with clay, it is our instinct to want to conquer it'. He took this to another level where his desire to conquer the baked clay with the re-arrangement of its solid form. Included in the images here is some ceramic pieces by his wife Chieko Yorigami.
Website
Re-constructed ceramic sculptures – 'The Delightful Days' – Munemi Yorigami
The pieces are baked using three methodologies. The black ceramics are fired in a kiln at a temperature which is elevated to 900℃, then naturally lowered to 500~600℃. I then take fully soaked pine tree leaves and pour them at the opening of the kiln to seal it and smoke the black ceramics. As for white ceramics, it's burned at 900℃ either under oxidation or reduction atmosphere. Oxidation firing will give an ivory color, while reduction firing will give an even whiter color. With the ceramics kiln used for the orange colour, I take the broken pieces and add vermiculite, and start the reduction firing at 800℃, and smoke burn at 900℃. I re-attach the pieces with adhesives to regenerate its original shape, and finally add plaster to the seam to accomplish the artwork.
Outdoor Re-creation sculpture – Munemi Yorigami
Re-creation Bottle – Munemi Yorigami
Munemi Yorigami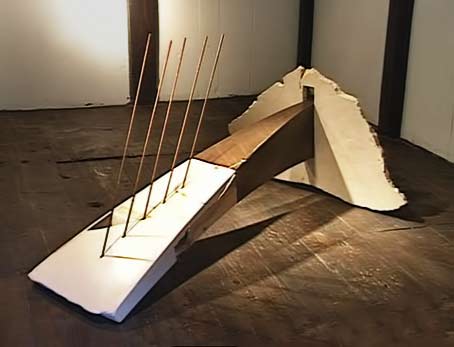 Abstract 'Arrete' sculpture – Munemi Yorigami
Triangular re-creation sculpture – Munemi Yorigami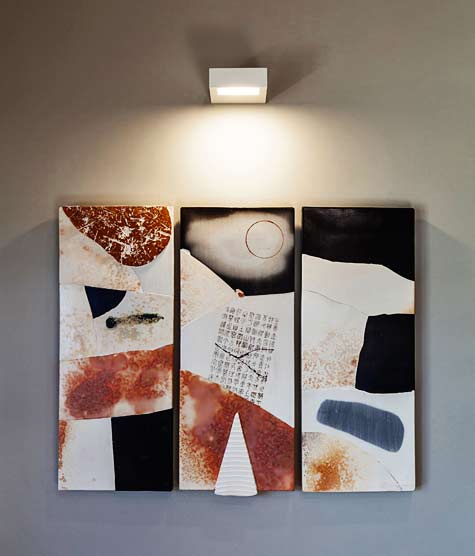 Re-creation Wall Panels – Munemi Yorigami
'Aya Kon Pot' – Chieko Yorigami
Chieko Yorigami graduated in ceramics in 1968 and following an industrial ceramics course for a year, she studied for two years under Mr Junkichi Kumakura.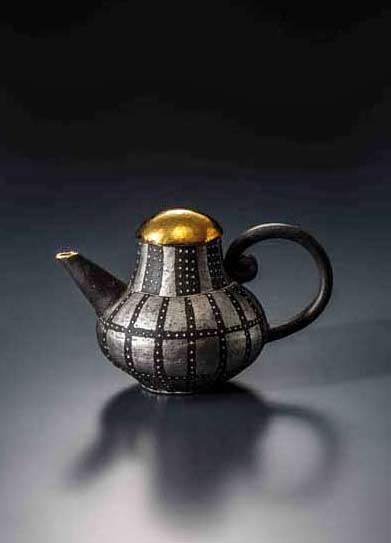 Chieko Yorigami teapot
Lidded ceramic box – Chieko Yorigami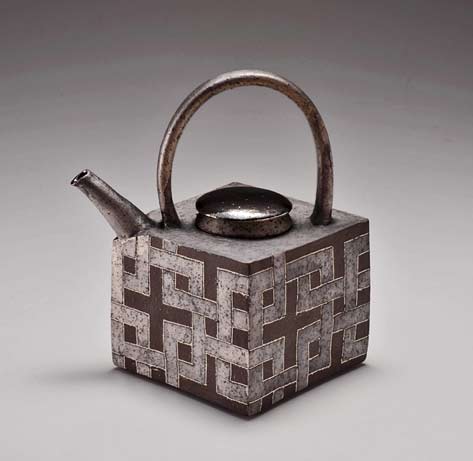 'Silver color dispenser' – Chieko Yorigami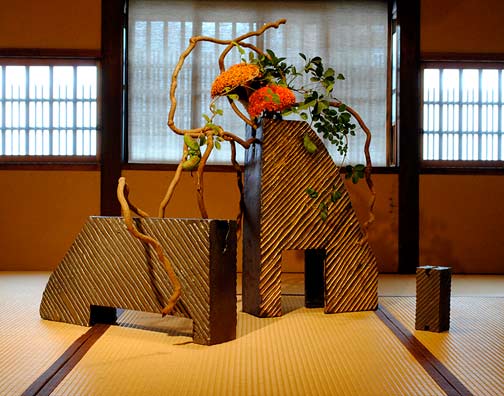 'Clever Writing'  – Munemi Yorigami
'Wall of Red' – Munemi Yorigami
'Cone 1' – Munemi Yorigami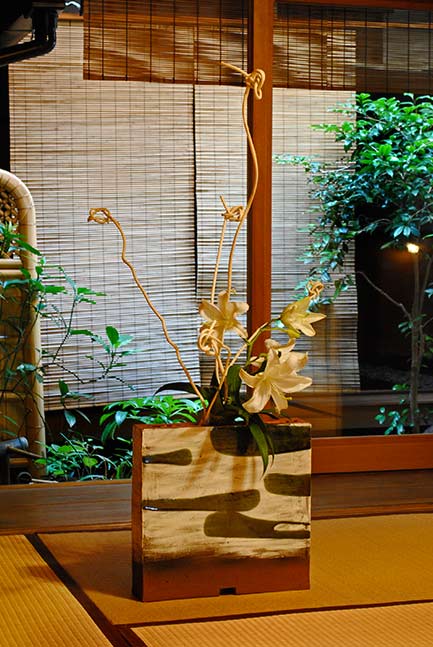 Square ceramic vase with ikebana display – Munemi Yorigami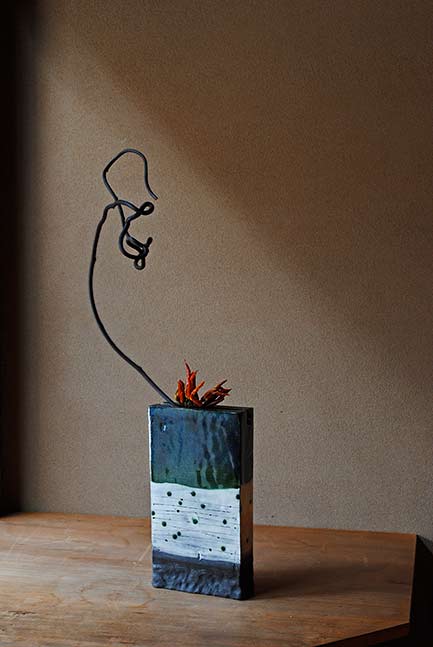 Ikebana vase with flower arrangement – Munemi Yorigami
'Form of old'  – Munemi Yorigami
4 lidded vessels – Chieko Yorigami
'Gold and silver aya angle platter' – Chieko Yorigami
Balancing Ball sculpture -Munemi Yorigami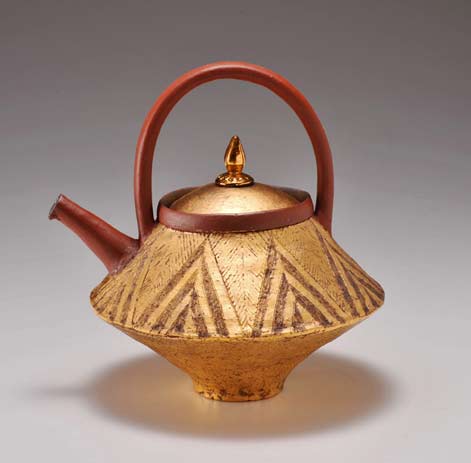 'Jin Choi dispenser' – Chieko Yorigami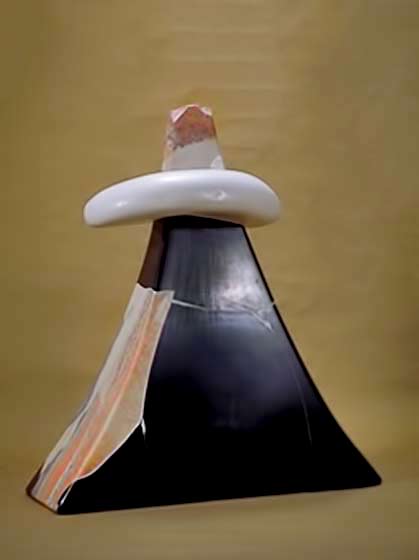 'Mount' – Munemi Yorigami
Ikebana vase – Munemi Yorigami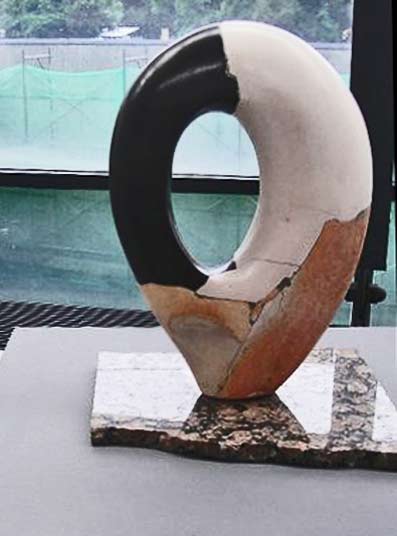 Munemi Yorigami ceramic re-creation sculpture
Conical recreation sculpture Munemi Yorigami
Biomorphic re-creation sculpture – Munemi Yorigami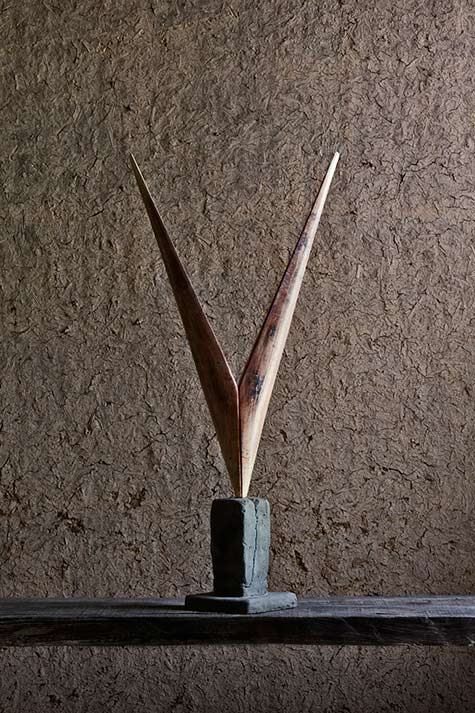 Munemi Yorigami
"Objects That Preserve The Dignity of Space" 2013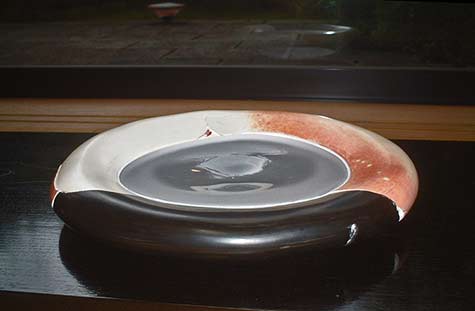 Munemi Yorigami re-creation sculpture
Munemi Yorigami
Munemi Yorigami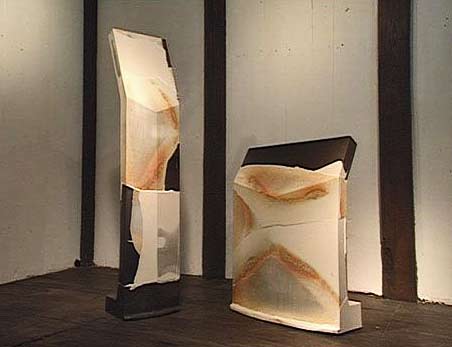 Munemi Yorigami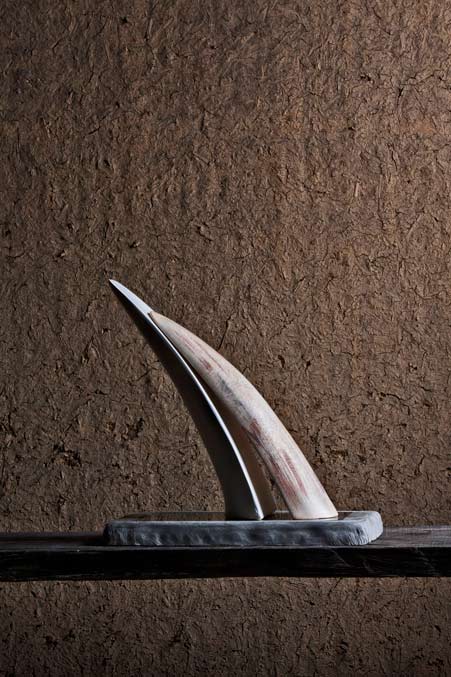 Munemi Yorigami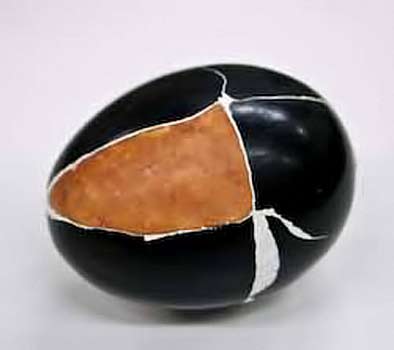 Re-creation Egg Sculpture – Munemi Yorigami
artland-gallery.jp
Saki Vessel – Chieko Yorigami
Re-creation Wall Sculpture – Munemi Yorigami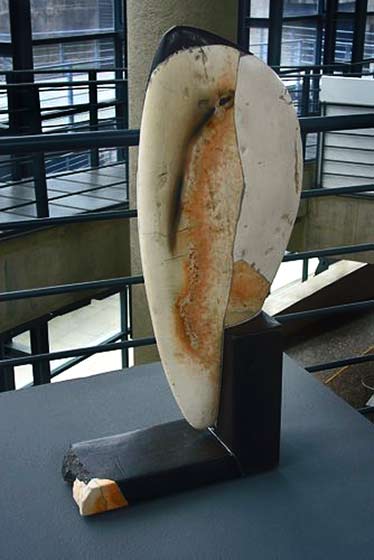 Public Re-creation sculpture – Munemi Yorigami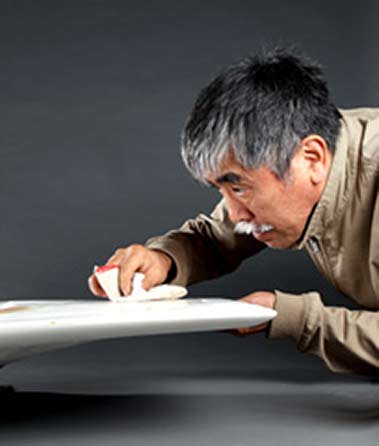 Munemi Yorigami
Public Re-creation sculpture – Munemi Yorigami
Re-creation sculpture – Munemi Yorigami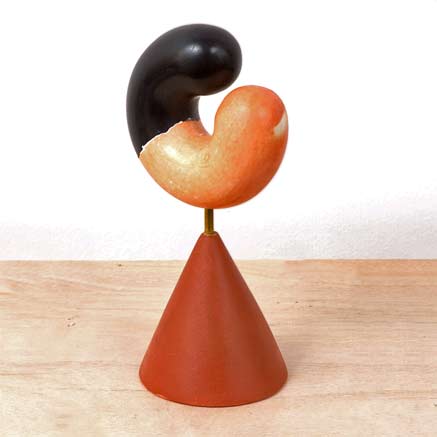 Re-creation sculpture – Munemi Yorigami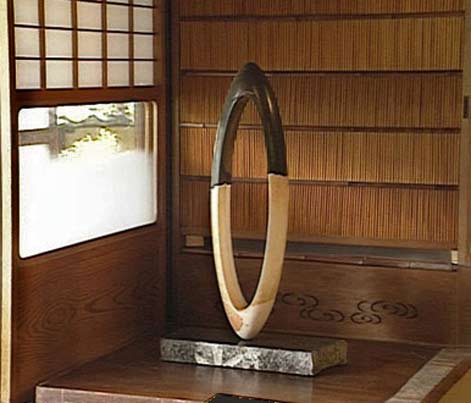 'Ovale'  – Munemi Yorigami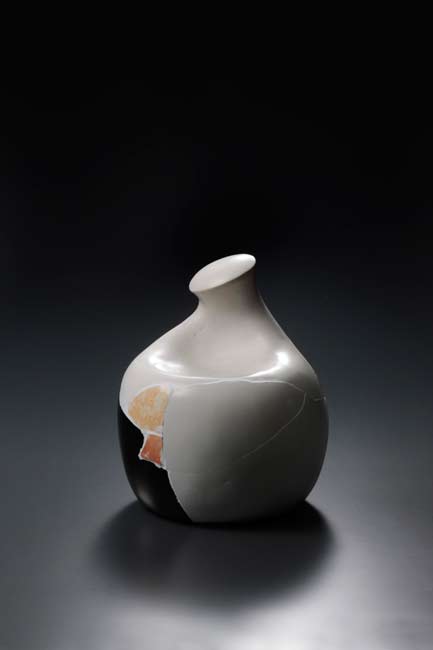 Re-creations Idaku part 3 –  Munemi Yorigami
'Oh Yeah' –  Munemi Yorigami
'Rings' –  Munemi Yorigami
'The Shape Of The Pot'  Munemi Yorigami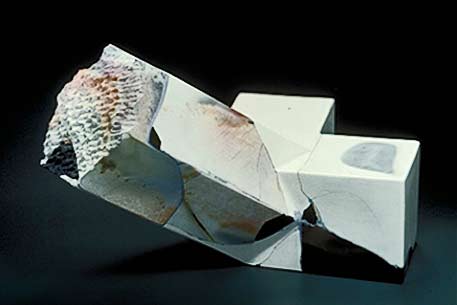 'Torso In Hexagonal' – Munemi- Yorigami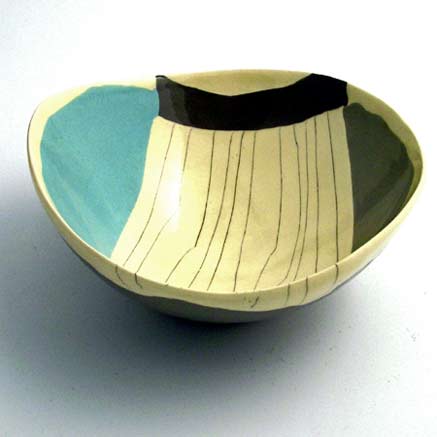 Chieko Yorigami
Aberystwyth University Ceramics Collection
House 2 – Munemi Yorigami
'Pebble Cup' Chieko Yorigami
Porcelain 9cm high–1992
Contemporary porcelain dual crescent sculpture – Munemi Yorigami
Re-Creations 'Idaku part 1′ –  Munemi Yorigami
–