'Coast Totem' – Linda Matthews & Carter Williamson
Sculpture by the Sea 2014
Sculpture by the Oceans
I love seeing sculptures in a seascape setting. The uncluttered open expanses are a symbiotic environment for the presentation of sculptures and they don't have to compete as much with their backgrounds compared to an urban/city location. The pure vibrancy of the ocean settings seem to lift the sculptural aesthetic. Modern contemporary sculptures against the ancient ocean masses have a juxtaposed impact. Having lived by the Pacific Ocean on both sides, ( Whale Beach, Sydney and Santa Monica, LA ) I was really pleased to see the success of Sculpture By The Sea on the Pacific Ocean at Bondi Beach which has now been running for 16 years. The temporary annual outdoor exhibition showcases over one hundred sculptural works and contemporary practices, including site-specific and ephemeral works, along an iconic coastal walk between Bondi and Tamarama beaches. The myriad of natural plinths in the landscape provide an ideal setting.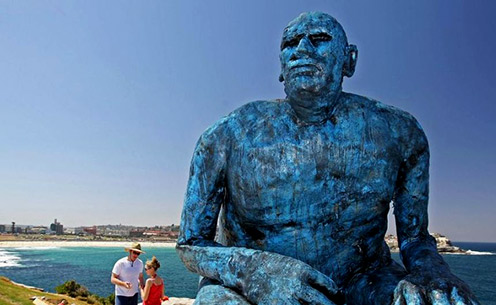 Fibreglass giant 'I-Sea'  by Australian sculptor Tim Kyle
Over a third of the field now includes exhibitors from Germany, Italy, South Korea, Spain, Japan, Norway, New Zealand, the Czech Republic, Sweden, China, England, the United States, Finland, Iceland, Switzerland, Canada, Mexico, the Netherlands, France and India. This visual arts event has recently been expanded to Cottesloe Beach in Perth on the Indian Ocean and the Aarhus coastline in Denmark. Along with the Sculpture By The Sea images, I have also included sculpture visuals from French and USA coastal cities and a few other ocean front locations.
Yee Chee Kiong – Series #2
Sculpture by the Sea, Aarhus –  Denmark
photo – Clyde Yee
Sir Anthony Caro – Om eastern
Cottesloe Beach 2013,  pohto – Clyde Yee
 Ewen Coates – Multiverse
Bondi 2013
photo – William Patino
Subodh Kerkar – chicken cafreal
Bondi 2013,  photo – Clyde Yee
Rebecca Rose – lookatme
SxS Bondi 2013
Photo – Samantha Burns
Chris Bailey, NZ  – 'the majestic'
Cottesloe Beach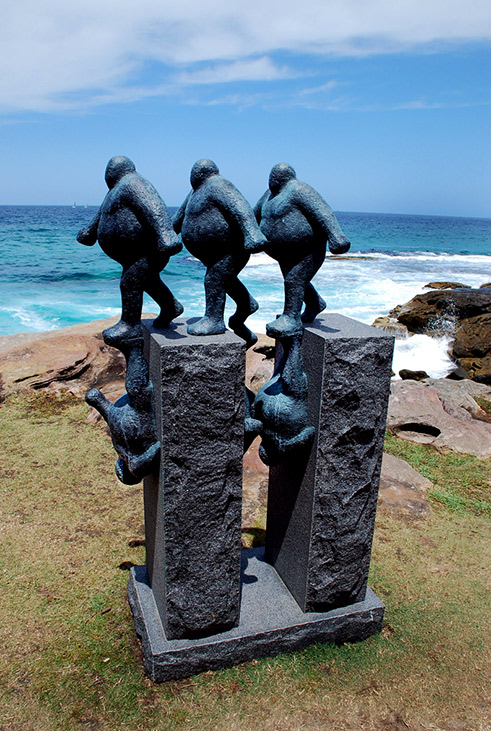 'To Be or Not to Be' by Keld Moseholm… bronze, granite
Sculpture By The Sea  2009
photo Shyaman
Sculpture By The Sea Aarhus, Denmark
BethKin Flickr
'Bondi Venus'… Dennis Kalous… recycled sandstone boulders.
Sculpture By The Sea 2010
Sculpture By The Sea Aarhus, Denmark
BethKin Flickr
Chen Wenling – 'Games'
Sculpture by the Sea-  Cottesloe, Perth 2013
Photo Jarrad Seng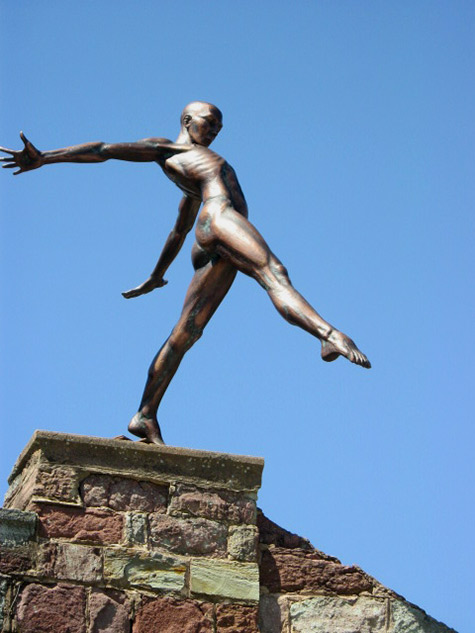 Château de La Napoule in Mandelieu – American artist, Henry Clews
West of Cannes, France
Inspiration by sculptor Harry Weinbrenner, 1922
Venice Boulevard, Venice, California.
The  re-creation of this statue was  sculpted by Ernest Shelton in 2010
Ferme basque – Jorge Oteiza
Biarritz, France
( Pierre flickr )
'Emblem' ( kangaroo ) – Geoffrey Ricardo
Sculpture By The Sea , Bondi, Sydney
'2 rings' by Keizo Ushio – SxS Bondi
Bondi 2013,  photo – Clyde Yee
'Intuition' – sculptror Erickh
Alpes Maritimes, Provence Alpes Côte d'Azur, France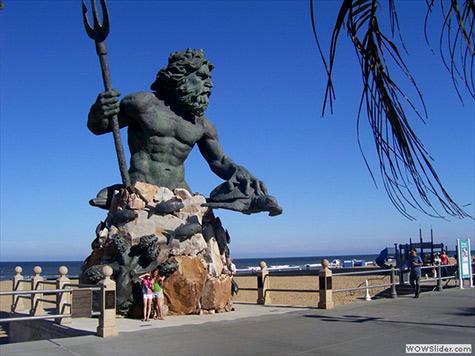 King Neptune statue – Virginia Beach, USA
© 2005 Sculpture by Paul DiPasquale.
Benmjamin Storch, UK – 'Cycles'
Sculpture by the Sea-  Cottesloe
Wave by Blaze Krstanoski Blazeki
Sculpture By The Sea 2008
'Musiciens de jazz' – Roger Flores
 Saint Jean Cap Ferrat Avenue, Séméria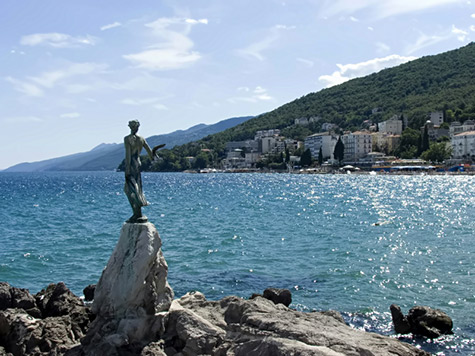 Opatija Statue, Croatia
Paul Bégué sculpture
Saint-Jean Cap-Ferrat avenue, Séméria
( Pierre Flickr )
Penny & John Smith – The Keepers
Sculpture By The Sea
Tasman Peninsula 1998 – photo Clyde Yee
Puerto Vallarta boardwalk sculptures, Mexico
Richard Howie – Swell Sculpture Festival
Currumbin beach, Australia
'sitting-hen' – Tae Geun Yang
SxS Bondi
Steve Croquett, Heads Up
SxS Bondi
The Kiss – San Diego
Toshio Ezumi – Bondi 2013
Mark Grey-Smith – 'Centrefold'
SxS Cottesloe
photo – Karen Castle
Ben Fasham,- Jewel de la Mer
Sculpture By The Sea ( SxS )
photo – Howard Jones
'Nexus' by Alex Kosmas
SxS  Bondi
Australian artist Fatih Semiz's steel 'Isometric Trinity' overlooks Mackenzie Bay, Sydney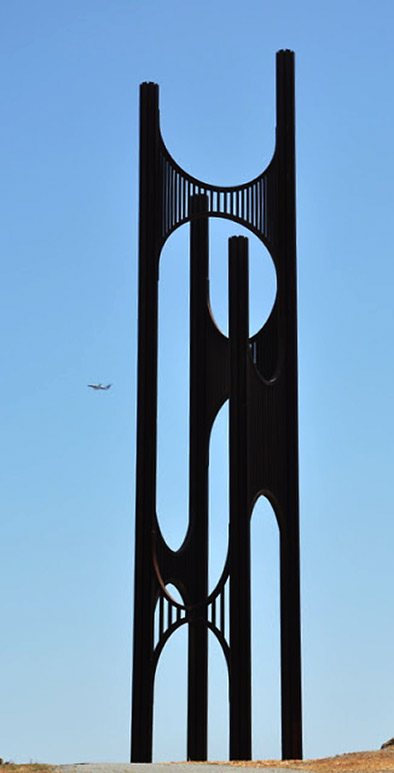 92-feet-tall sculpture by Aristides Demetrios – it is one of the world's largest aeolian harps.
Named for Aeolus, the Greek god of the wind, and invented by the 17th-century polymath Athanasius Kircher, an aeolian harp is a passive instrument played by the movement of the wind.
Oyster Point, San Fransisco
( http://laprincipessaerrante365.blogspot.com.au/ )
Andrew Burton 'Jug'  
Aarhus Sculpture By The Sea
 Ama mermaid statue by Amaryllis, placed in St. Jean Cap Ferrat on the French Riviera
Antipodean Recruits  sculpture by artist Len Zuks at the Sculpture by the Sea coastal exhibition, Cottesloe Beach
2009 in Perth
Coastal garden sculptures – Eze, France
Eze Cactus Garden sculpture
La Jardin d Eze, France
Large bronze sculpture- Crab Riders
Gillie and Marc Schattner
'East of the mulberry tree – legend of the ten red crows'
Mikaela Castledine sculpture, Bondi  SxS 2013
Matthew Harding – "the cheshire's grin"
BondiSculpture by the Sea, 2013
4/4/2014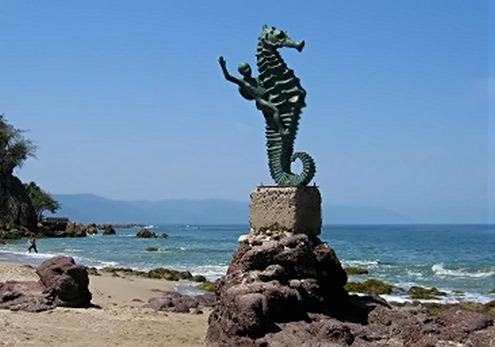 'Caballero del Mar' (The Seahorse)' by Rafael Zamarripa
Los Muertos Beach sculpture of boy riding a seahorse, Puerto Vallarta
Vi Warkentin Photography
This statue near the Grand Canal is said to depict a winged lion protecting the Virtues of the City of Venice. The winged lion represents San Marco, the patron saint of Venice.
Vespucci Beach abstract sculpture.
I was looking at this sculpture wondering where Vespucci is till I discovered it represented Venice Beach, California in Grand Theft Auto. It had replaced the " Declaration Statue" by artist Mark di Suvero in the real life Venice. The gamers had given it a virtual makeover.
Boy with frog sculpture at the Venice Biennial – US sculptor Charles Ray
2.5metres tall
 'T-guardians' sculpture by Christoph Luckeneder & Manfred Kielnhofer
Public Biennale de arte Venezia , Italy