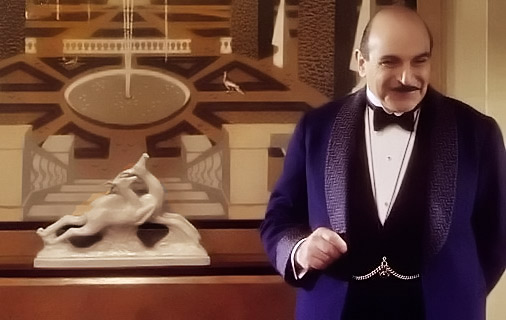 Poirot and an Art Deco gazelle figurine
Deco perfection of Poirot :
For an exposé on Art Deco , it's hard to go past the Poirot series, based on the Agatha Christie books. Set in England in 1936, there is countless classic objects of the Art Deco era and superb Art Deco architecture. Worthwhile viewing for anyone studying the genre.The key character played by David Suchet, is the impeccable and slightly eccentric Hercule Poirot, a Belgium detective, of refined taste, with a penchant for dapper attire. The dandy Poirot, a doyen of the Belgium police force, has a talent for incisive deduction, lives in an Art deco apartment and tends to frequent a lot of Art Deco styled hotels and restaurants. I've only managed to view about 10 of the 70 episodes, but I was intrigued by the episode named 'The Dream'.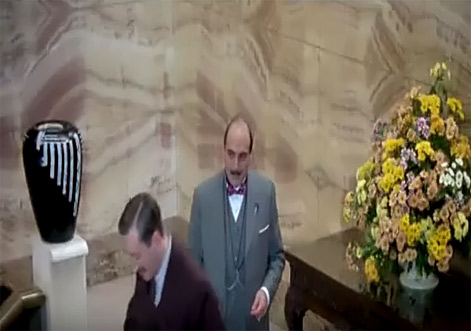 Jean Dunand lacquered Art Deco vase
On the landing on the stairwell, precariously poised, was a Jean Dunand Art Deco dinanderie vase (or replica). It was an obvious accident waiting to happen, which occurred towards the end of the episode. When it met its fate, it fell and bounced with a metallic clunk, which made sense because it was an enameled metal vessel, then it shattered into pieces like a ceramic vase. (see video) For dramatic effect that made sense too, albeit defying logic. As these vases have been fetching up to $250,000 at auction, if it was an original, I hope it survived the fall.
Poirot is one of Christie's most famous and long-lived characters, appearing in 33 novels. Poirot was the only fictional character to receive an obituary on the front page of The New York Times. Most of the definitive Art Deco styles are on display in the series – geometric, angular and abstract shapes, chrome, glass, highly polished wood and black lacquer. Mixed with shiny fabrics, mirrors, Art Deco clocks and figurine statues. Murals displaying modern, stylised images of aeroplanes, cars, cruise liners and skyscrapers also feature.
Poirot – 'The Dream' – 52 seconds

Jean Dunand geometric eggshell inlay lacquered metal dinanderie vase
Poirot's Art Deco apartment
Detective Poirot in an Art Deco setting
Poirot having breakfast with a Susie Cooper Art Deco teaset
Art Deco decor morning tea
Art Deco graphic
Midland Hotel – Morecambe, UK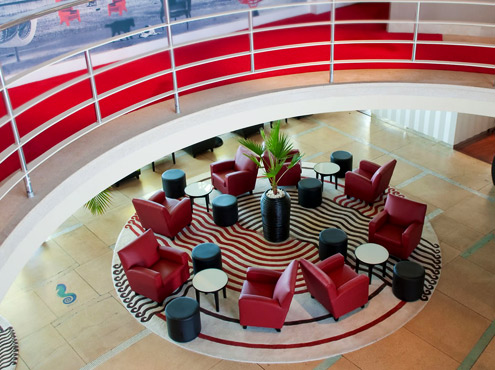 Midland Hotel

Eltham Place, South East London
Beaumont Hotel lobby
More Deco beckons :
At the turn of the 20th century, most of the architecture and design still reflected previous styles including Neo-Classical, Neo-Gothic, Greek Revival, Italian Renaissance Revival, Beaux Arts Classical, Italianate and Late Baroque Rococo. This traditional revivalism was replaced by the spread of Art Nouveau that expressed more feminine, sensual female forms interwoven with naturalistic motifs of animals, insects and flowers. Even though its distinctive look dominated trends up to the 1920's, it still had an old world feel about it even though it was a reactionary movement against previous traditionally inclined styles. With the march of the Industrial Age, it eventually succumbed to the tides of innovation. By the 1930's it had been superseded by the bolder, more assertive Art Deco, that made a comprehensive break from past styles with its desire to reflect modernity and the upheavals in design introduced by the Machine Age. Art Deco embraced the speed and movement of Futurism while infusing the fractured forms of Cubism and the minimalism inherent in the Bauhaus design. The symmetrical lines and geometric patterns espoused in Art Deco swept away the sinuous, curvaceous excesses of the Nouveau era.
Camille Faure Limoges ovoid geometric vase
Art Deco female figurine spherical lamp – Max Leverrier
It is interesting to note that during the early 20th Century, ornamental figure sculptures were more widely used as a decorative art then figure paintings.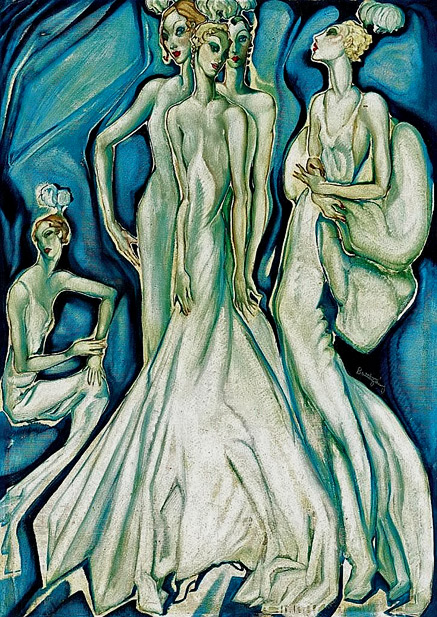 Art Deco elegance – Gyula Batthyany
1930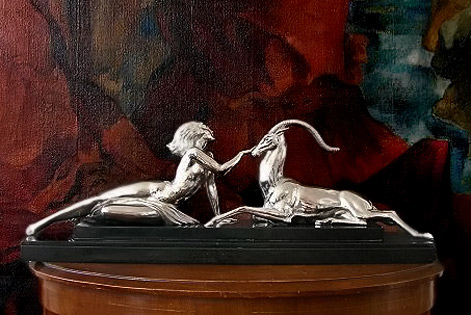 Fayral nickel plated Art Deco figure made by Le Verrier foundry
1930
French Cab – www.1930.fr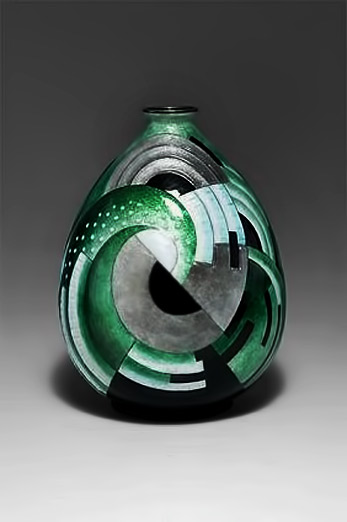 Art Deco Camille Faure Limoges Green Vase
 Collection of Félix Marcilhac auctioned on Sothebys
Two iconic armchairs (c.1928) by Jean-Michel Frank upholstered in shagreen and made of oak with seats covered in a vibrant green velvet,
an Orientalist painting by Marcelle Ackhein from around 1935, a serpentine fire surround by Eugène Gaillard, a sculpture by Etienne Béothy on top of the plinth and a unique black and gilt patinated bronze 'Lampadaire Deux Serpents' floor lamp (1931) by Edouard-Marcel Sandoz,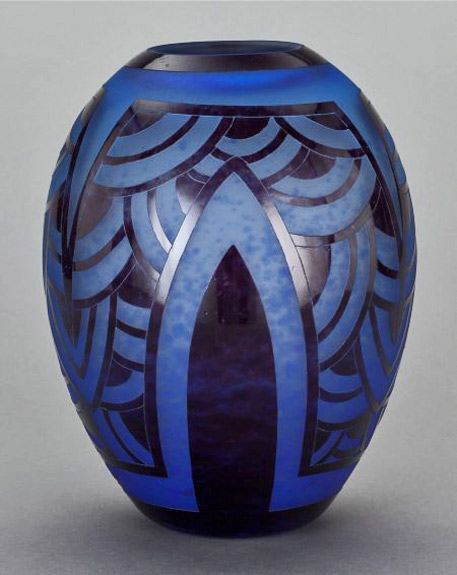 Charles Scheider Le Verre Francias Charder glass vase
Épinay sur Seine, France circa 1920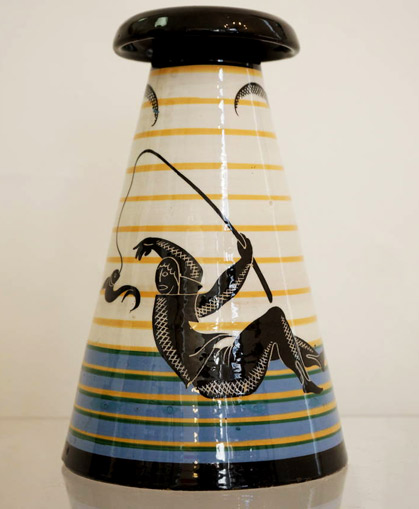 Dante Baldelli Ceramic Vase for Rometti
Umbertide, circa 1930
An enameled cooper vase. Design by M. Pinoteau. Hand made by Camille Fauré, Limoges, France.
Transitional piece integrating both Art Nouveau and Deco.
Art Deco parrot figure clock
circa 1930
Silver bronze Art Deco figurine lamp– Fayral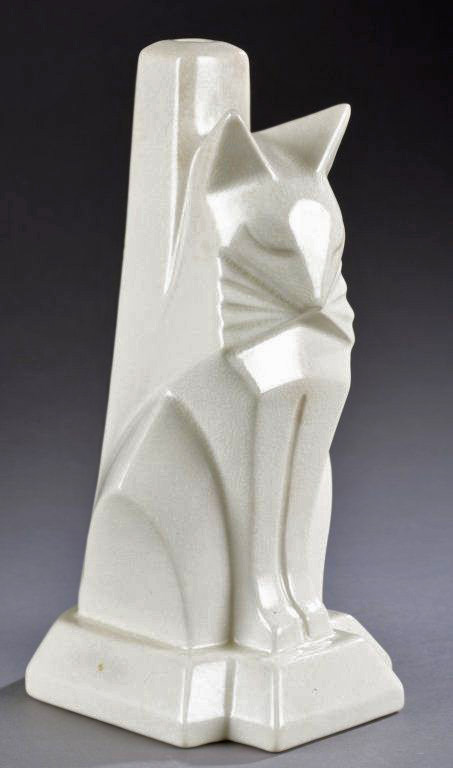 Art Deco Cat Lamp by Waylande Gregory for Cowan Pottery
1928
Art Deco stylised bronze sculpture by Philippe Devriez
France circa 1930
Umbrella Stand Art Deco in the style of Franz Hagenauer
circa 1960s.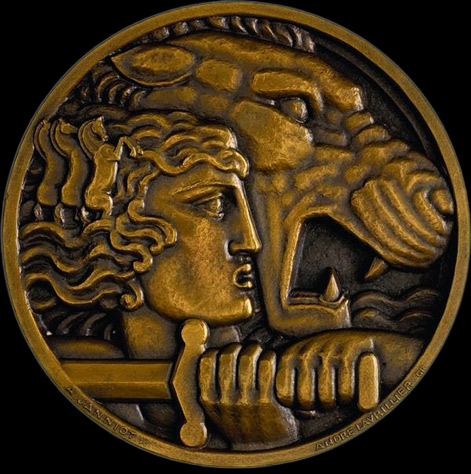 Bronze commemorative medal by André Lavrillier and Alfred Janniot
1930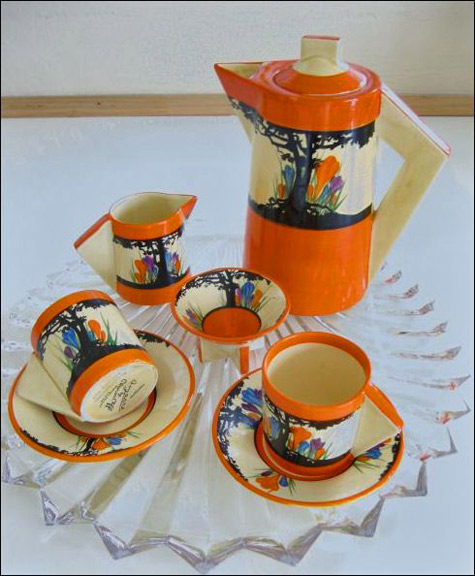 Bizarre ware Art Deco Tea Set – Clarice Cliff
'L'Aviation'  – Art Deco bronze sculpture – Frederic Focht (1879-1937)
Cubist art deco vase by Hem
www.1930.fr
Rosenthal Egyptian dancer figurine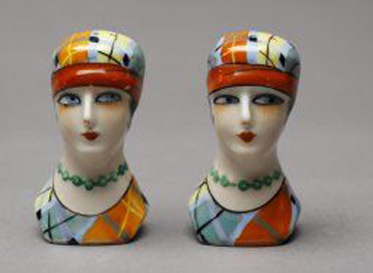 Flapper head shakers for salt and pepper
Jean Gabriel Domergue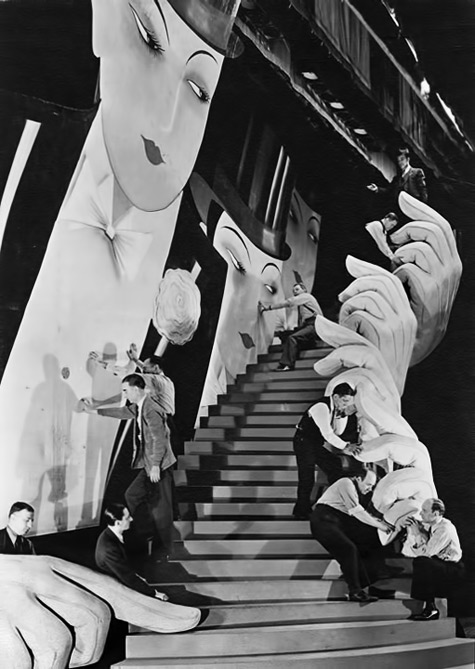 French Casino cabaret set
Photo – Margaret Bourke White
Maurice Marinot glass vase
1928
Cleveland Museum of Art
Art Deco dining room for 700 on the Ocean Liner Normandie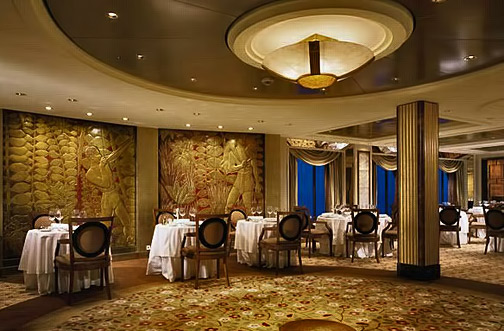 Salvaged Jean Dunard panels from the ill fated Normandie now in the Normandie Room of the Caribbean cruise ship Celebrity Summit
Art deco female bas relief, Glavna Pošta, Podgorica, Montenegro
Paul McClure – flickr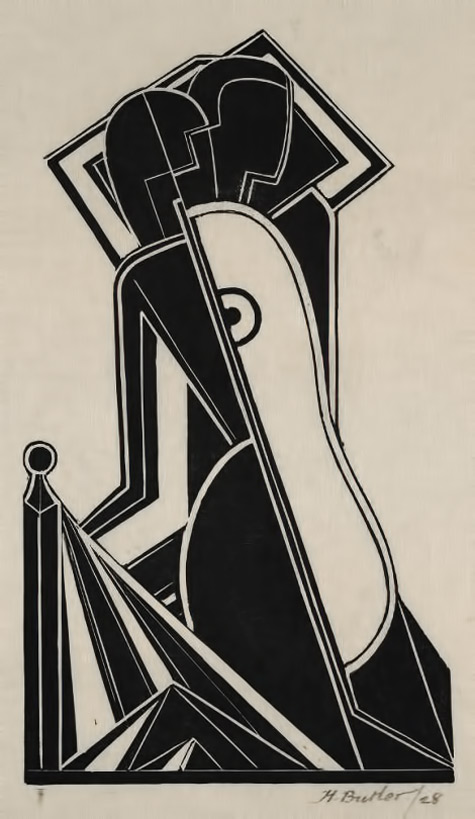 Art Deco female figures – Henry Butler
1928
'Fashion Ladies' – Gyula Batthyany, Hungry
1932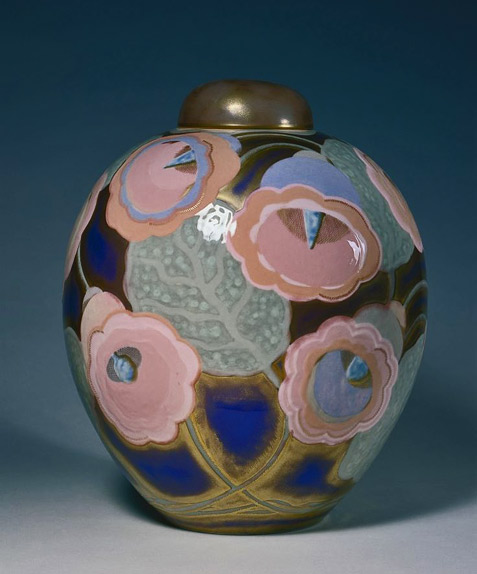 Ovoid lidded jar – French jazz age deco
1931    Height 17.75 inches
Sèvres Factory – designers: Agnes Moreau-Jouin, Henri Rapin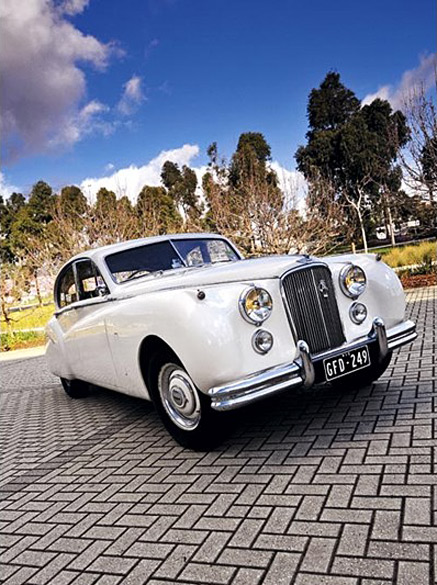 Jaguar Mark 7, 1951
I drove one of these for a few years, buying it when I was 18. I can't say it was because of the fuel efficiency ( 14 mpg ) or the handling in city traffic and it wasn't the zippiest – (0 – 60 mph in 13.7 seconds). It had no power steering and was a lumbering beast (nicknamed Sherman after Sherman Tank), especially when parking. But on the open highways it had serious cruising cred ( 3.4 litre engine) and the Art Deco streamline moderne profile was a visual treat. Not to mention the polished walnut dashboard, fold out cocktail bars and the lush leather seating.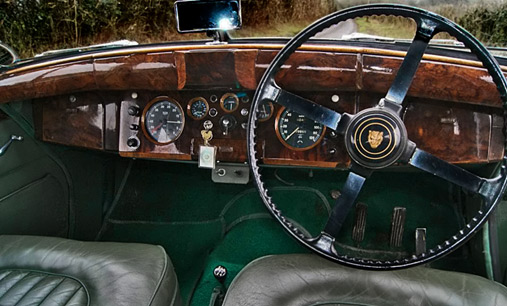 Jaguar Mark 7 interior
Art Deco female nude sculpture – Jan and Joël Martel
1931  height 81 inches
Christies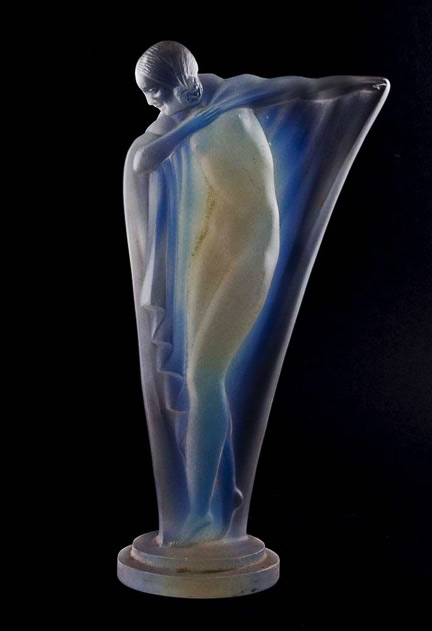 Art Deco opalescent glass statuette of a semi-clad girl –  ETLING FRANCE
Circa 1930.
Frederick Rhead red Phoenix ovoid vase for Wardle
c 1929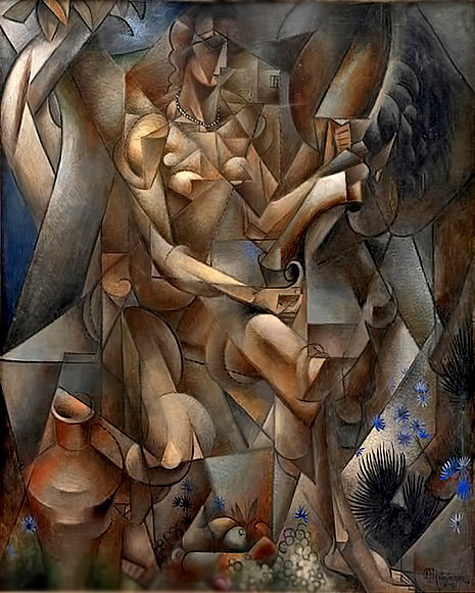 Cubist 'La Femme au Cheval' – (The Rider) – Jean Metzinger
1911-12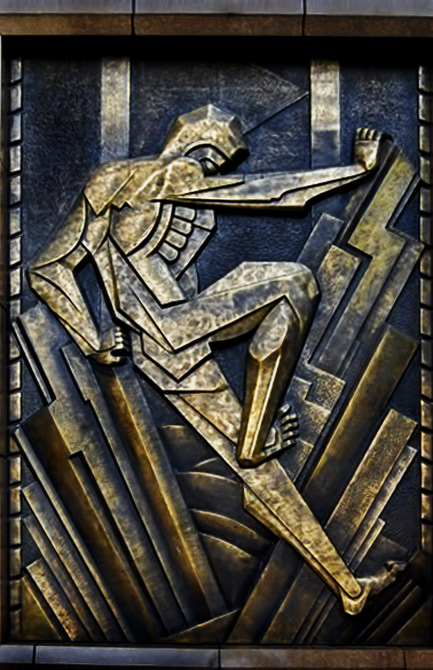 Bronze Art Deco panel  –  Rene Paul Chambellan
Chanin Building- Manhattan, NYC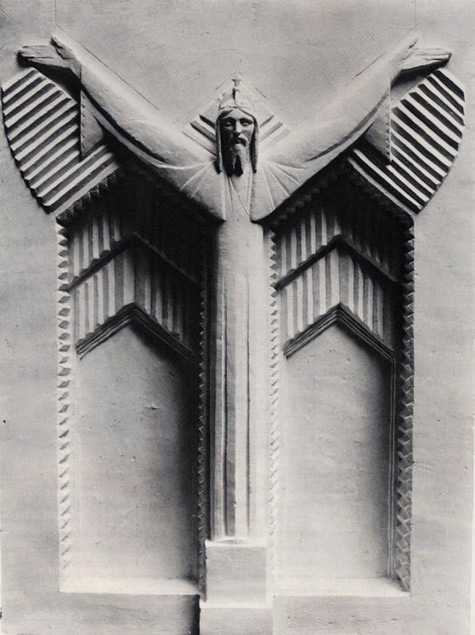 Church of Christ the King – JohnStorrs
1930, Cork, Ireland
'Leda and the Swan', designed by Viktor Schreckengost (American, 1906-2008), made at Cowan Pottery Studio
1931-1932
Penthesilea – Queen of the Amazons – Marcel Bouraine
Pierre Lenoir
Galerie de Souzy
Nora Gulbrandsen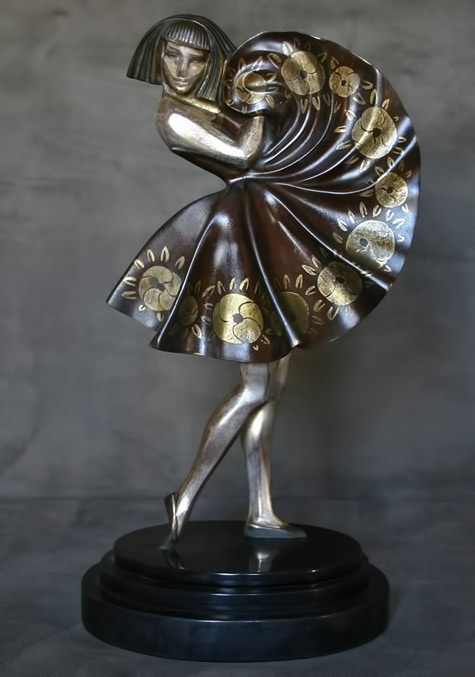 French Art Deco bronze figure by Marcel-Andre Bouraine
circa 1925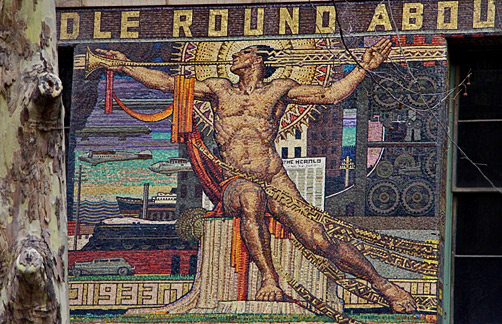 Mosaic mural by Napier Waller – 1932
Collins Street, Melbourne, Australia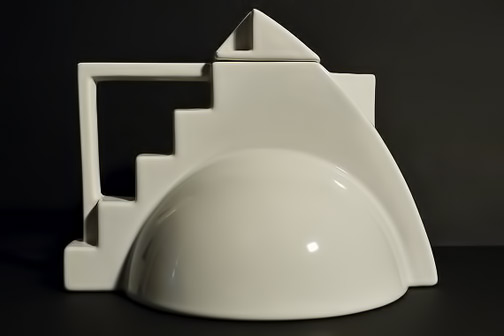 Art Deco style teapot – Salins Studio France – 80's
Memphis design group
sold by meritandworth- etsy
Marcel Renard
Meridian Gallery
Rene Buthaud French ceramicist
Isamu Noguchi's 9-ton stainless steel panel entitled News is above the entrance to 50 Rockefeller Plaza
Nashville Courthouse, 1937
Exterior sculpture & bronze doors by Rene Paul Chambellan.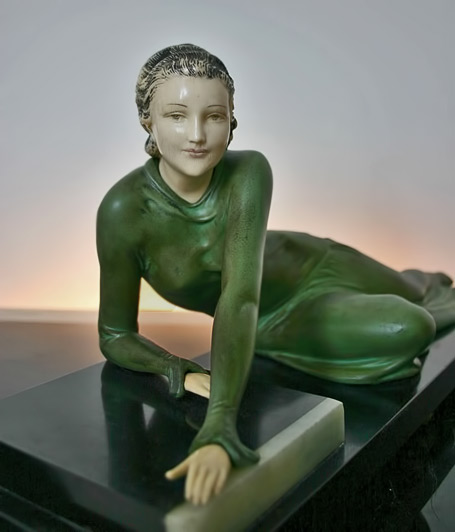 French spelter and ivorine Art Deco figurine by Menneville
Circa 1930
Art Deco lamp base – WMF, Geislingen
1933
–