1001 Pots, Val David, Quebec
Enclosed in the wild beauty of the Laurentians, in the heart of the charming village of Val-David, the exhibition showcases the excellence of contemporary Quebec ceramics. 1001 Pots is renowned for the beauty of its location. Treat yourself to a moment of grace with a tea in the Moss Garden, the Zen Garden, or the Secret Garden. Or follow the Path of Flowers and attend the traditional exhibition of Ikebana, the quintessence of floral art. Finally, the mineral enclosure of the Silica Garden is also immersed in culture, welcoming musical and poetic performances.
Running till August 12, 2018 – Open all days from 10 am to 6 pm
2435, rue de l'Église

Val-David, Quebec, Canada

J0T 2N0

819-322-6868
A collection of the artists exhibiting at the 30th edition of 1001 pots
More information on the ceramicists here
Cindy Labrecque
Ensemble bols cafe insectes motif  – Cindy Labrecque
1001 Pots Quebec
Catherine Reeves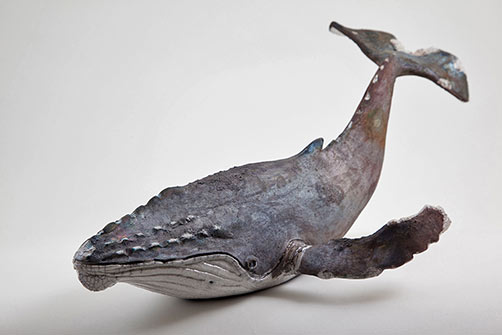 'Humpback'  – Catherine Reeves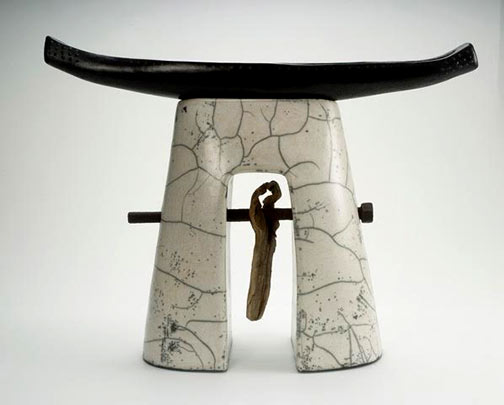 Diane Denault raku sculpture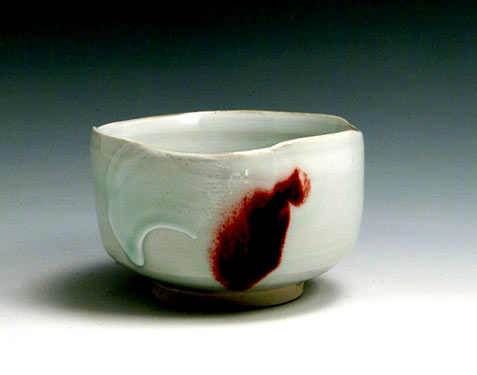 Pauline Pelletier ceramic bowl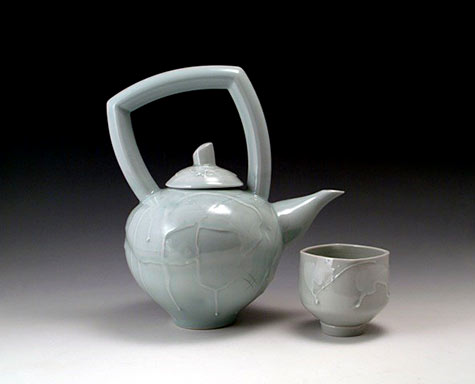 Pauline Pelletier tea pot and cup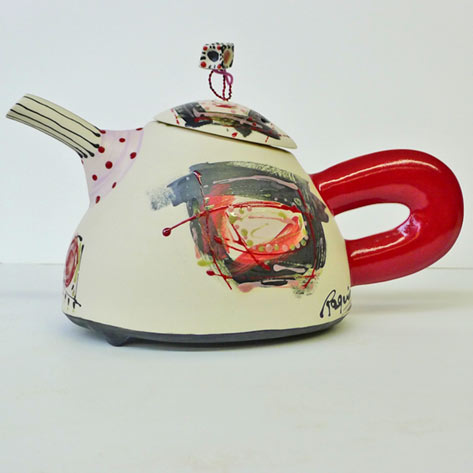 Christiane Paquin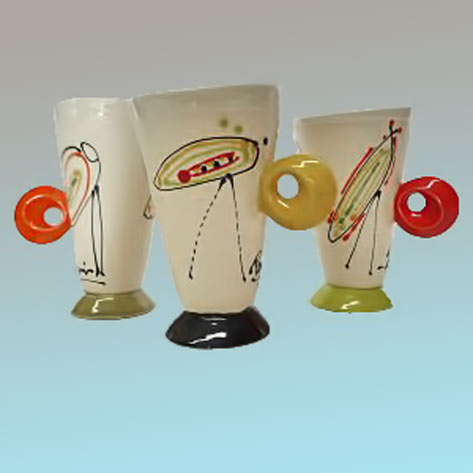 Christiane Paquin cups
Christiane Paquin teapot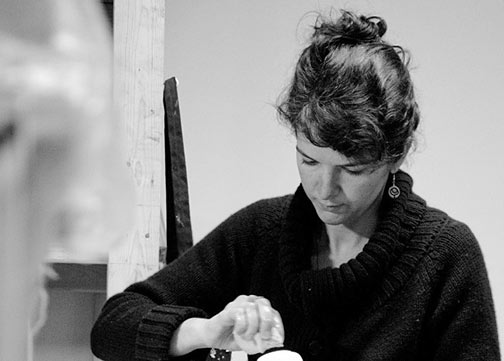 Amandine Daviet
Amandine Daviet–ceramic bowl
Amandine Daviet
Annie Fournier
Annie Fournier — ceramic vases
1001 pots – Val David, Quebec
Loïc Thérien
"If I take a look behind my almost 40 years as a potter, a clear trend is emerging: that of letting the earth and the heat speak and favoring their natural expression, first by working the forms to purify and adapt them to the type of glaze to come, then giving the maximum space for cooking and the chance that it generates. Thus, after having explored salt glazes, I am now happy or sorry for the random and capricious formation of crystals."
Loïc Thérien
Loïc Thérien
Anne Marie Vigneault
Anne Marie Vigneault vase
Anne Marie Vigneault bowl
Annie Rémillard
Annie Rémillard
Daniel Gingras
"My work is strongly inspired by Asian art, especially Japanese. The work of the textures and the fire effects of cooking with wood and gas, fascinate me and characterize my utilitarian pieces."
Daniel Gingras
Daniel Gingras footed bowl
Carole & John Bandurchin
Carole Fontaine-raku sculpture
Carole Fontaine raku sculpture
Catherine De Abreu lidded vessels
Catherine De Abreu porcelain cup
Catherine De Abreu teapot and cups
Chantal Auger
"Sometimes I interpret, sometimes I compose and always I learn, I learn. I work sandstone and porcelain. I mainly make utility pottery in connection with the preparation, cooking and serving of food. I take special care to produce quality objects that can be appreciated in their daily use."
"My enamels are made of clay picked respectfully at the belly of our mother earth. I decline it pure in a deep brown, lengthened with salts to find a rustic flavor or mixed with wood ashes for the depth of the sunny ocher. High temperature fire reveals all of its immense alchemical power."
Chantal Auger
Claudel Hébert ceramic figure lamp
Don Goddard
Elaine Michaud
Footed cache pots with succulents  —   Elaine Michaud
Elisabeth Gauthier peacock motif cup
Elise Rubin
"Clay plasticity is a great playground that fuels my creative breath. I want to give life to this material that thinks itself in three dimensions, embodying it in objects of sharing and everyday poetry. I am both an artist who explores the sensitivity of the earth and a craftswoman who works to produce objects of comfort and refinement. My production is made of porcelain. I favor this clay for its qualities of brightness and finesse of work. The harmony of shapes, light and textures is at the heart of my work."
Élise Rubin
Élise Rubin–vase
Tasse haute (high cup)- Élise Rubin
Emmanuel Dufour
"Inspired by the industrial revolution of the nineteenth century I draw each of my pieces with pear and brush. I cook my high-temperature gas oven parts to give an old newspaper effect to my drawings. This high cooking temperature allows my parts to achieve total vitrification and keep the bare earth on a larger surface. I use in some cases the electric oven and so, my drawings appear with greater contrast in a pure black and white. In this case, I use a transparent glaze."
Emmanuel Dufour
Esther Legault porcelain cups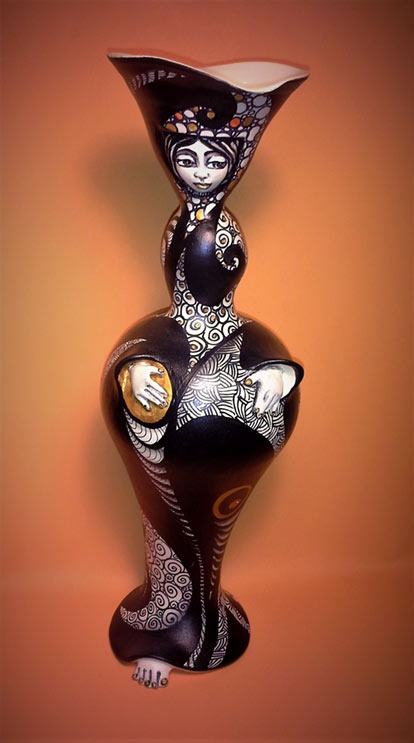 Eva Ferenczy Reichmann female sculpture vessel
Eva Ferenczy Reichmann sculpture teapot
Eva Ferenczy Reichmann
Fabienne Synnott
Sandstone or porcelain. Shot, fashioned, carved. Single pieces or small series. Reduced cooking … sometimes with wood but most of the time with gas. I treat each piece as a composition in its own right, necessarily derived from the earth and which also keeps track of it. Nature inspires me; plant, animal, human. I like to play, to experiment, to discover, to understand, to share. I am listening to what processes and materials have to say.
Fabienne Synnott ceramic bottle
Fabienne Synnott
Florence Poirier
Florence Poirier cup
Gaële Dufaux Mathieu cup and saucer
Oriana Ivaniuta
"My meticulous main collection is inspired by several traditional Ukrainian symbols that are part of my origins. These sets, although mainly used in Ukrainian traditional embroidery and costumes, all have a very special meaning. So I take these scenery to transcribe them in my work. I find a tradition that bubbles in my veins, in my mind and nourishes my imagination. My approach is a long fantastic journey between my roots and origins as well as my personal universe where I feel and exploit different ideas, paths and convictions."
"It is too easy to fall into a serious daily life, where the duties of life make us forget the imagination and the infinite universe of cerebral vagrancy. So I come to create a world more childish, traditional, calm and positive, to give full place to the daydream in each of us."
Grand vase Oriana—Oriana Ivaniuta
Guy Simoneau conical bowls
Guy Simoneau
Hugo Didier
Hugo Didier
Hugo Didier ceramic bowls
Isabelle Simard
Isabelle Simard
Isabelle Simard porcelain cups
Gordie Ishizuka – matching pitcher and cup
Josee Drouin
Josee Drouin – Vase Ailerons
Kinya Shikawa tea pot
Marie Ève Dompierre
Marie Ève Dompierre speckled cup, saucer, plate
Marie Josée Desjean butter dish
Mélanie Pageau
Mélanie Pageau
Ceramic cup with square saucer – Mélanie Pageau
Nadine Desmarais
Grosse tasse – Nadine Desmarais
Theiere et tasse – Nadine Desmarais
Sophie Pelchat
"My creations are inspired mainly by my urban environment but also by nature. I shape and turn utilitarian objects with two clays: porcelain and semi-gray sandstone that I color with engobe. So much diversity to create contrasts between plant colors and concrete gray. In their everyday use, I hope my ceramics will tinge your lives with simple pleasures while allowing you to enjoy the moment."
Pelchat — Bols 2 grandeurs no 5
Wai Yant Li – Tasses Classiques
Catherine Auriol black and white spiral vessel
Catherine Auriol
Evelyne Rivest Savignac porcelaine lidded jar
Evelyne Rivest Savignac —  porcelaine gobelet
–