Tips for collecting Shawnee wares : Shawnee Pottery, a company in Zanesville, Ohio, started producng wares in 1937. They created kitchenware such as teapots, cookie jars, salt n pepper shakers, baking dishes and a wide range of decorative art pieces. Some of their rare cookie jars can fetch up to $1000. Terrace Ceramics bought the company in 1961 when they went out of business. As they used the same moulds , the products looked the same but had the Terrace Ceramics markings. The quality was different and they aren't as valuable for collecting.
In the 1990's another Shawnee company emerged known as The New Shawnee Pottery Company , and they created a new line of cookie jars. From a collecting perspective don't confuse these with the original  Shawnee's.
Everything from Shawnee  is collectible, especially their cookie jars. The Smiley Pig, Muggsy Dog, Dutch Jack n Jill, Extremely Lucky Elephant and Sailor Boy are all desirable items.
The first Shawnee corn line was know as White Corn , cleverly designed dinnerware pieces based on corn shapes. This series is the most favoured by collecters, the later yellow corn lines are not as popular.
There are numerous look- alike Shawnee wares on the market, and are collectible but the genuine Shawnee is usually of  superior quality and will appreciate in value  much faster.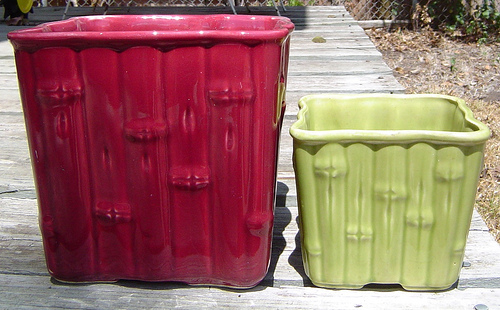 Tall Shawnee Fluted Ruffled Vase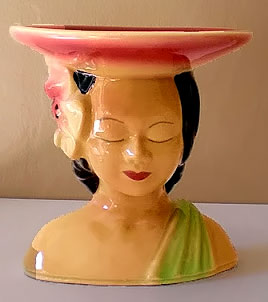 Shawnee Vintage Hawaiian girl planter vase.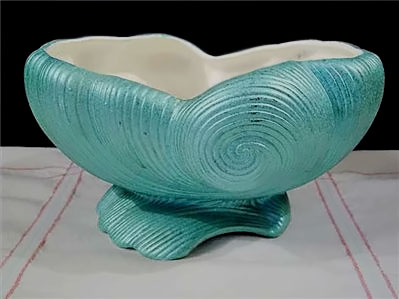 Vintage Turquoise Shawnee Pottery Shell Planter Vase
( Vintagegoodness )
Shawnee Sable Elegance Vase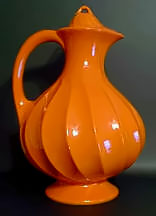 Shawnee white speckled vintage vase
Shawnee Flower Pots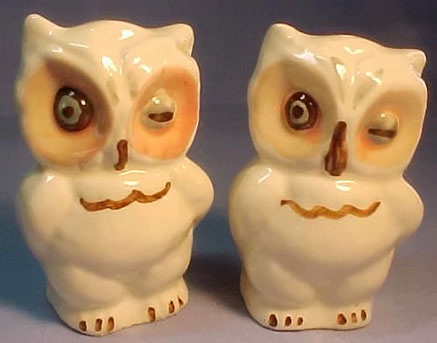 Vintage Shawnee Owl Salt & Pepper Shakers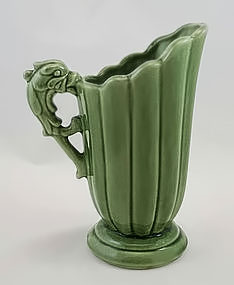 Shawnee Dolphin Pitcher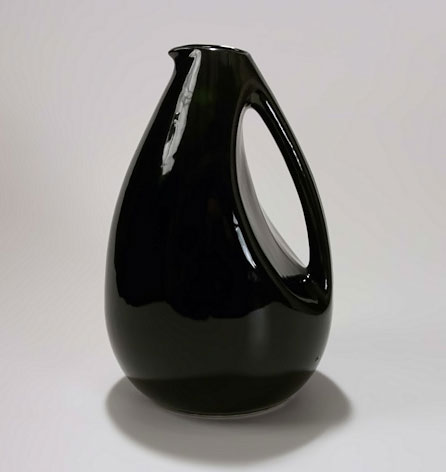 Vintage Shawnee Black Kenwood Pitcher
Shawnee Parrot Mug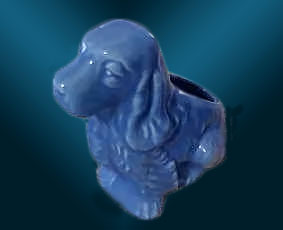 Blue Cocker Spaniel  Dog Planter
Shawnee Pottery teal glaze Impala Gazelle figurine
Vintage Green Feather Bowl/Planter – Shawnee
Shawnee King Corn Large Covered.cassarole
–