Philippe Buraud
La porte du soleil – 'Gate of the Sun'
Situated 37km south of Paris in the region of Essonne in a rural location is a quaint studio that attracts pottery aficionados wanting to explore the applications of Raku Ceramics. The workshops are conducted by Philippe Buraud and Jacqueline Hoerter whose backgrounds were respectively in Photography and Scientific Research before following their desire to create  French Raku pottery.. After 20 years of striving, testing and researching various raku pottery techniques they  now, on a fulltime basis, confidently guide others to achieve fantastic results in the subtle art of Raku. Their influences have ranged from ancient African techniques of pottery from the Kalabougou Malian Association Teria to internships with Brigitte Mororn  Houdebine and Patrick in the Ardeche. The ceramic styles they pursue are Raku, firing in saggers, raku naked, cooking with wood and  terra sigillata. Judging by the results , they have an intrinsic flair for inspiration and creativity and guiding others to find these attributes.
The ancient Japanese practices of Raku are still honored in their courses. For example in the creation of the Japanese tea ceremony bowls ( chawan )  irregular, uneven, flawed, sometimes rough form is encouraged to enhance their organic charm.  In April 2007 The Association The Gate of the Sun ( la porte du solei )was created as it seemed to Phillipe and Jacqueline to  be  the best way to naturally discover and share their passion and to encourage meetings and enthusiastic discussions . They regularly conduct 4 day workshops ( 2  weekends ) during the Spring and Summer.
Raku chawan
A distinction between the Raku techniques covered in the course are : Unlike a conventional ceramic cooking, which includes a slow rise and fall in temperature in the kiln, a raku firing is short. The room is quickly rising to the temperature of maturation of the enamel (typically 900 to 1050 ° C) and removed  immediately from the oven. The heat shock induces contractions of the various enamels and the earth cracks appear in the glaze of  the piece, which is then  immersed in a container of organic matter to undergoe a post reduction. The lack of oxygen changes the color of the enamel, resulting in iridescent metallic oxides, and the carbon released from burning organic matter enters the cracks of the enamel and draws subtle black networks.
The Naked Raku is a variant of the previous technique. The room gets a polished layer of glaze that does not adhere to the shard, then a layer of enamel. This separates the ceramic enamel after the reduction, leaving an image on the part of its cracks.
The terra sigillata : The land polished sigillated and smoky are techniques that come from the depths of time and numerous fragments have been found in archaeological searches, and with Greek, Roman and Mayan pottery decor with their red and black surface slips ranging from a soft lustre to a brilliant glaze-like shine. These techniques survive in all current commercial productions from Africa, Latin America and Asia. It is an unglazed pottery bearing the traces of iron and fire.
Philippe Buraud on the wheel
La porte du soleil workshop
Raku firing – la porte du soleil
La porte du soleil Raku workshop
Raku pottery kiln
Raku reduction
Fired raku pottery – La porte du soleil
Raku creation – la porte du soleil, Paris region
Cleaning Raku pottery
Raku pottery
La porte du soleil raku workshop lunch break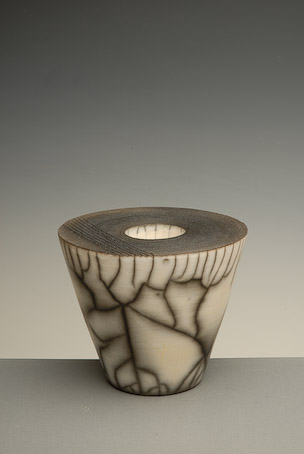 Philippe Buraud
Philippe Buraud
Philippe Buraud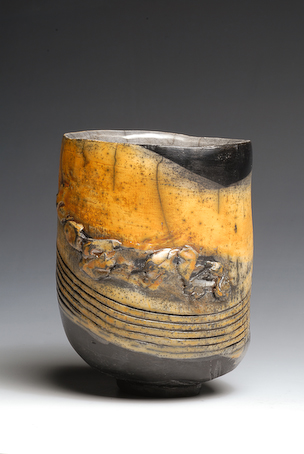 Philippe Buraud
Philippe Buraud
 La porte du soleil Raku pottery workshop 2010
Philippe Buraud raku vessel
Blue raku bust
Raku ceramic penguin
Philippe Buraud
 La porte du soleil raku
Abstract raku la pièce collective
Contemporary raku vases by Philippe Buraud
Raku vase
Raku mask emerging from smoke
Modernist raku bust
Philippe Buraud raku vessel
Philippe Buraud raku lidded bottle
La porte du soleil ( Gate of the Sun) at Provence of  Ile de France, Paris region, Essonne
more info on la porte du soleil raku pottery
email –  contact@laportedusoleil
–