Four Fabulous New Exhibitions Open This Sunday. Sept 22
All shows will run until January 5, 2020.
  'Hunterdon Art Museum at Sunset'
Photo — Dana Lane
Founded in 1952 in Clinton, New Jersey, on the banks of the South Branch of the Raritan River, the Hunterdon Art Museum is housed in an 1836 mill that is on the National Historic Register. The Museum, a center for art, craft and design, focuses on new and innovative work with the goal of creating dialogue, generating ideas, and sparking creativity. The Museum presents more than a dozen exhibitions by internationally, nationally and regionally recognized artists and offers approximately 300 studio courses and workshops for adults and children and nine weeks of summer art camp annually. The Museum connects people to art in ways that educate, challenge, and inspire.
Cliff Lee: Porcelain Master
That persistence and insatiable curiosity helped fuel his 17-year successful effort to re-create the formula for the imperial yellow glaze of the 15th-century Ming dynasty.

Green porcelain dragon  —  Cliff Lee


Cliff Lee
Holly Lee: A Jeweler's Journey

Holly Lee, 'Sunrise Over the Lake', 2010,
18k, Picture Jasper, Sunstone, Hessonite Beads
The majority of jewelry pieces in the show come from Lee's personal collection. They include items she has held onto since she started making jewelry up to her most recent body of work, The Primitive Series.
Mia Brownell & Martin Kruck: Skeptical Realism
A painter and photographer who manipulate artistic traditions to explore reality through a skeptical lens. The show's title is derived from philosophical texts debating the truth and falsehood of things.

Mia Brownell

Martin Kruck
2019 Members Exhibition


Autumn River painting by Kazaan Viverios

'Wings'—-Shellie Jacobson

Florence Moonan-•-Eastsound Impression 19 'Orcas Island'
venetian plaster universal tints

Laura Trisiano-•-'Perfect Landing Bringing Gifts'
Wood, Bambo. Jade, Pearl, Brass
Ladies-Not-Waiting: Laz Meninas and Cen Tauress – Suzy Birstein
Sept. 19 – Oct. 26
Vancouver
Fourth Floor North, Douglas College
700 Royal Avenue
New Westminster, BC
One block from the New Westminster Skytrain Station.
For more information, please contact the Arts Events Officer, [email protected] or 604-527-5723.
The Agean Studio — Suzy Birstein
Harlequin Zsa Zsa
Suzy Birstein
20th Century British Ceramics
28 August – 14 September 2019
5 Royal Arcade,
28 Old Bond Street
The show features an interesting and eclectic arrangement of over twenty works, including ceramics by Val Barry and Emmanuel Cooper, artists that the gallery is exhibiting for the first time.
Highlights include a colourful vessel by Ewen Henderson from the 1980s, a sculpture by Elizabeth Fritsch which featured in the original Nine Potters exhibition at Fischer Fine Art in 1986, and two beautiful bowls by Lucie Rie.
Ewen Henderson
Catherine Yarrow – Thrown Bowl with Fish & Symbol
Catherine Yarrow  – Thrown Footed Bowl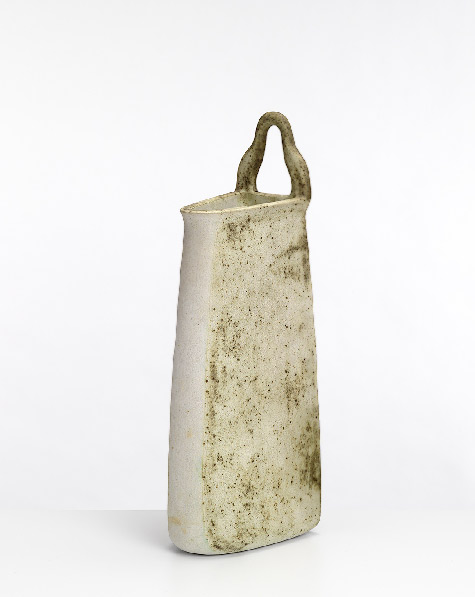 Elizabeth Fritsch  –  Smoky Pot
1978
Elizabeth Fritsch – Stoneware pot
Height 21 cm
Emmanuel Cooper lava glaze bowl
Emmanuel Cooper Bowl
Ewen Henderson – Slender Sack Form vase
Emmanuel Cooper Ceramic Jug
Ewen Henderson ceramic sculpture
44 x 37-x 28 cm
Ewen Henderson – Mixed laminated clay Vessel
Gordon Baldwin ceramic sculpture
Gordon-Baldwin – 'White Vessel with Signs', 1990
James Tower – Glazed earthenware platter, 56 x 36-cm
1978
James Tower – Oval Dish
1979 — Length 50cm
Joanna Constantinidis – Porcelain ovoid Vase
c. 1980–17.5cm
Joanna Constantinidis – Porcelain ovoid Vase
c. 1980–17.5cm
John Ward – Blue, Green and Brown Squared Oval Pot with Brown WaterPainted Design
1987
Lucie Rie Bowl with Spiral Clays,
1960s
Lucie Rie Bowl with Spiral Clays
Val Barry – Sentry vessel
1980's
Ewen Henderson — Laminated stoneware sculpture
30 x 33 x 22-cm–1990's
Lucie Rie Bowl with Spiral Clays, 1960s
…
La céramique autrement!
Date event : 5th – 30th September
Vernissage: 05.09.19 18H >21H
Tel: +32495287174
address: rue de l'Eau, 56A
Website: http://www.galeriedelo.be
Antonino Spoto
Antonino Spoto bowl
Antonino Spoto
Fabienne Withofs
Fabienne Withofs absract vase on abstract stand
Fabienne Withofs ceramic sculpture
Jester red  — Fabienne Withofs
2016–Valcke Gallery
Fabienne Withofs porcelain cup
Karien Evers ​–'The ways of desire'— ceramic sculpture
Karien Evers – 'Whereas Mystery ca also be'
Karien Evers — Porcepolis
Beau Uhart Photography
Laurence Moyens pink porcelain sculpture
Laurence Moyens sculpture
Nathalie Doyen ceramic on stone sculpture
Nathalie Doyen
Nathalie Doyen
Nathalie Doyen–'Plots'
'Tranquilite' ceramique sculpture — Nathalie Doyen
Patrick Jadot–functional white porcelain vessels
Patrick Jadot — functional white porcelain bowls
Patrick Jadot
Raku Fire Items by Patrick Jadot
Vera Stoefs cups
Vera Stoefs 'Lines and dots'
Vera Stoefs cups
Vera Stoefs ceramic trinket boxes
April's Wonders—Vera Stoefs
    Limelight series Cups — Vera Stoefs
Manningham Victorian Ceramic Art Award 2019 – Finalists' Exhibition
Wednesday 14 August to Saturday 14 September
Manningham Art Gallery, 687 Doncaster Road, Doncaster, Melbourne
Tuesday to Saturday 11.00am to 5.00pm
Matt Butterworth  —  'Hung, Drawn and Quartered'  
Winner of the 2019 Manningham Victorian Ceramic Art Award
Manningham's biennial acquisitive award surveying the diversity of practices in contemporary ceramics across the state.  The Finalist's Exhibition will present the very best selections from a broad field of entries, with the overall winner and general acquisitions being announced at the exhibition opening.
Past entries
Fiona Hiscock
Facetted Vase with Triangular Top – Terunobu Hirata
Bridget Foley —- 'Autumn'
Bridget Foley – 'Shifting sands'
Christopher Headley – 'Forgotten Worlds'
David Ray – 'Wild'
2017
David Ray – 'Wild'
Dean Smith 'Pine Forest'
2015
Phil Elson – Pathmaker, there is no path; the path is made by walking
2015
'Pods' – Sally Kent
Sally Kent – ceramic pod
Sally Lee — 'Morning Blush'
Steven McClure
'Still Life' –  Magdalena Dmowska
2017
Susan Robey – 'Campanile'
'Three Egg Nations' — Tracy Muirhead
Vanessa Lucas – 'Stone jugs'
Victor Greenaway 'Spiral lipped bowl'
Vipoo Srivilasa – 'Childs Play'
'Gum Leaf vase' — Peter Austin
Irianna Kanellopoulou  —  'Wild Things Roam'
Janetta Kerr Grant — 'Urban Light Winter'
'Pair' – Jane Annois
John Dermer —  Salt glazed porcelain vase
Magdalena Dmowska
'Last Touch' — Fiona Murphy
Chijian Ye – 'Cockatoo'
Mary Lou Pittard Breakfast Tray
2009
Wendy Jagger — 'Carnivale'
–