Images of various potters & sculptors :
I've admired the works of the following ceramicists and sculptors, so it was refreshing to research this post and get to see what they actually looked like. I think images of artists have more impact when you see them in their studio environment.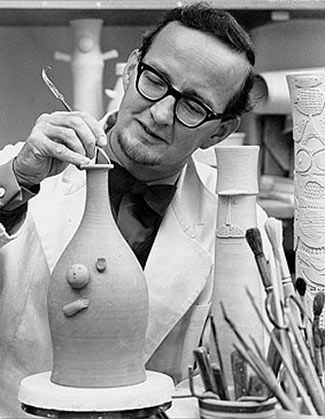 Stig Lindberg – Gustavberg, Sweden
Stig Lindberg was one of the leading designers of household items that were accessible to almost everyone in Sweden.  His career lasted from about 1937 to 1980 during a "golden age" for Swedish industrial arts.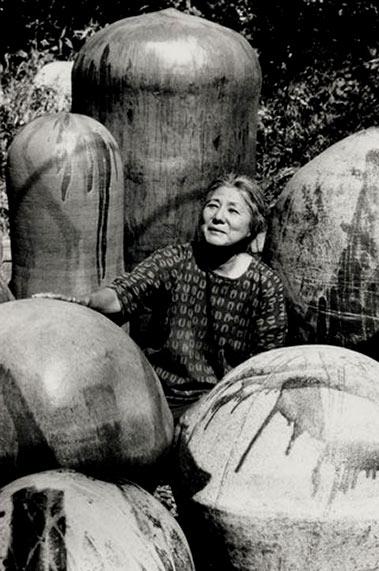 Toshiko Takaezu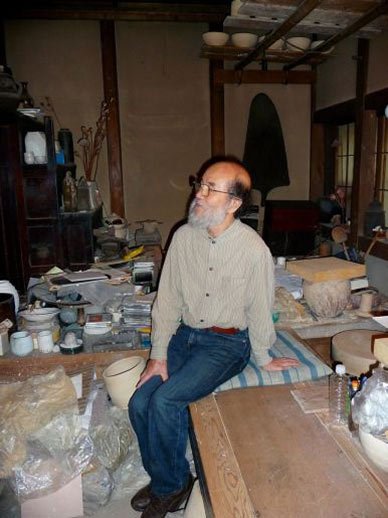 Yoshida in studio (Ogaya, Japan)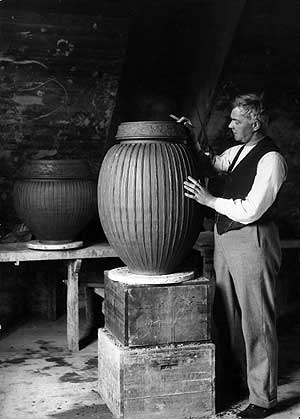 Svend Hammershoei  1873-1948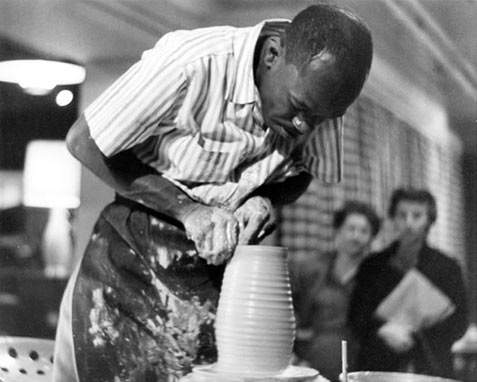 Doyle Lane making pottery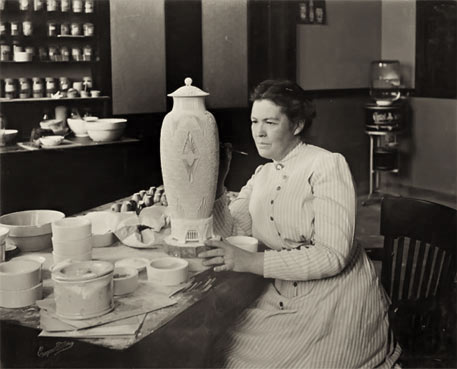 Adelaide Alsop  Robineau
Adelaide Alsop Robineau at work. (1865-1929).  A 20th Century Studio Art Movement pioneer, she helped some potters make the transition from factory throwers towards establishing their own studio.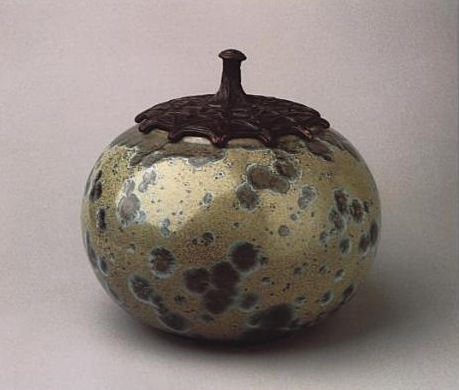 Adelaide Alsop Robineau – NY 1914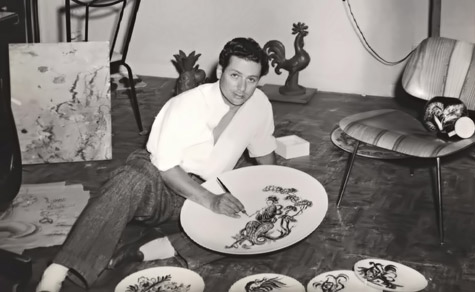 Sascha-Brastoff -1947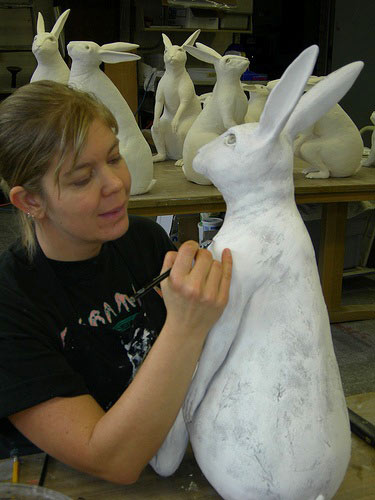 Kelly Connole
Artus and Anne Van Briggle –
Van Briggle pottery was founded by Artus and Anne Van Briggle in 1900 in Colorado Springs, Colorado. Van Briggle began producing art pottery in 1901.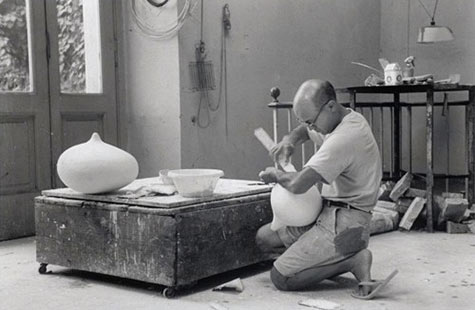 Isamu Noguchi, Italy 1965-1970 -by Dimitri Hadzi
  Isamu Noguchi was a prominent Japanese American artist and landscape architect whose artistic career spanned six decades, from the 1920's onward.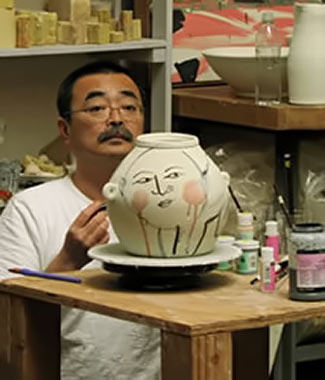 Akio Takamori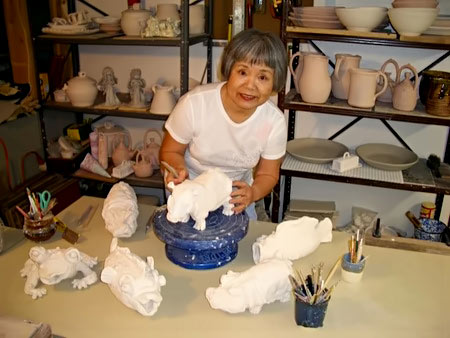 Norie Allen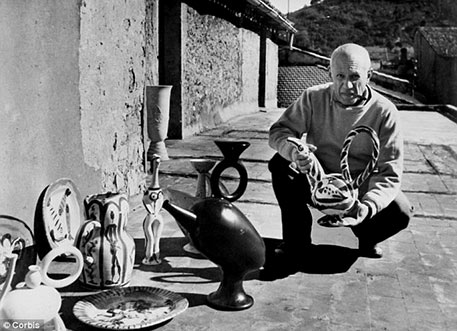 Pablo Picasso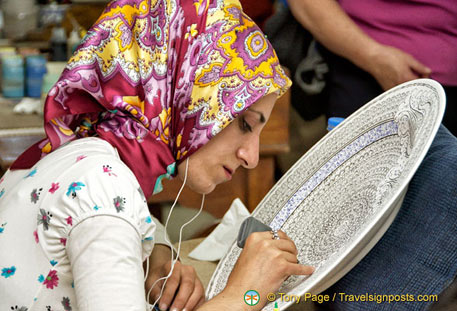 Avanos pottery – Turkey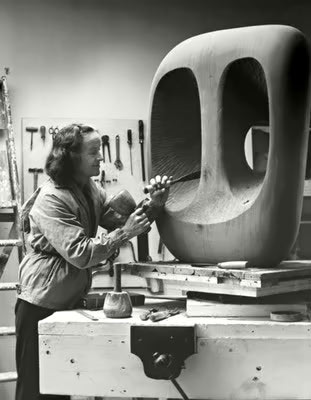 Barbara Hepworth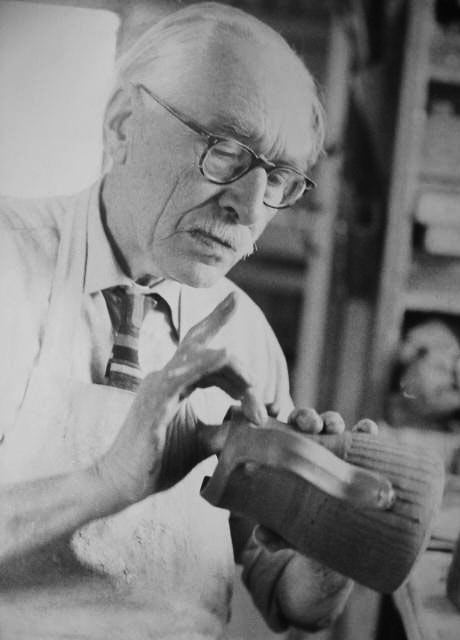 Bernard Leach
Leach was the so-called father of studio pottery. This was a new idea at the turn of the century when artist-craftsmen mostly worked in factories. A studio potter was one who worked in his own shop on one of a kind pieces. Leach, a Brit who grew up in China, was studying pottery in Japan when he met the renown Japanese ceramicist, Shoji Hamada, an intellectual who was a painter and a potter but who was also a graduate of Kyoto Ceramic Institute, a kind of ceramic engineering school.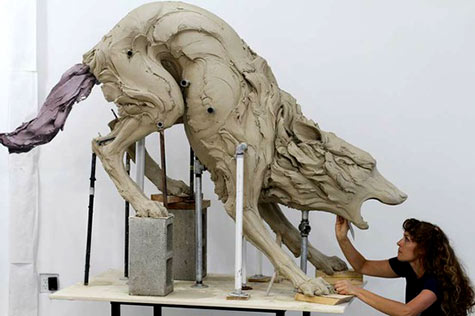 Beth Cavener Stichter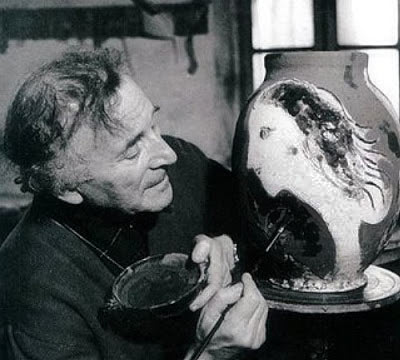 Marc Chargall
 Edmond Lachenal with sons Raoul and Jean Jacques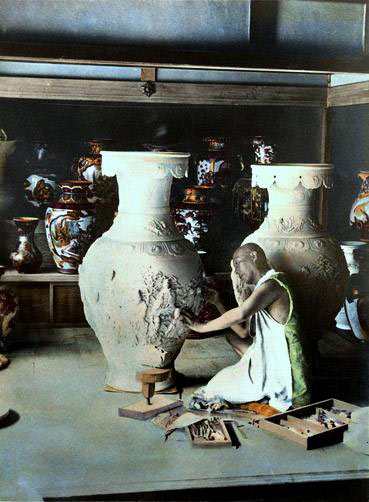 Japanese ceramics craftsman – Photo – Tamotsu Enami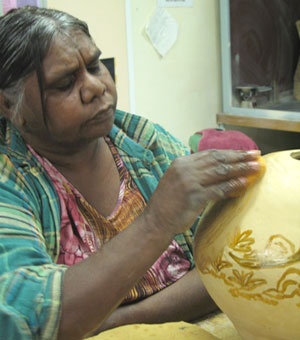 Heidwig Mokebaringa – Australia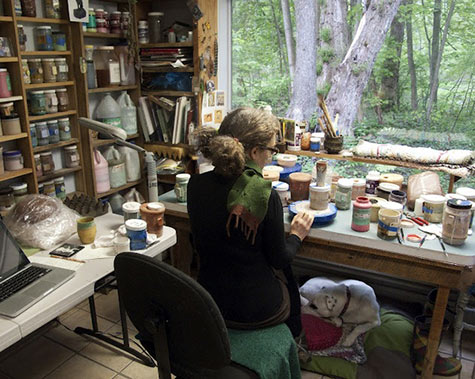 Jenny Mendes-(and-dog)
 Louise Bourgeois –  French-American artist and sculptor, best known for her contributions to both modern and contemporary art.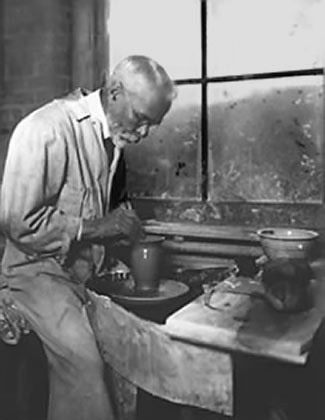 Charles Fergus Binns throwing on the potter's wheel. Known as the father of American studio ceramics, Binns contributed vital information about clay bodies and glaze recipes to the lay person, laying the foundation for the studio ceramics movement in the U.S. that began in the early 1900's.
( http://ceramicsmuseum.alfred.edu )
 Jesus Alvarez, Tonala pottery
 Jim Parmentier
John Reeve
( 1929 – 2012 )
 Joseph Sand
Joy Imai – in studio at Menlo Park
 "I like using my hands and working the wheel. Most of the times I'm wearing some of what I'm making. I even like working with fire, although I'm not always comfortable with it because I'm firing at white heat."
 Jun Kaneko
 Kageyama Pottery, Kyoto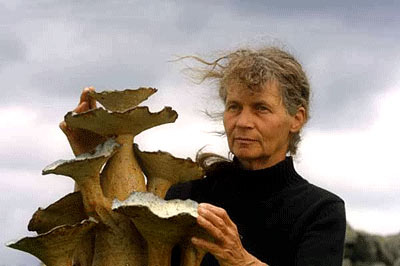 Danish potter Lotte Glob  – Scotland
  Magdalene Odundo
  Taxile Doat  ( 1851-1939 ) was one of the major figures of French ceramics at the turn of the twentieth century.
Between 1877 and 1905, he worked at the Manufacture nationale de Sèvres in France and was among the artists who introduced the Art Nouveau style. He also opened his own workshop/studio and developed new techniques including the technique of grand feu enamel on sandstone . For some of his work away from Sevres he favored the Japanese aesthetic of organic shapes and running glazes. Then, in 1909, he taught at the University of Saint Louis, Missouri and contributed to the expansion of artistic porcelain in the United States.
Taxile Doat – SEVRES Cabinet vase in a flambe glaze
Art Academy of the People's University, – Missouri 1910
( celebrating its first high-firing kiln )
The people are, from left to right, Frederick Hurten Rhead, Samuel Robineau, Edward Gardner Lewis, Adelaide Alsop Robineau, Mabel Gertrude Lewis, Eugene Labarriere, George Julian Zolnay, Emile Diffloth and Taxile Doat.
—
  Page 1 of 6                   1     2     3     4      5       6       7                Next      
–