Italian Art Nouveau – Mario Borgoni, 1923
The defining art of posters  
Poster art has been a mainstay for defining cultural trends and styles, especially since the beginning of the 20th century. It was quickly recognized that minimal, striking designs with succinct messages and slogans, reinforced with a symbol, had the incisive power to penetrate the mass consciousness and market. Repetitive visual application went a long way to establishing a brand and building sales. The growing industrialization nourished increasing consumerism and advertising budgets which led to greater investment in the quality of artistic design and production of posters. Advertisers became highly motivated to research the foibles and attractions towards the purchasing habits of the public and learn how to capture their imagination.
'Circuit de Milan, Monza', 1922  Poster by Aldo Mazza
Prior to the emergence of the electronic media, posters had become one of the premium mediums in marketing and were one of the first forms of invasive mass advertising where the audience was confronted with the message irrespective of their interest. Posters became a powerful means for reinforcing design trends and even establishing them. The most poignant visual elements of a particular genre were extracted by advertising designers and utilized for marketing.
The contemporary poster had its genesis back in the 1840s and 1850s when the printing industry perfected colour lithography and made mass production possible. Advertisers began to market mass-produced consumer goods to a growing populace in urban areas and by the 1890s, the technique had spread throughout Europe. A number of noted French artists created poster art in this period, foremost amongst them were Henri de Toulouse-Lautrec, Jules Chéret, Eugène Grasset, Adolphe Willette, Pierre Bonnard, Louis Anguetin, Georges de Feure and Henri-Gabriel Ibels. Alfred Mucha helped launch the Art Nouveau movement with his Sarah Bernhardt Gismonda poster, which was an overnight success. Gradually more textural and graphic elements were introduced into poster art, along with bolder colour palettes. Tight deadlines and lower budget posters, restricted to one or two colours, led to a greater emphasis being placed on design and graphics, to maximize visual impact. This led to a new wave of artistic presentation with minimalized design, which had a natural symbiosis with simplified modernist trends that were evolving at the beginning of the century.
Politics also exploited the market penetration of posters and along with flyers became an effective means for revolutionaries to be heard, which was exemplified with their use in stirring up negative sentiment against the aristocracy during the French Revolution and was also widely used by the Bolshevics with their constuctivist posters. The growth of the movie industry at this time also led to the elaborate sized posters being developed for promotions.
As a means for discovering insights into the popular trends of the last 175 years, the poster has provided a vivid encapsulation and record of the potent visuals through different eras. The spread of new art movements were greatly enhanced by the adaption of artists to express themselves through this medium.
1939 World Fair – Rocketman
Swiss poster by Carl Moos
1910
Pullman Gallery
Vanity Fair Cover October 1924 Poster Print by William Bolin at the Condé Nast Collection
Italian Bugatti sports car poster, 1910
'Le Sourire' magazine
1933
The Black Cat movie poster
1950
Vogue magazine "Jazz Age" cover – William Bolin
 1900
perpetual purveyors of style
Art Deco poster print
1930's
Abstract poster 1954 – Le Corbusier
'Bauhaus Nude' – Sharkaholic
New Orleans Jazz Festival – James Michalopoulos
Art4Now – 2001
30's Telefunken Art Deco
Anis Del Tigre, Spain
Cafe Nitro by Michael L. Kungl
'Models for the costumes of a ballet'  by Anatol Petrytzky
Avant Garde, Bauhaus inspired ballet costume designs by Anatol Petrytzky circa 1920s
"A Delightful Page In The Record of My Existence." – Cardwell Higgins
Aubrey Beardsley / Harry Clarke inspired fantasy scene from c.1928
1st Dibs   Grapefruit Moon Gallery
Poster by Jean Chassaing, advertising 'La Ligne Aurore', a line of women's shoes
1920's
Sarah Stocking Fine Antique Posters
Jazz Age Cotton Club poster for revue 'Rhyth Mania' – 1931
 Poster Print by Eduardo Garcia Benito
Vogue Cover  October 1931 – Condé Nast Collection
"Treacherous Waters" by Victo Ngai
Distillerie Italiane Art Nouveau poster
1899
'Egyptian Night'  – Maxfield Parish Egyptomania
 Revista De Revistas –  Ernesto (El Chango) Garcia Cabral
Mexico, 1920s
 Ertre aka Romain de Tirtoff
Erte – Romain de Tirtoff
1912
Mexican Illustrator  Ernesto Garcia Cabral (el-chango) for Revista De Revistas magazine
French Spa of Eugénie les Bains in the French Pyrénées – Bernard Villemot
 1988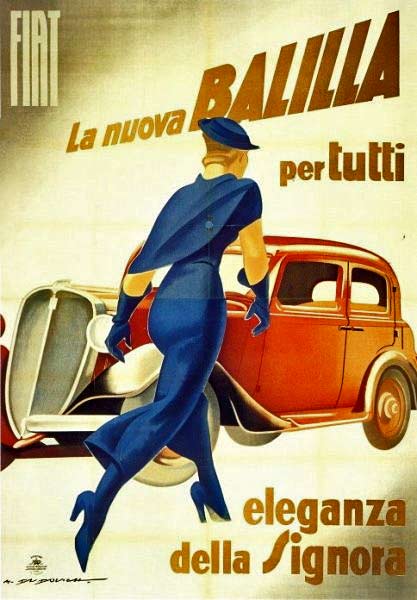 Italian Art Deco Lithographic poster – Marcello Dudvich
1934
'Danzatrici lunari' (Moon Dance) – Fortunato Depero – Italian Futurism
1946
2005 Art Deco style poster
Roaring Twenties by Gerda Wegener ( watercolor)
1928
 Revista De Revistas –  Ernesto (El Chango) Garcia Cabral
German Art Deco Spa poster
Retro Art Deco – Ichiro Tsuruta
Illustration by Cheri Herouard For La Vie Parisienne
January 1929
'Descent' – Dorte Clara Wolff (dodo)
1929
Mexican Tourist Association poster
Illustration by George Barbier For La Vie Parisienne 1918
'That's Shanghai' – Kim Xu
Illustration by George Leonnec For La Vie Parisienne
November 1922
King Kong poster – La Boca, UK
French Art deco poster
Lilian Bond –  photo by Elmer Fryer
1930s
Vogue Cover Poster Print by Pierre Mourgue at the Condé Nast Collection
  November 1933
Egyptian Revival 'Nerma Cigarettes' poster
'Dallas Rising' – Nick Gaetano
La Meuse French beer
French fashion illustrator Rene Gruau
Image by Eileen Mayo (1906-1994) featuring traditional artwork and symbols from the Dreamtime stories of an emu and an Indigenous Aboriginal Australian wearing corroboree head-dress
French Peugeot motorcycle poster
 Illustrator Rene Gruau
Africanism poster
Art Nouveau poster – Ramon Casas, Barcelona
'Reine De Joie,' (queen of joy) – French Belle Époque Period Poster by Toulouse-Lautrec
1892
Colletti Gallery
Soviet constructivist style poster with retro robot – Zoki Cardula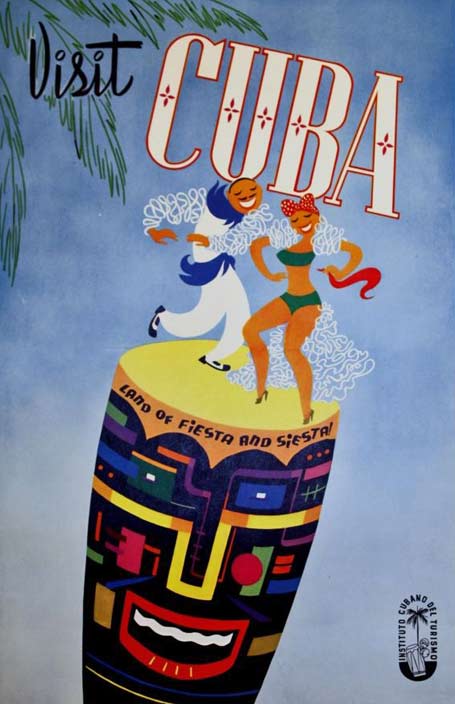 Cubano Del Turismo poster
Jean Carlu Art Deco poster of comedienne, Pepa Bonafe, using the image of the two theater masks (comedy and tragedy) and the performer's profile.
1930
Sarah Stocking Fine Antique Posters
Art Nouveau – Alexandre Steinlen Motocycles Comiot
TWA travel poster
1964 Soviet Space Propaganda Poster: USSR Birthplace Of Cosmonautics
1964
Vanity Fair cover – William Bolin
1927
Italian Vespa poster
Havana Bistro Cuban poster
Artist Kyla Evans
Dodo Burgner 'Frauchens Liebling' (Favourite Mistress)
1929
Vogue cover by  William Bolin
Italian Futurist  Aviation Poster by Luigi Martinati
-1933-
Colletti Gallery
Fine art giclee print of a vintage French travel poster featuring travel to Bagneres de Luchon by Jules Cheret. Celebrated for its total of forty eight thermal springs.
Paul Colin art deco Peugeot poster
Science Fiction Neptune travel poster
La Petite Robe Noire Couture Perfume
Retro 50's poster Spanish designer, Fantastic Hysteria
–