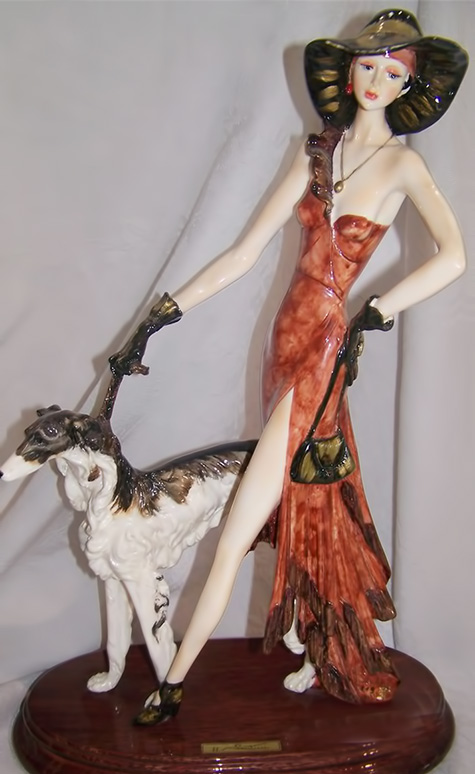 Lady Walking Dog – A.Santini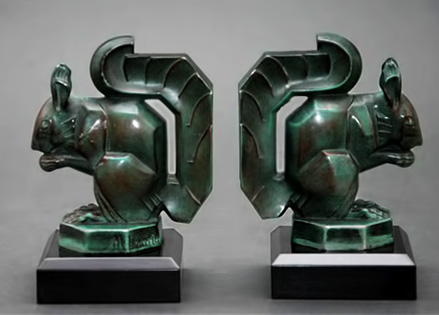 Art Deco squirrel bookends – Max Le Verrier
Art Deco embracing animals
Art Deco successfully integrated the multitude of fascinating design innovations of its time. The mobile perspectives of abstract cubism were subtly merged into the designs but with more symmetrical aspects. The visions of futurism and modernism, inspired by the possibilities of the Machine Age were embraced in its design and choice of materials, while the simpler, functional ideals of Constructivism, Die Stijl and the Bauhaus disciplines were introduced. The dynamism and movement of the 20's Jazz Age and the Industrial Age were also prominent elements. The Bauhaus belief that mass production could live in harmony with the artistic spirit of individuality fitted nicely with the mass production utilised during the Art Deco era and the streamlined forms adapted well to the production methods.
The shift away from the Gothic, Baroque and Classical idioms, which began with Art Nouveau at the turn of the 19th century, were taken to the next level. The ethereal nympths in lush organic nature landscapes surrounded by bats, butterflies, dragons and other fantasy creatures morphed into modern, elegant, fashionable ladies of affluence, accompanied by all breeds of domesticated animals, especially dogs, but even including the likes of panthers and gazelles. Lean looking Greyhounds and Dobermans were a popular choice.The demands of marketing led to a depiction of sleekness, sophistication and order. This was reinforced by the symmetrical designs that overtook the asymmetry of Art Nouveau and the rectilinear lines becoming as prevalent as the curvilinear  ones.  Interestingly, the nudity of the Art Nouveau era survived , but took on a more liberated context in its expression. The diversity of animals featured in the unique Art Deco designs is one of the endearing aspects of this era.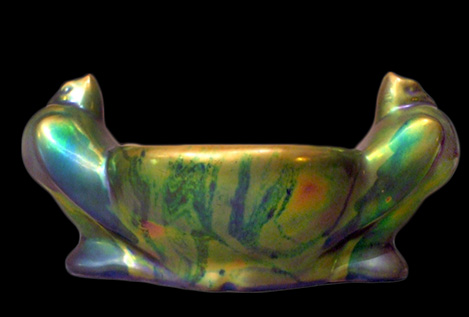 Twin Pigeon Art Deco planter – Zsolnay, Hungry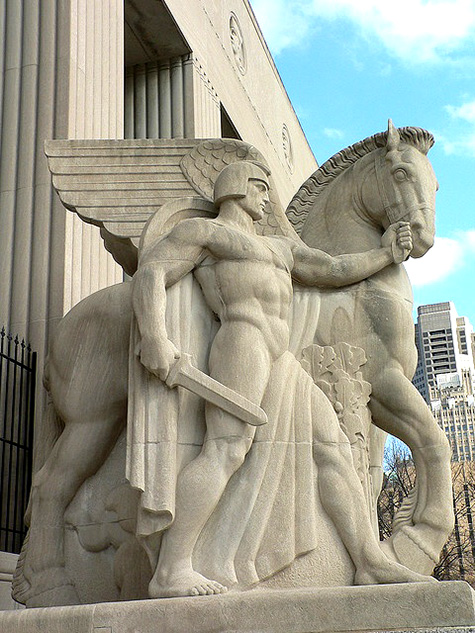 Art Deco Warrior and Winged Horse – St.Louis War Memorial
USA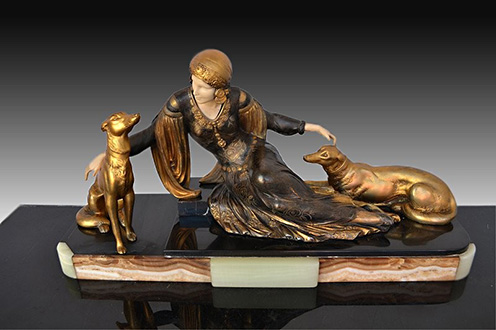 'The Guardians' – Art Deco Lady with Dogs – Menneville
Kneeling Snake Charmer Holding Serpent – Isdrebrad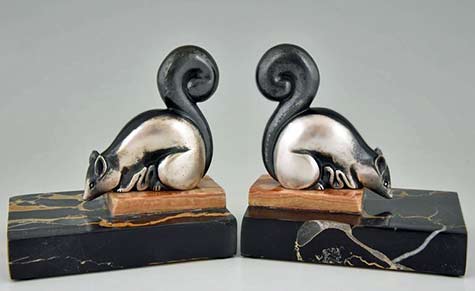 French Art Deco squirrel bookends
Rischmann Deconami –  Antwerp, Belgium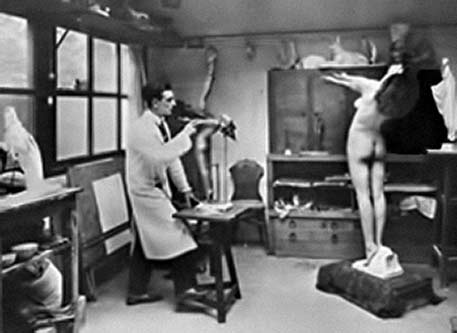 Max Le Verrier sculpting a posing model at his studio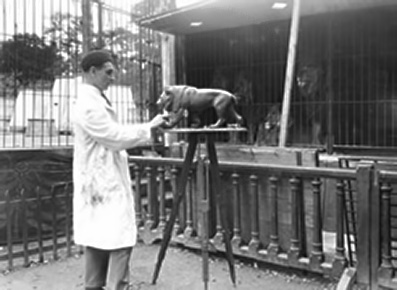 Max Le Verrier sculpting a lion at the zoo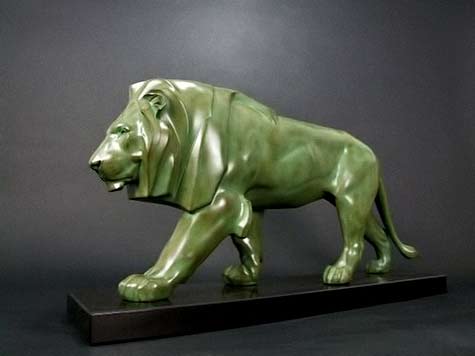 'Lion' by Max Le Verrier
Length 23 inches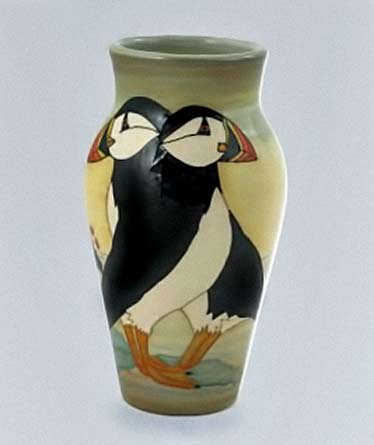 Puffin by Sally Tuffin for Dennis Chinaworks—2006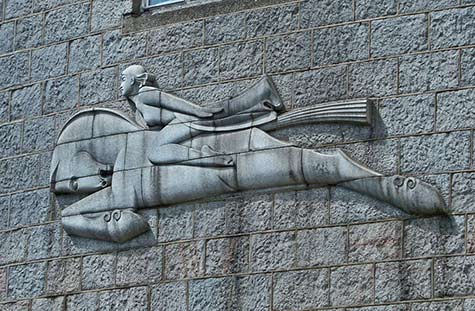 Art Deco wall relief – Aberdeen, Scotland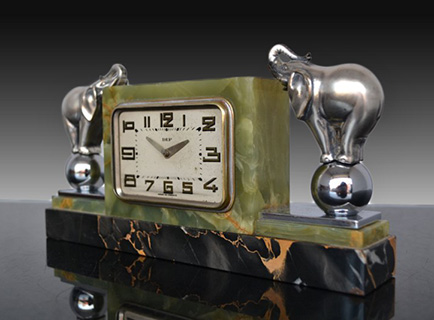 Elephant mantle pendule  clock – Art Deco
( 1930.fr )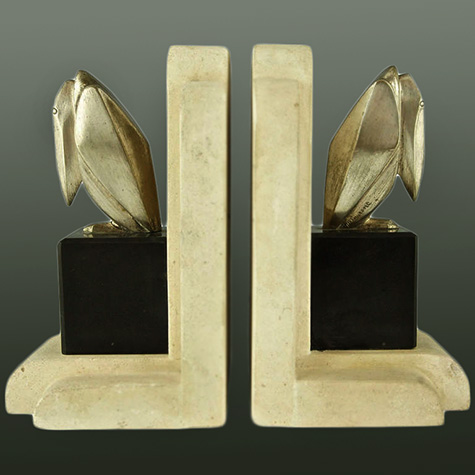 Cubist Art Deco pelican bookends – Georges L Laurent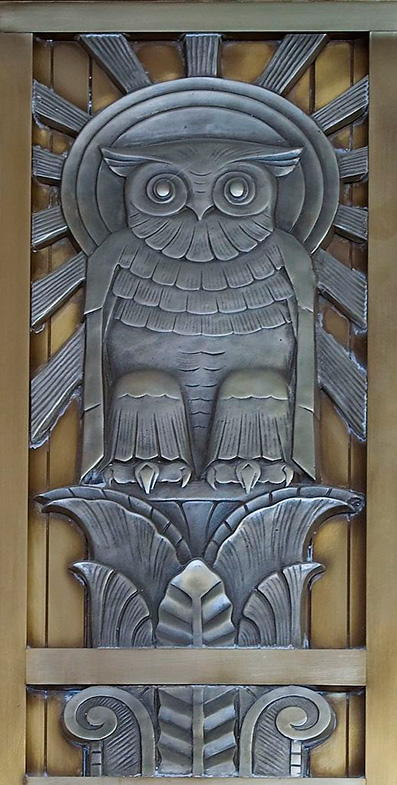 Art Deco owl, Library oF Congress, Washington – USA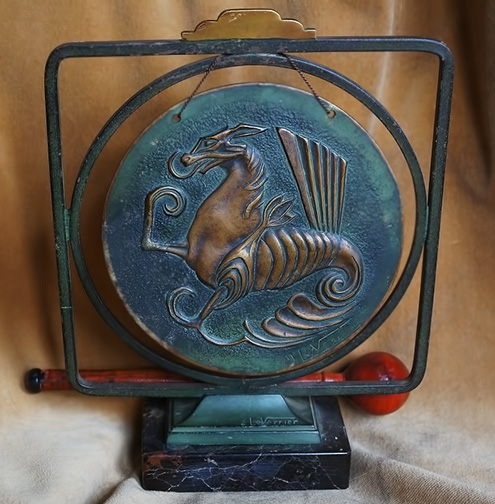 Dragon Dinner Gong – French Art Deco – Max le Ferrier
1930
1914 Art Deco Cat- Max Emanual & Louis Wain
 Hagenauer Bronze Greyhound figurine
French Art Deco Leaping Ibex by De Marco, made by Max Le Ferrie
1930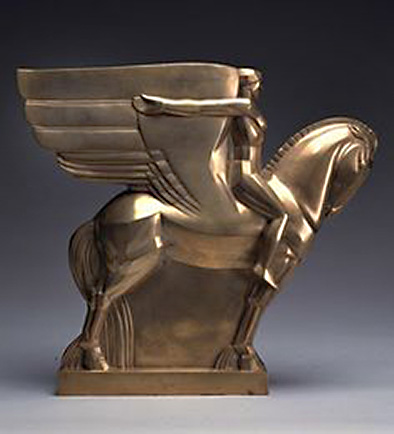 Winged Horse – art deco by John Storrs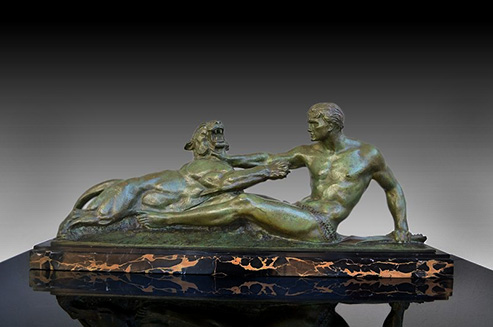 Bronze Hercules and the panther  – Jean Magrou
Hippocampus and Dolphins Art Deco fountain
Kansas City, Missouri
1937
French Art Deco Kangaroo paper weight
Pair of Seagulls – French Art Deco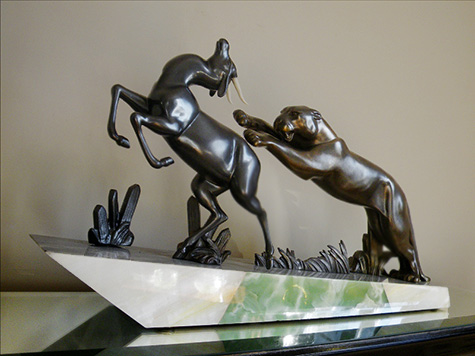 Panther and Antelope sculpture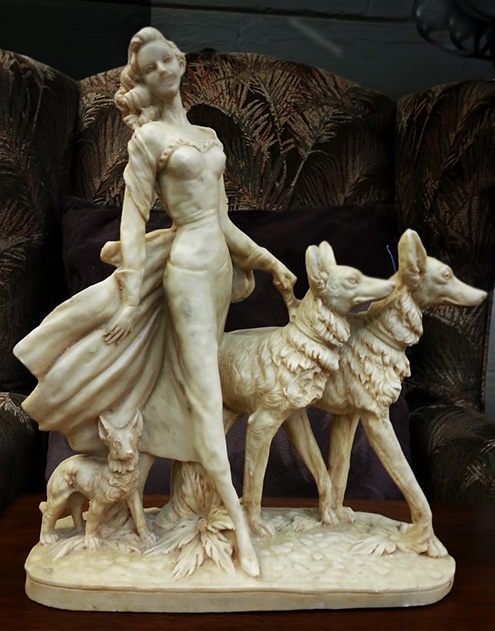 Girl Walking Dogs – A.Santini
French Art Deco Elephant Pair Clock
artdecoceramicglasslight.com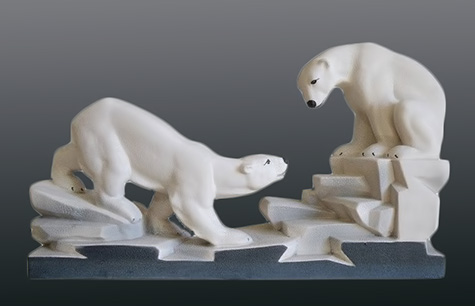 A pair of Art Deco Polar Bears – Lemanseau
Phoenix ovoid vase – Frederick Rhead for Wardle
Black Cat Art Deco Vase by Keralouve – La Louvière, Belgium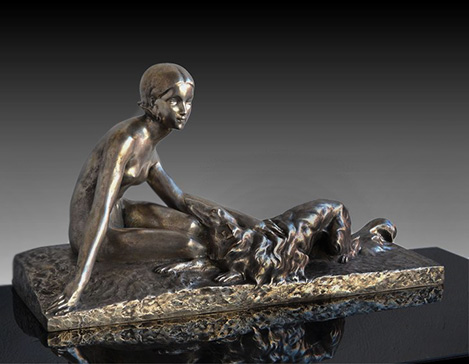 Lady with Borzoi – French sculptor George Coste
( 1930.fr )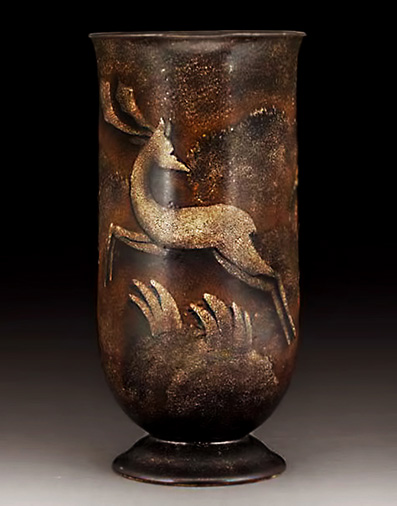 Charles Catteau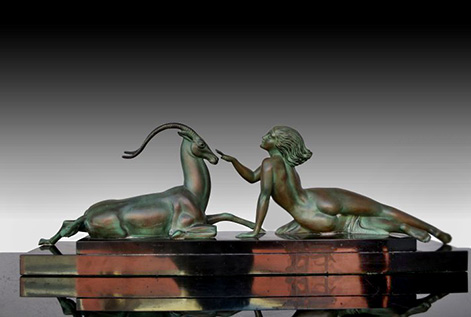 Reclining Lady and Gazelle – Fayrel ( Pierre Le Faguays pseudonym )
France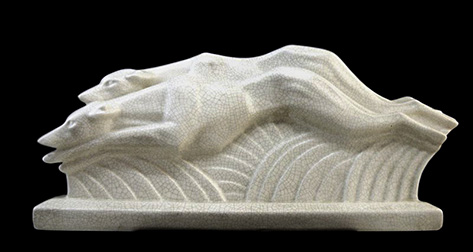 Pair of running greyhounds – F.Siegl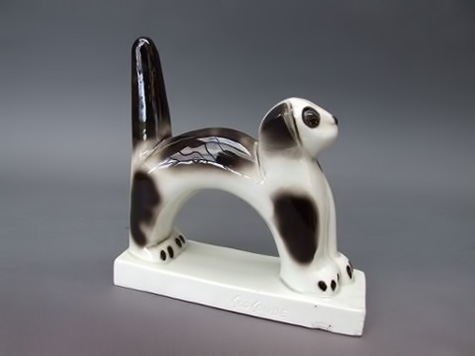 Black and White dog  – Geo Conde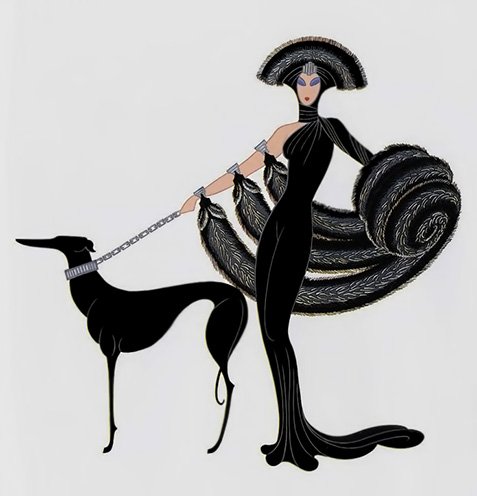 Art Deco Illustration by Romain de TirtoffAt ( Etre ) – At The Theater, Symphony in Black
Glided art deco fan tail sculpture – Lakarmé by Jan and Joël Martel
1925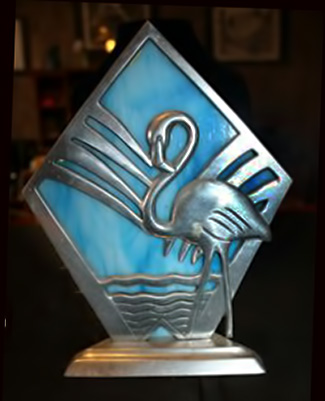 Flamingo TV lamp
Art Deco clock with 2 hounds – Toozoo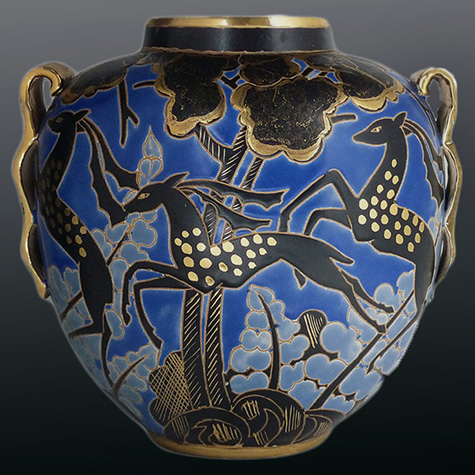 Charles Catteau and Raymond Chevallier Art Deco gazelle vase
c. 1935
Pair of Squirrel bookends – Nagel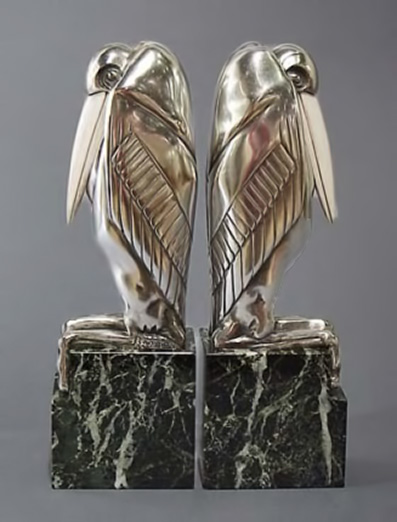 Art Deco style Stork Bookends by French sculptor Marcel Bouraine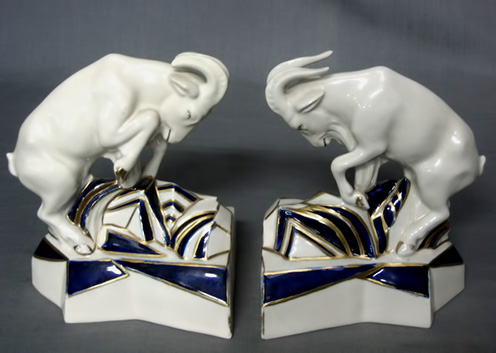 Butting Rams Art Deco Royal Dux bookends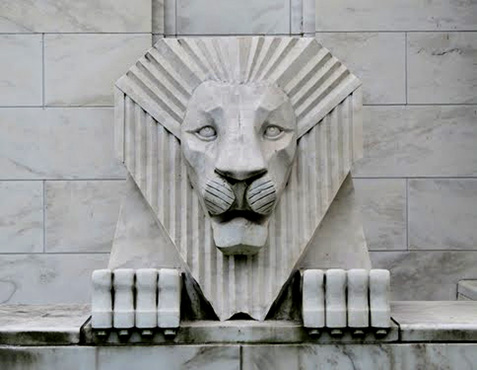 Art Deco at Grand Rapids – Stone lion by Buck Cash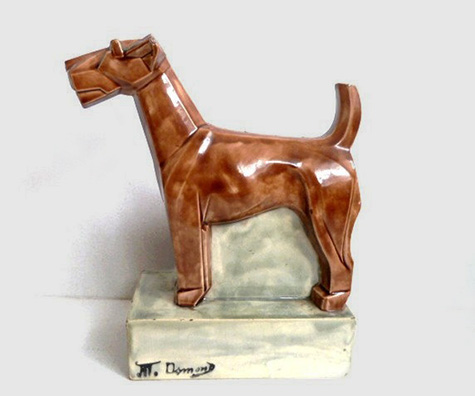 Art Deco Dog Figurine – Maurice Osmond
 Cab Art Vintage – etsy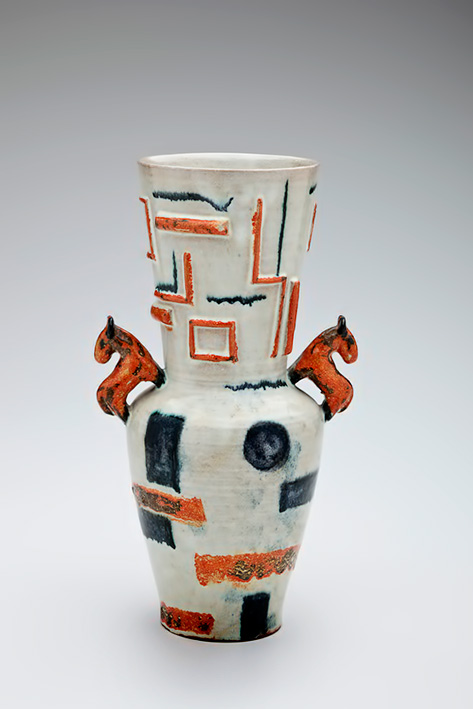 Kitty Rix Art Deco vase for Wiener Werkstatte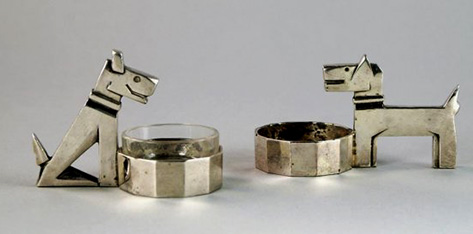 Christophle Gallia
Greek civilization, Naxian winged sphinx
Delphi Archaeological Museum
Getty Images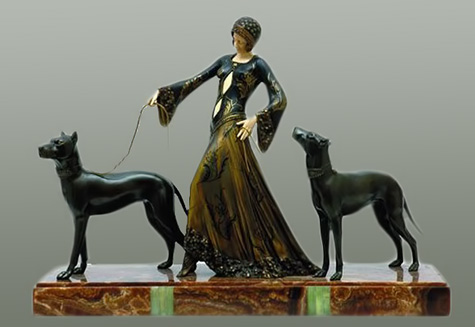 'The Guardians'  —  Georges Gori
1930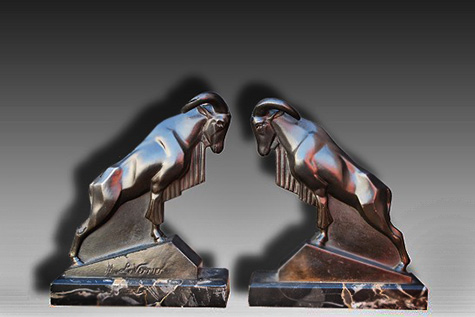 Ibex book ends by Max LeVerrier.
1930.fr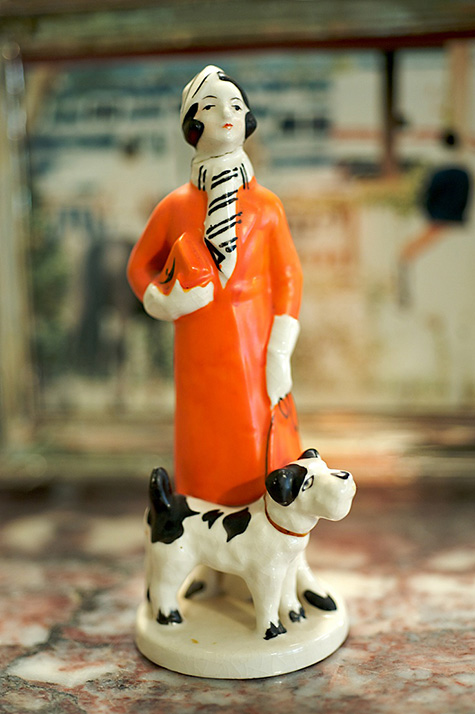 Lady with dog figurine
photo by  Carol Dronsfield
matchbookmag.com
Art Deco seramic vase – Charles Catteau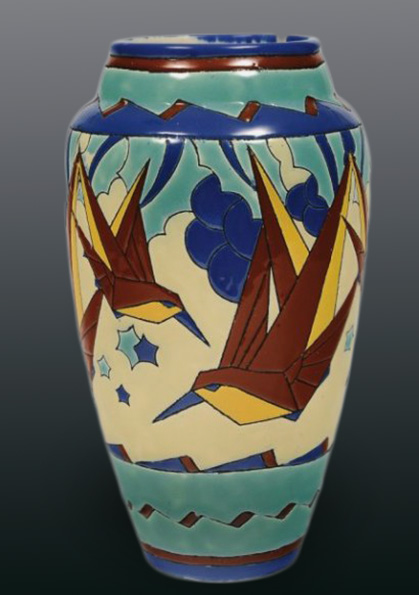 Charles Catteau, Art Deco flying bird vase
Art Deco mantle clock with 3 panthers – De Coux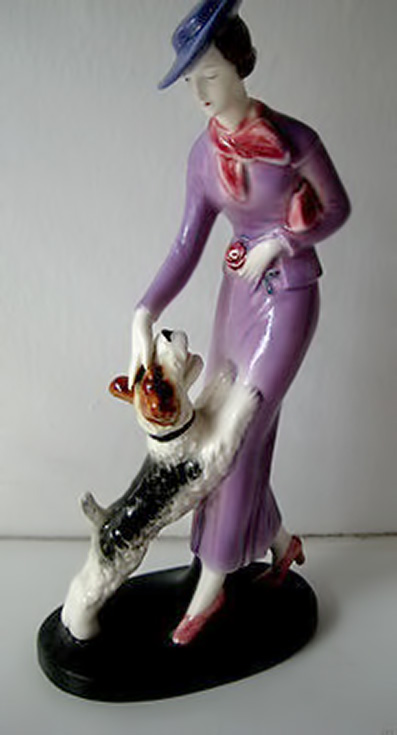 German Art Deco  figurine – William Goebel
1935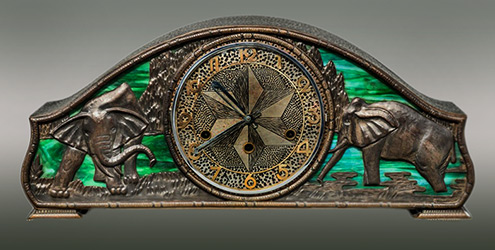 French Art deco Mantle clock with elephants
Mossgreen Auctions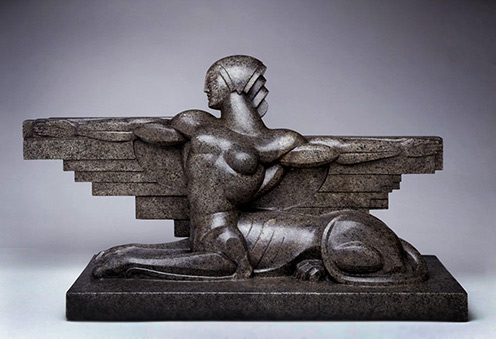 Boris Lovet Lorski – Art Deco sphinx sculpture
–