Professor Masafumi – Ikenobo Isivata school
Floral arrangement by Junko Toshima — Flickr – AndyAtzert
Between the spaces – the Tao of Ikebana
‭When it comes to Ikebana, I prefer the simpler styles like the early Kuge or Shoka that only employ up to three botanical elements mixed with a lot of space and minimalism. If I can feel the spaces breathing, I'm more content with what I see. This usually occurs with the more simple arrangements. Ikebana is a meditative genre and the spaces are where the yin and yang merge, to create a balance. Just like in meditation, the space between the inhaling and exhaling breaths is a focal point to connect with inner harmony.
The Zen artists approached their sumi-e brushwork art by first contemplating the inherent nature of the aesthetic object and understanding its inner qualities before executing any brush strokes. Ideally its eternal nature could be expressed with purity, spontaneity and an economy of strokes. Similarly, most ikebana arrangements aspire to presenting the design elements with a sublime simplicity and harmony.
Flickriver–Otomodachi Ikebana
‭Some skillful ikebanists can create busy pieces with less spaces that still maintain balance and graceful expression, but this is more challenging, because extra importance is loaded onto the overall form and composition to realize any transcendental qualities. It's worth keeping in mind that a lot of movement in a floral design can build an underlying stillness that exists by virtue of counterpoint.
‭Flowers seem to respond to tasteful arrangements and have their beauty enhanced in the process. The choice of the display vessel is of importance and can influence the direction of the design. A heavier, more horizontally inclined vessel of warmer colours will be more yang in nature. A grounded yang vessel will allow a greater yin expansiveness of the flowers and design. If the vessel is overwhelmed by too many vertical (yin) flowers, the top heavy design leads to loss of harmony. Horizontal lines and curvature and even diagonal lines within the design, help to ground a piece.
In the philosophy of Ikebana it was emphasized that the cultivation of a transcendent feeling while creating ikebana would be absorbed by the flowers and design and later reflected through the art. The Taoists alluded to this with the statement 'Keep the fire beneath the cauldron'. What this meant was to avoid being too hyper cerebral when creating a piece. Cultivate awareness from your tan tien (navel), which translates as "elixir field", rather then from the mid brain. Grounded, relaxed awareness can be attained more easily with this practice, which allows spaces in your mind to manifest, that give more room for inspiration to surface and in some instances create beyond the limitations of coherent logic. ‬Even in the planning stages, if a sketch is made, this was also encouraged.
I have assembled a diverse assortment of pieces that represent the ikebana aesthetic and some vessels that would be a natural fit for the refined ikebana arts.
Rikka Shimputai –  Professor Masafumi, Ikenobo Ishiwata
The Rikka form originated from the Ikebano school of flower arranging in the 15th century
Toshiro Kawase
Green glaze modernist ceramic vase
Vase by Catherine White – Omen AZen Calendar 2013
Photo – Warren Frederick
Elegant Ikebana
julia-kepeslapkuldo.bloglap.hu
Estelle Martin ceramic vessel
Ikebana display at Professor Keiko Takano workshop
Early Bottle Form – Joanna Constantinidis
1970
Ikebana cherry blossom
Matsudo Sato
Keiko Takano ikebana
2015
'Kokedama' — Japanese moss ball
Freestyle Ikebana (Jiyuka) by Nadezhda Kuznetsova
'Infinite' ikebana
ecoledupaysage.com
Isamu Noguchi 's 'Lonely Tower' – Shigaraki stoneware with thin ash glaze made in 1952 – with ikebana by Teshigahara Sofu
Display from Pat's Ikebana
Keiko Takano
Ruth Duckworth
Elena Dendova – bold contemporary ikebana
Ikebana ring vase – SookjaeArt-etsy
Stig Lindberg; Glazed Stoneware Vase for Gustavsberg
1960s
Ikebana Jiyuka
Toshiro Kawase simple ikebana
Ikebana Rikka Shimputai – Charlene Ho
Ashraf Hanna contemporary carved vessel
Shoka Shimputai ikebana
Catherine White – winter solstice 2014
Ikebana arrangment –  Ekaterina Minina
Yasuhisa Kohyama ceramic vase
Yoko Komae ceramic bottle
Catherine White – summer solstice 2014
Catherine White creates collages combining hand-drawn images, seasonal garden plants, and other materials, as a method for interpreting nature. These are assembled and captured on a flat screen scanner.
Tania Rollond
Shoka Shofutai by Tatyana Lohova – 2015
Toshiro Kawase
Shoka Shimputai by Ekaterina Minina
Jiyuka ikebana
Steel grass, Allium purple rain, Azalée —Thai Mai Van
Ikebana arrangement by jajasavage on Flickr
Floral Japonesa  –  Celso Yamachita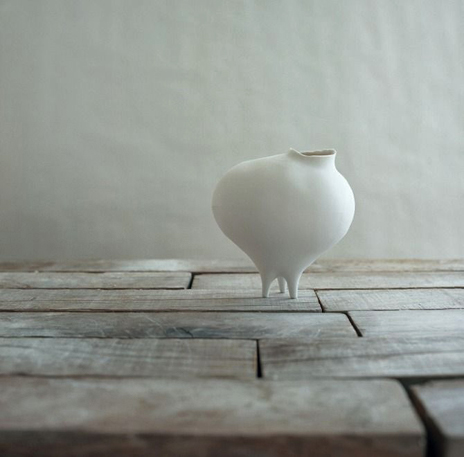 Atsum Izumi tri footed contemporary ceramic vessel
Becky's ikebana art arrangement
hoto2-Flickr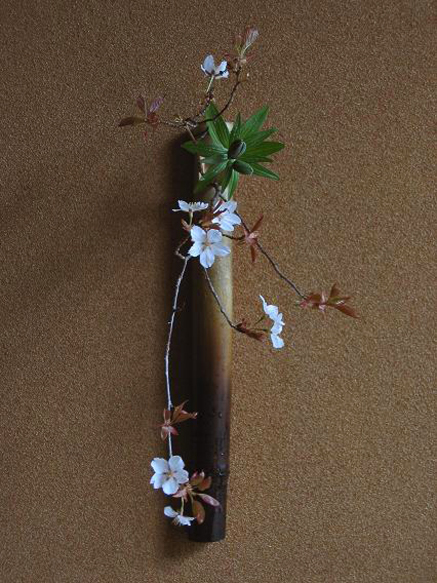 Black lily and wild cherry tree flowers ikebana – Toshiro Kawase
Catherine White
Ishii Naoto ikebana
5th century Jomon Ware pot with ikebana display
Ikebana arrangement – Carolyn Lewis, Pinterest
Summer solstice 2015 – Catherine White
Rikka Shimputai with professor Ikenobo Ishiwata Masafumi.
Ikebana exhibition of the Ikenobo school, Kyoto
photo – Stephanie Giraud
'Haiku' – Cynthia Decker
Persimmon tree bonsai
Atshushi ikebana
Odette Nguyen
Ikebana by Jeroen Vermaas
jeroenvermaas Flickr
Ikebana @ Sogetsu di Pasqua
Contemporary ikebana – Master Baiko
Two Maiko (Apprentice Geisha) seated next to a bamboo vase with a Chrysanthemum Ikebana arrangement
nordic-lotus.blogspot.com
Zhang Zhengyu
Toshiro Kawase
'Tulip with Anthurium' – Horst P. Horst
Oyster Bay NY 1989
Ikebana flower art by Mario Hirama
Sogetsu Ikebana
Japanese Wooden Karaki Flower vase stand
Bonsai – Colonel Lao Tsu
–