Presence by Steinunn Thorarinsdottir
Bondi Beach SxS
Lao Tsu of the Soft and Hard Principles, – Tian Shixin,
This statue has stirred up some controversy in China due to Lao Tsu poking his tongue out.
Suzhou, Jiangsu province
Updated  23/May/2014
 Peggy Guggenheim Museum terrace, Venice
'Eqilibre' – Jacques Basler
'Chaos and Order' – Barbara Licha
Flickr-Woosang
Breogan and the Tower of Hercules – Corunna Spain
'Falling Man' by Ken Hutchinson
Bondi Beach, Sydney
SXS
'Windswept' by Samuel Chamberlain
Bondi
Toni Schaller  'beach house'
Sculpture by the Sea, Aarhus, Denmark,2013
Kuan Yin of the South Sea of Sanya
Ásmundur Sveinsson – Rescue from Distress
Pasiphae Statue on the beach of Vilanova by Oscar Estruga
' bird with red beak '  –  Jacques Basler
nufnuf-art.ch
The Step – Anja van der Veer – outdoor sea sculpture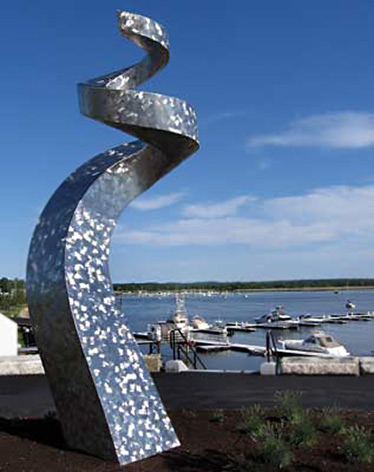 Massachusetts artist Dale Rogers stainless steel abstract sculpture called G-Swirl
( Newburyport )
Mermaid statue "Sirena Magdalena" in Santander Spain.
Keizo Ushio 'Twist Hearts' _ 2014
Photo C Yee
Contemporary mermaid statue on Sugarloaf Mountain, Rio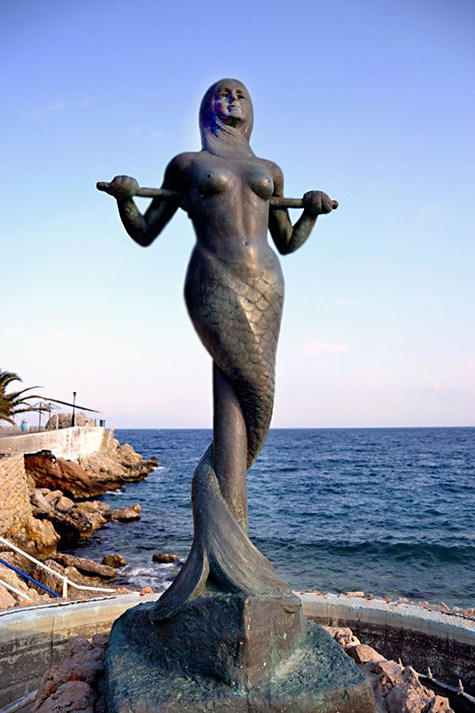 Astros Beach Mermaid Statue,Greece
 'Splash' by Tomas Misura ,
Sculpture By The Sea, Bondi 2010
Stautes from Greek mythology – Triton, the merman looks longingly at Nereid, a sea nymph.
by Carlos Espino
Coastal statue at the Picasso Home and Museum, in Antibes, Provence Alpes Côte d'Azur, France
'The Dancer' par — Victor Salmone
Sculpture by British artist Antony Gormley
'Bailarines de Vallarta (Vallarta Dancers)' by Jim Demetro
Puerto Vallarta Malecon – Vi Warkentin travel photography
 Sea sculptures at Puerto Vallarta boardwalk – by Alejandro Colunga
'Orbital Salutations' – Brian Anders Chessmar
Santa Barbara, CA
Sculpture by Anne De Harlez -UnaCasen De Bestios Denmark
Photo – Clyde Lee
Dreambeach ©-Hannah Lemholt Photography
'Weeping Weeds' by Jennifer Orchard.
Photo Charles Brewer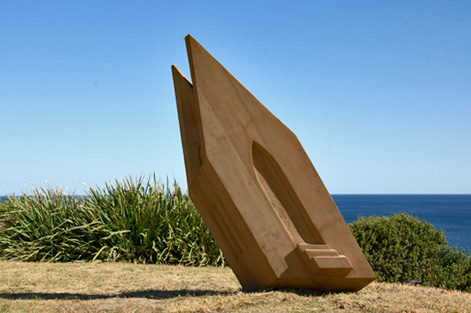 'Sacred Space' – Dale Miles
photo Clyde Yee
'A Tale of Romance' – Kathy Holowko
Sculpture by the Sea 2013
photo – Clyde Yee
Eiji Hayakawa, Rooster sculpture
Sculpture by the Sea, Cottesloe 2013
Phot0 Jarred Seng
Peter Adams, 'Spiral Log' – Sculpture by the Sea, Tasman Peninsula 1998.
Photo Clyde Yee
'Idol for a Bull Market' by Daniel Clemmett..
Photo  Charles Brewer
Sculpture by the sea-2010
Fishermen casting their net sculpture
Petrozavodsk, Republic of Karelia, Russia
'The Milleniums' by Mathis Lídice with warrior Charlemagne (Charles the Great)
Puerto Vallarta beach
Photo Vi Warkentin
'Ship of Fools' by Deborah Halpern
Modern sculpture in virtual world
Jurmala beach turtle sculpture
Baltic Sea
…
–