Remembrance and Redemption Angel sculpture – Jaimy
Rieke van der Stoep
Rooftop terrace garden- ceramic bust and potted hypericum.
( Allan Jenkins – The Guardian )
Luxembourg Gardens, Medici Fountain
Ceramic garden sculpture by Alan Foxley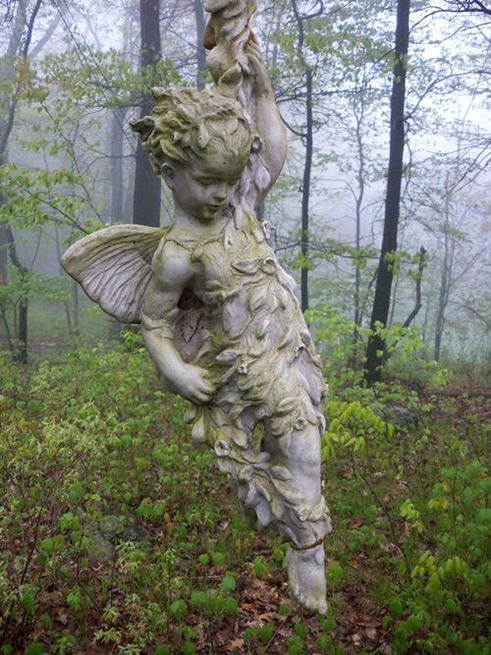 Forest Cherub
Clement Massier Glazed Redware
Robert Bowers- 'eternal '
( artparks.co.uk )
A Provence garden by landscape designer Dominique Lafourcade
Photo by François Halard.
( ..lovely symmetry )
The Lost Gardens of Heligan, Cornwell –  UK
Ken Mihara — Vessel
keramik Hahn Henne
Earlton Gardens
Staverden Castle Peacock  Urn Garden Statue
Garden arch
Photo – Clive Nichols
Jenny Mendes Buddha Photo
Jordan and Israel – James Conn
Jazz trumpet player  statue in Nice, France
Niki de Sain
Pendleton Castles Sculpture
Western New York
Reflexology path leading to the bamboo grove in Singapore Botanic Gardens
( yes please, I want one in my back garden )
Large garden pot
An Architect's Garden, in Pottersville, NJ
Interior design by Carolyn Kotowski
Sophie Mounton Perrat
Burley Clay Summer Cardinal Bird Bath Set
Roman goddess Fides
( Architectural Heritage )
 minimalist design  – Contextual gardens
Italian Bitossi vase
Three pots
photo istafa111
Large twin angels garden pot
Koi garden pond
Paverpol statue – Coast Collective Gallery
Updated 9/7/2014
Robert Wick Sculpture in Monet Pond near the gazebo at the Denver Botanical Gardens
Garden Wall Mid-century Californian modernism – Joshua Tree
Roman Goddess Flora Garden Statue

Flora is the Roman Goddess of flowering plants, especially those that bear fruit. Spring, is Her season, and She has elements of a Love-Goddess, with its attendant attributes of fertility, sex, and blossoming.
Garden sculpture
Alfresco Home large Madonna garden statue
Scottish terrier dog sculpture
Spring blossom in Japan – Master Masuda
Hanneke van den Bergh modernist garden sculptures, Netherlands
Spiral Garden
Carex garden design
Modernist garden sculptures ' auroras ' by Jo Jones
Garden Bird House – Cold Comfort Pottery
Fish garden sculptures – The ferns appear to be  aquatic plants with the fish swimming through.
Ilaria Bronze Sculpture  by Angelo Basso
1995
Potted lemon trees—Villa Medici di Castello, Tuscany, Italy
o
Vintage Fat Lava Planter-–-1960s-–-Ceramano Kosmos
Italian pottery shop
Upper terrace of the garden of La Louve,  Bonnieux, France
ladolcevitacalifornia.com
 Confucius Statue at the Yushima Seido
Campania Sabine – Tall Ceramic Planters
Female sculpture – Hornby Island
photo by lorayne, Flickr
Phoenix Sculpture Garden, Mt. Glorius, QLD
Australia, 2010
Mosaic tiled garden pot – Laurie Glynn
Pots With Personality – Meyer Lavigne
Moon gate, McHale Landscape Design
A Moon gate, or pinyin in Chinese, is a circular entrance in a garden wall that is a traditional architectural element in Chinese gardens.
Totem Sculpture – Maleny botanical gardens, Queensland, AUS
Margit Hohenberger
Reclining sculpture being watered
Chelsea Flower Show, UK
Compact Japanese garden with Shoji Screens
Garden Mentors
Courtyard Japanese garden
Angelien Landscape
Green succulents in terracotta Amphora
Photo by—chpaola on Flickr
Riverstone planters
Horchow
 Head planter
Hand painted Mexican pots of chillies
Viola, head planter, Buela.
Italian terra cotta pot
deborahsilver.com/blog
Chanticleer garden
Acer palmatum 'Fireglow'
blissgardendesign.wordpress.com
French garden designed by English garden designer Gertrude Jekyll and architect Edwin Lutyens
 early 20th century
 Hedge alcove
John Glover Photography
Clay garden pot in South African garden, designed by Jan Blok
Late Parthian Glazed Ceramic Urn
Anavian Gallery
…
–