Raku vase M.Wein
Namikawa Yasuyuki ,Kyoto (1845-1927). Meiji period. One of the most famous cloisonné artists in Japan.
Pete Scherzer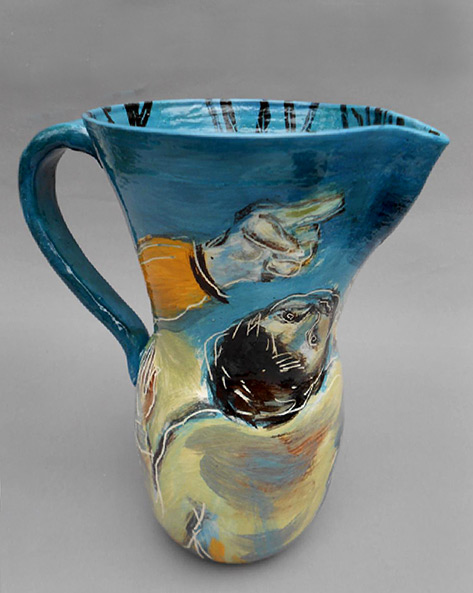 Hand-painted earthenware jug – Jitka Palmer
Bevere Art Gallery
Bert's bucket list – Michael Leunig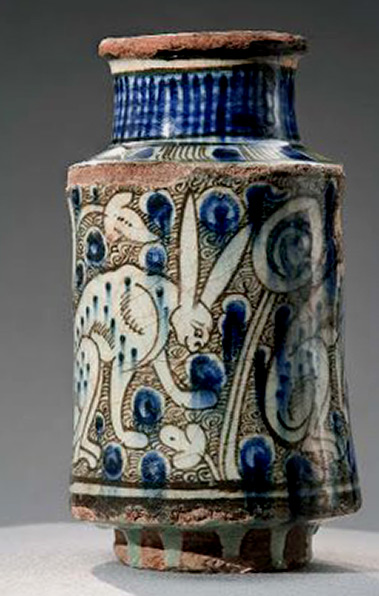 Underglaze Painted Albarello  – Syria 14th century
Mexican Folk Decorated jug
Richard McDonald – Elena-III
Sisters – Inge King
1957
Chen Stormtout – the drunken brewmaster – Alberto Carrera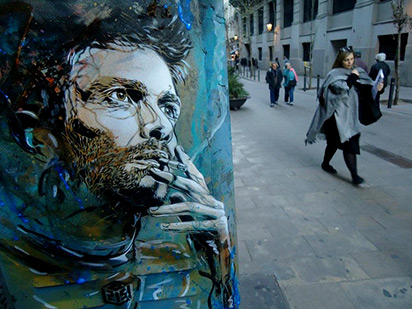 Paris street Art by Christian Guémy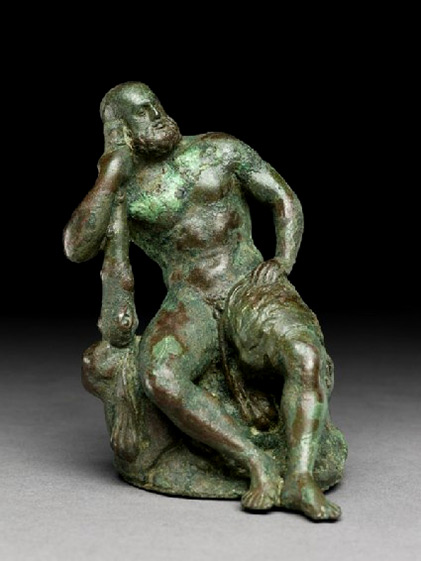 Bronze figure of the hero Heracules, reclining with his club. 100BC – 100 AD
Ashmolean Museum, University of Oxford
Jubilation Retro Vase
Robin B Gallery
French enamelled earthenware pitcher signed HG
( orangeceramique)
Poole Pottery
Carol Long – bird on bubble gum ball tree
Céramiques (association Elément-Terre)
Angkor Wat ,- Giant Faces
Barcelona,Fundació – Joan Miro
Dancers from a samba school on a float representing African slaves during the first night of carnival parade in the giant Sambadrome in Rio de Janeiro
Campo de Fiori and Giordano
Anna Flemming  – Pig Tower
Public Art at Scheveningen, Netherlands
Remnants of the Past Antique Show  held in San Louis Obispo, California, at the base of the Madonna Mountain.
Welcome to our back room. Here I share the secret stories of antiques to enhance your collectors' love of the decorative arts. I hope to inspire you to collect what you love, create a stylish, elegant home, and boost your antique purchasing savvy .
Paris – Rue Bonaparte
(  Massimo Ferracini – flickr )
Matsui Kôsei ceramic bowl
( Joan B Mirviss )
Art Nouveau in Latvia
Little Friends by Coco et Pompon
French illustrator Godeleine de Rosamel and designer Natasha Barrault started Coco et Pompon as an outlet for their creativity and are currently located in LA, California.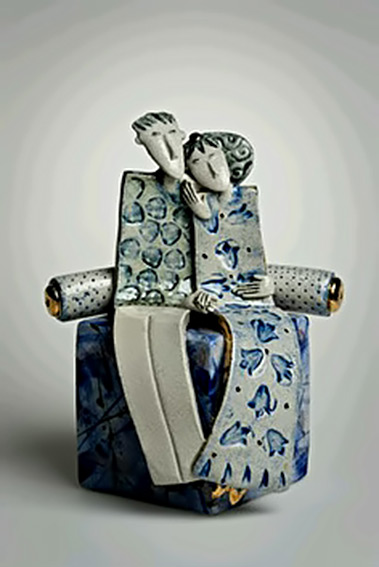 Helen Martino like to go out on a whim when she creates her quaint couple figurines.
Ikebana Gum Nut Orange Flowers
Marc Jenesel
Raku pottery lined with copper leaf (3 slots)
Bothy Vineyard – Cevre Mehmut
Peachy Plumage Bird – Phizzychick
Etsy
Nikko`s Toshogu Shrine – photo, MIchael Smith
Calla Lilies Vase Pearlish Grey by Anna
(  Oregon4ever – etsy )
Dragon Rock
Jenni Horne
jennihorne.blogspot.com
Sculpted cats made using cardboard tubes and painted with acrylic paints.
gullnas.blogspot.com.es/
Anthony Stellaccio
…
–