Art Deco jardinière Michelaud Limoges 1926
When I travel to different cities I usually prefer to wander around without much planning ahead or bothering with maps. It's amazing what you can stumble upon when you allow your intuition to lead you. One of the best live music concerts I ever saw was a free performance of Indian classical music, discovered by chance while roaming around Madras. I also encountered several brilliant antique street markets in Paris by chance. I was continually astounded by the quality and diversity of the art and ceramics that were presented. The Paris flea markets originated in the 18th-century when chiffoniers or rag-and-bone men resold goods and clothing found in aristocrats' rubbish bins, setting up just outside the gates of Paris to avoid fees and taxes incurred within city walls. Consequently, the main flea markets sit on the rim of the city close to the Boulevard Peripherique (ring road).
 Saint Quen Flea Market – Paris
A street market I didn't discover by chance but hold in high regard and recommend is the Porte de Vanves in the south of Paris. This 300 stall market is accessible using the Metro Line 13 and is open from 7am to around 1.30pm. It caters for both amateur and professional sellers and is only open on weekends. This busy street market has anything from Art Deco pieces, Retro kitchen wares,vintage jewellery, antique pottery to Art Nouveau ceramics. Most vendors take cash only, so if you intend to splurge on some antiques, be wary of pickpockets and be prepared to bargain (dealers generally drop their prices by 15 – 20 % ). Nowadays I make the occasional foray to the markets but usually wander the online antique markets which is also a journey of intuitive desicions and below are some pieces I came across for French antique pottery.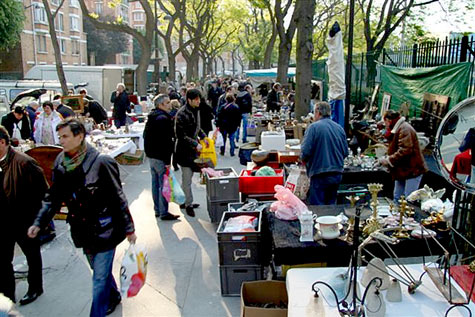 Porte de Vanves street market
Vanves Market stall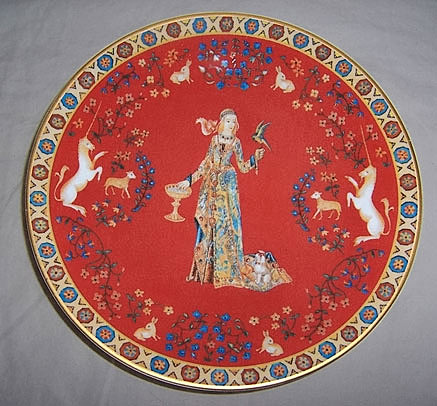 Lady and the Unicorn Plate – Philippe Deshoulieres
Handpainted porcelian cake box
Limoges – France
French Art Deco twin handled vase
Paris Marche aux Puces
Quimper French Faience  13 inch tall
Pierirefonds six sided urn vase
Antique Sarreguemines French plate
Longwy salt and pepper shakers
Confit pot with a mustard glaze and unglazed 'Terre cuite'
Meynes France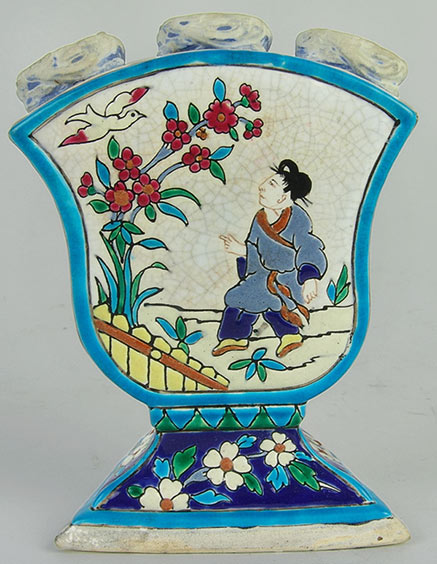 French Chinoiserie Vase
Old Sarreguemines French Majolica Fruit Tall Cake Stand
French Art pottery floral decorative vase   c.1890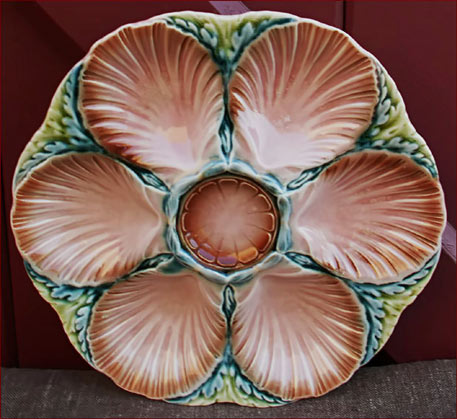 French Majolica oyster plate
Aladin porcelain figurine
French Antique Majolica Water fountain and Jardiniere
Art Deco Vessel
Antique French Barbotine Art – seaside landscape ceramic tile.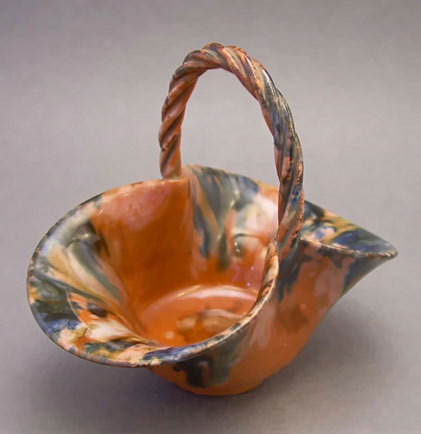 French 19th century drip glaze basket.
Turqoise Longwy bowl
Mustache cup & saucer of Madame De Récamier 1800's Scandalous Story
Pastis & Co French pottery bowl and plate
 Montigny sur Loing DX Pottery Poppy Charger handpainted by Charles Virion
French Art Deco Pâte-de-Verre Vase by Argy-Rousseau
( macklowe gallery )
Marche aux Puces de la Porte de Vanves
Art Deco vase – Alpho
French Faience vase – Henri Gandai
Mougin Nancy French Art Nouveau vase
Vintage long necked mustard cloisonne vase with traditional orchid motif.
Large Antique Drip Glaze Art Pottery Floor Vase Signed C F France
Art Deco majolica cup and saucer
–