More whimsical pottery, a few sculptures too :
As this is the latest instalment of pottery whimsical, the only thing being revealed here is more ceramic oddities, a few quirky sculptures and other amusing art pieces. The usual guidelines apply … from the sublime to the enthralling, from frivolous to sobering, ponderous to far reaching, ordinary to excellent, wacky to bemusing, ancient to now and maybe into the future and anything in between and before and after.
…
'Life without whimsy is like a joke without a punchline' …Oscar Weld
…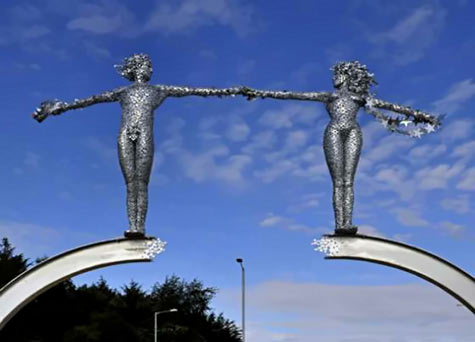 The Bridge – Andy Scott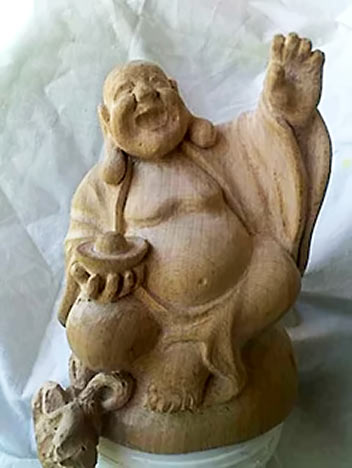 Smiling Buddha – Arsen Alaverdyan
'The Traveller' – Neal French – UK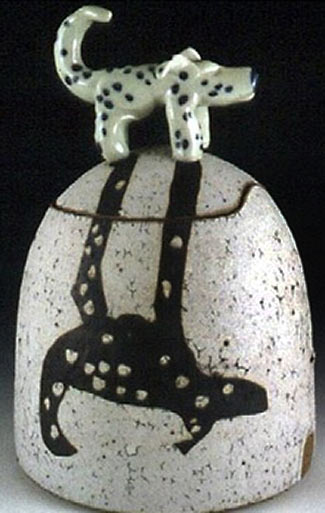 Shadow Dog pot  – Rimas VisGirda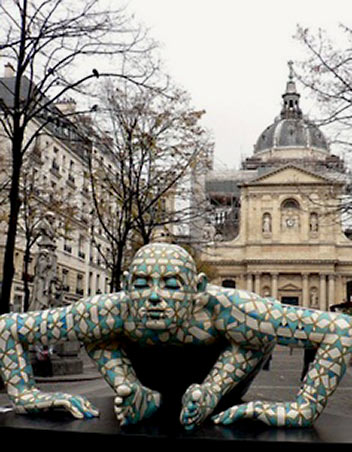 Mosaic Street sculpture – Place de la Sorbonne – Paris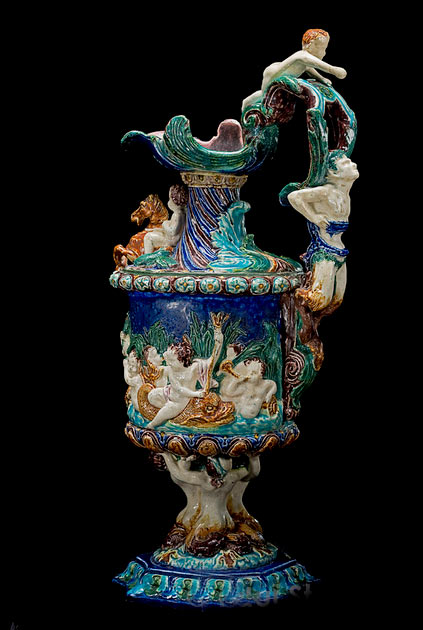 Rococo Style Figurine Pitcher – Skinner Auctions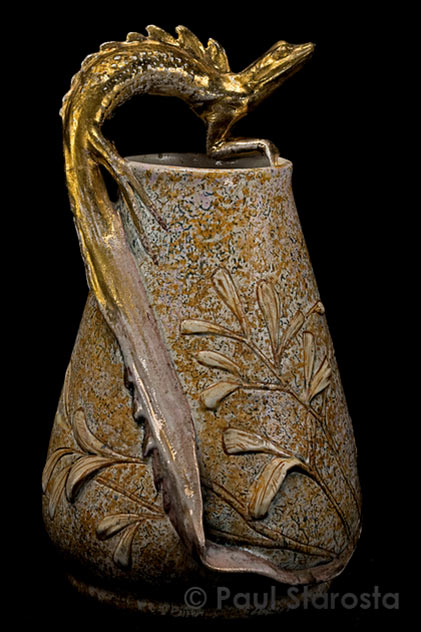 Amphora Vase
Photo – Paul Starosta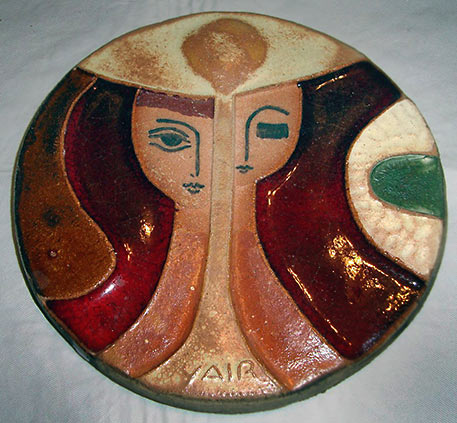 Mid-Century Modern charger – YAIR,  Israel
 Mosaic mannequin –  Bay Area artist Laurel Skye.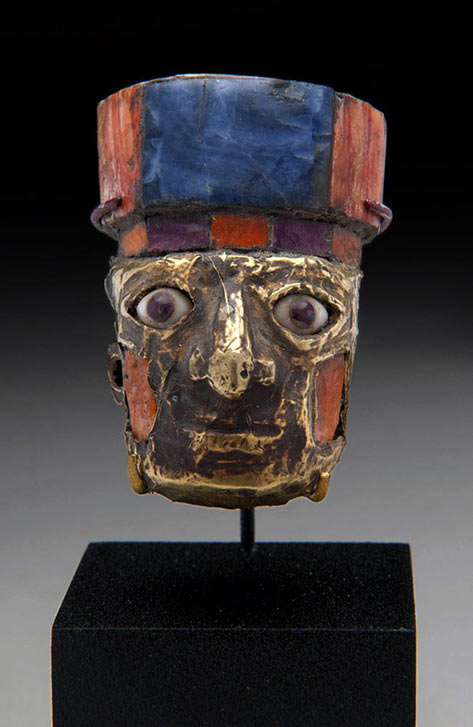 A Nazca Huari Golden Miniature Head
Zsuzsa Monostory
Tea set by Hernich Wang
Kneeling bull holding a spouted vessel. Proto-Elamite; ca. 3100–2900 BCE, Southwestern Iran
Japanese Sumida Gawa Ryosai porcelain Bowl with Ban-ni sign – 19th century
Gustav Oppel for  Schwarzberg Werkstatten
Commedia Dell'arte Harlequin Art Deco Figurine
Greencat by Roman Khalilov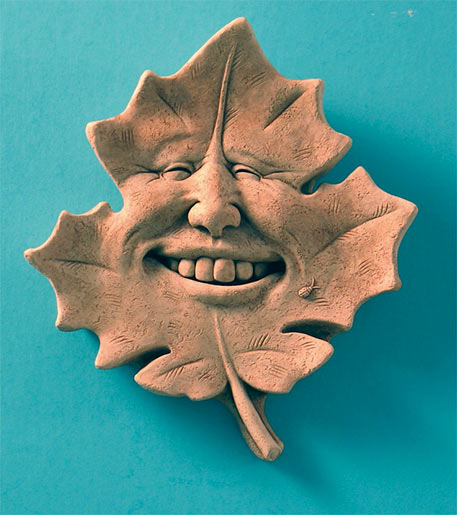 Forest Stump – Carruth Studio
Bizen vases filled with water to test for leakage
Di Conway
'The Botanist' by Kurt Weiser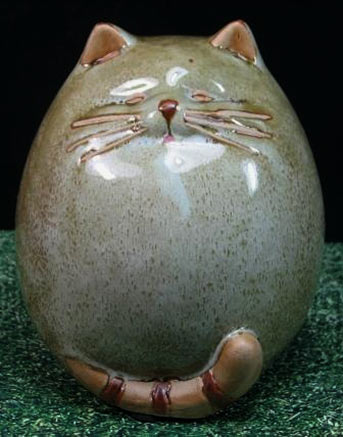 Ceramic fat cat
A French Art Nouveau vase designed by Ernest Bussière
'With Balls And Ring'  – Jerzy Jotka Kędziora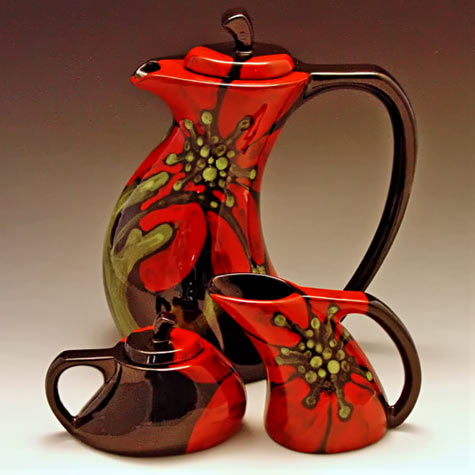 Bold Floral Tea Set – Red Poppy Funky Tea Pot, Cream & Sugar
Romy and clare  – etsy
Accolay Pottery roadside store circa 1966
Stoneware Vase  – Michael and Magdalena Frimkess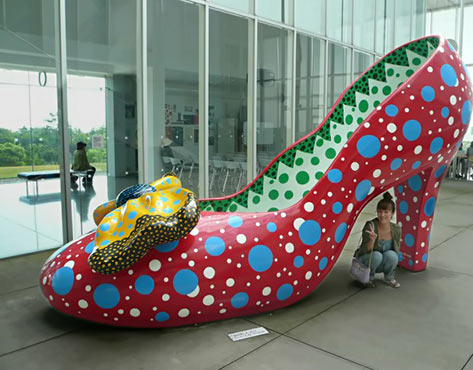 Ange 777
Aleluia Vase – c 1965  © CMP
(  http://ceramicamodernistaemportugal.blogspot.com.au/ )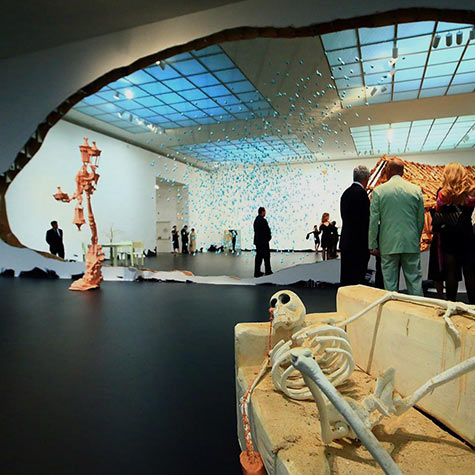 Urs Fischer's contemporary exhibition – Los Angeles MOCA  ( Museum of Contemporary Art )
Cat Birdfeeder
( https://www.charlestongardens.com )
Scott Ziegler
Lucinda Brown – Double Fragment  sculpture
'Mr B' – Gary Dinnen
Tony Cunha, © Beatrice Wood Center for the Arts  – Happy Valley Foundation
'The Clandestines' – Fred Yokel
Jacques Tati at the museum.
–