Royal Dux Art Deco Porcelain dancers
'Caesura #4'   Won Lee
 Dance rhythms of life       
The body is blessed with agility, dexterity and above all rhythm. Only humans have the ability to be engaged (entrained) in rhythmically coordinated movement to an advanced degree. The desire to dance is universal and cross cultural and has permeated all world societies. Ancient tribes used dancing rituals for many important occasions, ceremonies and healing and attained bonding through their creative expression of movement. By integrating storytelling into these public displays of dancing, their history was reinforced and sustained into future generations. Most ancient tribes had specific and important dances for various coming of age ceremonies, weddings and funerals. Dance was performed as a form of ritual to call the spirits of their ancestors in order to establish a line of communication with them. They believed that dancing helped them to feel their ancestral spirits and enable direct invocation for the blessings and approval they were seeking.
The process of performing in rhythmic sync for a celebration and the use of costume and body decoration helped to unify the collective tribal spirit The rhythms, chants, drumming, and dancing all combined to create an uplifting, spiritual state for everyone involved. Sometimes, this led to elevated states of ecstatic trance which has been witnessed with whirling dervishes from Turkey, Moroccan hadra dancing, Orisha priestesses from Nigeria & Brazil and Shaman healers from the Kalahari. In the Middle East they believed that their dancing rituals served to reintegrate and balance the main powers of the human body with the same energy that supports the divine creative energy.
Bronze dancing couple – Xu Fei Hong
According to Joseph Jordania, the development of the sense of rhythm was central for the achievement of the specific neurological state of the battle trance, crucial for the development of the effective defense system of early hominids.The elevated consciousness attained through their dance gave them more power and spirit to transcend fatigue and conquer their enemy. Some of its many manifestations through the ages has been the rhythmic war cry, rhythmic drumming by shamans, rhythmic tribal dancing before a battle, rhythmic drilling of the soldiers and even contemporary professional combat forces listening to the rhythmic rock music all using the ability of rhythm to unite human individuals into a shared collective force.
It was not uncommon for ancient tribal dancing to imitate the movements of their totem animals and birds, while wearing furs and feathers from these creatures. As birds and animals had characteristic movements, especially with their mating rituals, they had a wealth of material to draw upon. Prehistoric hunters performed dancing to honor their prey before killing them to receive maximum advantage from the flesh.
Rosenthal Dancer, 1923
In some of the more esoteric dance performances, complex rituals are integrated into the dancing as evidenced in the use of distinctive hand movements and vivd facial expressions in the South Indian Bharatnatyam. Complete mythological epic tales are enacted, highlighted by the percussive stamping of feet in sync to the Tabla and Mridang drumming rhythm patterns. Lord Nataraja, one of the Hindu gods, is considered to be the master of this dance form. The Moroccan Gnawa music and accompanying dance also has detailed structure. ( see below)
The natural balance and grace of a dancer combined with the accompanying spirit, joy and emotion, provides a rich tapestry of subject matter for a visual artist. The capturing of dance performance is covered here with a focus on three artistic mediums – sculpture, photography and paintings.
Pearl Primus  – photo by Gjon Mili
"I dance not to entertain but to help people better understand each other. Because through dance I have experienced the wordless joy of freedom, I seek it more fully now for my people and for all people everywhere".  – Pearl Primus
Mid Century tribal dancer vessel – Marc Bellaire
Boeotian Terracotta statue of a dancer
Constructivist Art Deco 'Dancer'  by Gerda Gerdago
Baluster vase with dancing carnival characters – Edouard Cazaux
Giovanni Ronzan belly dancer figurine, Torino, Italy
1940's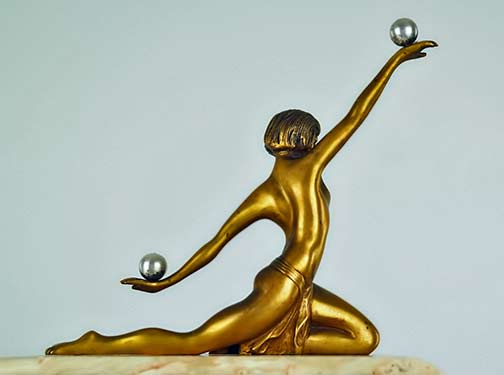 Josef Lorenzl Gold Art Deco dance figure
1930
Jitka Palmer
Michael Gustavson – 'Autumn Dancer'
Janos Torok Mid Century dancers vase for Zsolnay
'Afro Cuban Dancers' – Miguel Covarrubias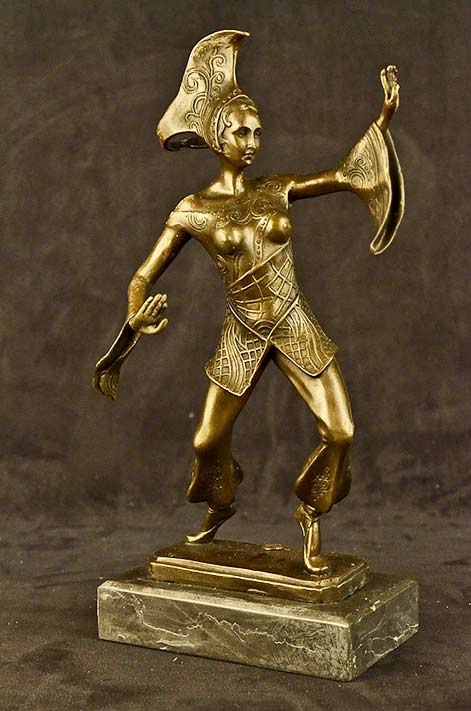 D.H.Chiparus Art Deco Dancer Bronze Sculpture Statue Figurine
'It Don't Mean a Thing (If It Ain't Got That Swing)' 1939
Meet Me At The Savoy! Photo Series
Dustin Yellin. New York City Ballet-Art Series.
February, 2015. (photo © Jaime Rojo)
Movie – 'A girl from Mexico', 2012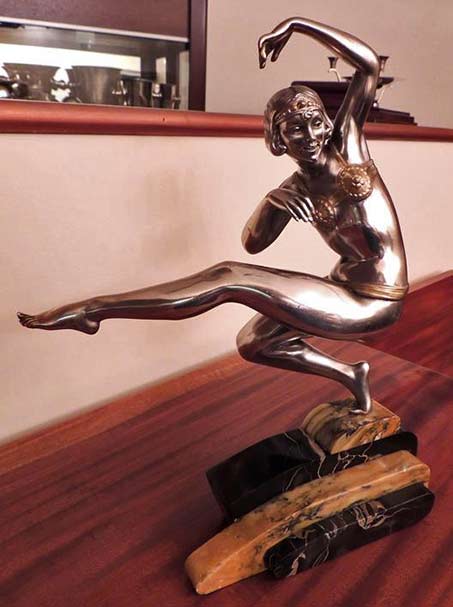 Harem Dancer Sculpture by Van de Voorde
Gustavo Pujalte, 'Esquina Tango'
Dance of Beauty – Parian – Gaylord Ho
Fascination Fine Art
Dominique Alonzo –  'Danseuse Egyptienne'
Edouard Cazaux
Guy Portelli – 'Small Tango'
Tongues (Holy Rollers) –  Archibald Motley – 1929
Chicago History Museum
Gnawa dance
The mluk are evoked by the seven musical patterns, seven melodic and rhythmic cells (Um) which are repeated and varied, set up the seven suites that form the repertoire of dance and music of the Gnawa ritual. During these seven suites are burned seven different incense and veils or shawls of seven different colors are used to cover the dancers. Each of the seven mluk is accompanied by many characters (mluk or Djins) recognized by the music and by the footsteps of the dance. These entities are treated like "presence" (Hadra) that the consciousness meets in the altered state of consciousness (Hal), are related with mental complexes, human characters or behaviors. Some of the most known spirits amongst the Gnawa group are: Lalla Mira, Lalla Aicha, and Sidi Mimoun are usually related to places like rivers or seas.
Copyright 1998-to current date by Gilded Serpent, LLC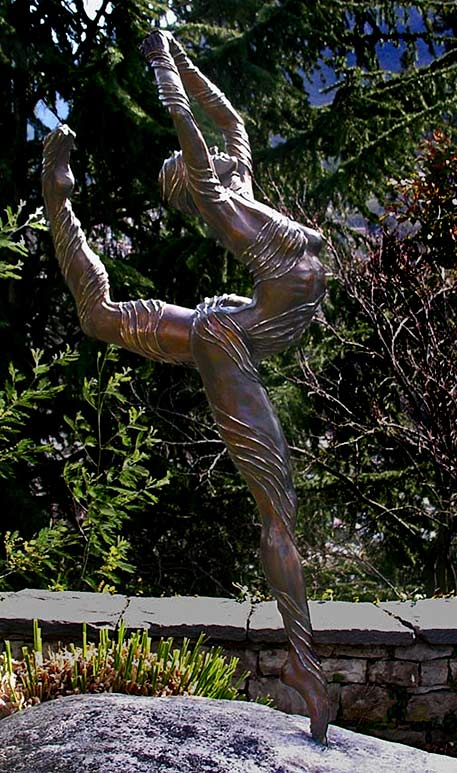 'Ballerina' – Eva Antonini
Jazz Age ovoid vase with a hemmed collar and dancers in bluish-white tones bubbled with fountains gushing dark blue – Edouard Cazaux
Circa 1935-1940
(B) Ballet on the Beach (c)NYC64813 – Philippe Halsman
'Blue Dancer 2' –  Alexander Archipenko
'Hot Rhythm' – Archibald Motley – Jazz Age modernist
Bronze statue of Caribbean dancers
Jazz Age plate by Viktor Schreckengost
Frank Horvat – Dakkar street dancing
Ballroom Dancers Mixed Media Hand Painted Iron Wall Sculpture by Primo
Aaron Douglas
'Dancer and the dance' by John Safer
Dany Jumg
Demêtre Chiparus, "Les Girls" c.1930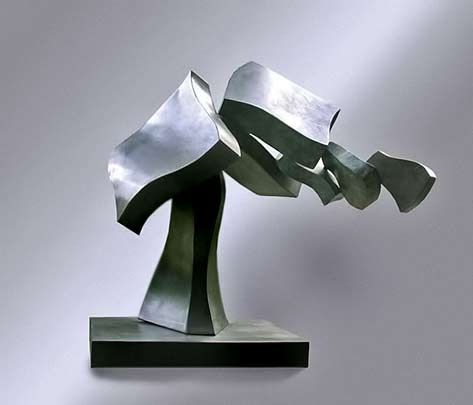 'Ed's Dance' – Hans van de Bovenkamp
Ernie Barnes – 'The Dancing Couple'
Gerda Gerdago—'Silver Dancer'— Austria 1920
Porcelain dancing couple – designed by Lorenzl for  Goldscheider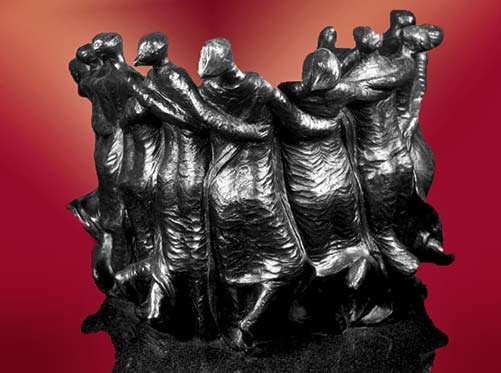 'Dance of Life' sculpture – Bradanovic Agid Lucy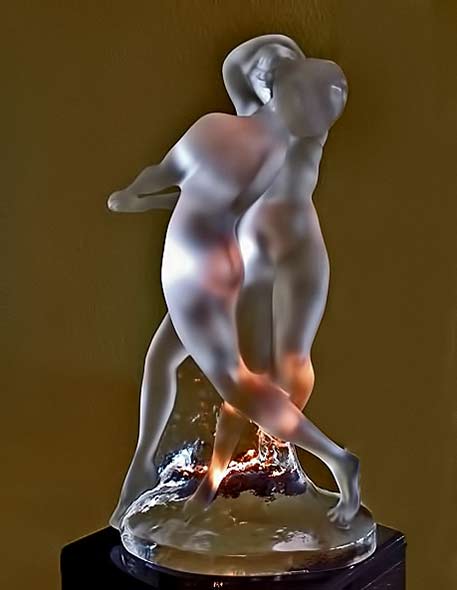 Rene Lalique frosted glass 'Two Nude Dancers'
Granada Gypsies playing guitars for a Gypsy dancer
Photograph by Dmitri Kessel
Silver bronze Art Deco dancer with drape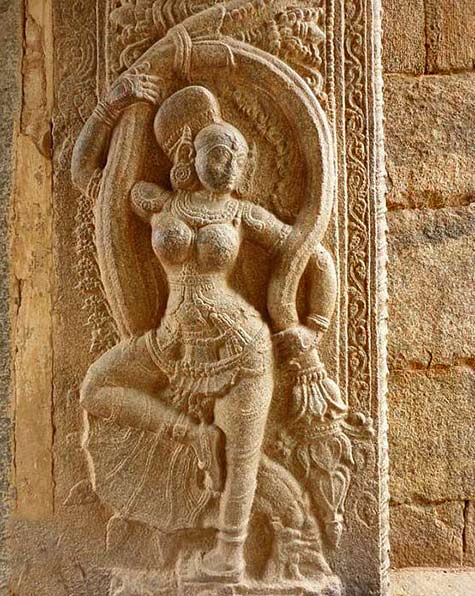 Kolaramma Temple at Kolar, relief of dancing women at the mahadwara (main entrance)
Gyuri Hollosy
Tango dancers
'Joy Of The Dance' – D.E. McDermott
Sioux Falls
'/y4

'Les Danseuses Balinaises' – Marie Madeleine Gautier
Maurice Guiraud Riviere – art deco figure sculpture
Nathan Brutsky
Niki de Saint Phalle – 'Les Trois Graces'
Paige Bradley – 'Summer' 
Georgy Kurasov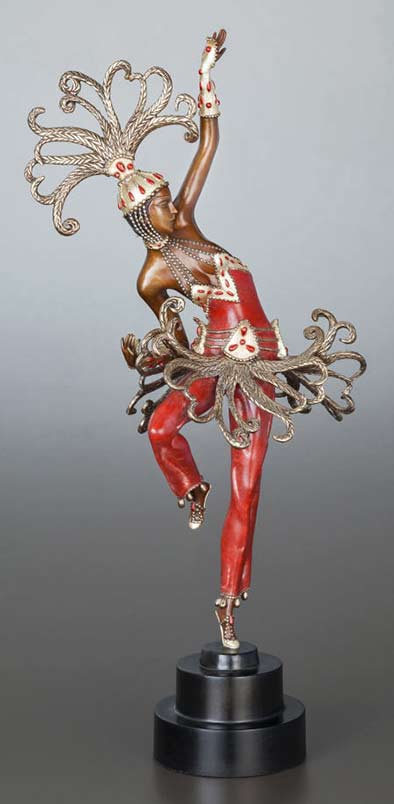 Erte – 'Firedancer'
Patinated and cold painted Art Deco sculpture
Circa-1990
Relief of court dancer from Gupta era, Pewaya, Madhya Pradesh
Pearl Primus
"The dance is strong magic. It transforms the body into liquid steel. It makes it vibrate like a guitar. The body can fly without wings. It can sing without voice. The dance is strong magic. The dance is life:". – Pearl Primus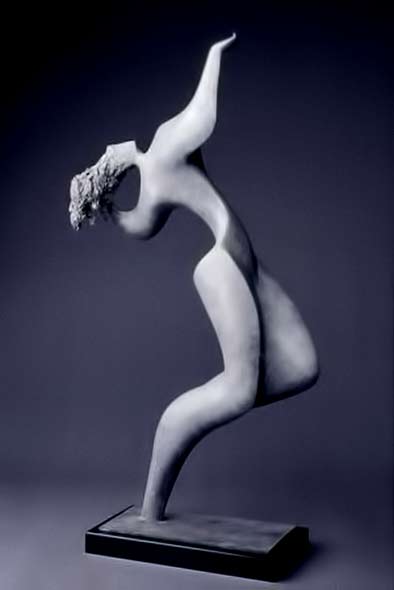 'Rain Dance' by Dorothy Brook
Richard MacDonald sculpture – Sisters Quarter Life from the Joie de Vivre Suite
Lay Back Male Dancer – Keith Calder
Richard MacDonald
 Gypsy dancing by Kurt Hielscher
Spain 1914-1919
'Dance me to the end of love !'  – Mark Yale Harris
Rogier Ruys two female abstract dancers desktop sculptures
Şatrova Natalia
'The Lindy Hop' by Miguel Covarrubias
1936
 'Tango' by Larry Young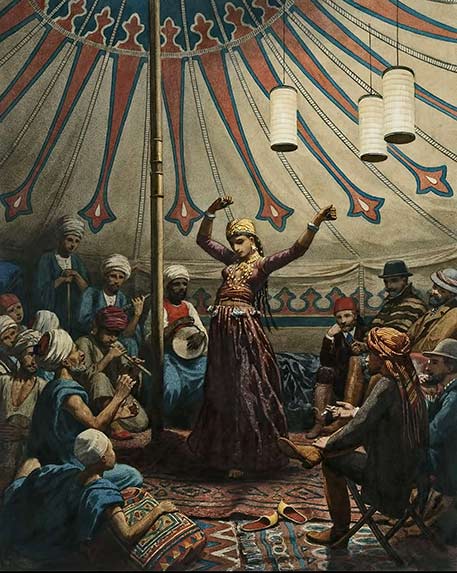 Egyptian Dancer in a Tent, by Willem de Famars Testas, 1863, Dutch Painting, watercolor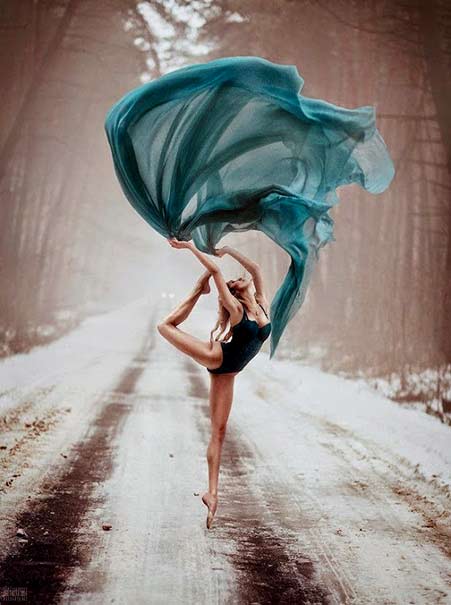 Svetlana Belyaeva photography
500px
'Violetta'  —   Nathalie Seguin

House Music with dance sculptures – Tikyo feat. Barbara Tucker The B Crew _Back 2 Love Richard Earnshaw Remix
–