Chinese Famille Verte Teapot
Chong Fah Cheong sculpture
9/7/2013
Japanese O-Daiko – double-headed / barrel drum – 1873
 Played in temples, theatre orchestras and at festivals.
( The Met NY )
International art collective Cracking Art Group placed 50 large-scale blue plastic snails all across the roof of the Duomo (the fourth largest cathedral in the world) in Milan, Italy in an effort to draw attention to and raise funds for much-needed repairs
French Sculptress Eva Roucka
( photo – Rolf St )
French Porcelain and Dore Bronze Three-Light Candelabra, 19th century, with turquoise-glazed rooster
( Skinner Inc. Boston )
Rare Chavin Pottery Mask   Jequetepeque River, Peru , 1200-1000 BC
( Liveauctioneers )
Kelly Daniels – claydancer
Lee Jae Hyo – Korean Sculptor
16/7/2013
' The Face ' Alexandros Arabatzoglou –  Crete
Bronze and Marble.
( Gumby ! )
Performance piece  – Dennis Oppenheim
 A chimney is turned into a wind instrument, suggesting one could play, or perform it. The cavity of a functional object (chimney) is considered for it's sound producing qualities.
Johnson County Community College, Oveland Park, Kansas
(  A chimney of whimsy )
Ana Noel  – 'Goat and Bird on Hill'
Antique Japanese porcelain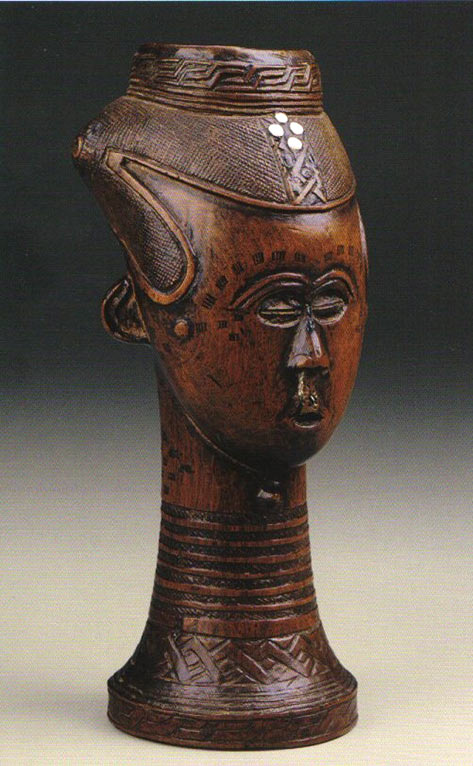 A palm wine drinking cup from the Kuba people of the DR Congo.
( Apparently it's a heady brew )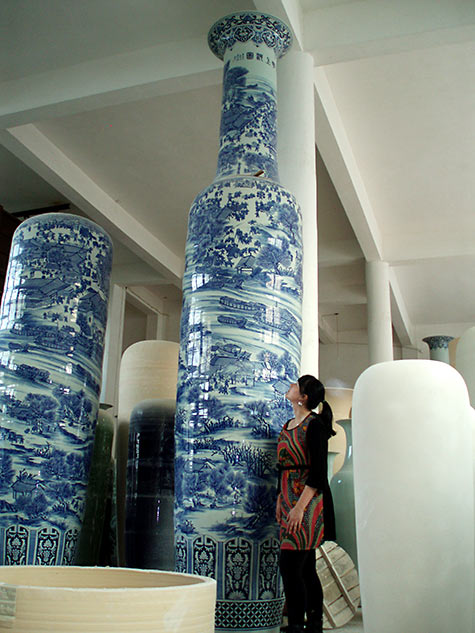 Kim Goldsmith with a big ceramic vase China
( How big is the Kiln ? )
kimajgoldsmith.wordpress.com
Tasmanian Potter – Maude Poynter
1935
African Niger tribesmen
Bluemoon blogspot – ready for firing
…
The Captain Ceramics Story
n 1977, ceramic artist Rimas VisGirda launched "Captain Ceramics", a business that catered to the entire spectrum of ceramic hobbyists. From their "entry level" potter's wheel, which was powered
by a pull-string to the "world's most powerful amic wheel"
Captain Ceramics Clay Guard
7 foot high bronze sculpture by Zenos Frudakis
Indianapolis Capital Center
Yayoi Kusama – Polka Dots Madness 1
Gustavo Perez public demo
Celedon glaze elephant
How Alice Hides | by Lissy Elle
El Dorado—Nancy Keating
Carnevale die Venezia
( Hannes Rada  – Flickr )
Nefertiti
YODA THE DAY AFTER – Adrian Tranquilli
Platter – French potter Martine Lévêq
Gustavo Perez – incision on large vessel
Joan Miró  – Yorkshire Sculpture Park
Mauro Marri – Fiesole,Toscana
Nancy Froehlich
Tourists visit Grandmother and Grandfather monument outside the city of Stepanakert in Armenian-controlled Azerbaijani region of Nagorny
AFP
1200 year old Wari ceramic drinking flask
…
–