Gifted South Korean potter Lee Kang-hyo gives a masterful demonstration on video of creating large scale Onggi pots. He creates traditional Buncheong vessels with expressive decoration using white slip to manipulate the elegant designs. The contemplative forms have a pure spontaneity that capture and subdue a rich dynamism. Although adhering to ancient Korean pottery traditions, the final result,with its minimalist aesthetic, looks just as suitable for a contemporary space. The Korean reverence for the pottery arts translates naturally through his timeless forms. Lee's work is derived from two Korean traditions of Onggi pottery and Bun-cheong decoration and he is renowned for being the first modern Korean potter to bring these two traditions together.
·
Lee Kang-hyo 'Onggi Master' – film about a Korean potter
"My documentary tells the story of Lee Kang-hyo's search for a beautiful life, through his work with clay and the love of his family. Set against the backdrop of his South Korean studio, it gives an insight into the spiritual journey that plays a vital part in his artistic practice."  – Alex Wright
Lee Kang-hyo background:
Lee Kang-hyo was born in Inch'on in 1961 and studied a Bachelor of Fine Arts at Hongik University, Seoul, graduating in 1983. This was followed with three years as an apprentice in Onggi pottery in the South Kyongsang Province. After training in the technique and a further three years working as an assistant, Lee started his own studio where he developed his pottery with his wife, also a ceramicist, building the kiln they still use today.
Lee Kang Hyo's ceramics reflect the Buncheong tradition of gray stoneware decorated with white slip. The subtle color variations range from milky white to a spectrum of grays and beiges, to pink and rusty red, and to an earthy dark brown.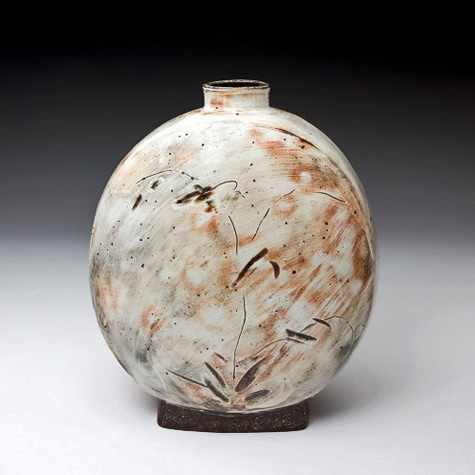 Buncheong Flat Bottle – Lee Kang-hyo
37cm height, 2011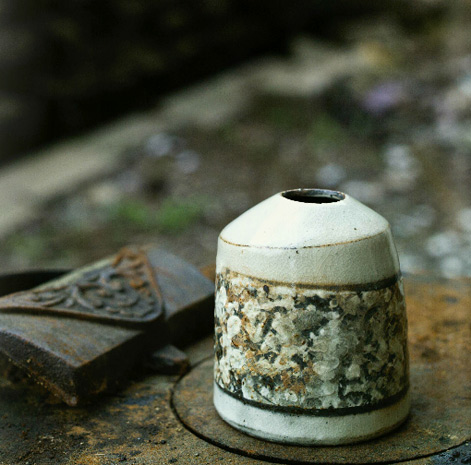 Buncheong vessel – Lee Kang-hyo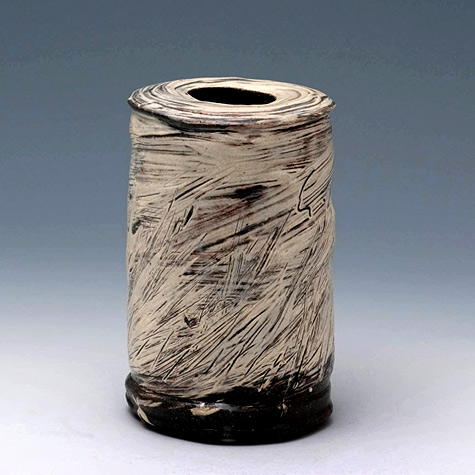 Buncheong vase – Lee Kang-hyo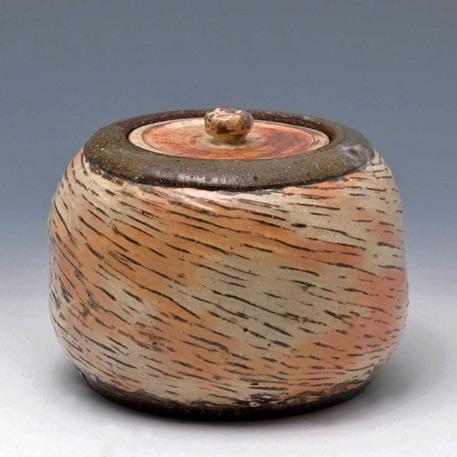 Lidded Jar – Lee Kang-hyo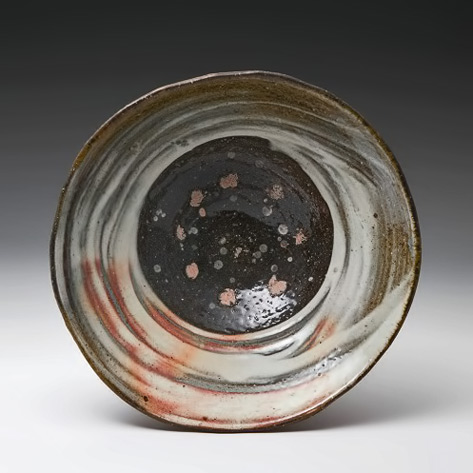 Buncheong dish – Lee Kang-hyo
28cm diameter
Goldmark Gallery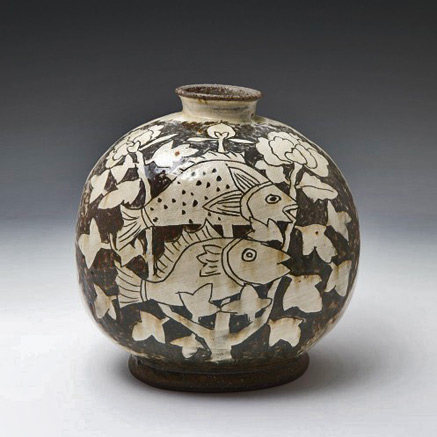 Two fish bottle – Lee Kang-hyo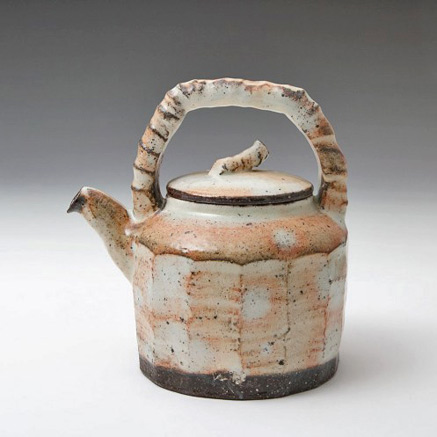 Ceramic teapot – Lee Kang-hyo
Large buncheong jar – Lee Kanghyo
Goldmark Gallery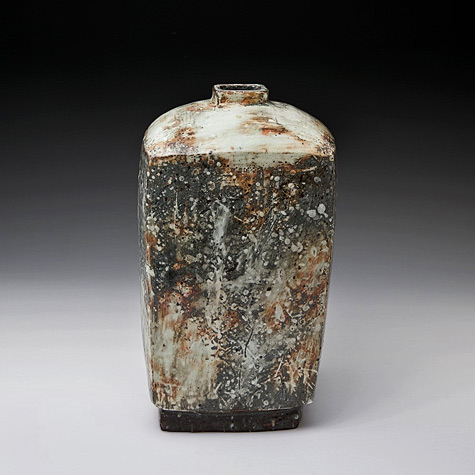 Square bottle vase – Lee Kang-hyo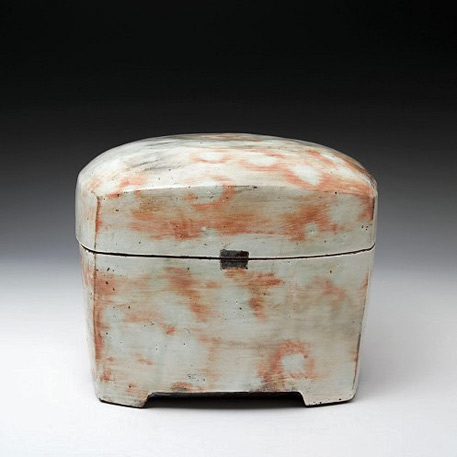 Lidded square box, rounded lid and sides – Lee Kang-hyo
Goldmark Gallery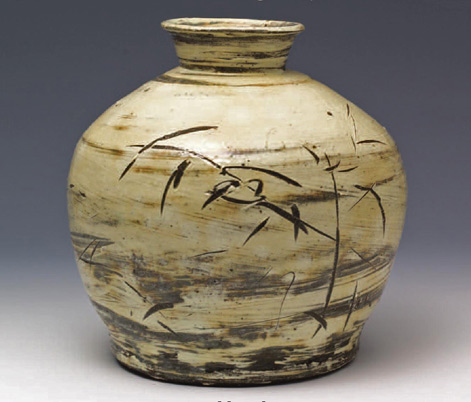 Buncheong Jar – Lee Kang-hyo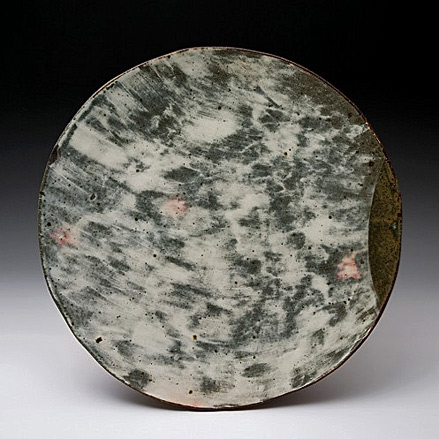 Buncheong platter – Lee Kang-hyo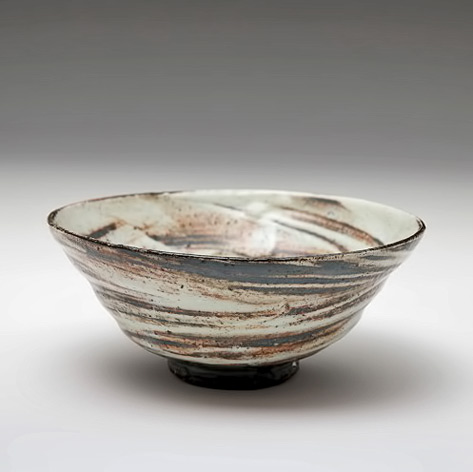 Tea bowl   Lee kang-hyo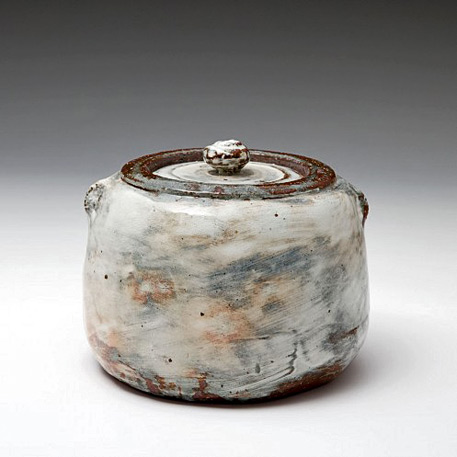 Lidded Jar  – Lee Kang-hyo
Goldmark Gallery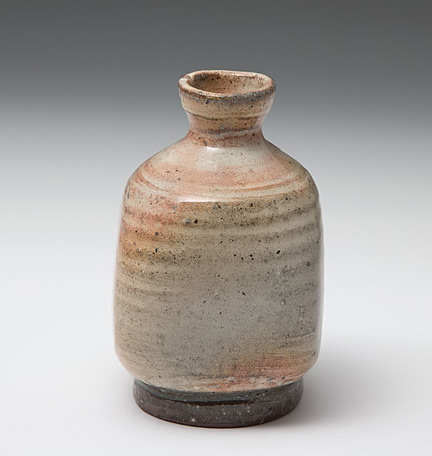 Ribbed Sake bottle  – Lee Kang-hyo
Lee Kang-hyo Onggi pottery
Tea break with Lee Kang-hyo
Minetti Design
Lee Kang-hyo buncheong pots
Lee Kang-hyo at work
Lee Kang-hyo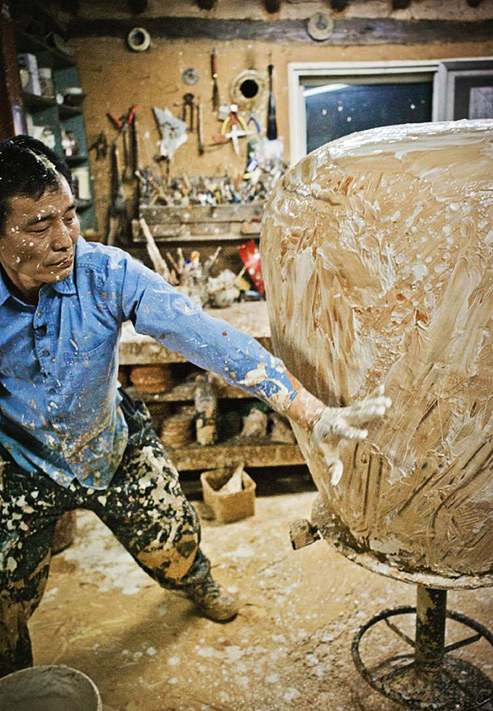 Working in studio – Lee Kang-hyo
Buncheong pots – Lee Kang-hyo studio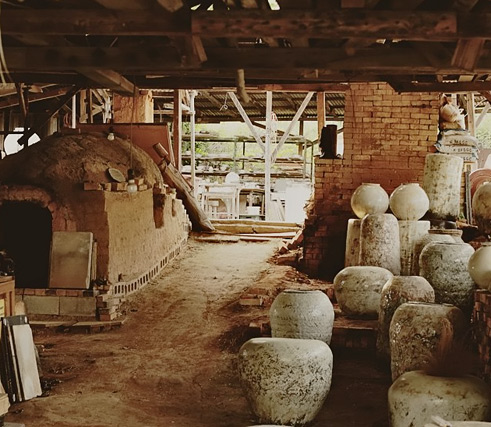 Lee Kang-hyo kiln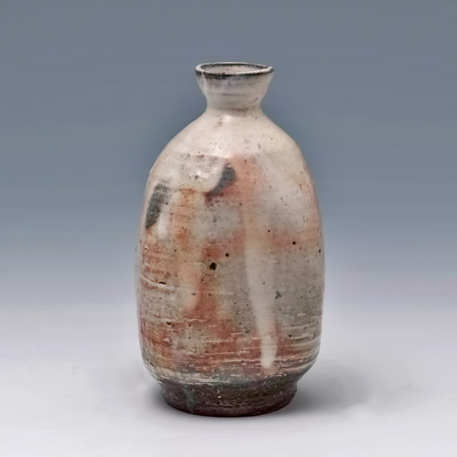 Sake Bottle – Lee Kang-hyo
Rounded vessel – Lee Kang-hyo
Mindy Solomon Gallery
Lee Kang -hyo bottle
Buncheong Bottle – Lee Kang-hyo
Mindy Solomon Gallery
Ovoid vessel – Lee Kang-hyo
Oval buncheong bottle
Mindy Solomon Gallery
My House 4 – lidded square box – Lee Kang-hyo
Mindy Solomon Gallery
"Ulsan Oegosan Onggi," a piece of traditional Korean pottery located in Ulju, Ulsan, is examined by members of Guinness World Records in Ulsan, it held the record in 2011 for largest earthenware pot
223 centimeters high (87 inches) and up to 517.6 centimeters in girth
More Korean Buncheong:
Buncheong Cheolhwa Dangchomun Janggun (vein pattern-plated jar)
Horim Museum
Buncheong Yeonhwa Sanggam Dangchomun Saiho (lotus and vein pattern-inlaid four-ear jar)
National Jinju Museum
Ree Soo Jong–'Jong Bottle 2′
Bunchung-jar with iron-brown- drawing
Mindy Solomon Gallery, Miami
Ree Soo Jong
Ree Soo Jong – Jong Jar 2
Mindy Solomon Gallery
–