Kelly Garrett Rathbone
Louise Gelderblom Cape Town
Tiffany Schmierer
Alexander Calder
Anthony Caro
Henri Matisse observing a Picasso vase
Saint Jean Cap Ferrat, France -1951
Photo – Henri Cartier Bresson
KCAI Ceramics Department inside Jun Kaneko's new kiln
Patti Warashina
Italian ceramicist Piero Fornasetti
Late 70's
Rudy Autio
Theodore Papagianni with his monumental abstract figures, Greece
Ginger Gilmour, UK
60's fashion meets Henry Moore
photo Ugo Mulas
Marisol Escobar, France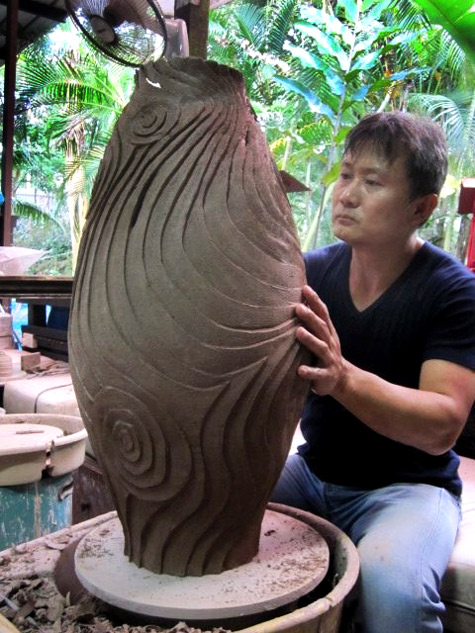 Alvin Tan Teck Heng
Madhvi Subrahmanian
Buckminster Fuller – Black Mountain College, NC
Lauren Marbry, USA
Ray Eames, USA
photo Arnold Newman  1975
Christina Bothwell, USA
Dan Fogelberg
Niki de Saint Phalle, France
Joseph Sheppard, USA
 Rabarama Paola Epifani, Italy
photo – Franco Storti
Tim Christensen sgraffito ceramics
Toshiko Takaezu
Augusta Savage, USA
 Lynn Chadwick with maquette for 'Teddy Boy and Girl', 1956.
Photo – David Farrell
Selma Burke, USA (1900-1995)
Gemma Taccogna
Henri de Toulouse Lautrec
Maria Gamundi – 'Selene' scultura
Harry Marinski
Michael Cardew and Maria Martinez
Renzo Maggi
Pottery painters participating in the Pageant of Women's Trades and Professions
1909 at the Albert Hall, UK
'Questions for Wall Climbing' –  Sculptural Muralist – Marela Zacarias
Lee Bontecou
Peter Voulkos
Alan Foxley
French German abstract sculptor Jean Arp, 1953
Photo Ernst Scheidegger
Photo Enzo Cei
An "artigiano" – one of the marble artisans – working in one of Pietrasanta's many sculpture studios. The photo is from Enzo Cei's photography book, "Made in Pietrasanta." Pietrasanta, located on the northwest coast of Tuscany, is known as Italy's "Little Athens" for its marble sculpture studios and bronze foundries.
Fetish Ghost
Beverly Saito
Carol Long
Burlesque performer Blaze Starr and Joseph Sheppard
Life Magazine
Lidya Buzio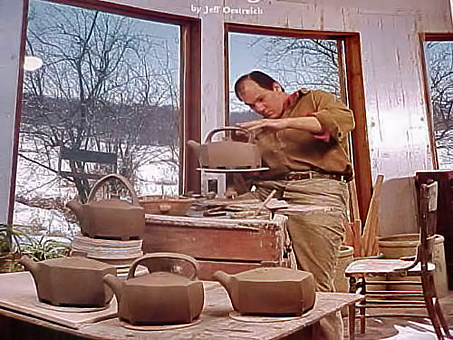 Jeff Oestreich, Minnesota
Maria Gamundi finishing Selene – Pietrasanta sculpture
2013
Michael Sherrill and Josh Copus hugging Josh's big pot
The Center for Craft Creativity & Design, Asheville, NC
Selma Burke ( 1900-1995)
Selma Hortense Burke is an African-American sculptor who achieved a high level of national recognition during her lifetime. She received national recognition for her relief portrait of Franklin Delano Roosevelt which was the model for his image on the dime. She was committed to teaching art to others, so she established the Selma Burke Art School in New York City and opened the Selma Burke Art Center in Pittsburgh.
Photo – Peter A. Juley & Son
Japanese potter, Kondõ Yutaka (1932-1983)
Jean Arp
Life Magazine
Karin Björquist (born 1927) began working at Gustavsberg, Sweden in 1950
–