Keramiker – Elisabeth Helvin
Lorna Meaden
Dora DeLarios – LA
1950's
Grayson Perry
Gunnar Nylund, Sweden
Thiébaut Chagué, France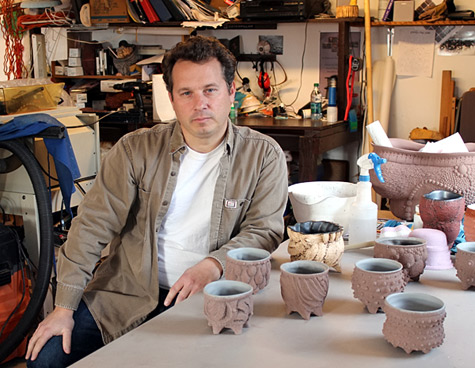 Chris Gryder, USA
Picasso, Paris
1944
South Korean Icheon Master – Kim Seong Tae
Anne Marie Laureys in Belgium @ Sofie Lachaert Gallery
Ardmore ceramic studios in KwaZulu-Natal
Dutch Fauvist painter Kees van Dongen (1877-1965)
A Nigerian calabash carver at work.
Photograph by John Hinde
Mosaicist Irina Charny
Jim Connell
Michael Frimkess
Mary Lou Deal
Piedmont Craftsmen – flickr
Vinnie Bagwell and Themba
photo Jonathon Lewi2
Jenny Orchard
Jose Fernandez
Ken Mihara
Rebecca Maeder
Marie Prett, Potfest, UK
Photo – Christine Cox
Matt Wedel
Monica Van Den Berg
Kieta Nuij
Robert Lawarre
Tzeltal Maya woman making pottery, Amatenango del Valle, Chiapas, Mexico
Shkaa'la, via Flickr
Sally Hook, Australia – More on Sally  here
Galina Dmitruk
Morten Lobner Espersen, Denmark
Nic Sithole.– South Africa
Ricky Maldonado
Tammy Marinuzzi
 Jean Pierre Larocque
Claudia Clare
Claude Bour teaching at workshop
Elie Nadelman -Man in the Open Air, 1915
 MoMA, N.Y
Elya Yalonetski
Debra Fritts
Photo by John C. Campbell
Hayne Bayless – 'I'm intrigued by what happens when clay is rolled, stretched, pressed, incised, inlayed, extruded, bent, cut and put back together.'
Jabu is the eldest daugher of Nesta Nala and is holding a more contemporary Zulu beer pot.
José Martínez & Susy López
Pim & Niek Hoogland
Potfest
Susie Cooper ceramics designer
Kan Yasuda
Diego Romero – Cochiti Pueblo
Suzy Birstein, Canada
Svend Bayer – Swedish potter living in the UK
Kazuyo Sejima
Rometti – Jean Christophe Clair
Diego Valles
Pablo walking the dog
Neil MacDonell, Bath, UK
Max Ernst, NY, 1942
Photo – Arnold Newman
Keri Joy Colestock
I have been a contemporary artist since 2003. I was diagnosed with Lyme Disease where I was told "doing much of anything creative moving forward would be "impossible" from damage to my brain. Since then, I have sold 1500+ original pieces starting with my "Wall Dancers" I now am recycling found objects. My work now can be seen at 4 Art Inc Gallery where my work & I have found a wonderful new 'home' in the well known Zhou Bros. Art Center. My goal is to continue to create beautiful works of art fueled by passion, whimsy and imagination.
Kara Walker
Joseph and Pierre Mougin, France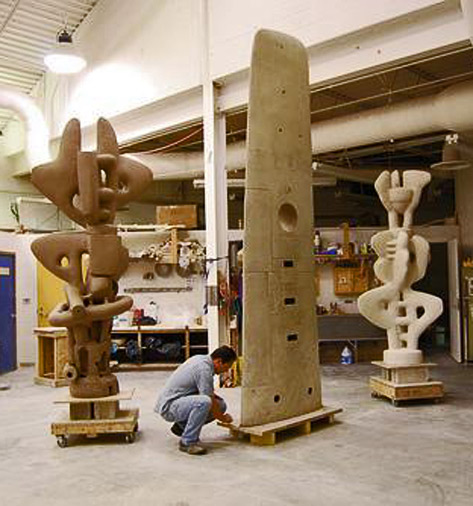 John Balisteri
Gwen Lux,  Chicago (1908–1987)
Emilio Greco
Georges Braque – 'The Painter and His Model' -1939
Doll artist Galina Dmitruk, Minsk
Roy Lizama and Janet Burne
Teresa Girones – La Borne
Beatrice Wood, California
Jennifer McCurdy, Martha's Vineyard
Zhu Dequn hand painting pot
George Ward Tjungurrayi
Gio Ponti, 1920's
Eugene Lion -1867-1945
Helen Levi
photo by Nicole Franzen
Beth Tarkington
Bini bronze caster modelling wax over clay core
Benin City Nigeria, 1971
photo Eliot Elisofon
Cecile Picard
Andrea Bucci
Sculptor Mark Ogge with his work at Luna Park, Melbourne
Ronald Mueck is an Australian hyperrealist sculptor working in the United Kingdom
Richard MacDonald in his Monterey studio
William Zorach in his studio
Sunkoo Yuh
Joanne Cooke
Tony Laverick
Yagi Kazuo, Japan
French sculptor Alfred Auguste Janniot, 1930
© Agence Presse Illustration
Amanda Sage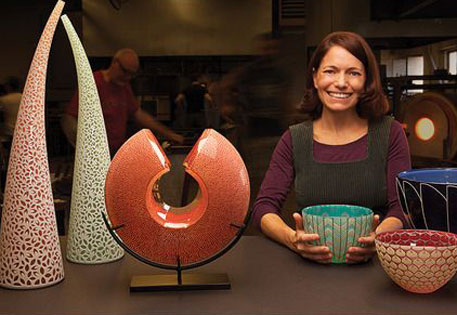 Carrie Gustafson
Camille Claude
Catherine Choy at kick wheel – Clay Art Center, NY
Edwin Fabian centenarian abstract sculptor, Australia
Jingdezhen, porcelain throwing
Naum Gabo -with  an enlarged version of his Head No
William Staite Murray, UK
Eszter Imrey
Julian Martinez of San Ildefonso Pueblo, New Mexico
Mary Tuthill Lindheim, who helped awaken the art world of 1950s San Francisco.
Liz Quackenbush
Sarah Flynn, UK
Fausto Melotti, Italy
–