Chinese Dancing Figurines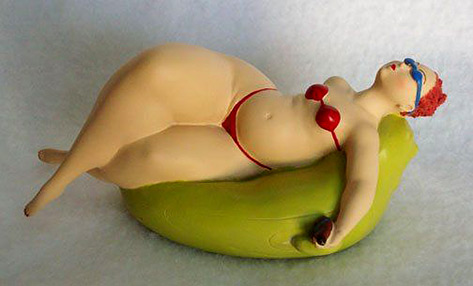 Emilio Casarotto, Italy
Etta Winigrad – Split
Peter Mitchev
PIERREFONDS Renaisance Figurine. France
Paul Klee- -Hand Puppet made for his son Felix
Diving Girl Art Deco Soap Dish
Гуля Алексеева
The Wave or The Bathers – Camille Claudel     1897-1903
Rodin Museum, Paris
Brownfield Majolica Cockatoo Jug Pitcher
( Madelena Antiques )
Art  Deco Bookends JR Florian
Jenny Southam
( jennysoutham.co.uk )
Sara Swink sculpture
Mongolian Miniature Vajrapani figurine
Marion Dallois-Severijnen
Ewer Italian (Florence), 19th century Made at-Cantagalli, Florence, Italy.
Art Deco Porcelain Figure of a Dancer – Goebel
( Shapiro Auctions )
Maternity Figure Luluwa Democratic Republic of Congo Mid-Late 19th century
CE Wood
Female bust, made in Austria, c.1470-1500
Alexander Blazys- man playing accordian
Italian Mid-Century donkey planter
Pair of Figures in Oriental Dress Art glass Italy – mid-20th century
( Skinner Auctions )
Reclining bronze lady – Gunnel E. Frieberg
Han Dynasty ceramic lady.
Gold highlight Art Deco figure by Toscano
Tairona figurative pendant – the original batman
The Tairona goldsmiths of North East Colombia ( 1000AD )  used the lost-wax process to cast small works of the highest quality. The Tairona pendant, a bilaterally symmetrical design, shows a bat-faced man wearing an immense headdress. The artist mastered harmonious curvilinear motifs, rhythmic contours, and minute detail. Ancient Art Nouveau .Gold and silver pendants were worn as amulets that gave the wearer protection and status.
Michael Lucero – Nice Nester
Anya Stasenko And Slava Leontyev, Ukraine
laughing Kookaburra – Grace Seccombe
( Mossgreen.com  )
Ellen Blasi van de Weg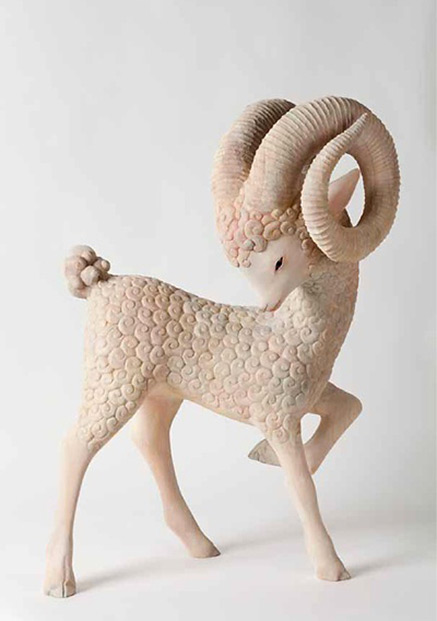 Yoshimasa Tsuchiya — Sylvan Whispers
Tanya Tyree of 2 Art Studio
Okimono Miniature Sculpture Yaponii
Susi Singer
Rye Pottery – True Love
Meissen Tucan early 20th Century
duesseldorfer-auktionshaus
Madeline Kekzmerchik of Mechigana.
Chinese polychrome glazed ceramic roof tile. Depicts a man riding a foo dog.
Japanese National Treasure, Statue of Taishakuten Kizo
Angel – Destiny Allison
WWII Bathing Beauty lamp
Emilio Casarotto chubby models – 293 km to Florence
Heaven   Chinese sculptor Wu Weishan
www.guancha.cn
Taoist Priest Figurine – Bronze and enamel
Seated Man In Yellow Robe – Akio Takamori
John Maltby –  England 1983
Sitting Goddess. Terracotta. From Pazardzik, Bulgaria. Karanovo Culture, Neolithic (5th-4th mill. BCE)
Naturhistorisches Museum, Vienna, Austria
c. LessingImages.com
Shin Yeon Jeon
Krishna and Radha
Guruvayurappan temple at Nanganallur, India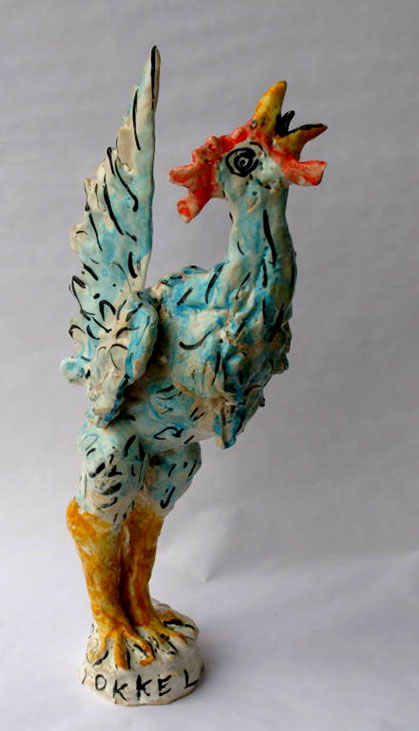 Crowing Rooster – Michael Flynn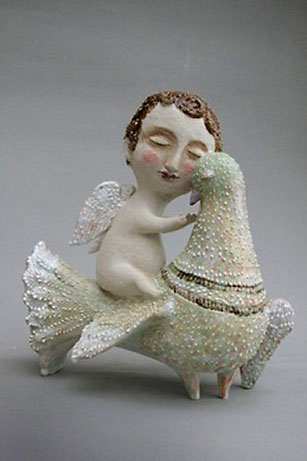 Elya Yalonetski, Etsy
Pair of Paris porcelain Perfume Bottles in the form of a Sultan and Sultana,  France –19th Century
Bonhams Auctions
Fanfare – Huub van Meerwijk
Pre Columbian Ceramic Figure
( AMOCA )
Cizhou Ware Porcelain God of Literature Statue
Wenchang Dijun (God of Literature) is worshiped by many Chinese. It was in about 6th century that he was accepted by Taoism. It says that he was the son of the emperor, and kept on reincarnating to benefit people.
dynastyantique.com
Antique Russian Doll
Tanyushinka- liveinternet.ru
Clarice Cliff—Age of Jazz figures
Liverpool Museum UK
Willy Verginer Boy on a donkey sculpture
Nok terracotta sculpture – Louvre, France
Colima seated shaman – 200BC—200AD
Chinese coral sculpture of three women on wooden stand with a string of tiled coins
Nadeas Auction
Tracy McMan mixed media figurine
Sculpture animal by Sara Swink – Rabbit Tea
Doris Althaus ceramic sculpture figurine
Sumiko Miyagi Japanese figurine, Okinawa
Justine Ferreri pottery figure
Leo van den Bos: 2004  Roofrider
Tony Foard figurine
 Qing dynasty dragon
Waylande Gregory, "Clowns on Unicycles," circa 1932, painted terracotta
Rebecca Hillman ceramic figurine
Jessica de Stefano sculpture – Summer Fun Gallery
Autumn Diva  –  Liza Myers
31″ x 31″ x 14″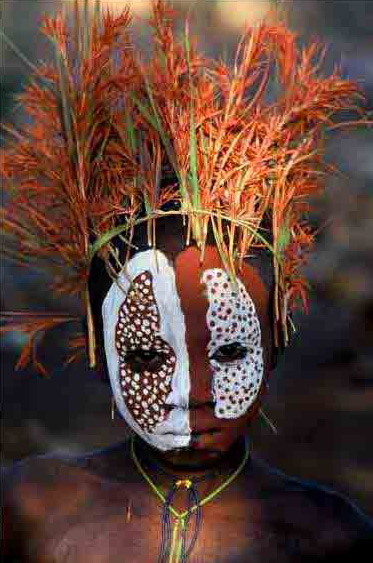 Hans Silvester – Surma and Mursi tribal art, Omo Valley
 Nippon Lusterware Art Deco Set of Salt Pepper Shakers
Carol Brown Goldberg sculpture
Shipibo-ceramic figurines, Peru
Glazed earthenware figurine – Martine Nonnenmacher
Ibibio-peoples figure – Nigeria,Africa
Jean Luc Desanti figurine
Carol W + EducAR Intercâmbios
Flickr
Alice in wonderland, ceramic box sculpture
terrediluna – etsy
Fransesco Nonni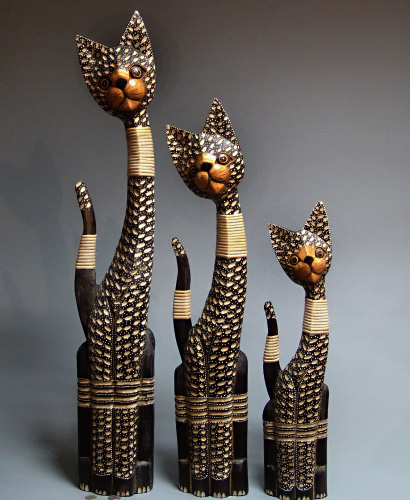 Cat figurines
Michele Fabbricatore
Miniature ceramic house on a brown clay hill with a ceramic bird, a tree and a tiny flower.
ednapio-etsy
Jacky Coville
Lorraine Guddemi
'Two Girlfriends' –Ivet Thunnissen, Nl
'Ego' – Joe Kowalczyk
Michael Flynn
'Ringmaster of Bishkek' – Todd Redmond
'The Four Continents' (one of the set)- Meissen
Terracotta female figurine, Cyprus, ca. 1450-1200 B.C.E. Late Bronze Age
Porcelain watch stand, Delft
Rijks museum
Wood carving, Bali
Dewi Ratih statue -Balinese mythology, Kala Rau is the bodiless head of a demon. He chases the moon-goddess Ratih, occasionally catching her.
E.Nevinnaya
Harry Kivijärvi (Finnish-sculptor,-1931-2010)—Aurinkohattu (Sun-Hat)
1959
ZAPLECIONY with a cat  Dorota Urbaniak-Pelka
Valentina Kuznetsova
'Round Face' – Vanessa Pooley
Pratima Kramer
Jean Marc Fontaine– 'Obelix'
Michigan
Brenna Busse
Two Males in bathers figurines
Italian Bespoke Art—etsy
Tango Dancer – Buzy
Pair of Chinese-Porcelain Small Boy and Girl Pillows—BringTheNoise—etsy
Leaping Man in Cape porcelain figurine
Cmielow – Made in Poland
Asian musician figurine
Bull fighting Matador figurine
ComposingSpaces—etsy
Bourbon Street Horn Players
vintageFramedArt—etsy
…
–