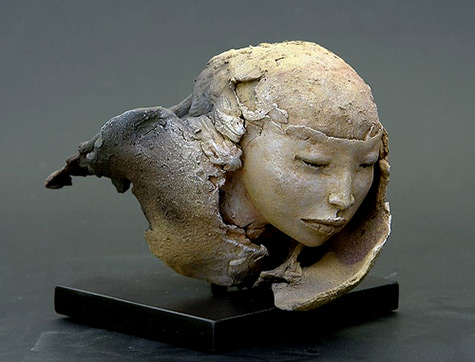 Entity – Marika Maumler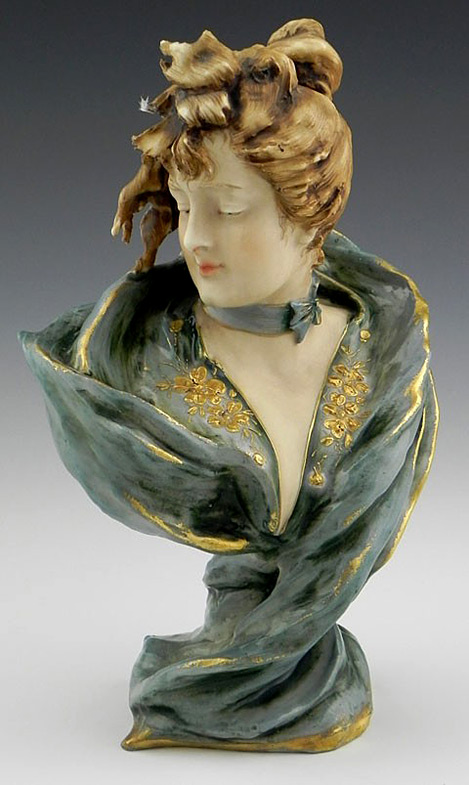 Turn Teplitz Art Nouveau bust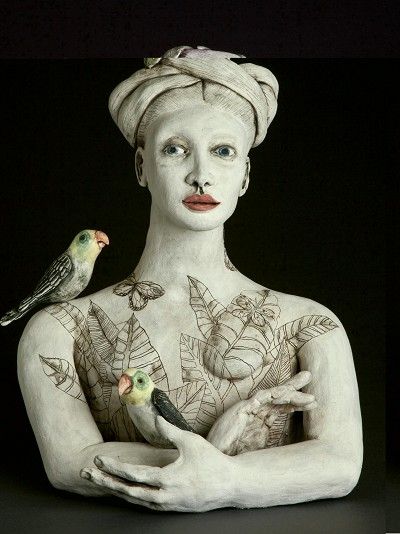 Amanda Shelsher
Javier Marin – bronze outdoor sculpture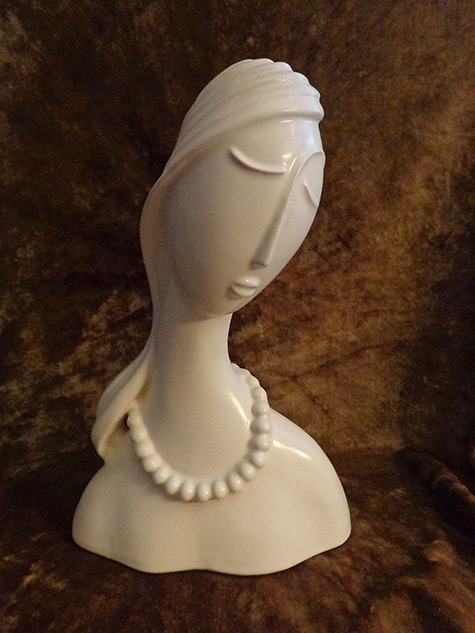 Mid Century Royal Haeger bust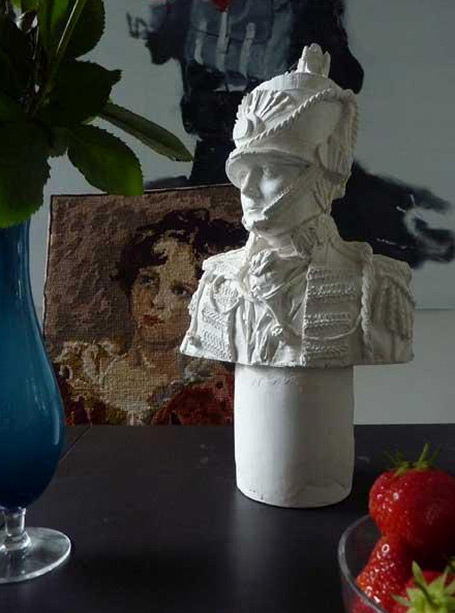 Tower Bridge Dragon bust by Kathy Dalwood, UK
Moses, 1934, by Mary Tuthill Lindheim
Photo – Will Taylor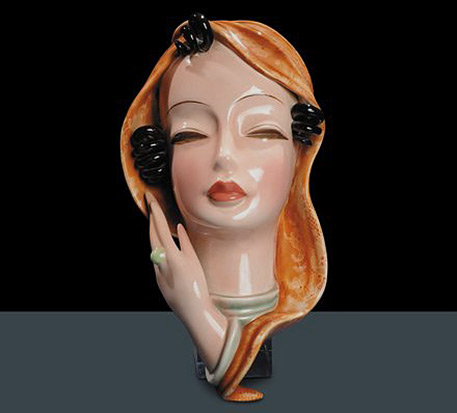 W. & M. Goldscheider – ViennaMaschera wall depicting female face with veil.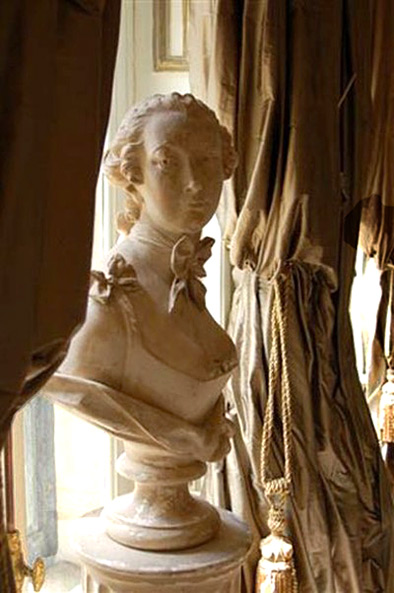 An elegant French bust statue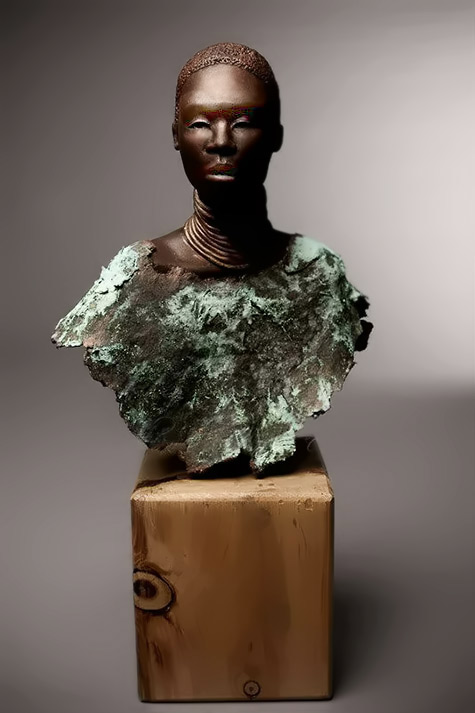 Lindy Lawler
Bust Sculpture – "Hair-plane" by Véronique Didierlaurent, Terracotta, Chamotée & Patina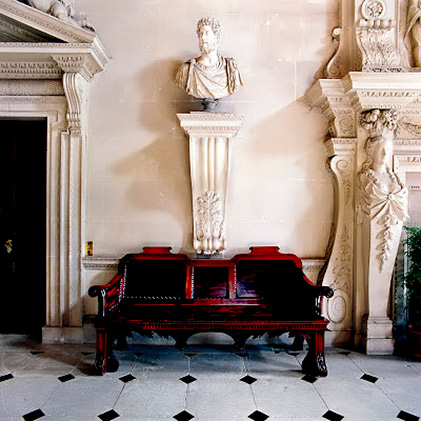 Houghton Hall, Britian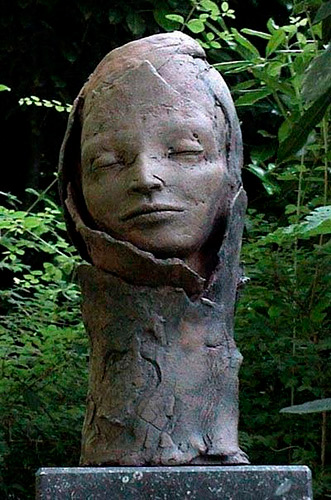 Inner Smile – Marika Baumler
Lillian Gish – Isamu Noguch
Veronique Didierlaurent
Sculpture bust in the Castello Sforzesco, Milano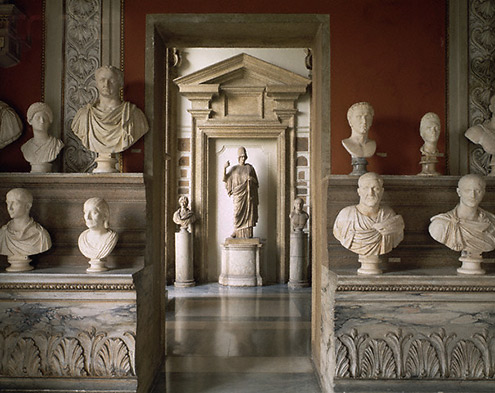 Athena Capitoline Museum
Veronique Didierlaurent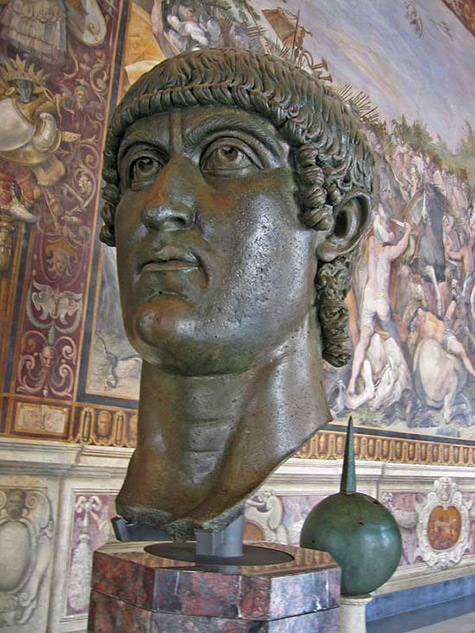 Constantine's Bronze Bust
Ernst Wahliss – Amphora bust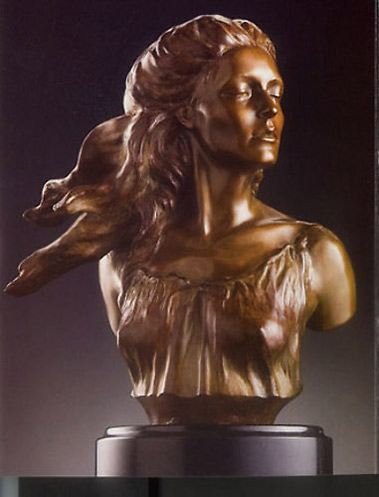 Frederick Hart –  'Muse Of Music'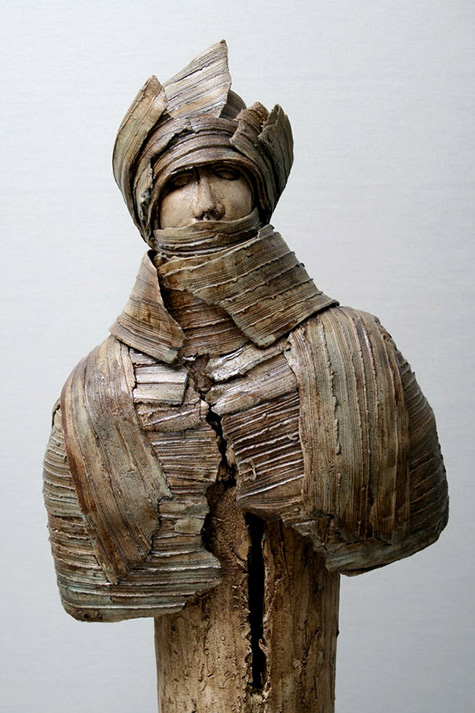 Jikke van de Waal – 'Bijma'
'One of These Days' – Philippe Faraut
Updated – 11/3/2014
Gothic Triple head bust – Beatrice Hoffman
Bronze Bust sculpture with verdigris patina
'Dream Sequence' by Bruria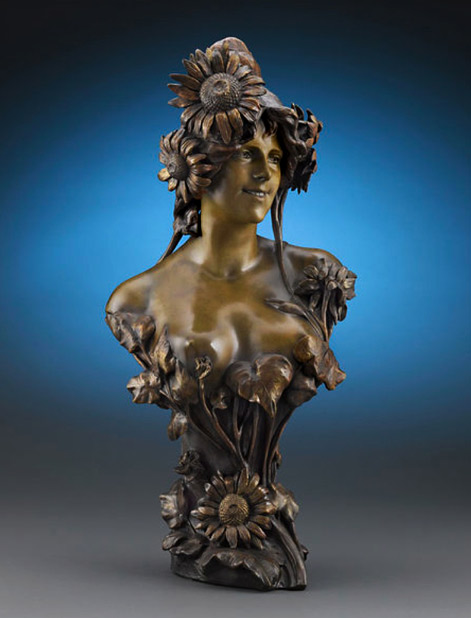 Terra cotta sculpture modeled by artist A. Bertrand and created by Goldscheider of Vienna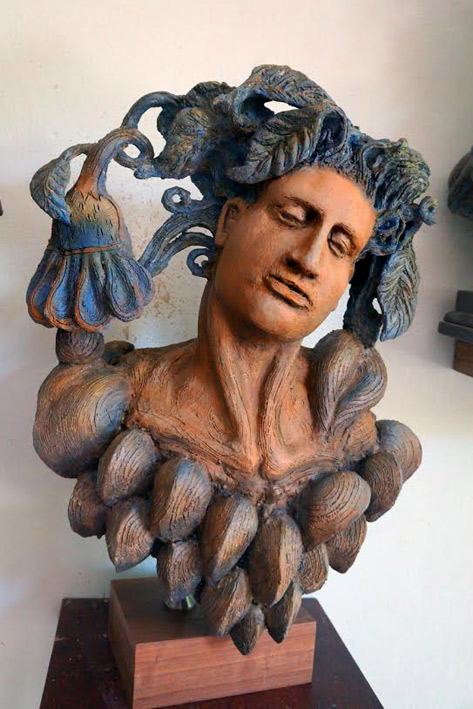 Marco Vargas
Marco Vargas-turquoise ceramic bust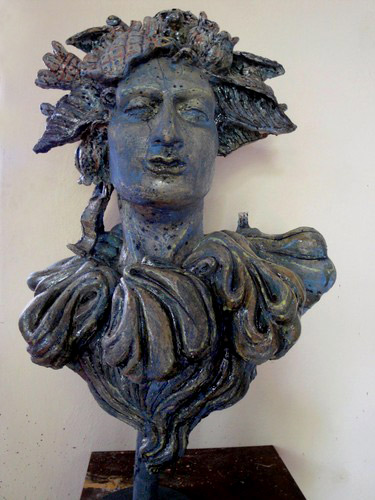 Marco Vargas
African female bust
mypotshots.blogspot.com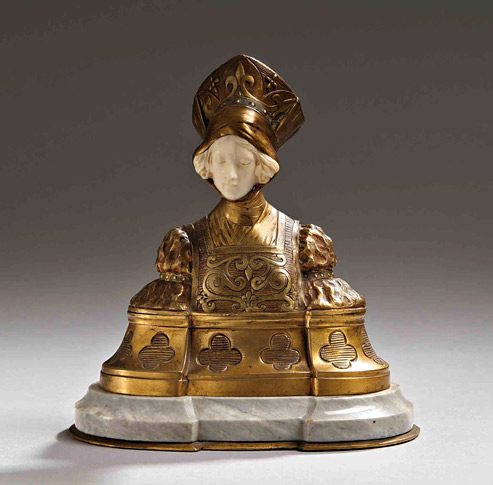 D'alonzo box chryselephantine jewelry, gilt bronze double patina, with a bust of a woman in medieval costume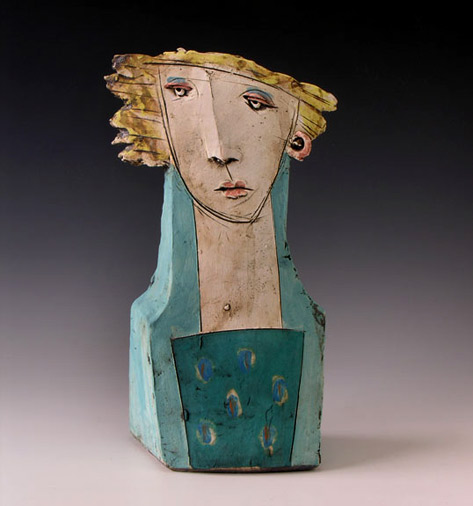 Ceramic bust – Christy Keeney
Christy Keeney uses a raku-crank body which is coated with a white earthenware slip. Coloured stains are then painted freely onto the dry clay. After the biscuit firing, oxides are rubbed into the piece and washed off to reveal the drawing marks on the surface the drawing marks and stains etc are finally fixed at a firing temperature of 1120'C.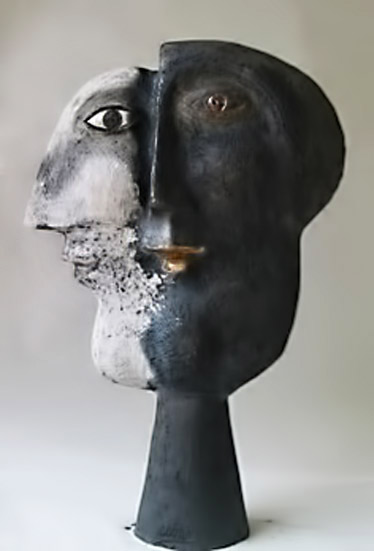 Abstract double head – Roger Capron
 'Testa Virile' , Carlo Previtali
2006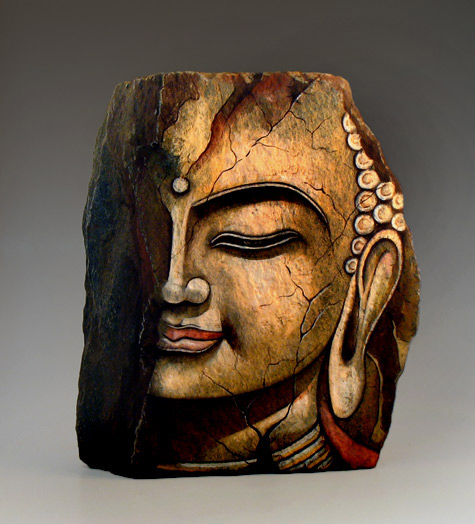 Handpainted Buddha bust – Yiannis Nanouris
Nanouris Art Gallery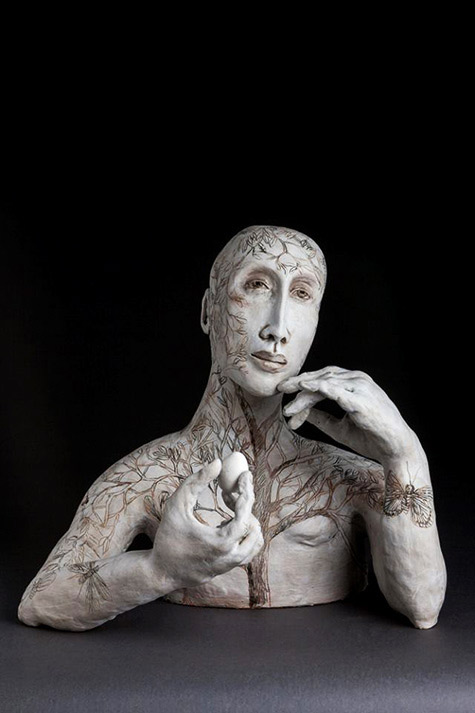 'Protect and Preserve' – Amanda Shelser
2014
–