'Eurydice III ' – Christophe Charbonnel
Conversation Art pieces
This is the second installment on art for conversation. All good art is worthy of conversation and aside from decoration or investment, collectors are drawn to art for this reason. Provocative and grotesque art can be chosen for this purpose too, even if it solicits a derisive reaction. Desirable collections ideally stimulate intrigue and discourse. Art pieces of charm that capture a second glance. With an extra mention to the visionary, expressive, quirky, audacious, dark, light, original, riveting and subtle. This pretty much covers all bases, so if there is still no interest aroused after your decor efforts, then you might need to change your acquaintances when it comes to sharing your love of art. Or you can resort to decor pieces of a larger dimension, both physically and audaciously, that command attention, like the huge Ocumicho Mexican Diablo piece shown below or the Tony Merrithew 'Fatguy II ' sculpture featured below. If that doesn't jolt some interest, you might have to fall back on the holiday photo album. Or invest more time into your aesthetic choices or simply employ the services of an interior decorator. The last thing you want is for your guest to withdraw and avoid encroaching on the subject.
On a more serious note, I find that when I view art, I tend to initially scan it intuitively, with very little intellectual analysis coming into play. Intuition, in its mercurial way, decides whether it hits the zone or it doesn't, in a span of a few seconds. Much more efficient and avoids the mental gyrations of intellectual choice. If my interest is piqued, I then might study the balance of form and colour, texture, spontaneity, uniqueness and if it's uplifting or topical. Or sometimes, I just go straight to admiring the art wholistically for the beauty and genius of its creation. For reasons similar to this, some art connoisseurs might dislike a piece immediately and no amount of persuasion will lead to any further enlightenment.
Concentrating on the one theme for a room, can boost the wow factor, and have the impact of transporting you to another time. Always good for breaking down any convo barriers. I once saw a room decorated with an Orientalist style that had this effect. I have also seen numerous rooms that have been completely done out in Mid Century decor or Art Deco. They are always a source of wonder and admiration for the art and the effort involved. Conversely, having an antique or vintage piece juxtaposed against modern decor also has impact, but usually only a few pieces work in this context.
Presentation, lighting and placement also helps if your want to draw attention to an art piece. Try to avoid clutter, this has a tendency to overwhelm. Above all, find art you really love, your attraction to a piece can be just as appealing as the piece itself. After all the time and effort that can go into the acquisition of a piece of art, why shouldn't you highlight and share its brilliance.
'Teardrop' – Gundi
14 x 13 x 30 inches
'Flask with Beast'  – Ian Godfrey
Karen Morgan
'Clouds' – Kristina Bogdanov
strictlyfunctionalpottery.net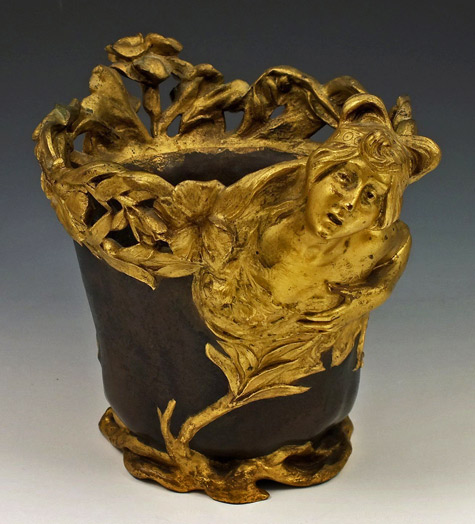 French Art Nouveau gilt figural  planter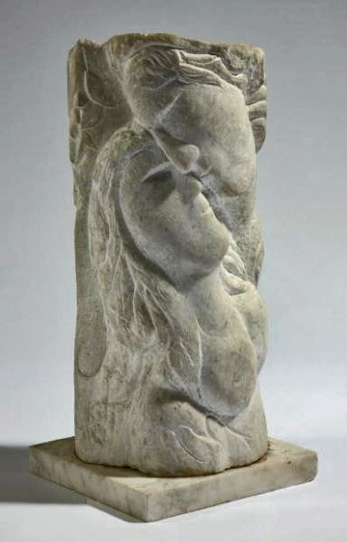 'Couple' – Marc Chagall
Camard & Associés
'Fairy Dance' – Mark Chatterley
2007
'Succulent' – Casey Hochhalter – Convolutions series
Randy O'brien
Huge Ocumicho Mexican Diablo Art Pottery
height 18 inches
TwoGuysAndADog – etsy
 'Double Diver –  Carole A Feuerman
2013-2014
'Conversation Vase' by Jamie Hayon for  Lladro
Abstract bronze sculpture – Rubino
Woodbury Auctions
 'Tu Comprehendes' – Sandra Byers
'Nest with Eggs III' – Suzanne Stumpf
2011, 10″w x 2.5″h,
Altered wheelthrown with handbuilt components; porcelain and porcelain paperclay; oxidation fired to cone 10
'The Bird Of My Country' wool tapestry- -Senegalese Decorative Arts
Large French Art Deco Cameo glass floor vase with cut leaping gazelles
1925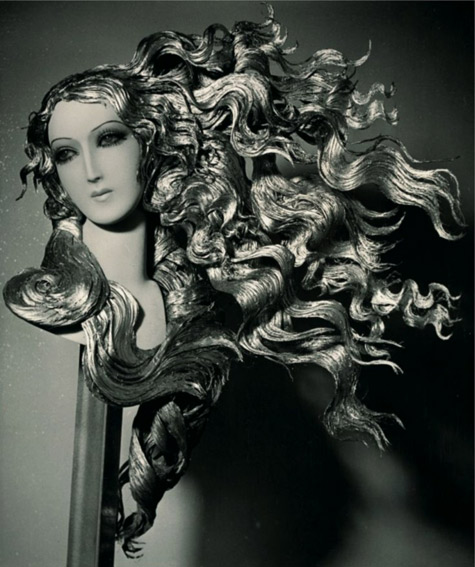 Futurist hair creation by Antoine of Paris
Photo by George Brassai, 1930
French Sarreguemines Vase
19th Century
Calvin Ma
A break on the set of Marie Anoinette – Sofia Coppola's 2006 movie
'New York' – Peter Purves Smith
1936
Paul Bogatay Figural Ceramic Sculpture
USA  1930s
Alan Moss, NY
Modernist copper sculpture – Paul Evans
1960's
Rago Arts and Auction
'Buste de Femme d'apres Cranach le Jeune – Pablo Picasso
1958 linoleum cut
Galerie Louise Leiris
'Mermaid' – Victor Bertolotti ex Lenci Artist
1940s
'Achat' – Pauline Ulrich
2012
Bohemian Amphora Art Nouveau jug
'Zsa Zsa' – Suzy Birstein, Vancouver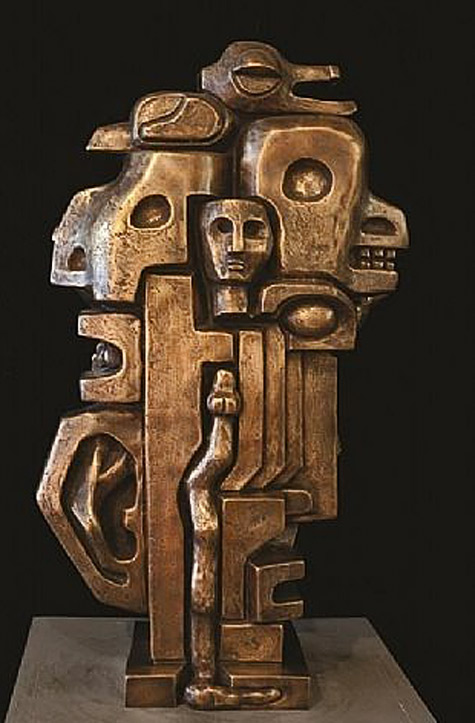 'Totem With Snake'  –  Ernst Neizvestny
Cris Pereby, Belgium
Elaine Brewer White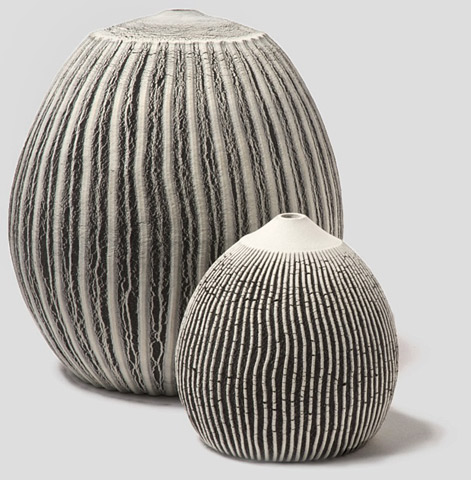 Enno Jäkel, Germany
Blown in the wind series – Corrie Ariens raku figure
Vintage flat slender bud vase with abstract wavy decor
CorneliasVintage – etsy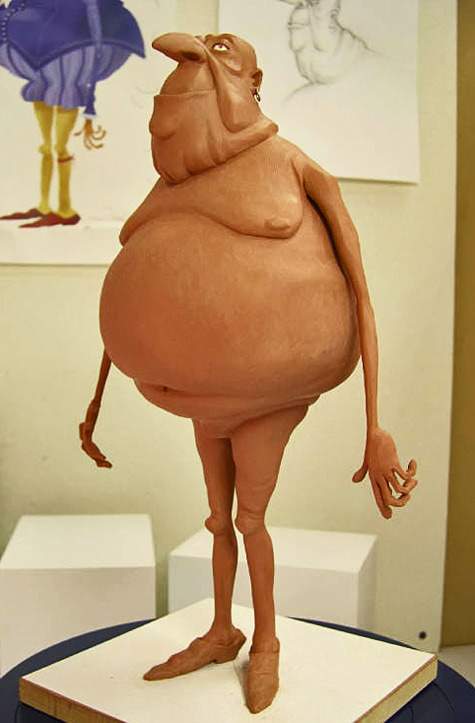 'Fatguy II ' – Tony Merrithew
Character sculpture from the movie Coraline
Teresa Girones- chien 2
Figurine of Russian ballerina Tamara Karsavina from Lomonosov
Makassar Gallery
See the first installment Convo rescue interior decorating
–