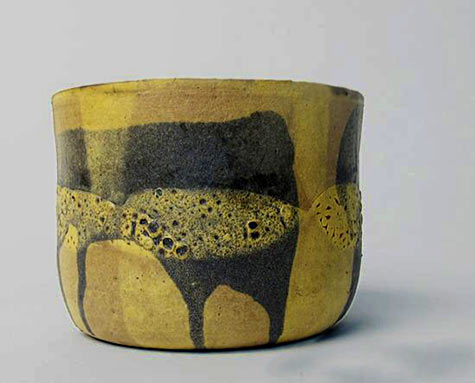 Studio ceramic bowl – Barbara Haberland.
Ruskin High Fired Pottery Vase speckled in lavender and turquoised flambe glaze.
( Tennants Auctioneers – sold )
Ceramic picture white moon
Handmade ceramic plaques – PURRFECT CERAMICS
Romas Mekiška
Large  art pottery vase by Judy Brater Rose – Knoxville, TN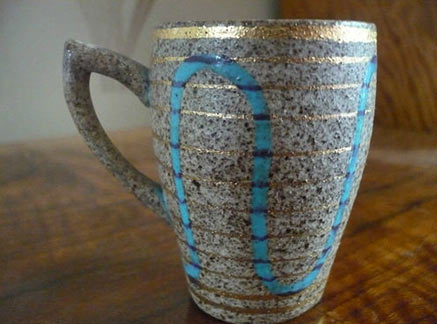 Art Deco Mug – Clarice Cliff   UK
 Large 32 "ceramic bottle – Joey Sheehan, Melting Mountain Pottery
Asheville's River Arts District
Emily Schroeder Vase
Satoru Hoshino contemporary ceramic  sculpture
Gwyn Hanssen Pigott – London Contemporary ceramics exhibition at Erskine, Hall and Coe
Raku Pottery Vase by Rex Redd of Aspire Fine Arts
Ancient Bang Chiang painted pottery jar
(Northern Thailand) Neolithic Period 1000-500 B.C.
Judy Stone
"Urban Myth Centerpiece"  – Ceramic Platter –  Tatiana Hunter
Ann Linnemann drip glaze ceramic cup
Sam Scott Pottery
Henri Gandais – 1910
Thomas Spake
Copper Matte Raku Pegasus
( Crystalline horse – etsy )
Tall neck flower vase – Carter Pottery
( Tales Of A Red Clay Rambler )
Betty Blandino unique stoneware
Raku figurine " Grande Boeuf "  – Martine Cassar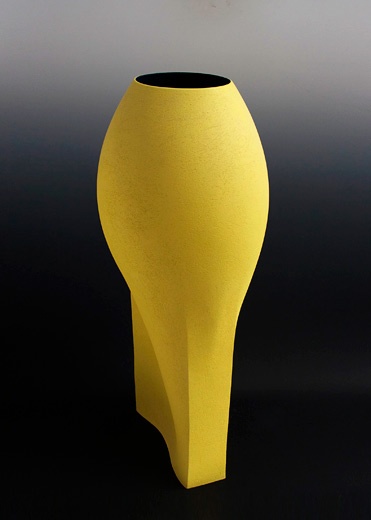 Ashraf Hanna – Contemporary Vessel
Gary Dipasquale – NY potter
Susan Filley Porcelain vase
Functional handcrafted slab built teapot with fern pattern – a green glaze with unglazed pattern,spout and handle.
Mangum Pottery
Tanoue-Shinya–Japanese ceramic artist
( Keiko Gallery )
Large Sgrafitto Jar with Cream Neck by Carol Vigil
( Wrights Indian Art )
Rick Dillingham
Barbary Treasure – Clement Massier & Lucien Lévy Dhurmer
( Courtesy of Jason Jacques )
Zsolnay Eosin Art Nouveau vase – Hungry
Catalina Pottery vase
Celedon Vessels – Nicolas Morris,  USA
Lavender Chun Vase – David Morris  USA  ( 1911-1999 )
—
–