Robert Obsieger – c.1932
( MAK collection Vienna )
Suzanne Crane – Basket handled teapot
Akirio Maeta
Vintage Nemadji Vase
Made in the 1920's and designed in a Native American pottery style.
( tiramisu3.blogspot )
Nautilus – Hilary Simms
Barrel Jug – Cyprus
750-600BC
Michael Bauermeister Wood Sculpture
Mid-Century modernist vessel by Edwin Scheier
Handmade ceramic poppy bowls  – Elizabeth Prince, UK
Brenda Holzke, USA
Anne James at Studio pottery.co.UK
 Ceramic – Special Jury Prize in 2010, Claire Roger
"My job is a graphic adventure that develops from colorful land mass and whose singularity is essentially based on the simultaneous use of color, graphics and volume. This graphic has its source in the thickness of the material and finds its form in the gesture combined with the tool. It involves concepts such as stratification, crossing, overlapping, juxtaposition, repetition, modulation, etc.. I love that my work is written in time, hour by hour, day after day …"   Claire Roger
" Madras " – Lino Tagliapietra glass –    2010
Vase – Inke Lerch-Uwe Lerch and Brodersen, Bunsdorf
Germany
Stephen Bowers teapot
Richard Tuck
Rachel Rothman -Israel
Jane Wheeler – United-Kingdom
Nishimura Toshihiko – Japan
Jar-(Kayenta-Style)
Arts Connected   – Minneapolis Institute of Arts
Ramp Ceramics
Alistair Danhieux
Frederic Debon – The Pond
Bronze Art Nouveau Vase – 1900
( aguttes.com )
Heather Rosenman,- Petrichor
Endless Ribbon Version IV, 1961-62 – Max-Bill
( concrete material  )
Musée National d'Art Moderne, Centre Georges Pompidou, Paris
Tall Pod Jar – Mathew Blakely
( onlineceramics.com )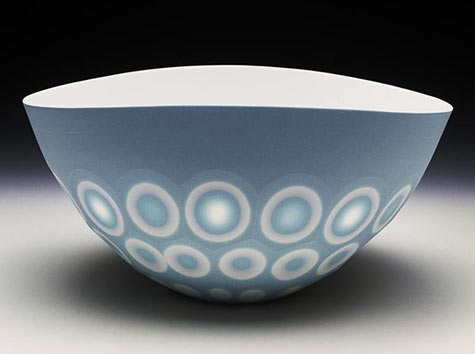 Large Space bowl by Sasha Wardell
Brent Cox  Ceramic Vase 1976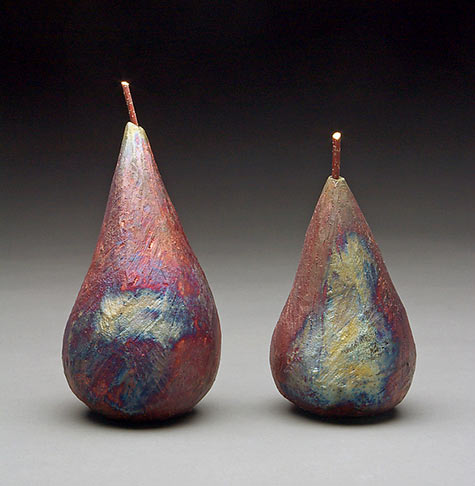 Raku Ceramic Pears Sculpture – Mary Obodzinski.
Red Object by Roland Summer
Ilaria Ghezzi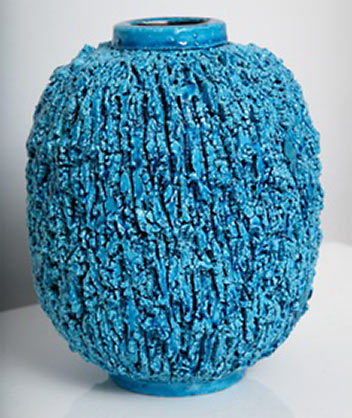 Gunnar Nylund Turquoise Vase for Rorstrand
Antique French Faïence Flask, 1730
( ROBERT HIRSCHHORN )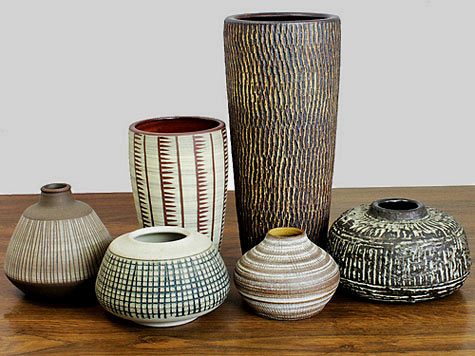 German modern mid-century ceramics with scrafitto surfaces. – 1960's
Claude Conover   1907 – 1994
Dorothy Feibleman – contemporary laminated porcelain bowl
Linda Gunn Russell  – Terracotta pitcher
Vase Japan,1900 – Art Gallery of NSW
Soda fired Yunomi — Cory Lum
A water jug from the Jerma peoples of Niger
–