The heart as an icon :
The use of the heart as an icon for love and devotion has been one of the most enduring through the ages. In the traditional art and folklore of Europe, the heart symbol was drawn in a stylized shape. This shape is typically coloured red, suggesting both blood and, in many cultures, passion and strong emotion. The heart, as one of the red suits in playing cards decks, have existed since the 15th century. The shape is particularly associated with romantic love; it is often seen on St. Valentine's Day cards, chocolate boxes, and similar popular culture artifacts as a symbol of romantic love. In Eastern spitiuality, the heart is depicted as a lotus with 12 petals, vermilion coloured and known as the Anahata Chakra.
Vintage 1980s Haeger Ceramic heart vase
The heart symbol can be traced to before the last Ice Age. Cro-Magnon hunters in Europe used the symbol in pictograms, though it remains a mystery exactly what meaning it held for them. The symbol didn't become universal until the Middle Ages. The heart icon became a major symbol for medieval heraldry, where it was used to signify sincerity and clarity. In art and chivalric literature, the heart became increasingly seen as synonymous to the Holy Grail.
The Egyptians believed that the heart was the center of life and morality. Egyptian mythology held the belief that after death, your heart is taken to the Hall of Maat to meet the  the Goddess of Justice. There your heart is weighed against the Feather of Maat. If your heart is lighter than the Feather, you join Osiris in the afterlife. As the heart was once widely believed to be the seat of the human soul, the word heart continues to be used poetically to refer to the soul, and stylized depictions of hearts are used as prevalent symbols representing love.
Heart Dish – Darrielles Clay Art
Daum Vase
Durand Iridescent Glass Vase
Barovier and Toso pink contemporary vase
Sehnsucht
Peter Lowe elegant wood carved vase
'Heart Mugs' – Natalie Pappas – NKP Designs
Art Nouveau flask – (1890 – 1900)
© Bridgeman Art Library  Museum of Fine Arts, Houston, Texas, USA
Gift of Mr and Mrs John Mecom, Jnr  Design and Artists Copyright Society
Crystalline glaze – Hein Severijns
Paloma Pottery glas pendant
Smokey Heart Mug
( fine mess pottery )
Bodhi Leaf Heart Sculpture
Anita Feng
Large pink crystal next to Buddha
( woman with wings blog )
 Royal Doulton Flambe Lobed Gourd Shaped Baluster Vase, early 20th c.
Jack Charney
Antique Victorian Pink Iris motif vase
Satin Glass Vintage Rose Bud Vase Fluted Rim
'Twin red hearts' via Mudworks Pottery
Tall cameo glass vase – La Verre Francais
Mosaic of Jesus
Cathedral Basilica of Saint Louis, Missouri, USA
Hand thrown Raku Red Vessel
Christopher Mathie
Rockwood pink rose vase
Wedgewood Pink Jasperware Vase
Shabby Chic Home Decor
Ovoid pink vase
Albert-Louis Dammouse  – Cup on stand  – 1910
Musee d'Orsay  – Paris
Koru Heart – red
( NZ ceramic artist Robyn Kunin )
Yerba Buena Mosaic Heart, San Francisco
Laurel True
Rich red vase
Pair of Sarreguemines Pink Glazed Vases.
Folded ceramic vase – Yamoto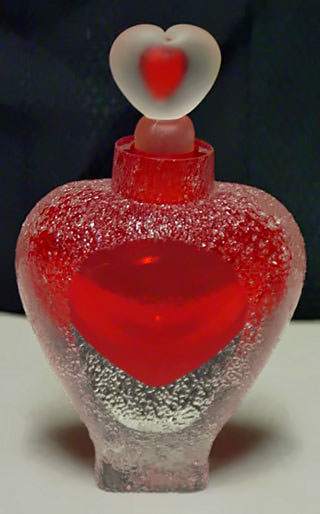 Frosted Crystal  Heart Perfume Bottle
Chris Hawkins raku vessel
Healing Heart Fractal
Updated  27/6/2013 :
Marble heart leaf tray set with meenakari and kundan work painting – Jaipur
Lynne Armstrong Earthenware Heart – Dallas Tx
Photo Evans Caglage
Natural Rock Heart
Cecilia Artistic Ceramics  – Italy
Raku Nature Inspired Hand Built Ceramics by Elena Miller
Red Lotus sculpture by Choi Jeong Hwa, Perth, AUSTRALIA, 2012
Lino Tagliapietra Vase   c 1979 – 1980
( Skinner Auctions )
Sally and Neil MacDonell  large ceramic heart  – UK
Qing Dynasty Qia Long Imperial Ware Vase
Noisettes
Silver and Cornelian heart shaped pendant
Afghanistan, 18th-19th century
Paris – Musée du quai Branly
Bill Campbell Vase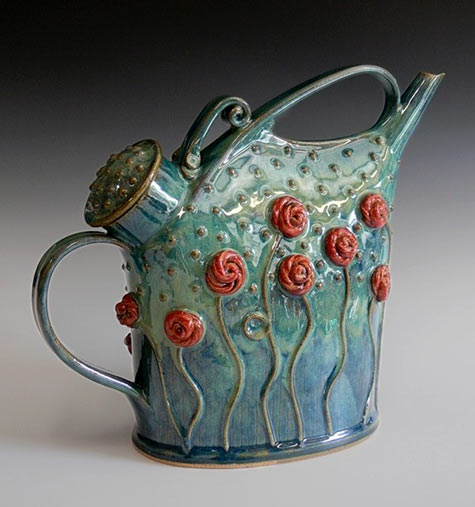 Red roses teapot – Yvonne Brown
 A Charles Lotton Opal Cypriot lamp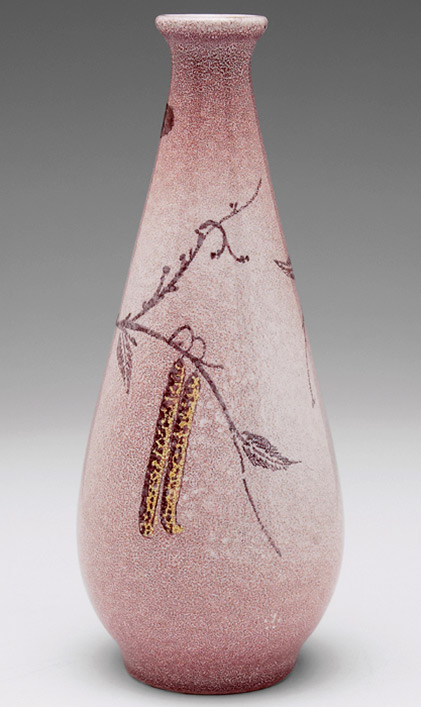 Schoonhoven vase, Dutch, bulbous shape with painted organic designs
Tina Amidon heart mosaic, Oakland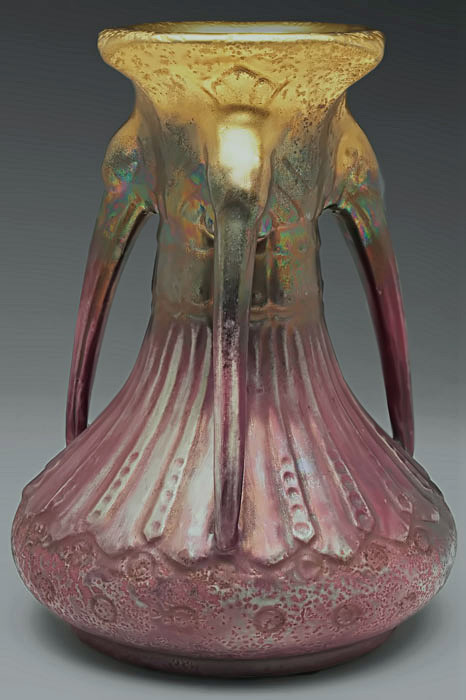 Amphora vase, in the Volate
Eden Amphora Gold Ruby
Jonathan Harris Glass
Elephant Heart
Justin and Jason Senft Photography
Leon Volkmar vase
Yolanda's Mosaic Heart on Flickr – Institute of Mosaic Art
Art Nouveau glass vase
Fimo Heart By Laurie Pollpeter Eskenazi
Anthony Hansen – 3 wall hearts
Ecole de Nancy and Pierre Joseph Mougin ceramic Mougin, large bottle Syrène or Nymph. porcelain
romyandclare-on-Etsy
Barbara Hertel
Oregon Potters
Heart in hand stone carved
abrocanteuse.blogspot.com.au
Love Sculpture – James Avery
'Wednesday's Child' by Helen Sinclair
Potted Pink Arum Lilies
labrocanteuse.blogspot
Raku heart family – Martin O'Neil
Heart shaped glass vase – Murano, Italy
Southwest Heart Treasure Box, by JillsTreasureChest-etsy
Retro Futurism Heart Cone Chair – Verner Panton
'Queen Of Hearts' – Michael Grafton
Bleeding Heart Flower
( don't ingest, it's poisonous )
myhoneysplace.com
 French Angel sculpture with rhinestone halo and a jewelled gold heart
Anita Spero Design
'A big heart like this' – Josepha Résine
Starting her career as  French fashion designer, Josepha Résine moved onto sculpting.
'Beach Heart Lolita Jaune' – Dominique Seiwert
Optical heart pattern on female body – canvas by Chris Maher
Chris Maher – 'Symmetrical Cloudscape'
Edgecomb Potters – Hearts for Gosia
Jumbo repurposed metal sculpture— Anthony Hansen
Juz Kitson
Mosaic glass heart— Shelly Armas
Pink glass perfume bottle
Cecelia Ceramiche ceramic hearts
Dew Hearts Pottery
–
Stevie Wonder was a prolific writer of love songs so I have included two here from his classic 1979 double album " Journey through the secret life of plants "
'Tree' – Stevie Wonder
'Outside my window' – Stevie Wonder
–