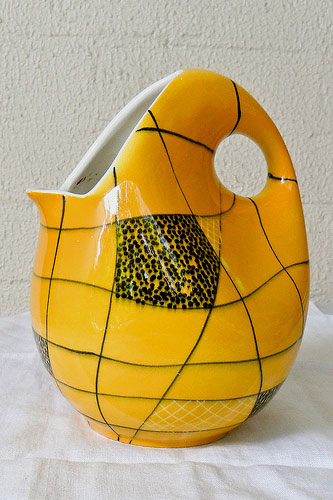 Elfie Stradler jug  ( Retro Pottery )
The rock painting below from Kakadu in Australia dates back to around 50,000 years. It clearly  indicates an artistic sense of symmetry and geometric design. A desire to express defining symbols and a subconscious  longing for structure  and order was possibly emerging as was reflected in  this ancient rock art. Geometric surface art, with both abstract and symmetrical patterns, have pervaded  the pottery arts of most ancient cultures. The earliest on record is the Protogeometric period (1050-900 BC ). Systems of concentric circles or semicircles, groups of oblique shapes, parallel lines, hatched triangles, lozenges and  rows of solid triangles, were the main motifs of the period. The shapes of the pottery vessels had evolved into designs such as the amphora, trefoil oinochoe and lekythos, krater, kantharos, skyphos and pyxis.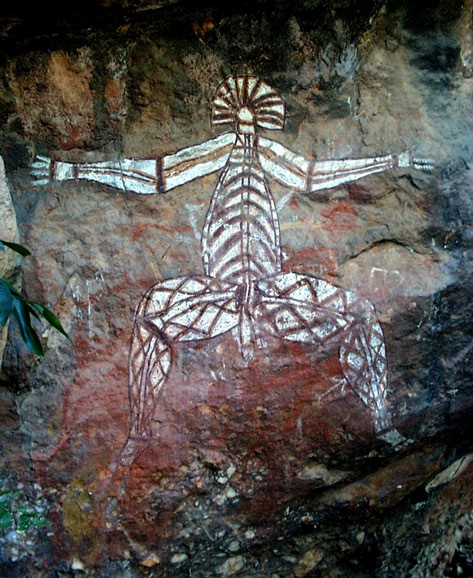 From the Early Geometric period up  to the Middle  Geometric which ended in 760BC, the decoration eventually covered  the entire surface of the vase in zones separated from each other by vertical groups of lines, creating panels. The following Late Geometric phase saw vases adorned by multi-figural scenes of everyday life, such as naval and land battles, hunting, and dances at religious ceremonies, confined within zones or panels. Geometric motifs were still found, amongst them chequer-board pattern, lozenges, complex meanders, leaves, and rosettes, all arranged vertically or horizontally.
Various representations of geometiric designs  have consistently  appeared over time, and with some cultures like the Native American, the geometric images on their pottery took on a tribal and spiritual significance. Other eras like Art Deco, featured  a predominance of  geometric aspects.
Here is a collection of mainly contemporary ceramics displaying various interpretations of geometric styles.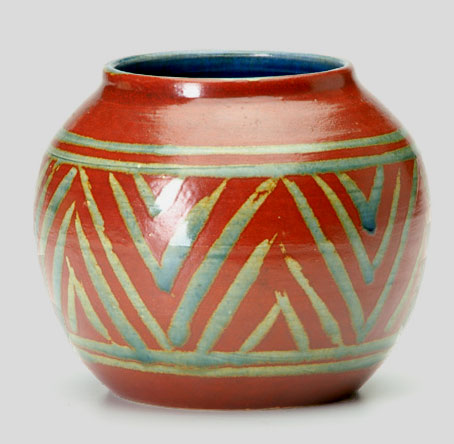 KARL MARTZ – A spherical vase with geometric decoration in green on brick-red ground, 1938
Geometric pyxis with four horses standing on the lid. Terracotta, 760–750 BC (Middle Geometric II). Made in Athens.
A Never Ending Palette – Tammy Garcia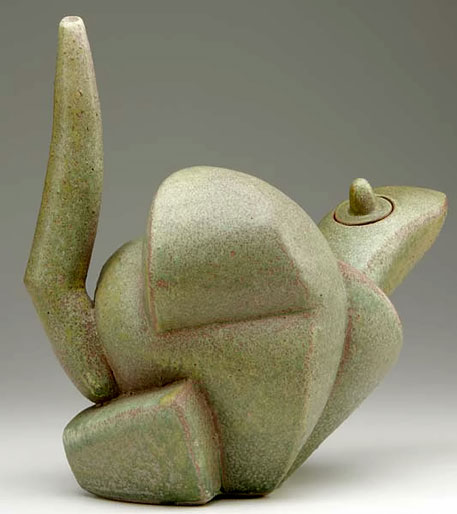 Stoneware teapot –  Chris Gustin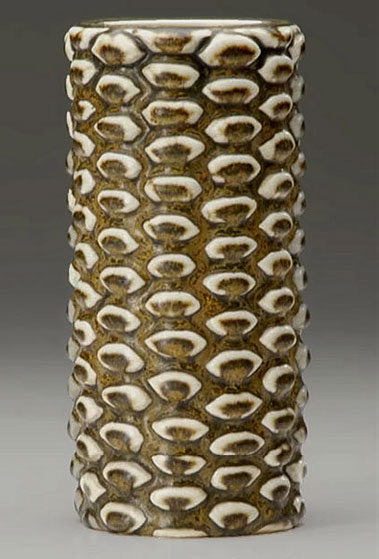 ROYAL COPENHAGEN  cylindrical vase – Axel Salto
West German Pottery Fat Lava Vases, by Scheurich Keramik ( 60's )
Simon van der Ven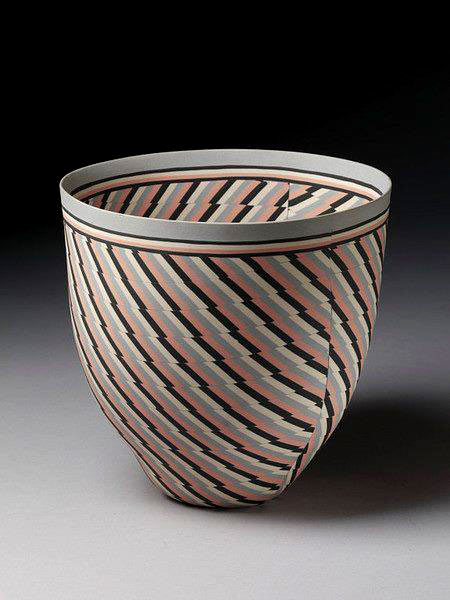 Vase by Marion Gaunce, porcelain, Britain, 1982.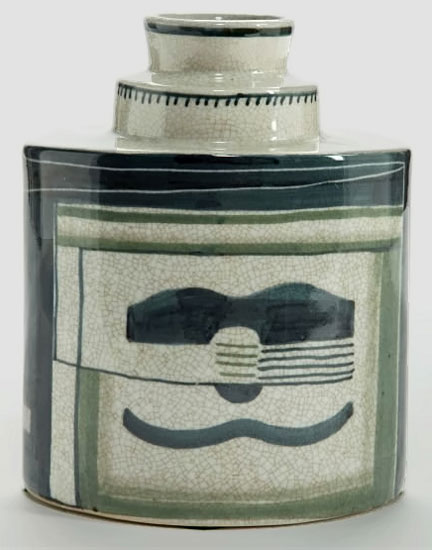 Ceramic flask-  Robert Lallemant
Raymor-Italian pottery bulb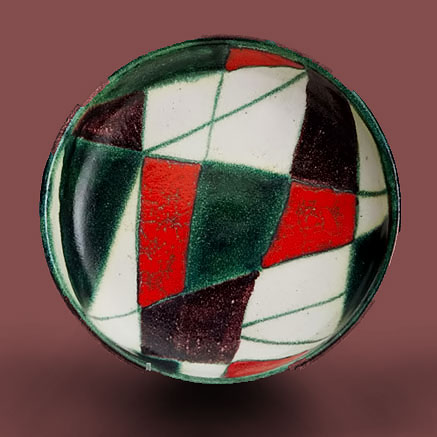 Gambone – Charger with geometric design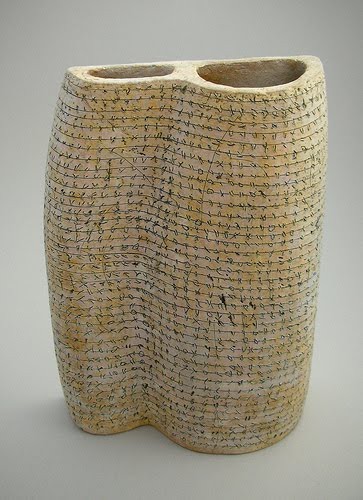 Petra Bittl
 "My work is painted, scratched, inlayed with porcelain and decorated with slips. The painted elements are simple: circles, spots and lines compliment the hand built and thrown forms."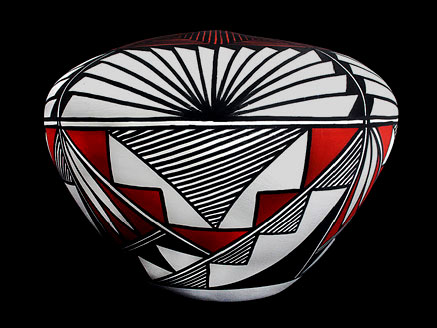 This Acoma Pottery seed pot by Nerissa Victorino is painted in the traditional geometric designs of red and black on white. –  N Victorino Acoma NM.
( Pavati Collections )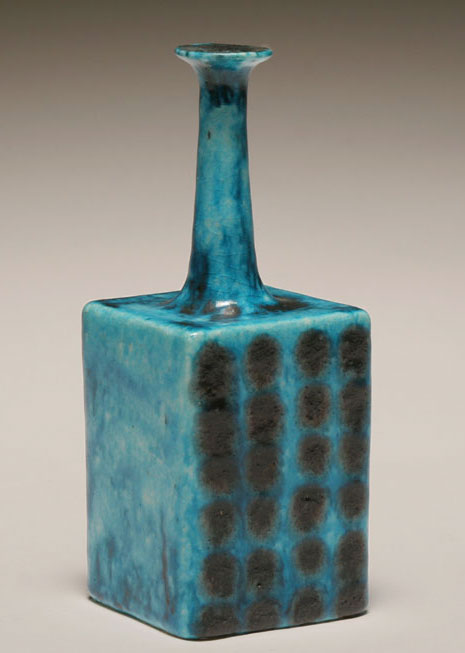 Gambone Italian square  form vessel
John Gill – Ceramic sculptural teapot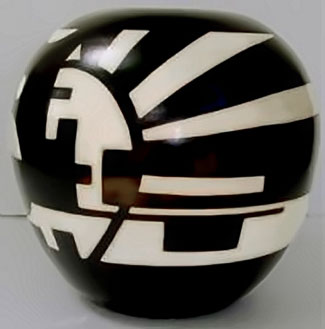 Chulucanas Art Deco pottery
Vase with geometric lines
gustavo perez
 Takagaki Atsushi (b. 1946) – Vessel with vertical folds, 2008
Ken Price
Borges
1987
( Franklin Parrasch Gallery )
Private collection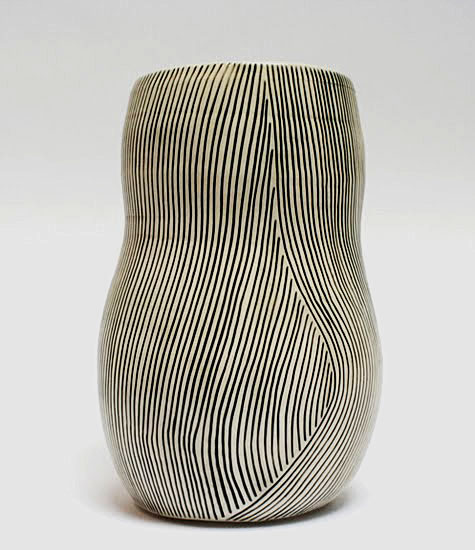 Shio Kusaka
Aaron Bohrod F. Carlton Ball
Modern Contemporary vase – Don Cornett
 Stephen Rodriguez Pottery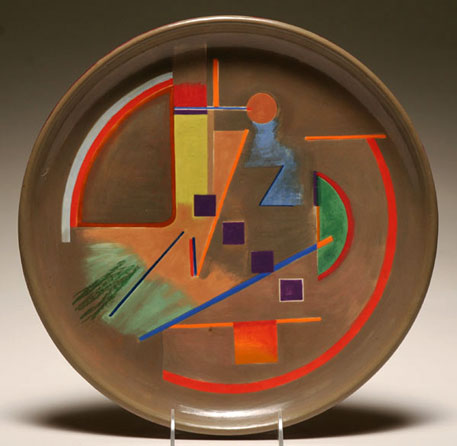 Doris Vlasek Hails
Doris Vlasek Hails
  Large double handle teapot
Brenda Richardson
Fine Line Geometric Seed Pot – Rebecca Lucario     Acoma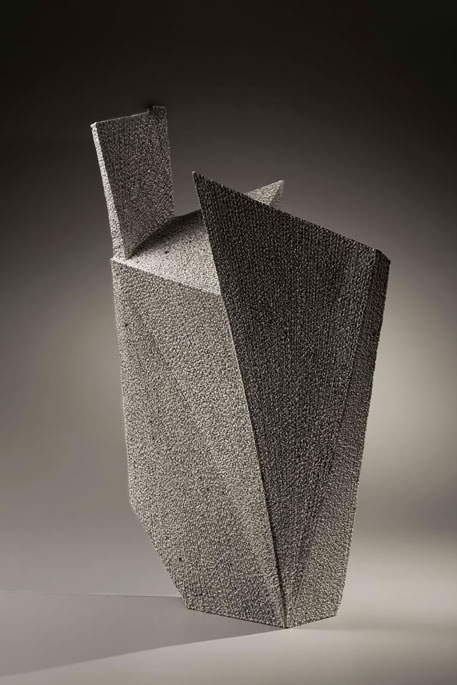 Kishi Eiko – Rectangular, leaning form with colored clay inlays, 2007
( Joan B Mirviss Gallery NY )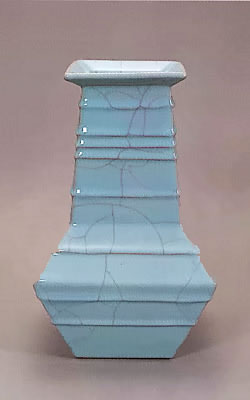 Suzuki Sensei
Ettore Sottsass
( Bonhams )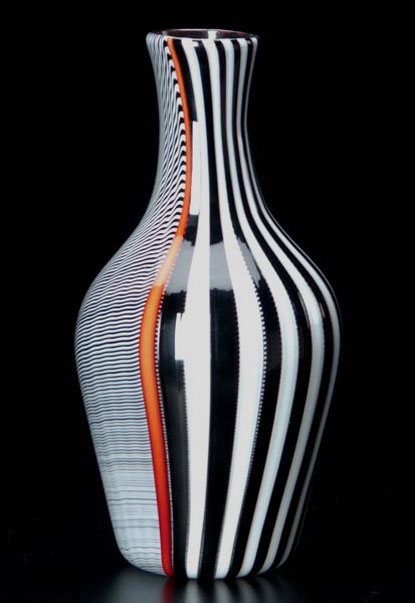 Gianni Versace Venini  – Smoking vintage collection ( glass )
HAP SAKWA -Burlwood bud vase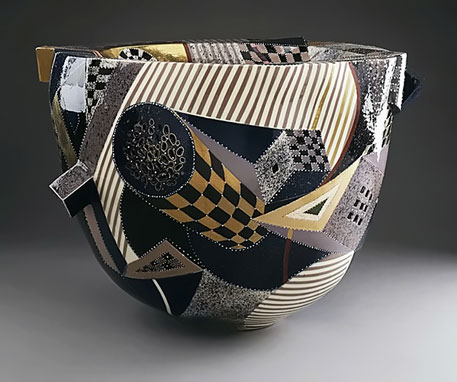 Cubist/abstract bowl –  Ralph Bacerra 1988  ( Lacma )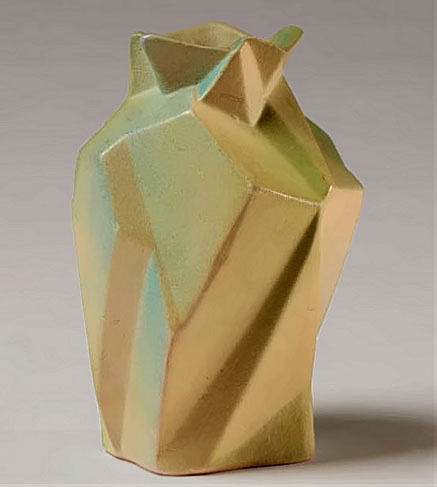 Muncie art pottery Ruba Rombic vase with airbrushed blue over green glaze
Kishi Eiko
 ( Joan-B-Mirviss  NY )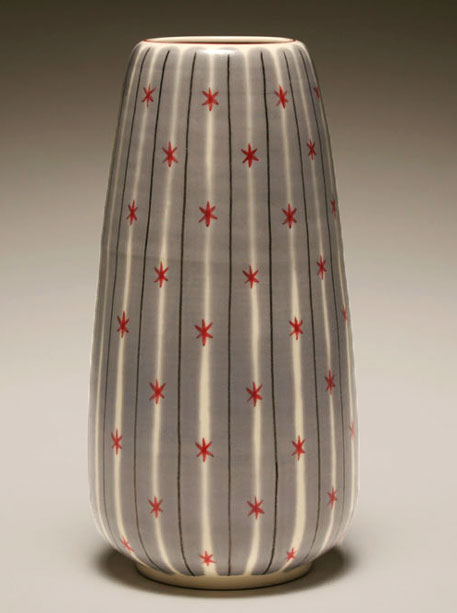 Poole English art pottery vase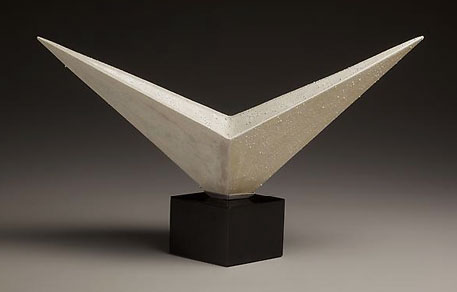 Kondô Takahiro
Sculptural ceramic
Clyde Burt –  Tall tapering red clay bottle decorated in wax-resist with an overall geometric pattern in speckled slate gray glaze.
Denmark Vase –  by Michael Anderson

–