Hillary Kane contemporary ceramics
Violet Blue Helix Glass Sculpture
Edward Schmid
Guido Gambone
Yves Mohy Sculptural Vase
( Artness )
Turning towards 1 – Johnathan Middlemiss
Hans Coper – Waisted Pot
1970
Elizabeth Fritsch
Durian Vase -Porcelain – 11" height – Simon Van Der Ven
Barbara Hepworth – " Curved Form ( Pavan )"  1956
Photo, Mark Heathcote   c, Bowness, Hepworth Estate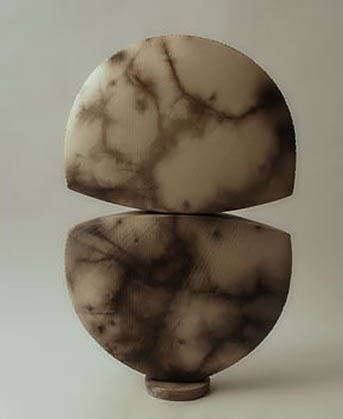 Antonia  Salmon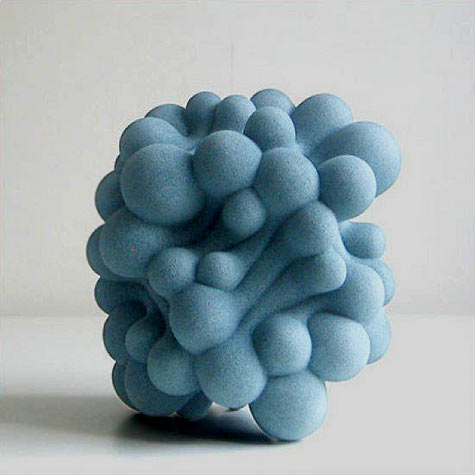 Kristine Tillge Lund
( Pule Ceramics )
Lesley McInally
Giles Bettison
Peter Hayes
Simon van der Ven
Gordon Baldwin
Alison Mateus
"Endiv" vase with matte white glaze, 1950s-60s.
Stig Lindberg, Gustevsberg – freeformsusa.com
 Unique coil-built stoneware vase with matte multichromatic glaze  – Julian King-Salter – Wales
( freeformsusa.com )
Wally Asselbergh raku vessel with lid.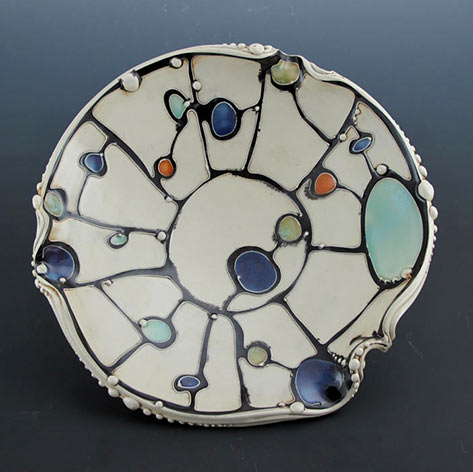 Carol Long charger
Hirokazu Ichikawa – upsidedown glazed bowl
Sylvia Holmes
Blue Foam ceramic sculpture – Angela Cunningham – 2008
Sea coral like texture
Cara Gilbert –  Hyaku
Handcrafted, wheel-thrown ceramic vase with a graphic glaze pattern covering the exposed stoneware exterior of this Japanese-inspired vase.
Clementina van der Walt
Halfway up the hill –  Craig Underhill  contremporoay ceramics
Helen Rondell Contemporary sculptural raku
Resist Slip Raku Vessel Form – Height 22cm
2004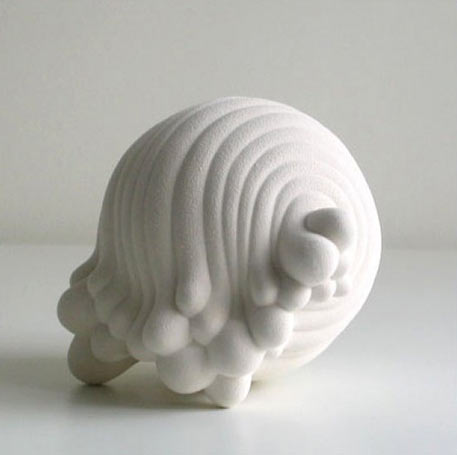 Kristine Tillge Lund  – Puls Gallery
Amsterdan
Thomas Spake – Wrapped in Light
Overlap Shoulder Pot – Larry Halvorsen
Coil built stoneware vessel with surface carving. Coated with black glaze and black slip and decorated using
sgraffito carving.
Jane Wheeler Ceramic Bottle
Untitled squared rim vessel
Ricky Swallow
Earthenware "Fajance" bowl with a white, blue, olive, and brown tin glaze decoration.
Stig Lindberg
Nino Caruso Italian ceramic sculpture
Daniel Wildrig
 Widrig works using techniques of digital design. In his recent ' Grid ' exhibition he used  a series of microlight objects in polyamide shaped like crystal reticulums growing in organic structures.
…
 < Previous                         1    2    3    4    5     6     7                     Next >         
–