'Famous Pugs' sculpture by Carol Gentithes.  Handbuilt clay and porcelain sculpture with silk screen transfers and hand painting.
(TOJ Gallery)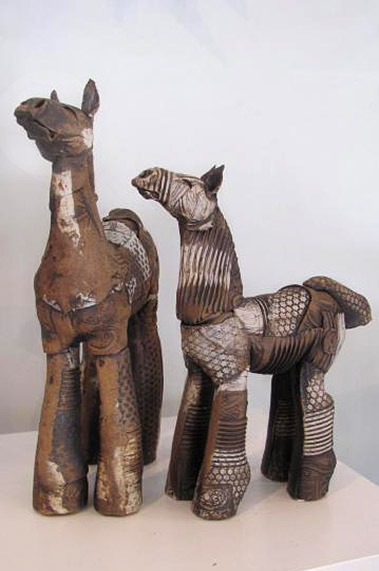 Horses by Fiona Tunnicliffe
pati sculpture – France
 Fifi – Margit Hohenberger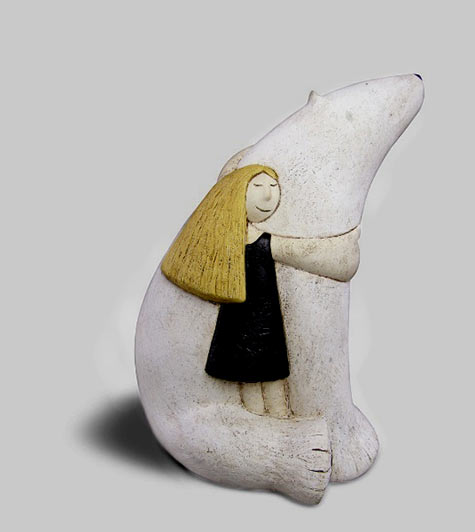 Icebear and girl by Paul Smith
Madre Olius Studio Etsy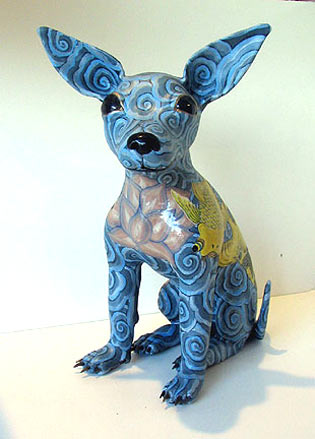 Good Fortune
( It's all the info I had on this one. Maybe blue psychedelic dogs with cute ears bring good fortune. )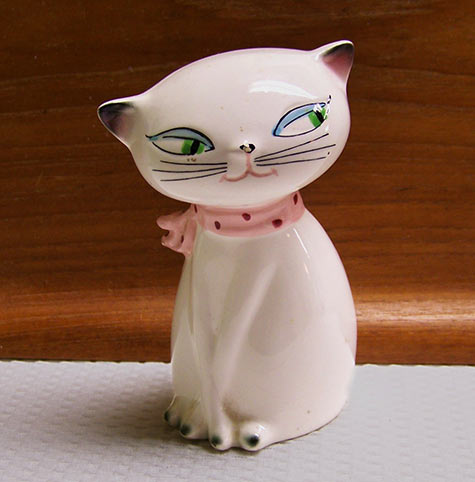 Holt Howard Cozy Kitten shaker from 1959
( Mod Lodge Vintage – blogger )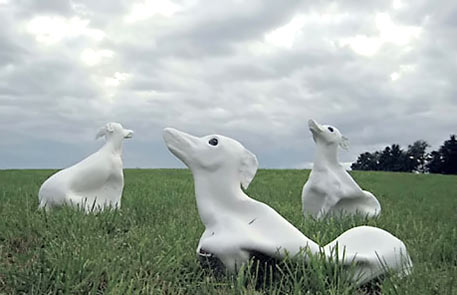 Ursula Vogel – 2008
Roelna Louw – ceramic dog figurine
Lisard sculpture – Ute Grossman
Kookaburra Jug Bird – Gillian McMillan
Ceramic piggy – Ronnie Gould
Kirsten Stingle – The Ecstasy
Marilia Zanol
Alma Labas
Anthony Theakston –  King I Am
Camille VandenBerge
Rudkin Studio
Custom Made by Sara Lynch
Perfume lizard – Nancy Y Adams
Individually wheel-thrown, hand-modelled and carved.  strictly sculptural, they are perfect for this unique and unusual surface treatment. Low-fire glazes are airbrushed in many layers of color, creating a luminous surface texture reflecting an intensity of colour.
California Pottery and Tile Works
Blissful jumbo
Lesley Martin
Sharon Sheinbart dog figurines
Sharon Sheinbart
Antonis Palles — Trojan
Raku Horse – Lesley Martin UK
Sian Alexander
Fiona Tunnicliffe,-New-Zealand
jillatay Etsy
Jacky Coville Lola Gassin
Ostinelli & Priest ceramic dog.
Stephanie Cunningham
Relaxing dog
Gigi Girfaffe by KarenFincannon on Etsy
Tufted Puffins –
Ψ
–