Les Journées de la Céramique – Paris
Les Journées de la Céramique  – 'the ceramics days' – 20th anniversary
In 1995, a group of ceramicists and experts founded the Paris-Potier Association with the intention of creating an important ceramic event in Paris in an easily accessible place, to become a showcase for ceramics. The aim was to manifest a friendly outdoor program to present ceramic sculpture in the same light as day-to-day utility objects. The Paris-Potier team has continued as an association consisting of a dozen professional ceramists, who every year invite ceramic exhibitors to present a coherent, lively and renewed pottery gathering for the Parisian public.
Les Journées de la Céramique – Paris
Les Journées de la Céramique – Paris
Some of the ceramic artists participating in the show.
Ceramic sculpture – Brigitte Long
'I like to give substance to matter-earth; It is my favorite support. I lead her, she carries me away; It is a game or a melee with matter, with fire. Model, transform, assemble, deform, paint, engrave, inhabit a space, open it and make it vibrate. Inspired by nature, the mineral and conscious of this reality so fragile and complex, I seek simplicity and the essential in the forms and the materials.'
Agnès Coupey – glazed ceramic table with steel legs
Ainsley Muraour
Alain Gaudebert French ceramicist
Anne Krog functional pottery
Rachel Wood footed bowl
' I am inspired by the world around me…the colours, shapes and the textures of the landscape.'
' I want each pot to convey its own spirit and character…to have a pulse and a heartbeat. I want the marks to reflect the journey of exploration and learning in each pot, just as a wrinkle or dimple depicts expression and character in a human face.'
Armel Hédé jar with incised surface
Armel Hédé — raku ovoid vessel
Armel Hédé
Armel Hédé lidded jar
Fabienne Auzolle – ceramic figure sculptures
Beatriz Trepat ceramic bottles
Belhaj Myriam potière platter
Belhaj Myriam ceramic decor plate
 Stephanie Bertholon – light blue porcelain vases, reptile skin patterns
Corinne Betton–ceramic-bowls
Corinne Betton
'Big Tree Cloud' ceramic sculpture – Marianne Abergel
Philippe Buraud  —  Terra sigillata bleue carte
Terra sigillata: the technique
Clays found in the nature are thoroughly mixed in a large quantity of rain water. Addition of sodium silicate favors the dispersion and decantation of heavy clay particles. After a long time of decantation (up to a month), only the upper very liquid part, which contains the finest clay particles, is kept. This liquid is used in successive thin layers to cover the dry raw clay body and polished in between each layer:  a technique very similar to Japanese lacquer. The remarkable shine of the finished piece is due to the alignment of the fine clay particles which reflect the light. The piece is then bisqued and smoked fired with wood. Depending on the nature of both the clay body and the terra sigillata, tensions may appear and will be revealed by the smoke firing process. Warm and transparent colors range from white to black through all the color palette of natural ochre.
Françoise Nugier ceramic lidded jar
Jean François Bourlard
Jean François Bourlard ceramic sculpture vessel
Bouteilles et bol – Stéphanie Gamby
Brigitte Labb, sculpture
Brigitte Penicaud
Britta Mikasch ceramic jugs
Britta Mikasch-ceramic vase and bottles
Faience bustier by Pascal Jaouen, made by  the earthenware company Henriot, created in 2008 for the Festival de Cornouaille
Françoise Nugier cache pots
Cardona Jacqueline André – three roosters motif platter
Christian Bourceau tea bowl
Alex Standen three cups
Ceramic vase by Job Heykamp
Dutch ceramicist Job Heykamp
Danish ceramist Jane Reumert
Christina Guwang ceramic cup
'Cirque 5'  — Marianne Abergel
Coupe Bleue 2 – Marianne Abergel
Beatriz Trepat ceramic jug
Delphine Dardare
Richard Dewar — ceramic sculptures
Dominique Bajard sculpture
Thierry Dupuy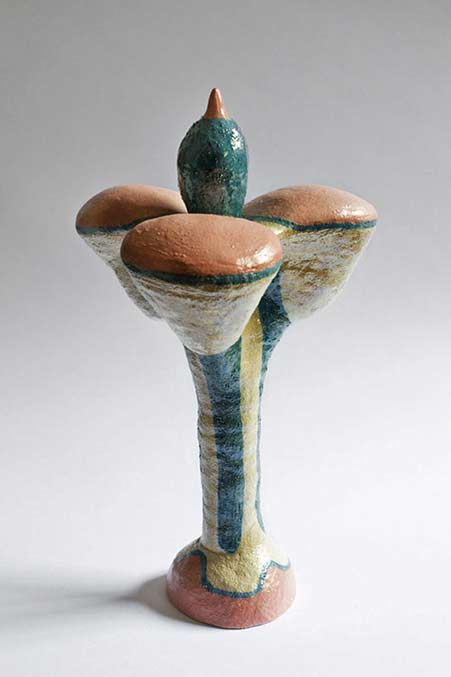 Elvira Keller — Altri Mondi
Fanny Acquart Gensollen ceramic jewelry
Françoise Chaussy ceramic art vases
Francoise Dufayard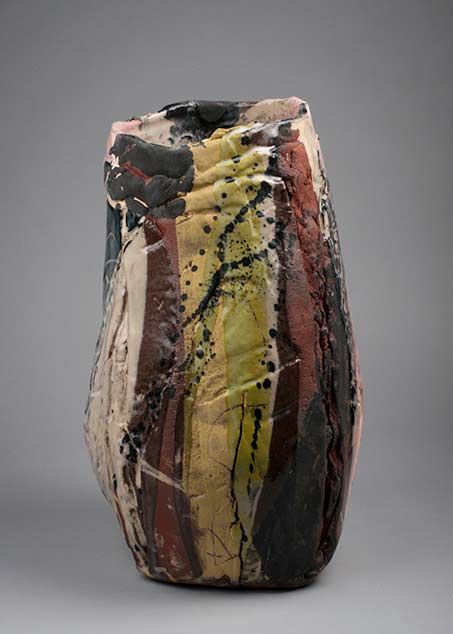 Françoise Nugier ceramic vase
Les Journées de la Céramique – Paris
Gaëlle Guingant-Convert ceramique sculptures
Alain Gaudebert — ceramic sculpture vase
Guy Honoré — contemporary sculpture
Gaëlle Guingant-Convert
Bariol Héloïse
Hélène Loussier porcelain figurine
Hemery Gwenael – abstract ceramic vase
Heloise Bariol ceramic dish
Myriam Belhaj
Jean Francois Thierion
Jean Francois Thierion with paint gun
Jérôme Galvin – ceramic vase
Jérôme Galvin
Didier Joly – free form ceramic vase
Kaori Kurihara ceramic sculpture
Michel Lanos ceramic abstractions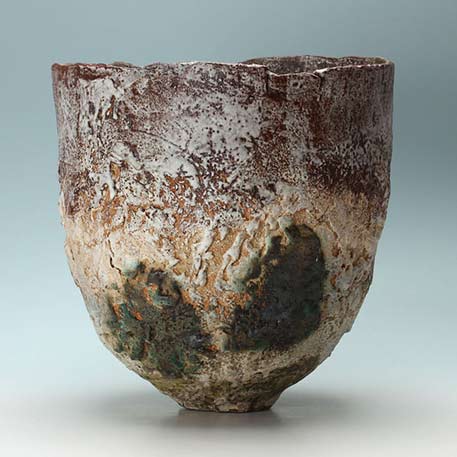 Large conical bowl — Rachel Wood
Pierre Dutertre and Stephanie Gamby
Laure Giraudaud biomorphic sculptures
Laurent Dufour
Les Journées de la Céramique workshop
Louise Gardelle ceramic jug with naked lady motif
Marc Michel Gabali
Marie Pierre Meheust
Marie Sophie André ceramic figure sculpture
Martine Le Fur
Maya Micenmacher
Marie Sophie André
Michel Le Gentil
Michel Gardelle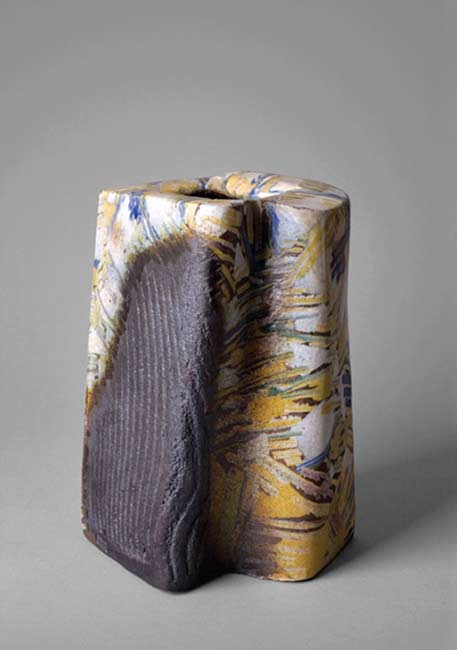 Mireille Moser
Mireille Moser
Monika Debus céramique sculpture
Monika Debus céramique sculpture
Myriam Chemla hand painted porcelain
Nani Champy Schott
Nani Champy Schott
Francoise Nugier pottery vase
Marianne Abergel
Rozenn Bigot
Sarah Clotuche
Stéphanie Raymond – mother child ceramic plate
Ule Ewelt
Vase bleu – Aline Lafollie ceramique
café céramique from Luc Riolon on Vimeo.
–