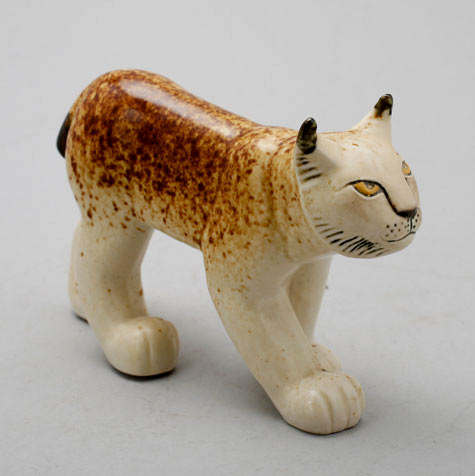 Lynx – Lisa Larson, Gustavsberg
…
 Lisa Larson, born 1931, is a Swedish ceramic designer who started at Gustavsberg Porcelain Factory in 1953. She was hired by the famous Stig Lindberg who recognized and nurtured her gift for design. The Mid -Century modernist touch is apparent in many of her works. In 1981 she left Gustavsberg to work freelance as a sculptural artist and designer for various Swedish companies and the German porcelain manufacturer Rosenthal. She did stints at various ceramic companies including Duka, Kooperativa Förbundet and Åhléns .
During this time she created several hundred different designs – many of which became design classics, sought after by antique dealers and private collectors. Lisa Larson is best known for her humorous and friendly figures, generous shapes and artfully drawn incised decoration. Even though she created appealing ceramic wares, her talent for the charming characterization of domestic and exotic animals in her ceramic figurines and sculptures became the most popular.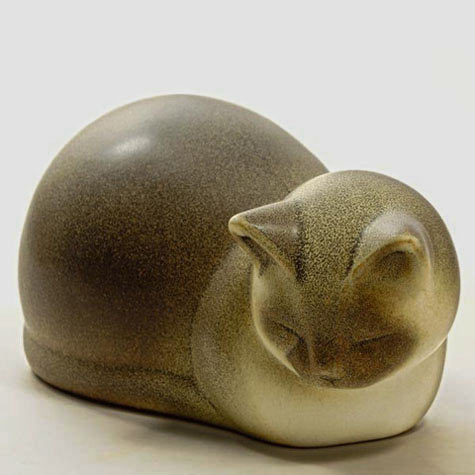 Moses by Lisa Larson – Gustavsberg Ceramic Studio
In 1992 she founded the Gustavsberg Ceramic Studio with her colleagues Franco Nicolosi and Siv Solin. Their ceramics are produced on a small scale by a team of master craftsmen and women who continue the traditional crafts of mold making, glazing and hand painting. Lisa Larson is still actively working on creating and producing new ceramic designs, while her body of work is being discovered and rediscovered by many outside of Sweden.
Lisa Larson Rhino from the 1966 Maanage Series
Lisa Larson porcelain armadillo   1970 Length 7 inches
( 1stdibs )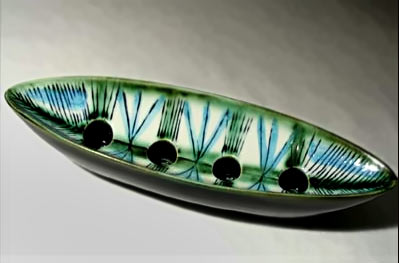 Advent – 1956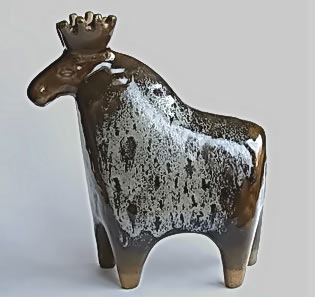 Elk, king of forest – Lisa Larson
( Skandinavisk Antik )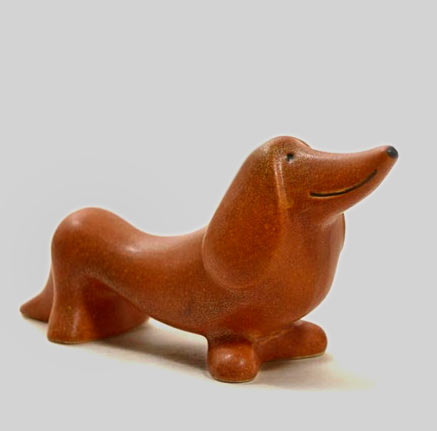 Tax Mini Dacchshund – Lisa Larson
Ceramic  Cats Lisa Larson
( theanimalarium.blogspot.com.au )
This European Bison is one of a series of animals threatened by extinction produced in 1978
 by Gustavsberg for the World Wildlife Fund and the Swedish department store Nordiska Kompaniet.
( theanimalarium.blogspot.com.au )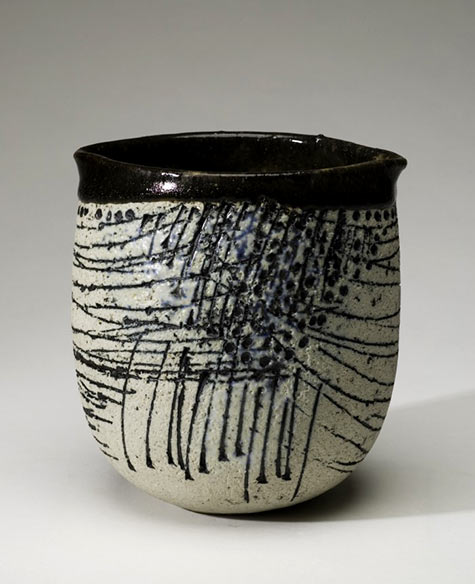 Vase with carved decoration – Lisa Larson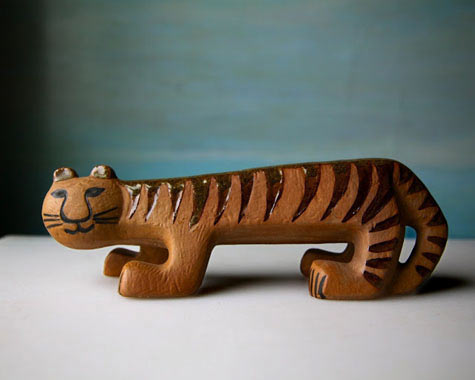 Tiger from the 1959 Afrika series
( theanimalarium.blogspot.com.au )
White Poodle Lisa Larson Ceramics
Charlotta – Lisa Larson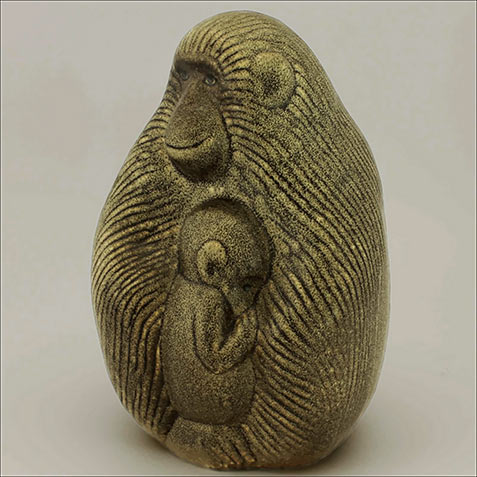 Ape figurine – Lisa Larson
Wilhelm Kåge  – Gustavsberg
70 years ago, Wilhelm Kage started Gustavsberg Studio, or "G-studio". It was launched as an "aesthetic laboratory" within the factory frames. The studio was described at the time as an idyllic oasis in industrijäktet, an idéverkstad, where the work could be done in peace and quiet without chords and office hours, as a "spiritual cycle path alongside the mass production autostrada".
Zebra from Stora ( big ) Zoo Series, 1958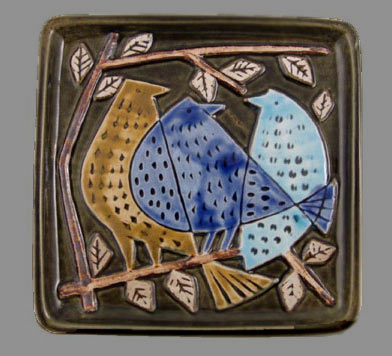 'Harlerkin' plaque produced 1960-69
( richard wallis antiks )
Anders Bruno Liljefors vase,  Gustavsberg
(  Domino Antik )
Lisa Larson Gustavsberg Wall Plaque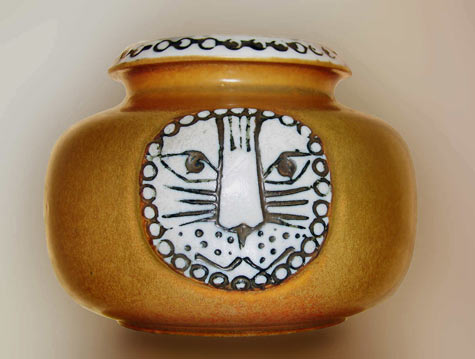 Lisa Larson – Gustavsberg Sweden
Lis Larson –  Albertina   1959-60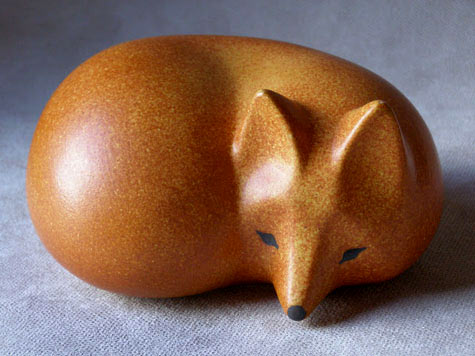 Fox  –  Lisa Larson from the Skansen Series  for Gustavsberg, Sweden   1978
Samhällsdebatten -( Public Debate ) – 1968
Lisa Larson stoneware figurine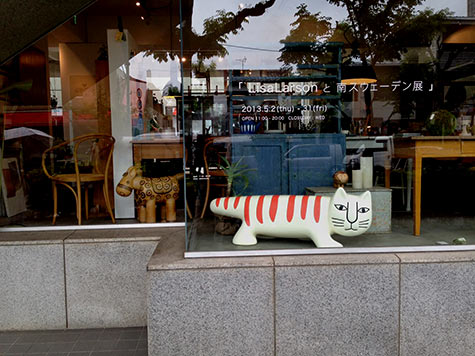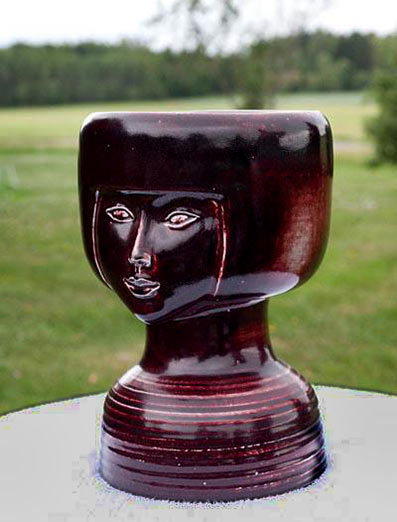 Lisa Larson ceramic head sculpture
Lisa Larson female figurine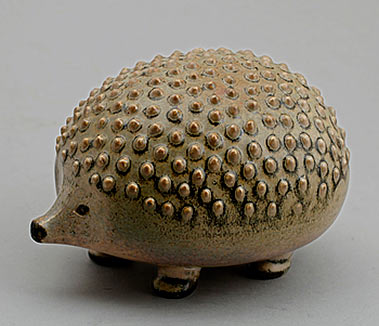 Limited Edition Hedgehog  – WWF series
( bukowskis market )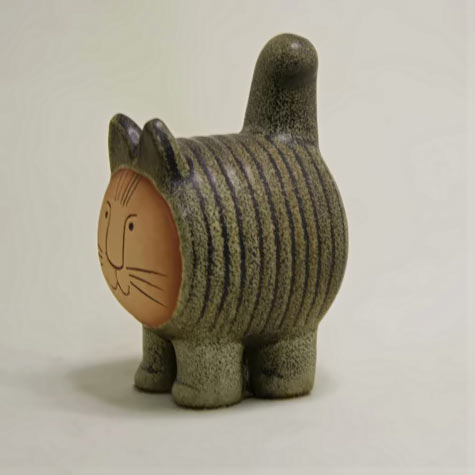 Cat by lisa larson
Poodle Figurine – Lisa Larson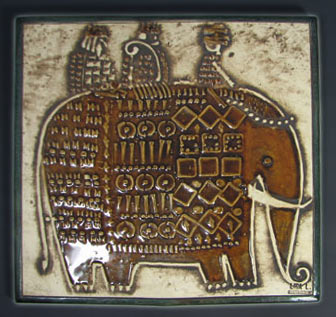 Ceramic Tile – Elephant with 3-Riders
Lisa Larson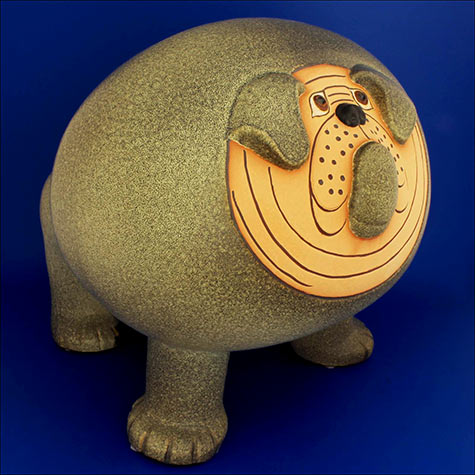 Large Ceramic Bulldog – Lisa Larson – Stora Zoo Collection  1957
Elephant from Africa Series 1964
( Retrohome.se )
 Lisa Larson Tripp Cat – Gustavsberg
Wall Tile "Birds" and "Riders" from the series "Unique".
Lisa Larson för Gustavsberg Sweden 1967.
Lisa Larson dog figurine
( Isaiaz Flickr  )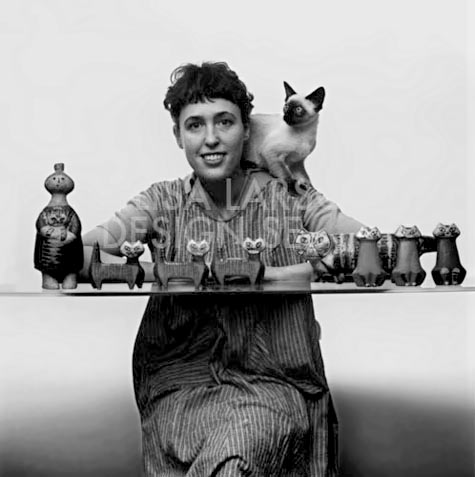 Lisa Larson with cats
Lisa Larson in studio
Lion and Bird – Lisa Larson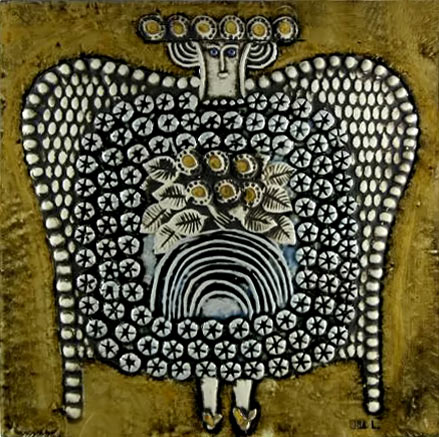 Decorative ceramic tile – Lisa Larson
Ceramic horse figurine  – Lisa Larson
( Smagarde Auktioner )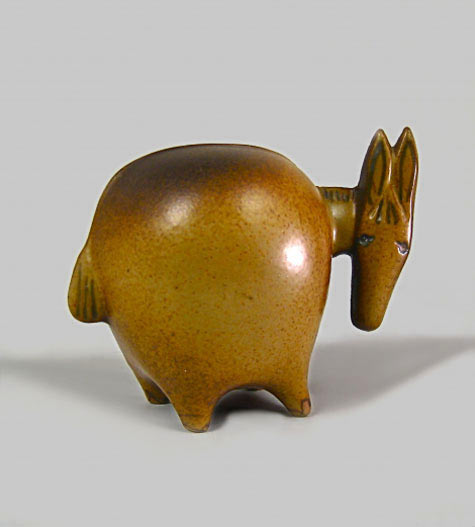 Stoneware Donkey figurine with painting and glaze
Lisa Larson, Gustavsberg,
Afghan Dog – Lisa Larson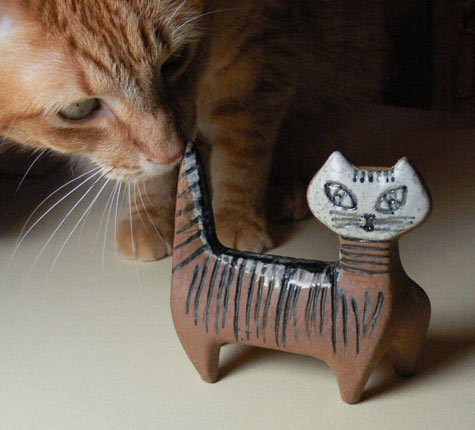 Lisa Larson Cat – Lilla Zoo collection
( Keramikk Ceramics )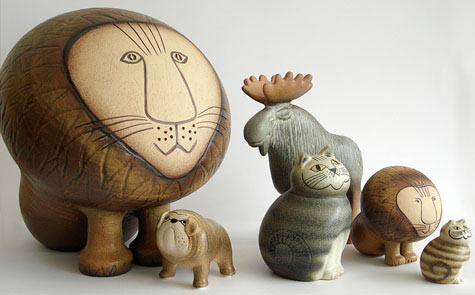 Lisa Larson Animal Figurines
Terracotta, with selective glaze, horse figurine – Lisa Larson
From the Lilla Zoo collection – The very first collection of Lisa Larson's figures to be put into production in 1955. Stig Lindberg, who was artistic director at Gustavsberg's porcelain factory, discovered Lisa's unique talent at adapting her creative ideas to the many challenges of factory production.
( Liveauctioneers )
Black and White Cocker Spaniel – Lisa Larson
Lisa Larson figurine  " Icehockey Player "
1973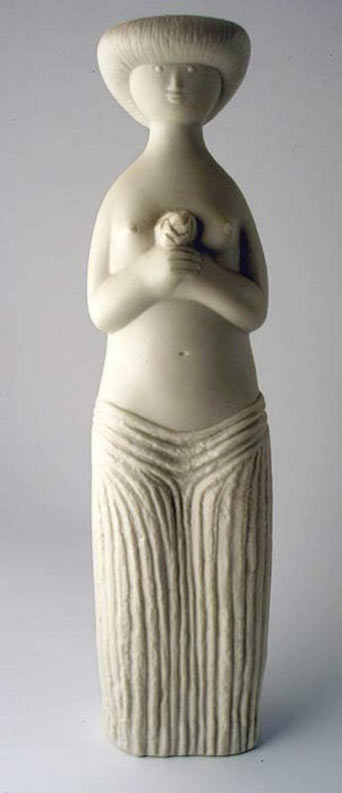 Stora Eva by Stig Lindberg
Mid Century soulful seal – Lisa Laarson
Boxer Dog figurine – Lisa Larson for Gustavsberg
1972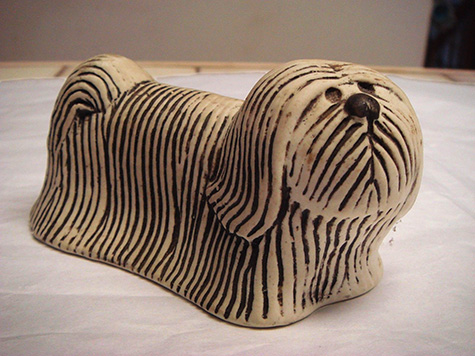 Lisa Larson Shih Tzu dog from the 1972 Kennel Series
Green Hippo by Lisa Larson
1965
Polar Bear – Lisa Larson, Sweden
Stora Zoo series 1957
Poodle Vov – Lisa Larson
1980's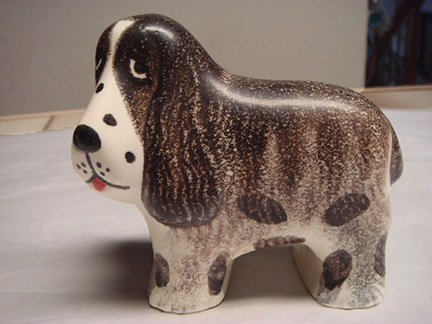 Lisa Larson Flackig Spaniel – Kennel Series 1972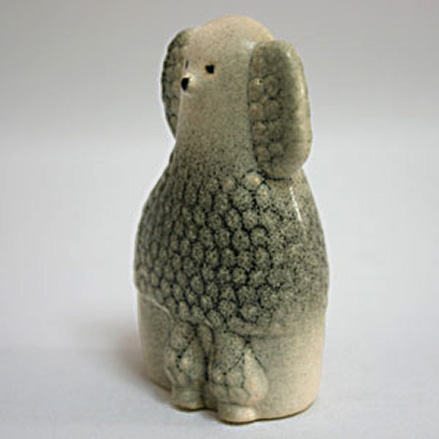 Poodle figurine by Lisa Larson, Sweden
Pair of  Sea Lions – Lisa Larson for Gustavsberg, Sweden
Noah's Arc Series 1978
Vintage Cat Wall Tile – Lisa larson
Unik Series 1962 – 1986
…
Website : http://www.lisalarsonsweden.com/home/en
Lisa Larson on Facefook – http://on.fb.me/17UUHrY

–