A collection of ceramic innovations and ideas for consideration in the field of interior decorating.
Porcelain sculpture-  Cheryl Ann Thomas
Rupert Spira
Cone lamp base made from gypsum cement that's been pigmented, layered, and topped with a spun-copper shade.
DAMM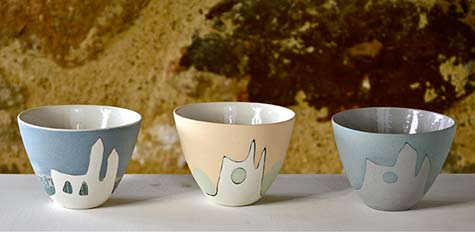 Chloe Peytermann
SICIS – 'Flower Power' mosaic panel
Conversation jp93 – contemporary pottery
Jane Perryman
 Millie Vases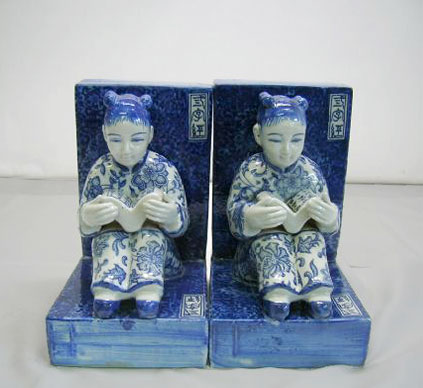 Blue and white Chinese ceramic bookends
( Kyo )
Simple homeware range made from recycled marble dust by-Francesca Gattello
Simple homeware range made from recycled marble dust by-Francesca Gattello
Porcelain hug cups – Eszter Imre
Eszter Imre is a designer and ceramist from Hungary, living in Sweden. Hug-cups are special tea cups in which the handle allows you to hug the cup with your hand while still feeling the comfort of a handle.
Ifat Shterenberg ceramic furniture : 
 Ifat uses slab rolled clay combined with various textiles and metals and uses both industrial and handmade techniques to achieve her art personified functional furniture. In 2011 she debuted at the " 100%design " exhibition in London . Ifat studied at Tel Aviv in Israel where she gained a BA in business administration and an MA in communication, then went on to study pottery, sculpture and glazing. In 2006 she established her own company where she pursued her dream of creating aesthetically pleasing and functional ceramic sculpted furniture. One of her objectives has been to  develop techniques that maintain structural strength while keeping the weight to a minimum.
Ceramic seat, side table and coffee table base.
Ifat Shterenberg outdoor ceramic seating
Ceramic coffee table and seats
Ceramic Footrest
Ifat Shterenberg ceramic decor furniture
French Antique Jarre Biot
Antic Store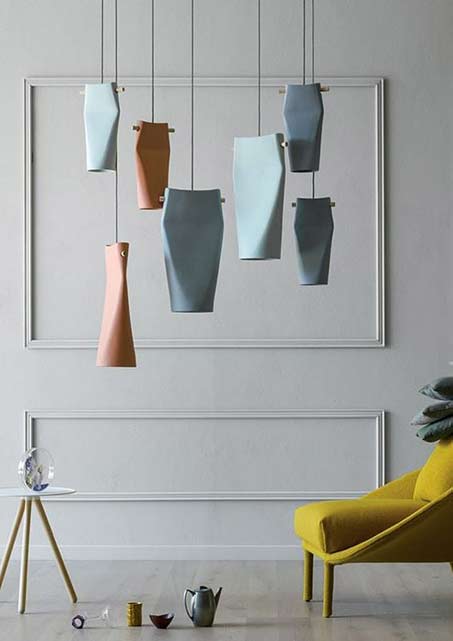 Ceramic pendant lamp 'Dent'
Manufacturer Miniforms design by Skrivo
Marsotto Edizioni :
Marsotto Edizioni
Marsotto Edizioni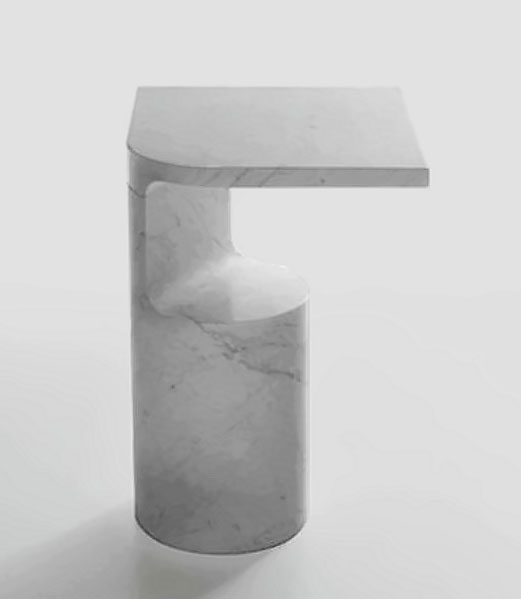 Marsotto Edizioni – minimalist side table
Ceramic 'Totems' by Marsha Karagheusian
Suzy Carvalho ceramic sculpture -"Ames"
Brazil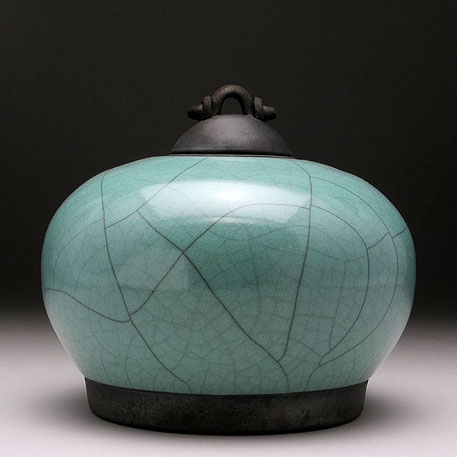 Davis Vachon
Handmade raku fired ceramic
Mosaic Pool Tiles ( Sicis )
Tom Stogdon Sculpture
Ceramic bathtub Charme by Nuvist.
Ergonomically designed to provide support for arms, back and legs.
Monumental ceramic vessels by Darcy Badiali. These pots are nearly 2.5 feet tall and feature a black volcanic glaze with incredible texture and thin clay body. ( originally I thought this had been achieved with Photoshop wizardry )
Gropius Jade – the feng shui freindly succulent plant.
Stig Lindberg and Saxbo ceramics
( Decoblog )
Olive Green contemporary vase – Bencher
Contemporary twin bath pods with a view for the living room.
Bio ethanol fire sculpture – Apricena
Fish on a rectangular platter: White orchids on gray
porcelain with underglaze decoration
Karen Burk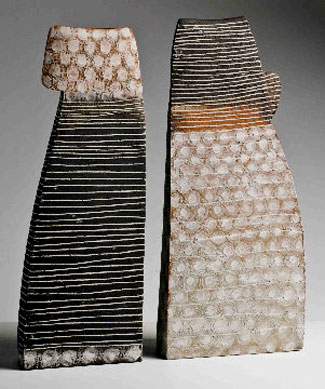 Two contemporary vases by Petra Bittl
Monica van den Berg ceramic sculpture
South Africa
Harrison Macintosh
Jesper Packness ceramic store
Copenhagen
Flower mosaic bathtub by Mosaic Sweden
Tall white ceramic bottles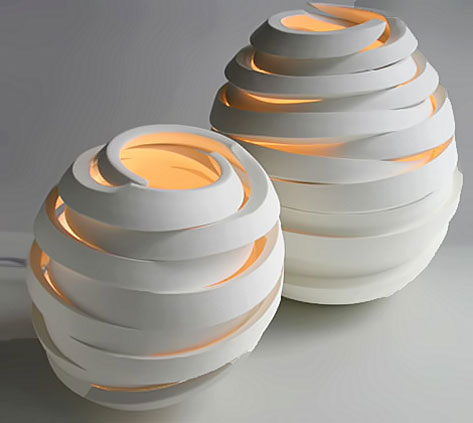 Ceramic lamp –  Szilvia Gyorgy
Larry Halvorsen – Balloon Blade Ceramic Vessel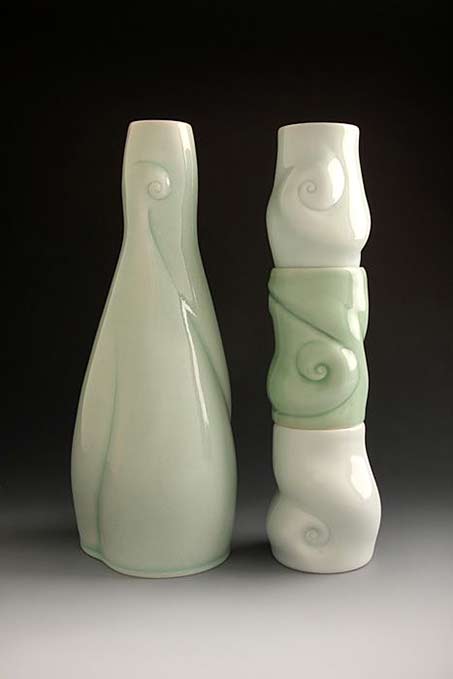 Amy Kline – Spirit bottle and cups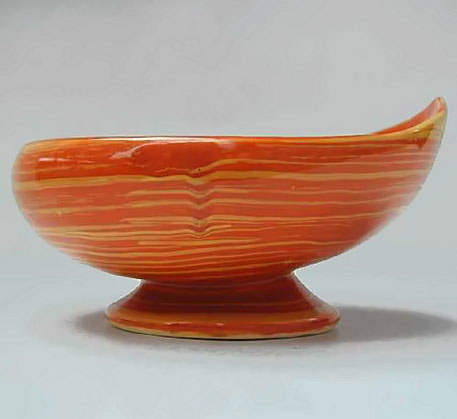 Vintage McCoy Pottery –  Mid Century Modern Planter Tangerine
bio futuristic fireplace
…
–