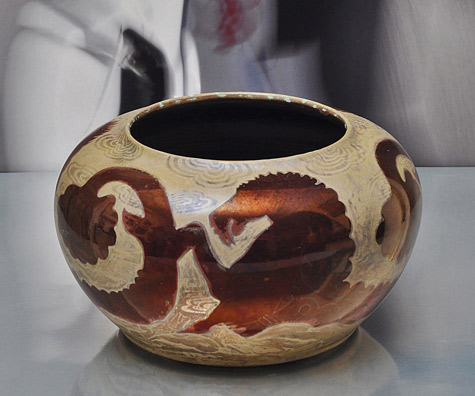 Cache pot with sea horses – Galileo Chini
C.1906-10 (design-phase) 1920 (realisation)
Italian 20th century ceramic collection –
Alberto Masetti, who comes from Bologna in Italy, has a large private collection of over 100 pieces of contemporary ceramic art by renown Italian artists, mainly from the 20th century. He also collects Murano glass vases, ranging from Venini's to Barovier's, and wrist watches from the 60's. His wide heritage of experiences, commitment to aesthetics, knowledge of artworks and their history has combined into a desire to share this beauty through itinerant exhibitions.
Coming from a family of art lovers, he was surrounded by art as a child and his passion and appreciation for art objects developed from an early age. The creativity, innovation and genius of Italian art in the 20th century held the most captivation for Masetti, hence the collection. It includes pieces that reflect the development of modern ceramics as a sculptural medium, with vases that stand alone as decorative objects without any utilitarian application.
The collection embraces a diverse representation of different artists ranging from Galileo Chini, the initiator and great protagonist of the Italian ceramic movement of the 1900's, to Riccardo Gatti, who experimented with numerous lustres and materials to modernist innovators like Guido Gambone, Marcello Fantoni and Antonia Campi. Each work in this collection has its own particular historical background and perfectly represents the evolution of majolica in Italy, with representatives, such as Giò Ponti, Fausto Melotti, and more sculptural artists like Bianchini, Matteucci, the visionary Onestini, Sassi, and other specific ceramicists like Gatti, Tramonti and Carlo Zauli.
Masetti's collection is dedicated to the beautiful art of Italian pottery between 1900 and 1990, realized by 27 famous Italian artists and ceramicists. The exhibition offers a major selection of art objects which, in the interwar and postwar periods, defined the artistic panorama where many artists became confident with the materiality of clay and used it as a mean of expression to overcome the limits of the academic categories of arts, crafts and design.
Baluster Vase with depiction of warriors – Carlo Zauli
1952- Height 35cm
Ceramiche Minghetti – freeform vase with relief decoration
Middle of the 1950's  – Height 47.5cm
Marcello Fantoni, Vase with female figures in relief
Early 1950s
Vase with abstract decoration – Domenico Matteucci
FAENZA, c. 1962-63
Fausto Melotti, SHELL Polychromatic Enamelled Ceramic Shell
MILAN, 1960s
 Yellow Vase with green  female figure motif – Domenico Matteucci
c. 1962-63
'Spaceship' sculpture – Giacomo-Onestini
 1972 – Height 50cm
Vase with unicorns, multi-colour earthenware,designed by Giò Ponti, produced by  Richard Ginori
Milano,  1930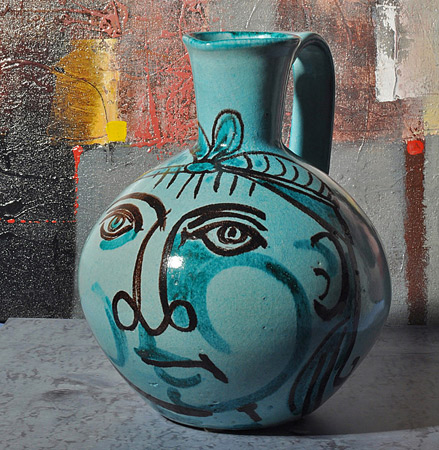 Green ceramic pouring vessel with female face – Guerrino Tramonti
Early 1950s
Guerrino Tramonti, Vase with cat, fish, pear and sun
First half of the 1950s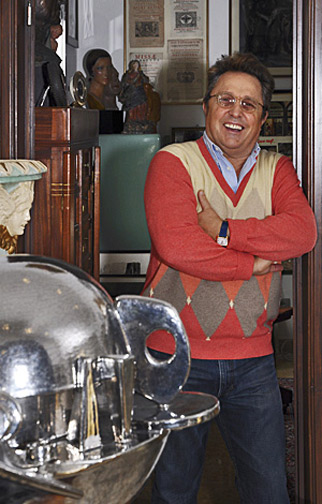 Alberto Masetti, Bologna
Guerrino Tramonti, Modernist vase with sun-moon graphic
Early 1950s
Guido Gambone, Vase in the shape of a flask
End of the 1950s
 Abstract Mask in polychromatic maiolica, Marcello Fantoni,
1950's
Guido Gambone, Vase with fascia decoration
End of the 1950s. Height 47.5cm
Lustre Majolica Vase with gazelles – Pietro Melandri
First half of the 1930's –  Height 29.5cm
Bird vase in a zoomorphic form, with a triangular base – Riccardo Gatti
Faenza, Italy – 1950's
Vase with abstract decorations – Riccardo Gatti
End of 1960s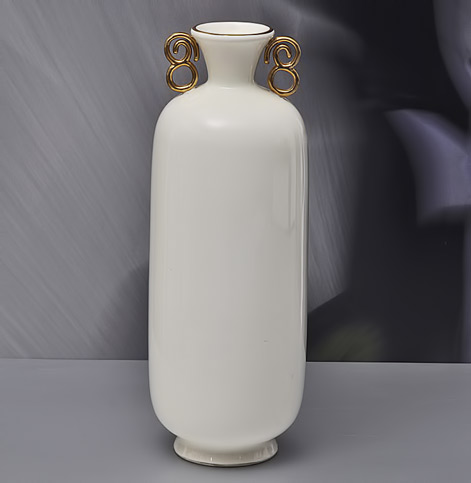 Vase with gilded handles – Richard Ginori and Giò Ponti
1930s Height 33cm
Vase decorated with ears of wheat – Guido Gambone
Mid 1950s
 Perugia decoration 'Umbrian landscape' – Rometti Manufacture, Umbertide
1930
Sculpture in enamelled terracotta with polychromatic glazing – Leonardi Leoncillo
From 1953
Spherical vase with geometrical decorations – Ivos Pacetti
AAlbisola, Italy, 1923-1924
Footed vase with decoration in relief,  moulded maiolica – Carlo Zauli,
1955 –  Height 47.5cm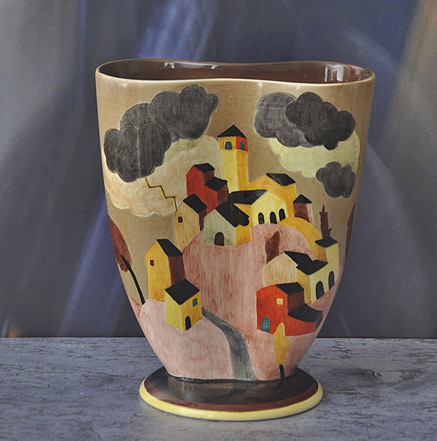 Lenci Ceramiche  vase –  'the storm'
Torino,  1931  – Height 25.5cm
Arturo Martini sculpture in stoneware "La Pietà"
From 1941- height 30.5cm
Guerrino Tramonti –1966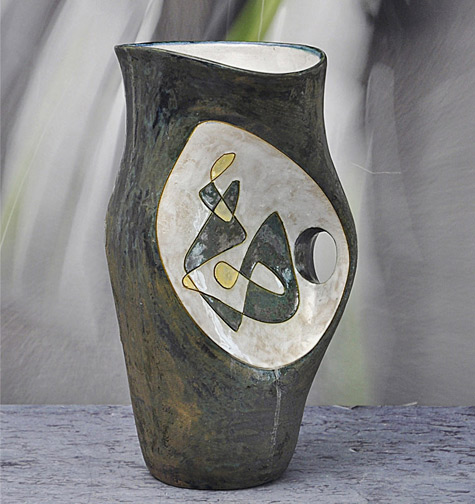 Agenore Fabbri, Ceramic Vase with perforated body decorated with geometrical motifs
1953
CARLO Zauli, Vase with abstract decoration, 1955
Antonia Campi Vase
1950
Warrior figurative motif maiolica vase  Marcello Fantoni,
c. 1956
See more of the Masetti collection here 
More Italian 20th century modern ceramics
Vase with geometric eagles decoration – Galileo Chini
circa 1903-1910
Guido Gambone Italian modernist geometric ceramic lamp base
circa 1960
Giorgio Zennaro, 1979
Rago Auctions
'Taureau' – Guido Gambone
ca 1950
Chamotte textured vase with abstract horse motif – Aldo Londi ?
Pair Of Clear Glass Obelisks – Paolo Venini
Rago Auctions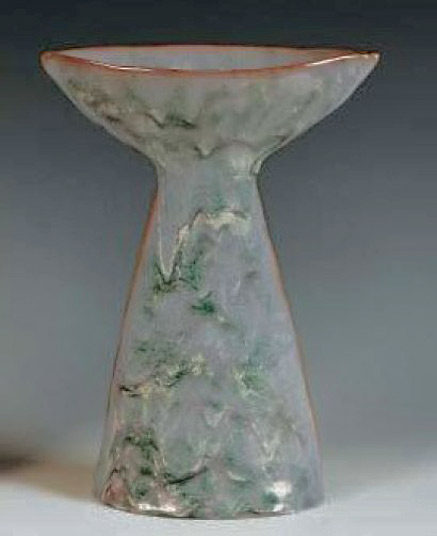 Fausto Melotti
–