Watching the watcher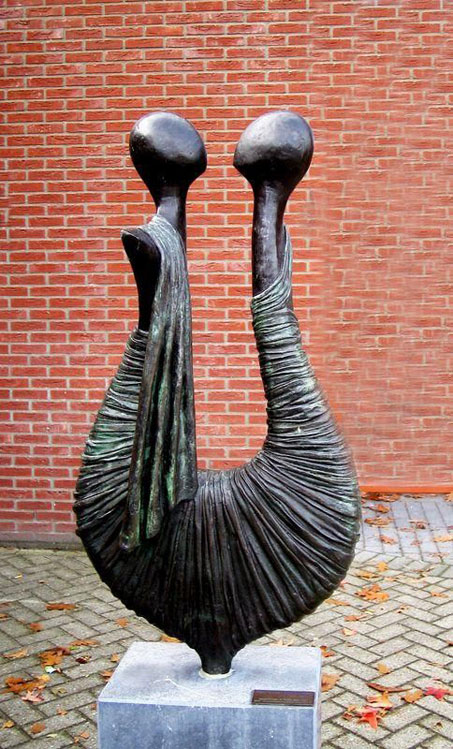 Liesbeth Rutten
Vertrouwen, NL
A collection of innovative ceramics for aficionados of the audacious, quirky and original arts. On display are expressive figures indulging in varying degrees of scrutiny and perception, from the self absorbed to the inquisitive, contemplative and incisive and including forms that are hybrid, fractured, holistic and abstract. Fertile titillation to the imagination never goes astray and I applaud these artists for providing such amusing vehicles of flight into fantasy through courting the unpredictable, eccentric and surreal. Idiocentric visionaries providing escapism from the conventional while forever stretching the boundaries to tease the parameters of reality. Leading to a captivating conclusion from following an adventurous spirit of creativity and independence, sometimes beyond the threshold of rationality, with touches of humor, brilliance and the thought provoking.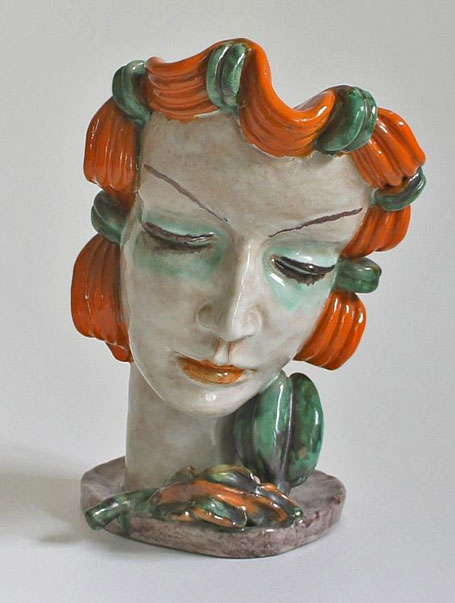 Woman's Head designed by Rudolf Knörlein for Goldscheider
Vienna, 1930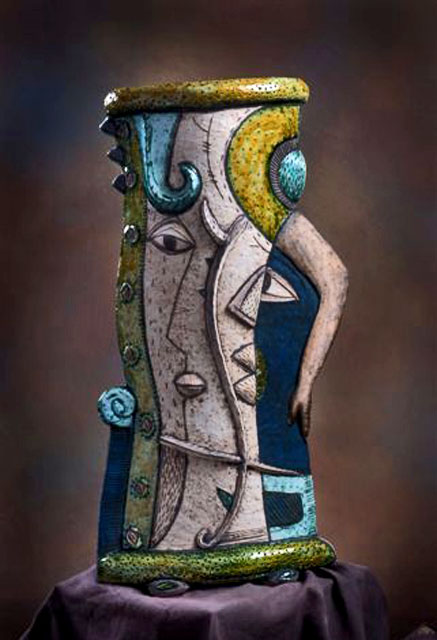 Cubist vase Charmaine Haines
French Experience Collection photo Marie Clair DeBourg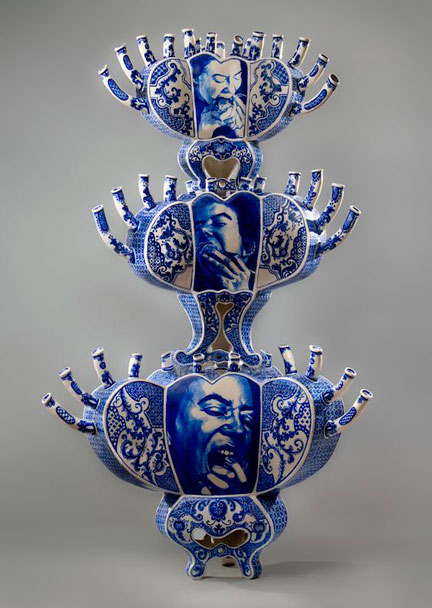 Ann Agee, porcelain 'Tulip Vase'
1994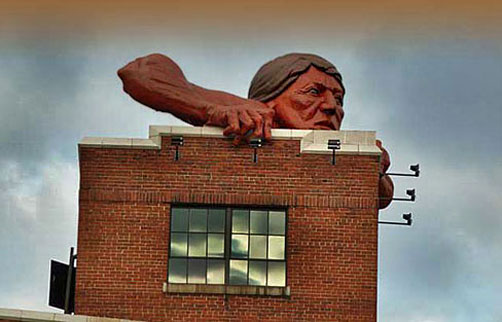 Paul Di Pasquale Jimmy Dean sculpture
"Connecticut"— the historic Lucky Strike building overlooking the James River tidal  basin
2010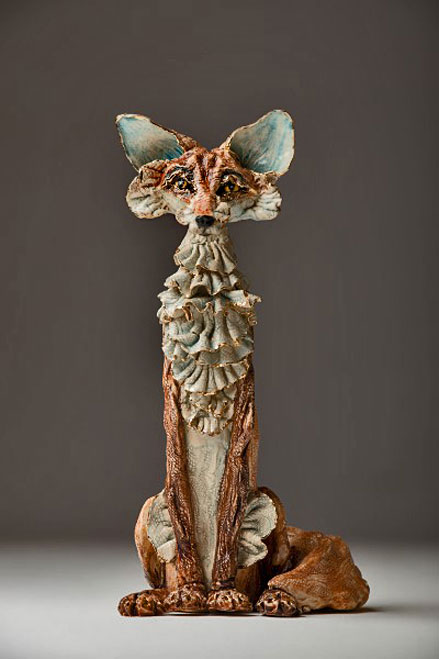 Large Sitting Fox – Gin Durham
photo Paul Wilkinson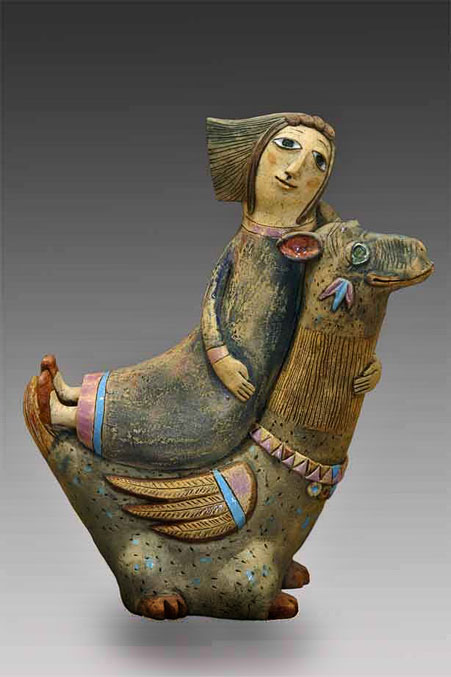 Galina Bulganin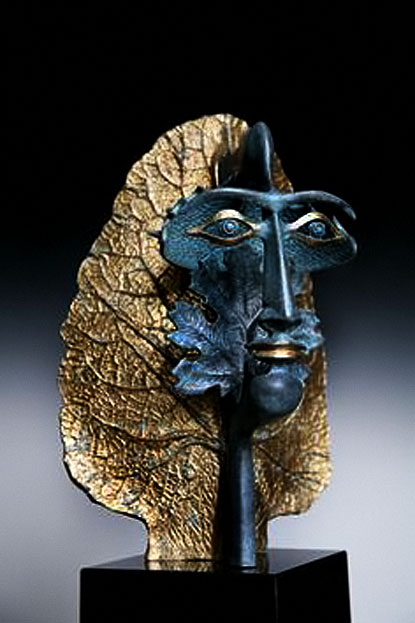 'Horta' – Fons Bemelmans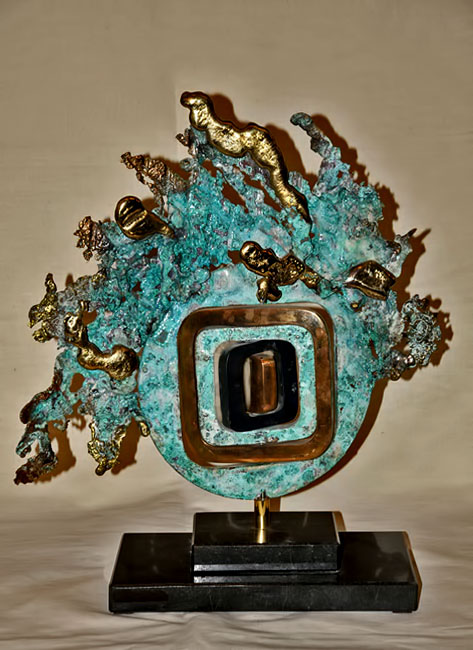 'The Inner Door' –  Abstract sculpture in green and gilded patina bronze by Cantarel
1970's
ABC Pascal, Paris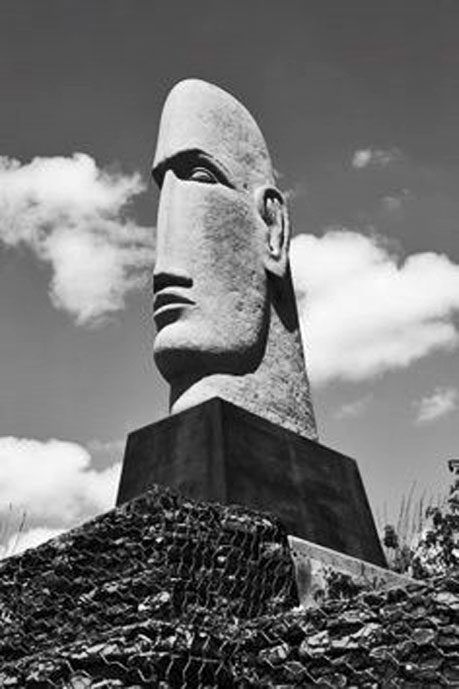 A sculpture at the entrance to Anton Smit's Sculpture park located in Bronkhorstspruit, Sth. Africa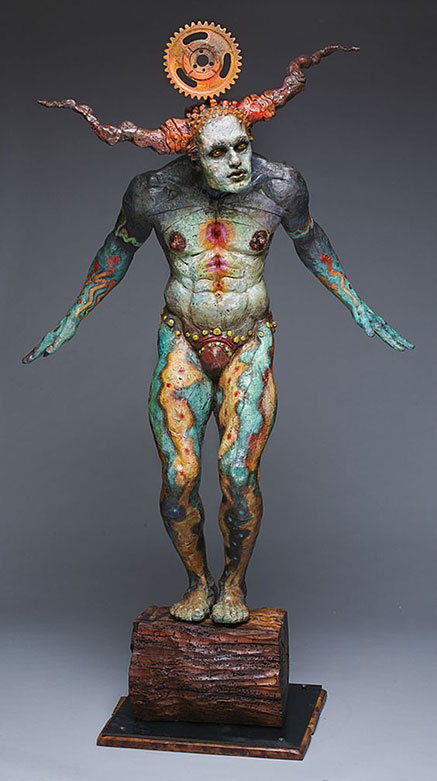 George Lafayette – Spirit Guide series
See more George Lafayette sculptures here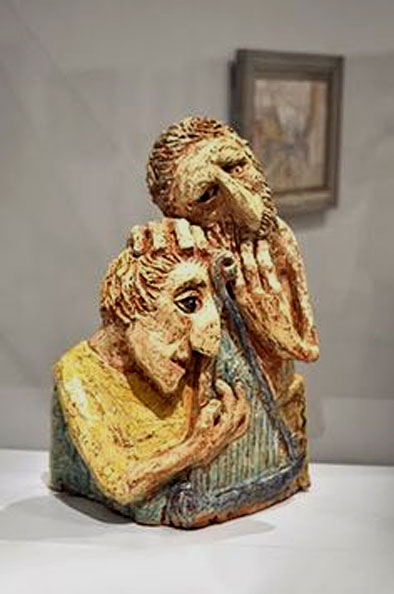 "David and Saul" – Arthur Boyd
c. 1951 Murrumbeena, Melbourne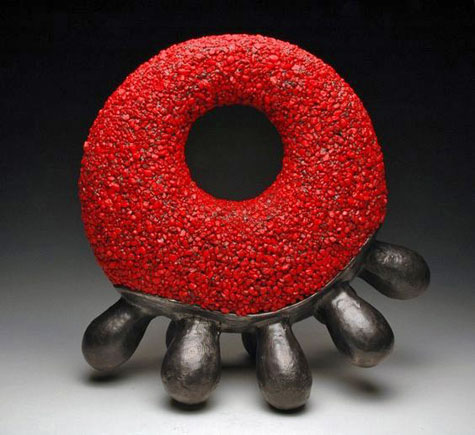 'Crimson Hoop' – Bryan Hiveley 
'My abstract sculptures present surface textures that are candy-like and color-saturated; they reverberate in the space between oppositional constructs such as artifice/natural, synthetic/organic'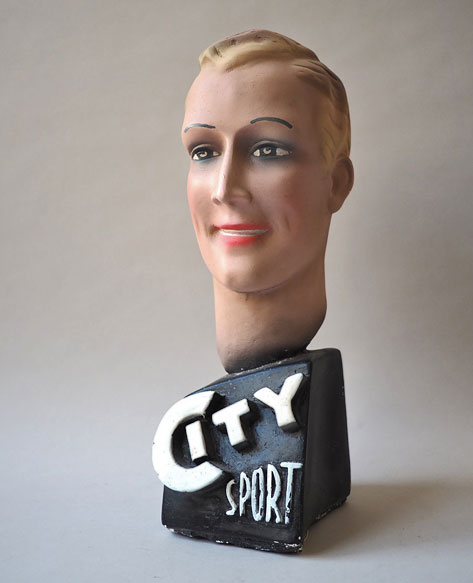 Mannequin head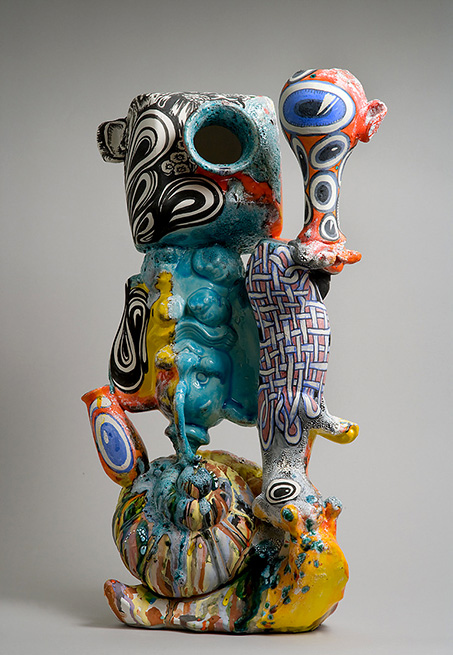 Michael Lucero — 'Watching Wishing'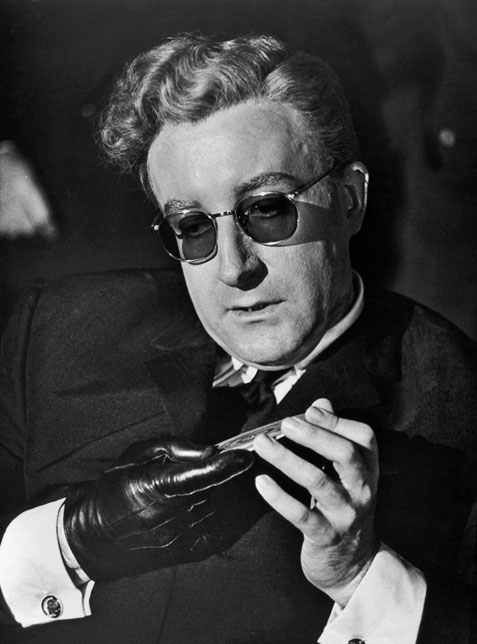 "It's a masterpiece"
Peter Sellers in Dr.Strangelove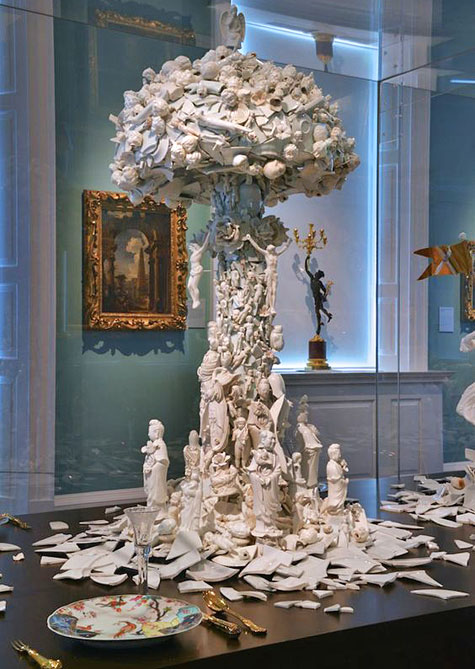 Bouke de Vries – 'War & pieces (cloud), 18th, 19th, 20th century'
2012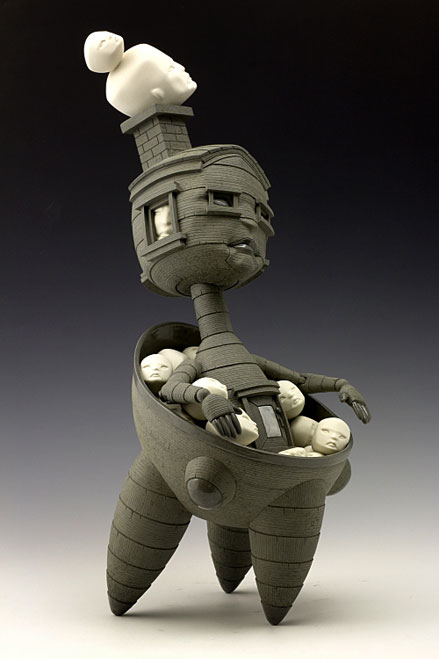 'Comfort Zone' by Calvin Ma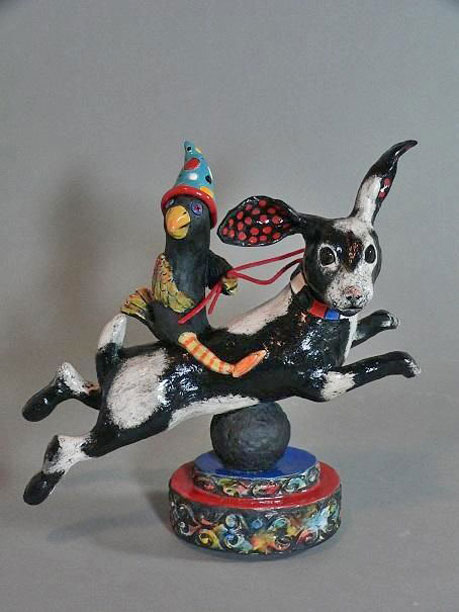 Whimsical Bird and Rabbit Sculpture by Cathy Meincer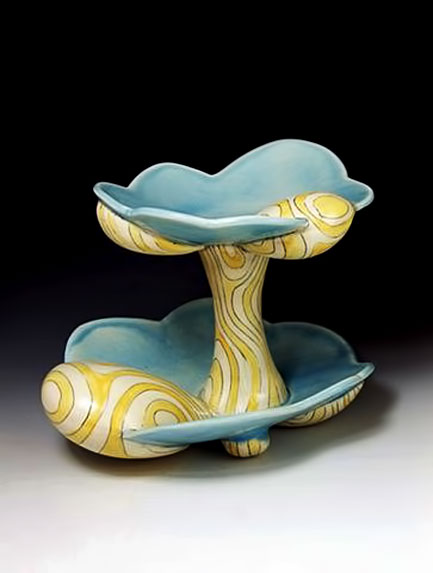 Chandra DeBuse – 'Two Tiered Treat Server'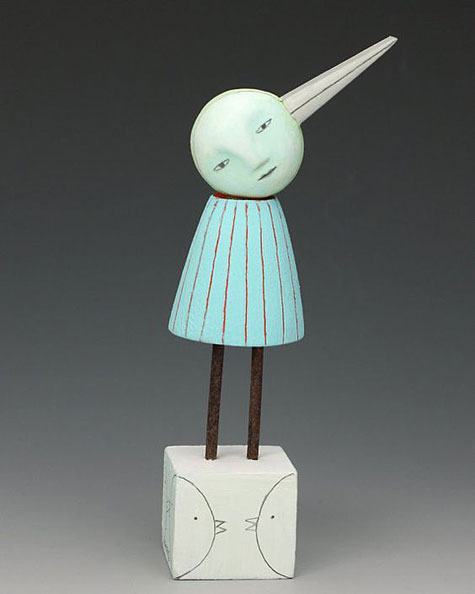 Christine Kaiser — 'Bird Girl'
christinekaiser-etsy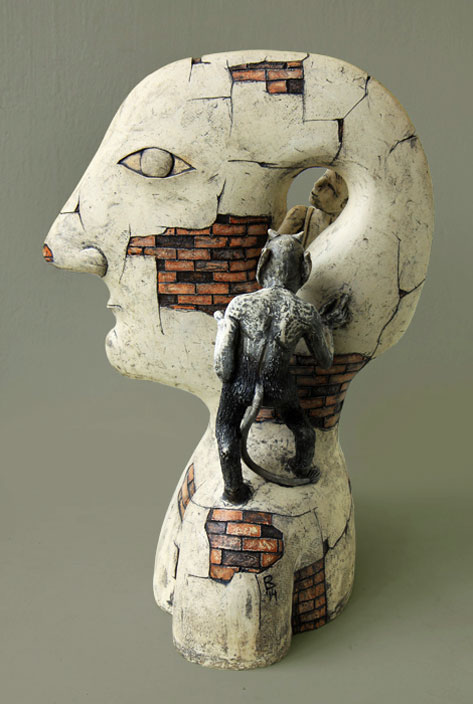 'Conversation through a Wall' —- Ricardas Lukosiunas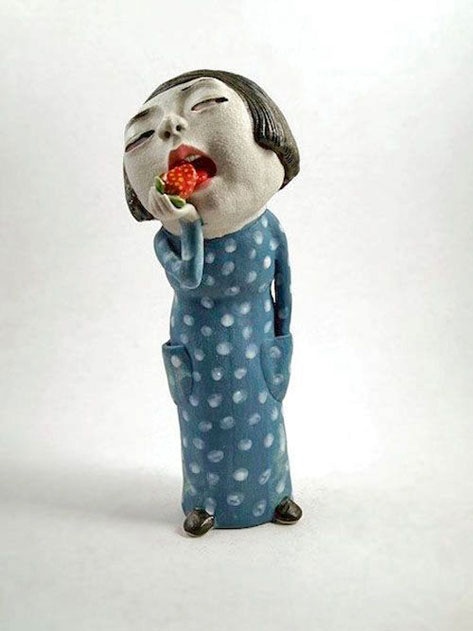 Dai Li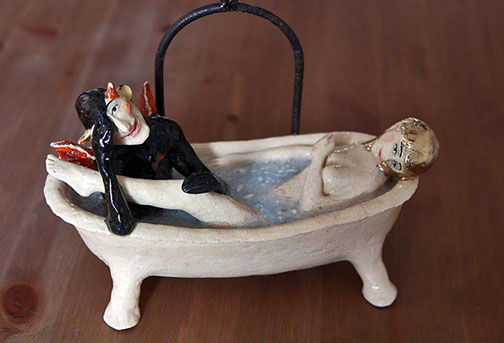 Dorota Urbaniak Pelka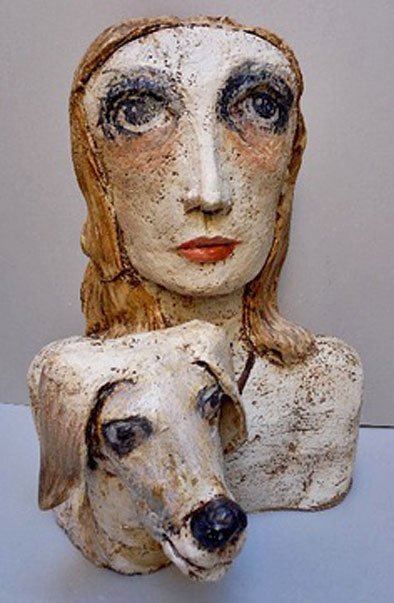 Teresa Girones ceramic bust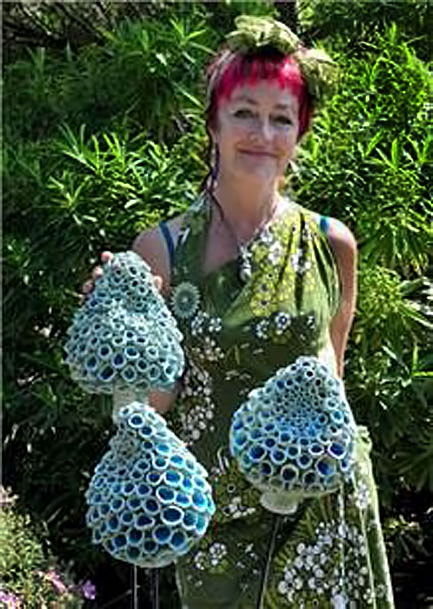 Frances Doherty with her Blue Bells
Picture by Peter Boam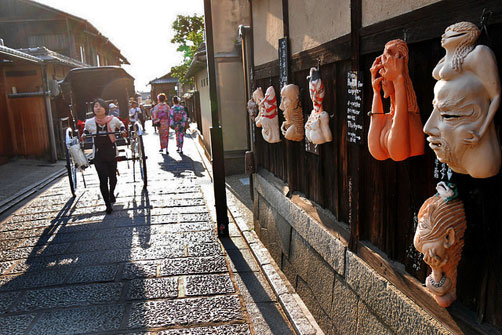 'Mystery Alley' – Minoru Karamatsu – flickr
Japan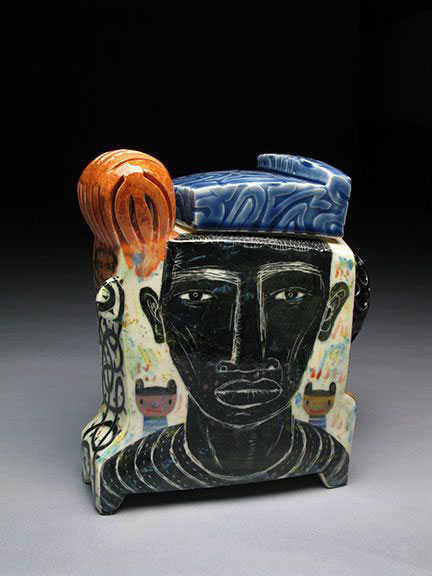 Teapot, 2014, by Kevin Snipes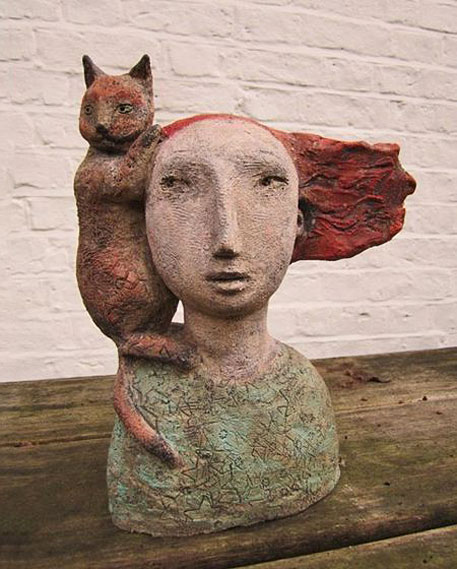 Frances Baruch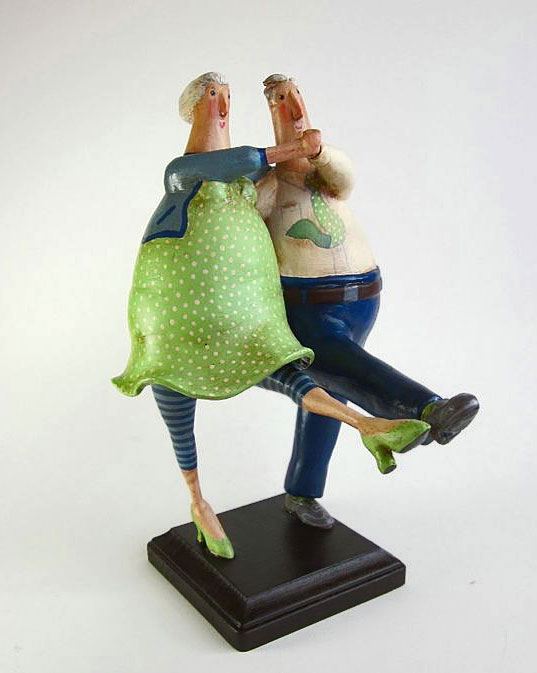 Kicking up heels – E.Krasnova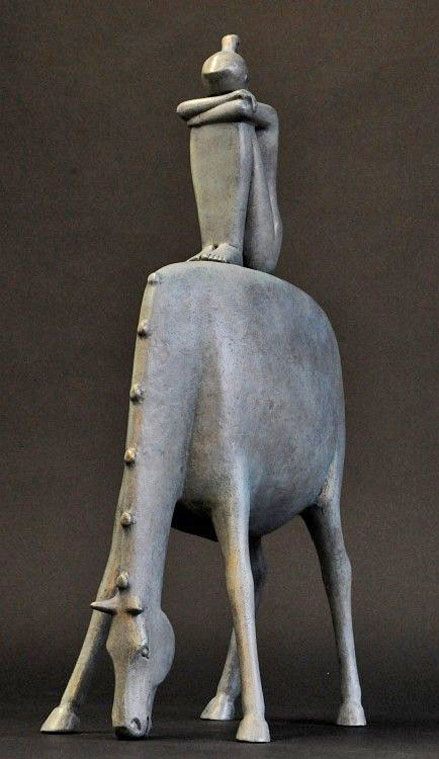 UK sculptor Eoghan Bridge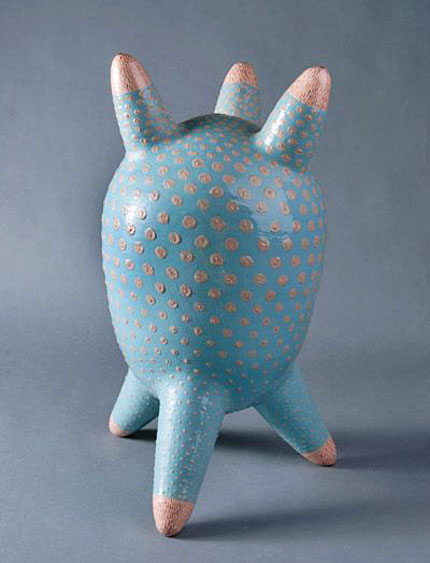 Eva Kwong
Theodoros Papagiannis, Greece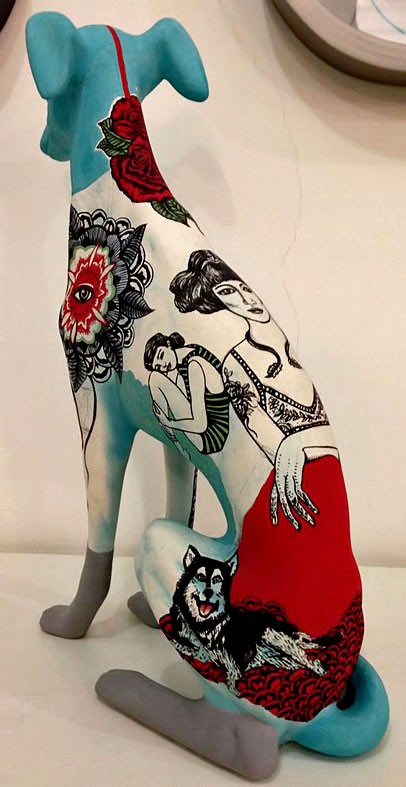 Evelyn Tannus ceramic whippet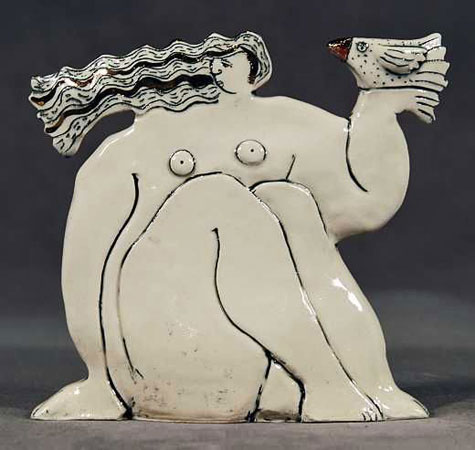 'Lady and Bird' — Tania Babb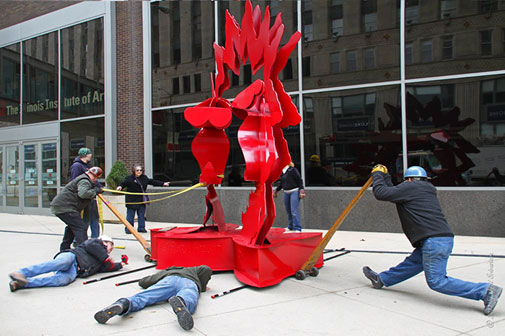 'Flappers' —by Ruth Aizuss Migdal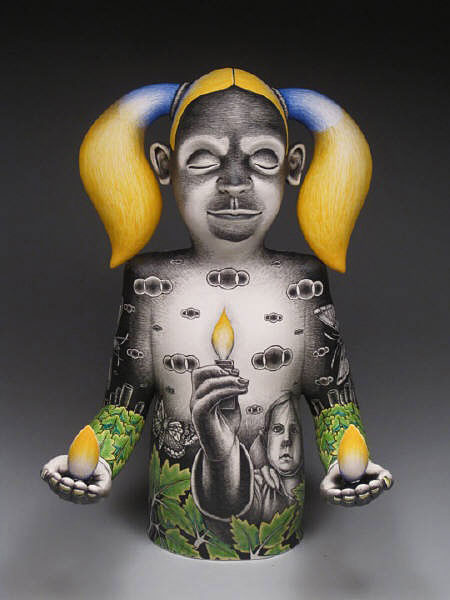 'Gifts for the kids playing with fire' – Jason Walker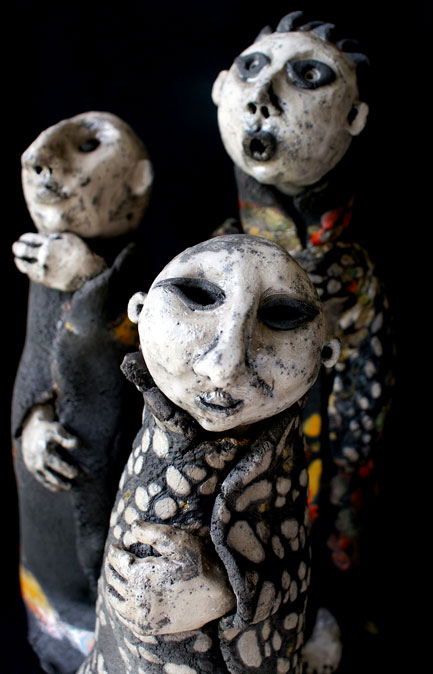 Jo Ilona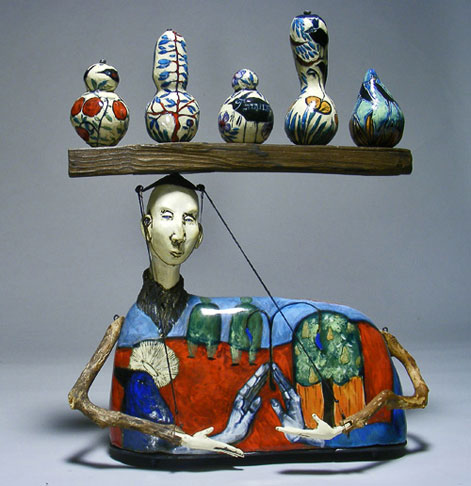 'He thinks in his garden' – John and Robin Gumaelius
Robin creates all the colorful ceramic surface imagery and complex decorative glazes, and then John takes over and adds the exquisite metal armatures that bring the sculptures to life.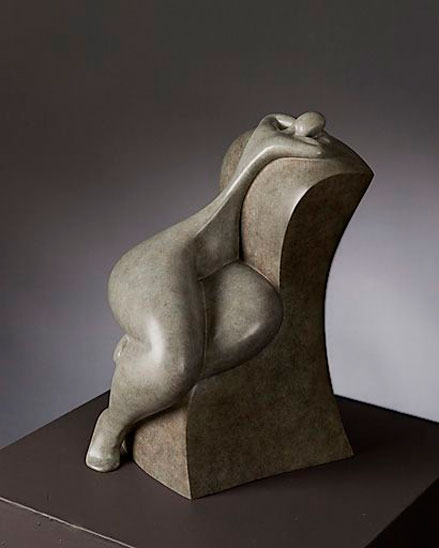 Marie Madeleine Gautier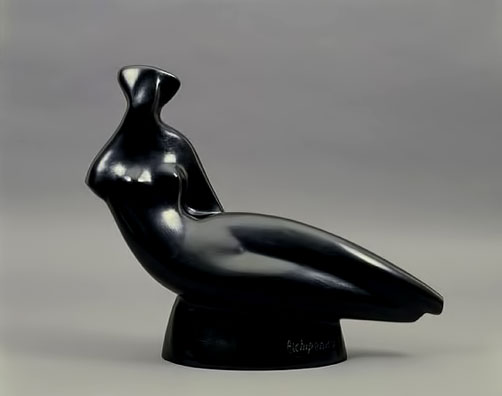 'Floating Torso With Head'  – Alexander Archipenko
1935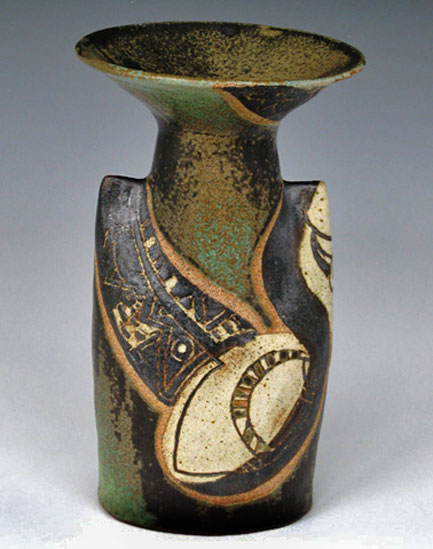 Joanne Jaffe — 'First Born'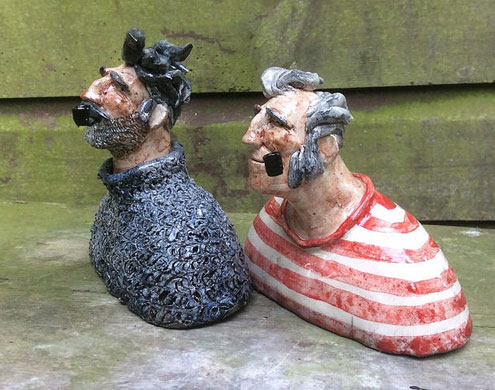 Joe Lawrence   Two sailor/fishermen busts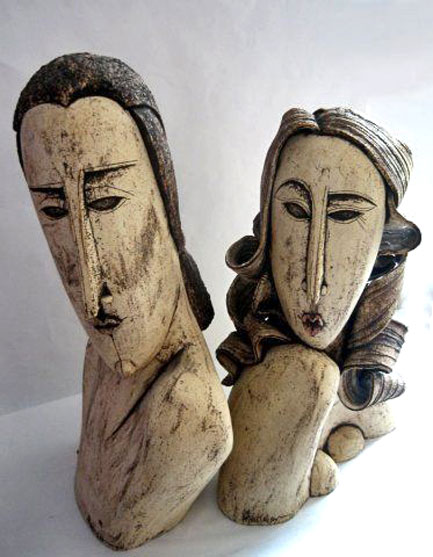 Keti Anastasaki, Toronto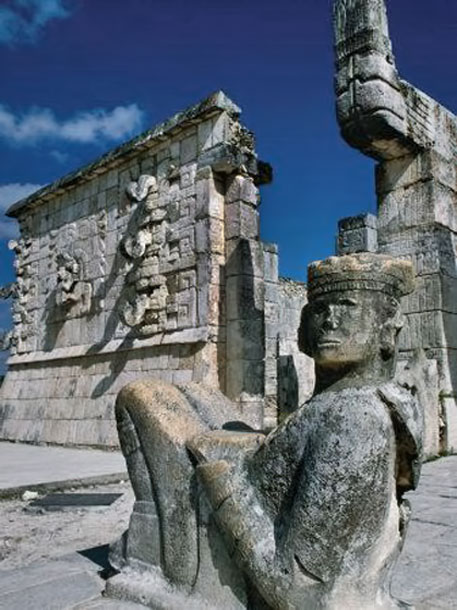 Mayan Ruins at Chichen Itza – Yucatan, Mexico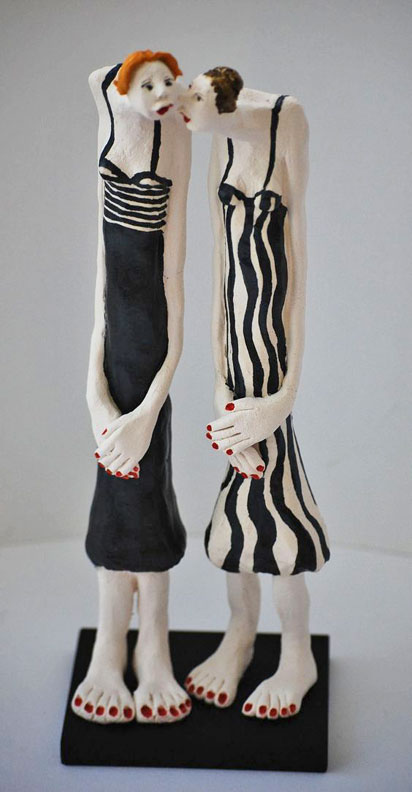 Mieke van den Hoogen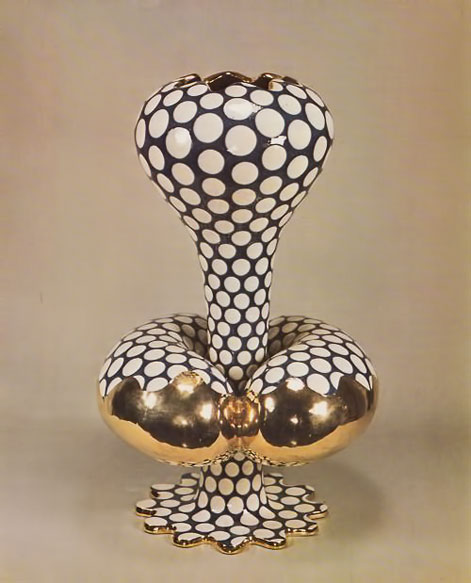 Mutsuo  Yanagihara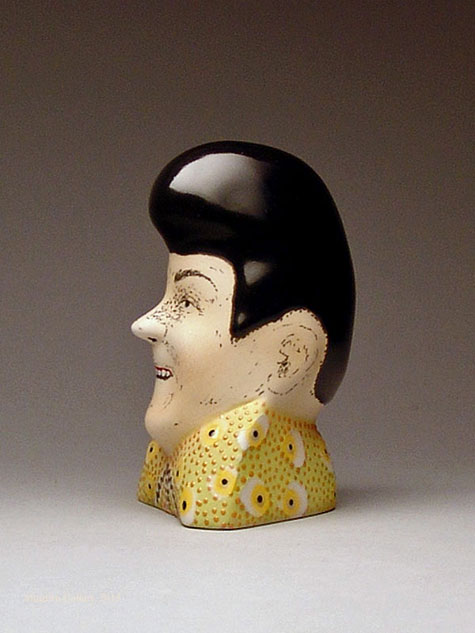 Literary Bust Elvis Figure – Sandra Trujillo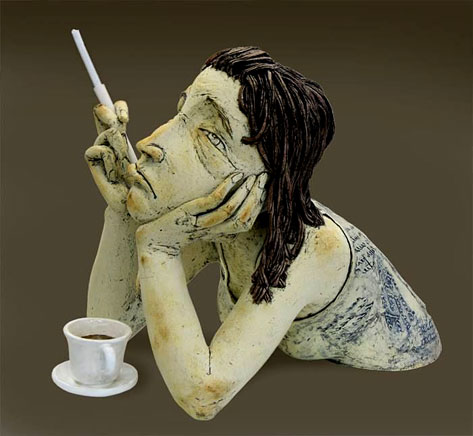 Sigita Lukosiunas- 'Tea Break'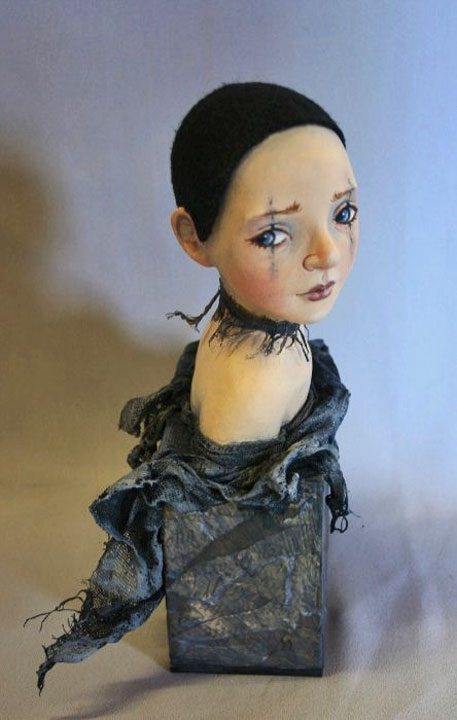 Susie McMahon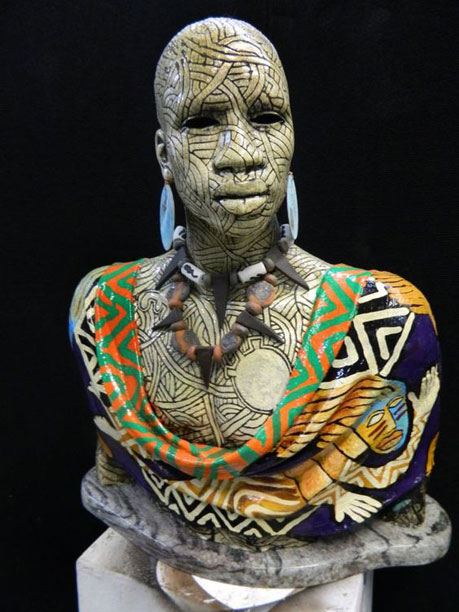 'Taumango luka' –  Woodrow-Nash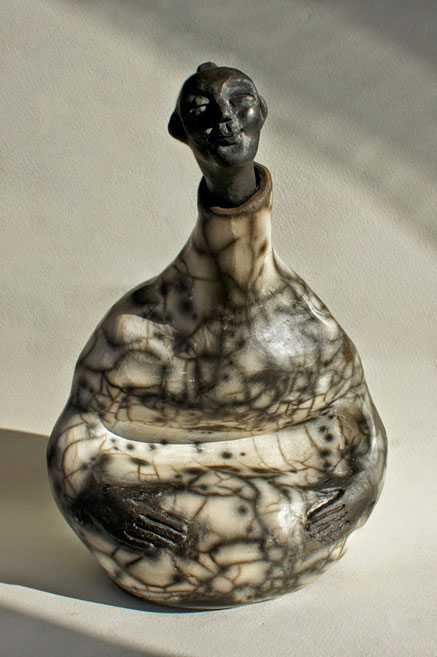 Raku Zen monk – Jo Ilona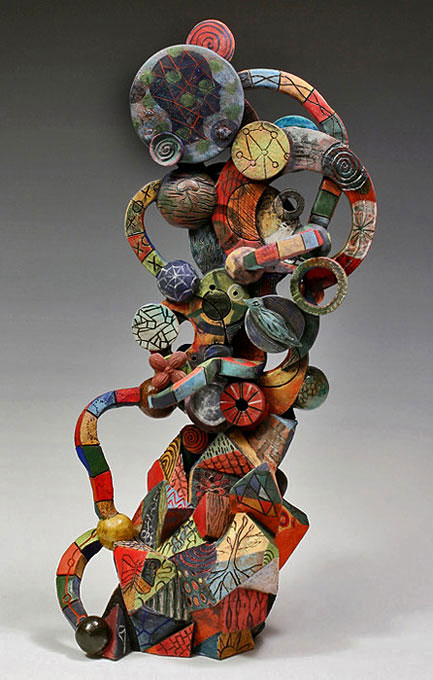 Tiffany Schmierer – 'Links 300'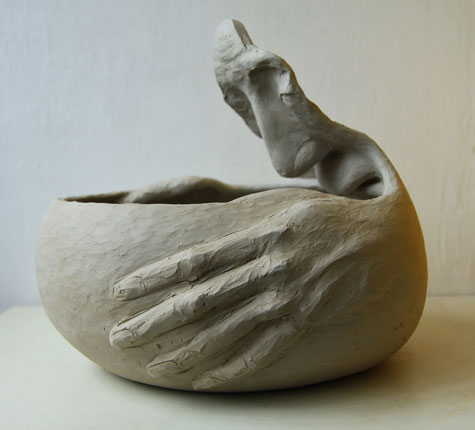 'Thirst' – Troskulys Ricardas Lukosiunas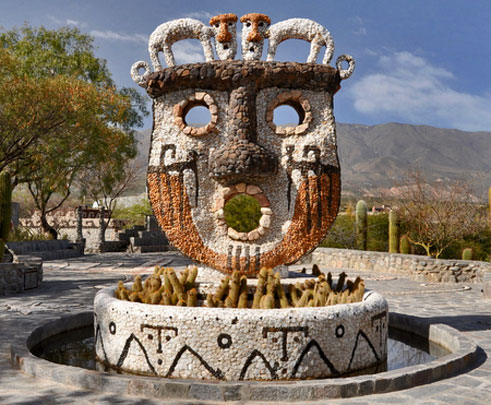 Outdoor Pachamama Museum
The Amaicha Pachamama Museum is the work of Héctor Cruz, an artist of the valley which, after studying the pre-Inca cultures, decided to use them as inspiration for his work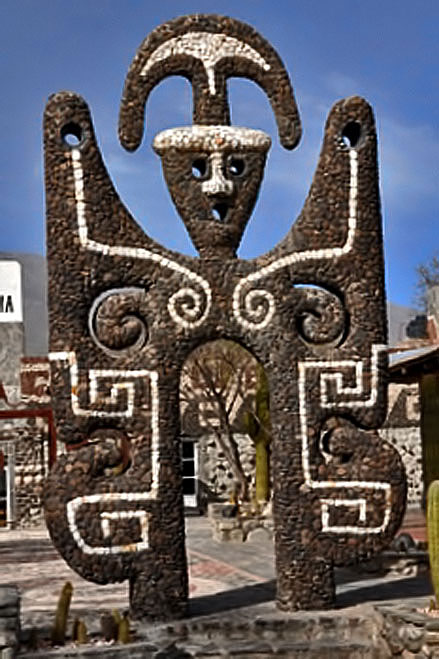 Outdoor sculpture – Hector Cruz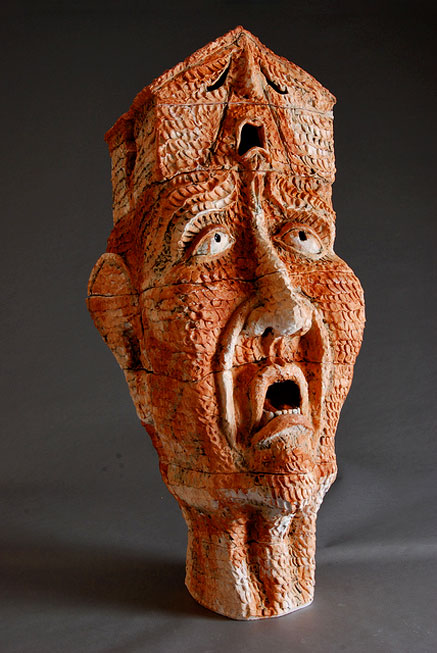 'Pygothia' – Cheryl Tall
2010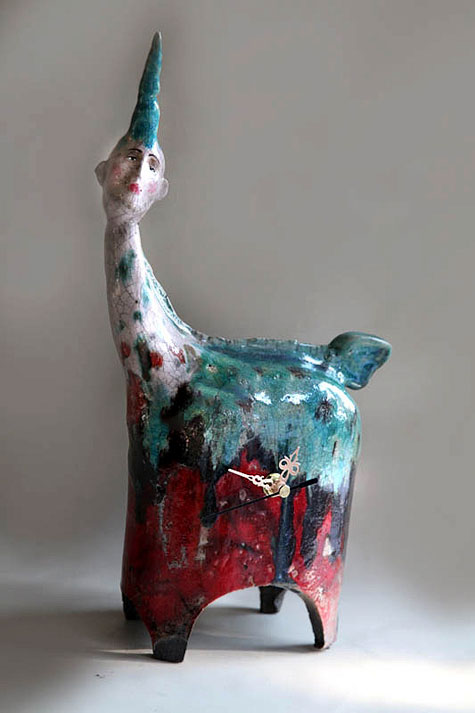 'Unicorn Clock'  — Studio Cela 37  —  Dorota Urbaniak Pelka and Jerzy Pelka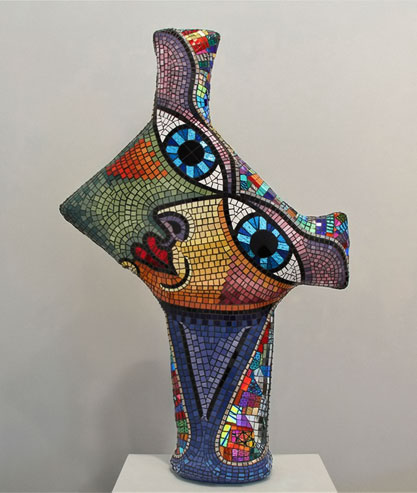 Cubist mosaic bust – Deborah Halpern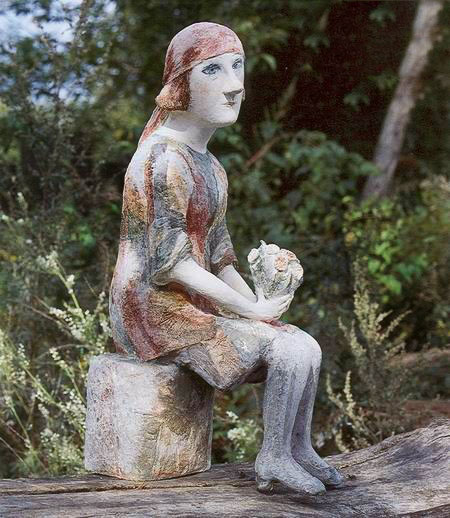 Valentina Kuznetsova garden sculpture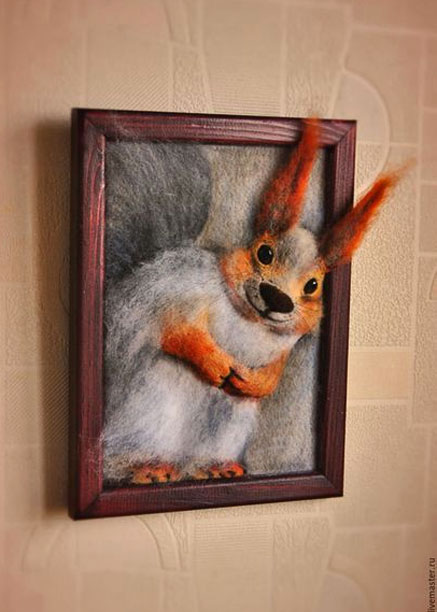 'Squirrel'  wool relief panel by Master Adjika
Minsk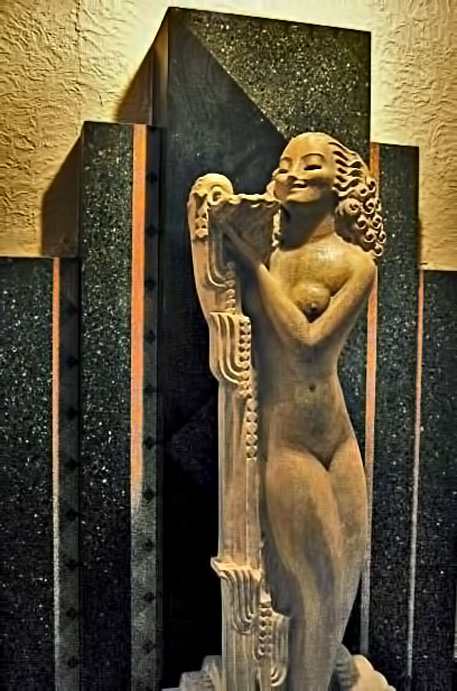 Statue and fountain named Cleo –  attributed to Ruth Blackwell of the Iannelli studio
Pickwick Theater lobby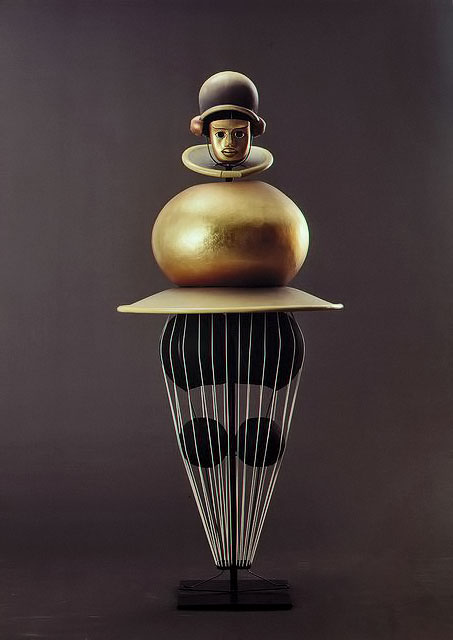 'Triadisches Ballett' (Triadic Ballet) – Oskar Schlemmer
1922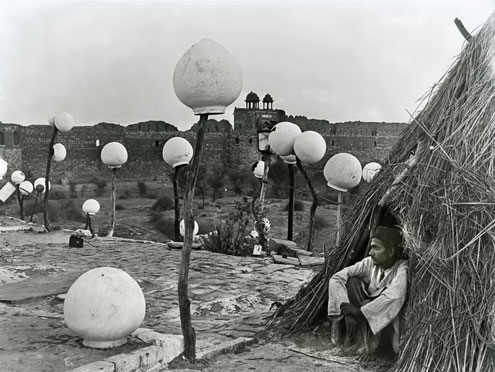 Watching pots dry – photo Walter Bossard
Sheikh Abu Bakarwith with the walls of the old fort of Purana Kila in the background, Delhi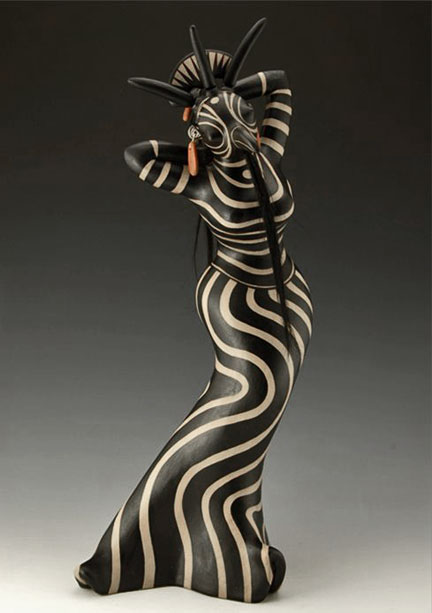 Virgil Ortiz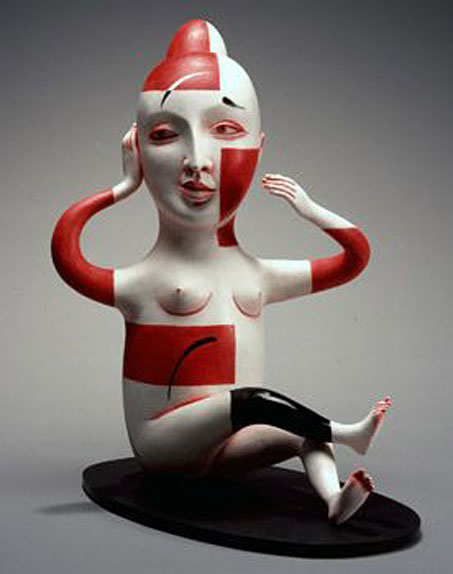 'Figure A Red'  – Patti Warashina
2009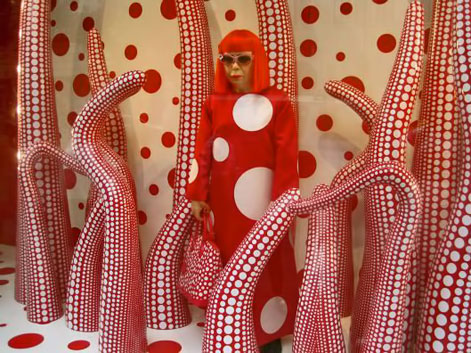 Yayoi Kusama Gallery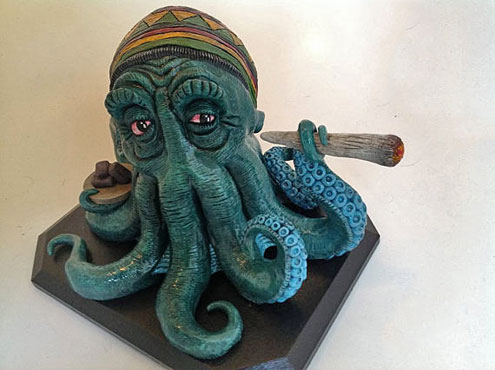 'Rastafarian Octopus'
Slatermodelmaker-etsy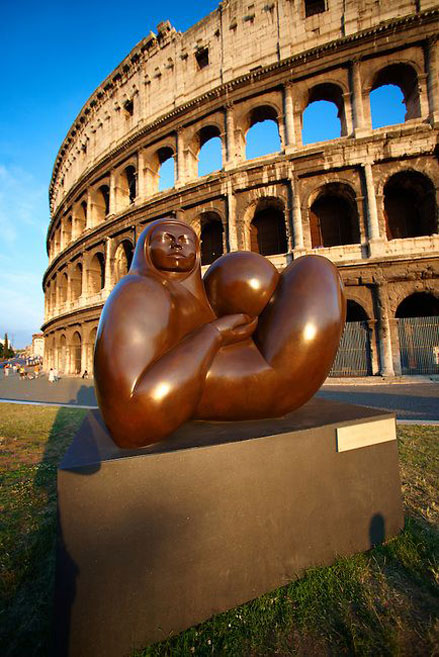 Jimenez Deredia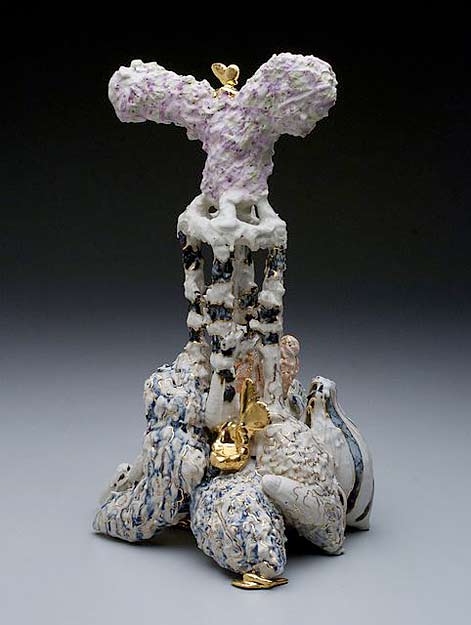 Untitled Assemblage – Andrew Casto
2011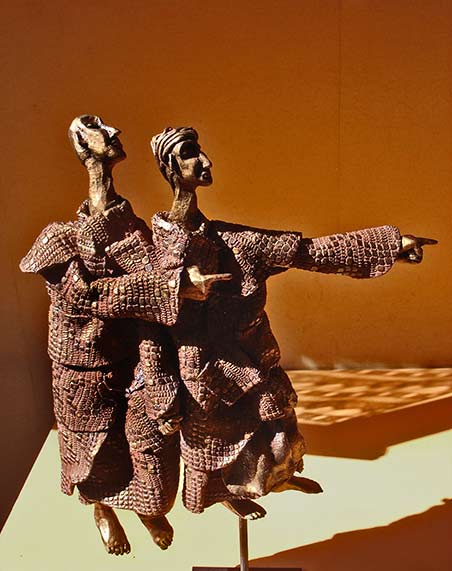 'The Low' – Jo Ilona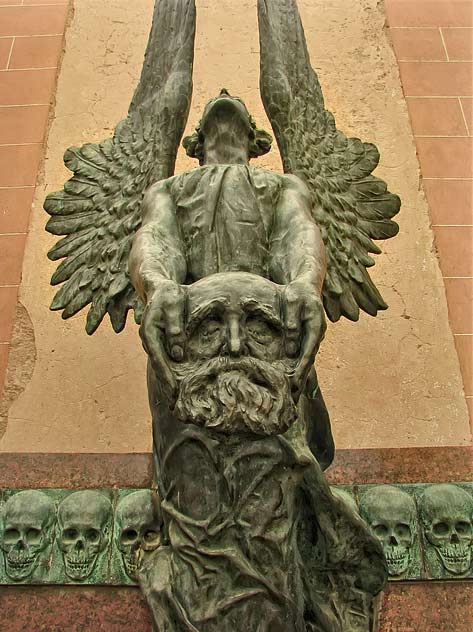 'The Angel' –  Numa Ayrinhac
Cementerio de Pigue.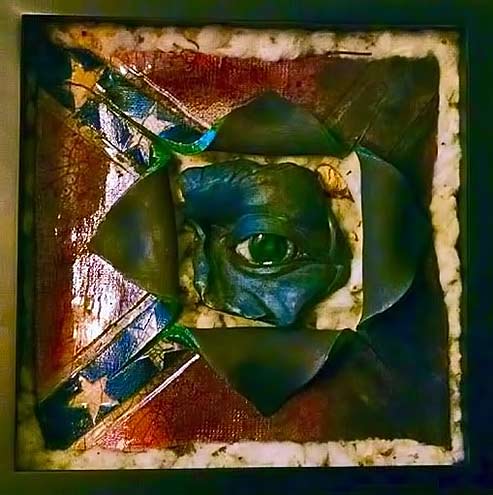 'Black Eye'– Paul Pasquale
 – raku on canvas with raw cotton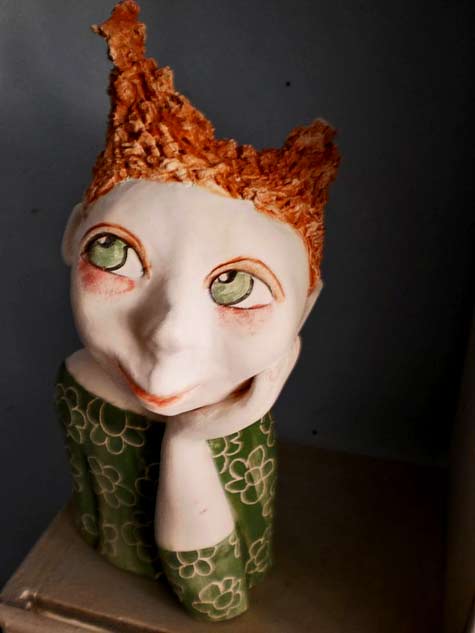 'Suzie' – Jackie Alonzo ceramic bust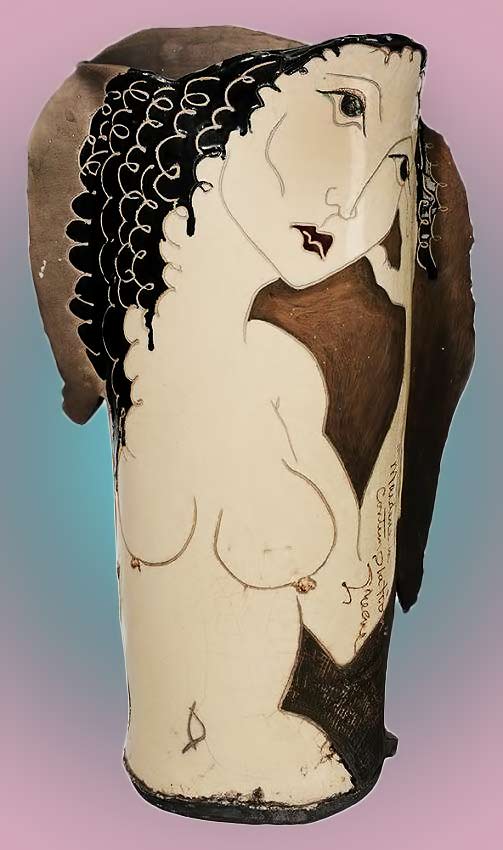 'Maidens in Contemplation', signed Green
late 20th century
–