Fratelli Fanciullacci grande vaso
Korean large ovoid porcelain vase
Height 16 inches
Solvang Antiques
An assortment of large ceramic vessels including some recent additions to the Atrelier Vierkant collection, large jars from Kate Johnson, monolithic sculpture vessels from the Nigerian/English artist Lawson Oyekan and bright colorful floor planters from the South African ceramic studio, Obbilgato. Also some classic Mid Century ceramic statements from Peter Voulkos, Fabio Leonardi, Gourju Naumovitch and Edwin and Mary Scheier and some pieces from antiquity.
Huge ceramic pots always evoke the ancient pottery traditions of decorating Mediterranean courtyards and doorways, or for utilitarian purposes necessitating large sizes for grain storage, wine vessels and storage of oils and liquids.  They were also a popular feature for 19th century Victorian hallways, fireplaces and gardens. Matching pottery pieces of large dimensions are always effective for creating a sense of symmetry and balance and for highlighting architectural features and entrances. Large pots provide a grounded reassurance and their curvaceous forms are usually very complimentary when used for botanical displays.
Loutrophoros Hydria with Wedding Procession
Height 27 inches — 480–460BC  —  Museum Fine Arts Houston
Andy Smith Covered Vase, North Carolina, USA
Height 14 inches
Felicity Aylieff monumental pot
Felicity Aylieff posing with her monumental ceramic pottery
'Still Life with Jars, Fruits and Cherry Blossom' — Felicity Aylieff
Height 57.5 inches  —  2012
Pair of floor pottery vessels – Casa Lecanda Boutique Hotel, Mérida, Mexico
Huge Italian planter
Sabu Terracotta Pottery at Denpasar, Bali
Large Chinese landscape cloisonne bottle neck vase
Qing Dynasty, 19th century
Pat Jaffray carving the surface of a large pot
Alice Frederico footed vessel with curvy ribbon handle
17.5 inches height
Two potters at Cretan pottery, UK
Conical Rito pot – Cretan Pottery
Height 36 inches
Guido Gambone large ceramic bottle with abstract figure motif
Hedge alcove with large ceramic pot — John Glover Photography
Fabio Leonardi, Rovereto, flared conical vase, white line abstract decorations
1950
Easter Island statue inspired large vases by Keti Anastasaki
Neolithic Chinese painted large  terracotta Majiayao Jar
Yangshao Culture, circa 3000 BC
Peter Voulkos, footed carved stoneware pot, 1951
10.75-x 14.5 in
Shio Kusaka throwing a huge pot
'Ancient History'  —  Orange Carrot and White Terra Sigillata with copper inscription – Michael Berkley
Height 25 inches
Kabibe seashell floor vase
Otto Heino large ovoid vase
Large hydra floor vase
Height 34 inches
Recessed wall feature with Grecian style vase
Large Kutani Japanese pottery vase
 19th Century
Momsaic planters – Dina Frid
Matching pair of floor vases
Atelier Vierkant large striped pots AHE 90
Three matching large ribbed saucer pots – Atelier Vierkant
Atelier Vierkant – AHS-140R-Z and AHS-180Z-R
Atelier Vierkant AHC pots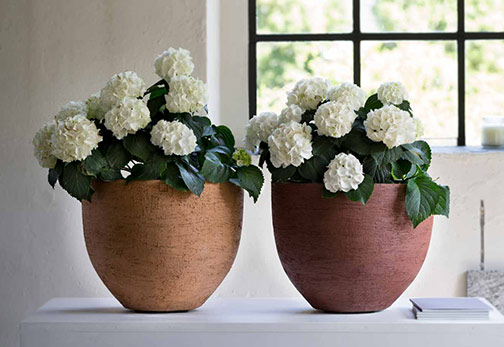 Atelier Vierkant–flower pots with white hydrangeas
Atelier Vierkant AHP planters
Atelier Vierkant pair of AUS incised pots
Atelier Vierkant-OD-ceramic pots
Atelier Vierkant OD60 ceramic planter
Formentera, Spain
Atelier Vierkant SD tall ceramic planters
Atelier Vierkant huge UH planters – U 120 in grey taupe finish with a limited height of 60cm, planted with bonsai pine trees.
Zurich
Three pastel blue pots Oostduinkerke Dune Series IV —  Atelier Vierkant
Large floor vase — Bay Keramik West German Pottery
Huge Mosaic floor vase with cacti
Badec Bros Deco on Flickr
Large barrel shaped jar with one handle, earthenware,Cyprus, ca. 750-600 BC.
Pair of footed outdoor planters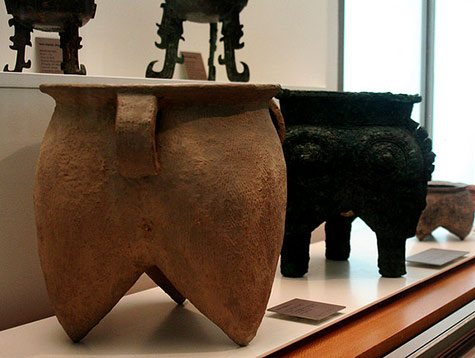 China, late Neolithic period, 2100-1800 BC
Guimet Museum – National Museum of Asian Arts
Incised Chinese ceramic pottery
CA 300 BCE
Large ovoid terracotta outdoor planter
Black and white striped ceramic floor bottle
Huge Iznik pottery ceramic vase
Height 13 inches
Large Pottery Tsubo Vase by Shimizu Yasutaka
Model Jean Patchett with large amphora pot
Kate Johnston with her large pot collection
Wheel thrown ceramic jar with lid — Kate Johnston
cone 12 in a large cross draft wood salt Kiln.-Carved patterns, inlaid slip, and painting with glaze
Large & signed Japanese Sumida pottery relief magnolia pinched vase
Large ceramic Vase by Gourju Naumovitch, 1952
La Poterie Grand ChêNe Vallauris
Large orange ovoid decor pot
Large 'Ocean Life' Pitcher — Sarah Moore — Sassafrass Pottery
Huge white slip floor vase
Large pottery lamp — Edwin and Mary Scheier
Lawson Oyekan, monumental ceramic vessel
Lawson Oyekan huge monolithic ceramic sculpture vessel
 There is a presence in Oyekan's forms that speak of his experiences and his upbringing. "My intent is to express human endurance and deliver a message of reassurance: that human suffering can be healed."
Massive Rhoda Hepner ceramic sculpture vessel
Mid-Century floor Vase by Eschenbach
Ruypers Volpini white floor vase pair
Monumental Italian Ceramic Floor Vase on Iron Stand
Circa 1950
Nigerian Bura Ocher Terracotta tri legged Jar
Obbligato red and white abstract pattern planters
Obbligato mosaic planter
Obligato mosaic floor pots
Obligato blue and turquoise floor pots
Ott & Brewer American Belleek stork Vase
Red Lodge Clay Center–Robert Briscoe ceramic vessel
Jun Kaneko, Dango sculpture, 2011, glazed ceramics
Height 72 inches
Karine Denis
Tallest height 54 inches
Large matching saucer pots framing garden gate
Terracotta Quad handled Grecian Urn
Large Toshiko Takaezu pot @Denver Art Museum
–