Laura Du Toit
" A common theme throughout my work is my interest in shapes, textures and colours found in nature. I find inspiration in volcanoes, fossils and geological formations, to name a few. Using materials like Kalahari sand, oxides, slip and multiple stoneware firings enable me to capture the weathered surfaces and patterns of the earth " – Laura Du Toit, Cape Town, ZA
Slab built jar – Eddie Curtis
Eddie Curtis used contrasting copper effects for the  black rim and red reduction glaze over his textured jar
Mark Uzan ovoid red and black vessel
◊
 Beginnings of vermilion red
The first use of the red vermilion pigment, made with ground cinnabar, was documented around 7000–8000 BC and it was found in a Turkish neolithic village which is currently called Catalhoyuk. In Spain cinnabar was mined in the beginning of about 5300 BC, while in China the first documented use of Cinnabar as a pigment was by the Yangshao culture (5000–4000 BC)
Vermilion red was esteemed by the Chinese to symbolize good fortune and joy. They used it to paint their temples, the carriages of the Emperor, and favored it as a printing paste for personal name chops. It was also used for unique red calligraphic ink reserved for Emperors. Chinese Taoists associated vermilion with eternity as it was accociated with the colour of life. Hence it was widely used to paint ceramics, to cover the walls and floors of rooms, and for ritual ceremonies.
Vermilion was also used by the peoples of Central and South America, to paint ceramics, figurines, murals, and for the decoration of burials abd tombs.. It was used in the Chavin Civilization (400 BC – 200 AD), and in the Maya, Sican, Moche, and Inca Empire. The major source was the Huancavelica mine in the Andes mountains in central Peru.
In India vermilion or sindoor as it is called is the symbol of fertility, and it is applied on the forehead as a dot known as a bindu or on the hair parting of the woman signifying that she is married. A key ritual in the tradirional Indian marriages is application of vermilion by the groom on his bride, signifying their marital bond, which she applies everyday for the rest of life till her husband's death.
Vermilion was the primary red pigment used by European painters from the Renaissance until the 20th century. However, because of its cost and toxicity, it was almost entirely replaced by a new synthetic pigment, cadmium red, in the 20th century.
Curiously,  Brett Gorvy, co-head of contemporary art at Christie's International, said red was the most lucrative colour in art works, followed by white, blue, yellow, green and black, in that order. Cheyenne Westphal, chairman of Contemporary Art Europe at Sotheby's, also claimed that "With art it's always very difficult to quantify, but you can see it has an overall effect. So if the colour red is in a work or art it tends to get more expensive than others." This has also been fueled by the input of the Chinese market but all power to the majestic red.
Christ en Croix ceramic lamp, 1950
( Orange Ceramiques )
Amazon – Patinated and cold painted bronze figure by Erte
Poppy Jasper natural stone
Porcelain figurine lizard-from Anya and Slava
Jemez Peublo vessel –  Marcella Yepa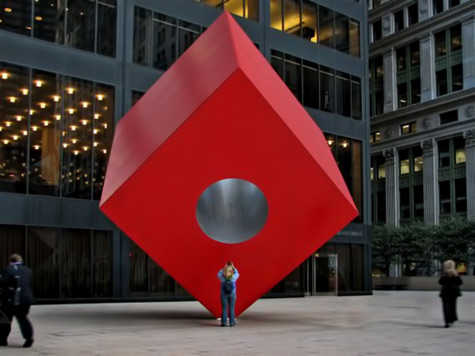 Noguchi's Red Cube sculpture on Broadway in lower Manhattan.
Pushkar Fair wall art, Rajasthan
Rocaille de l Océan — twinn handled amphora
Sarah Chenoweth Davis – Mini Lidded Jar
Bacterial Infection vessel by  Sasha Bakaric
Chapel Hill-NC
Small jug with sleeping women decoration by Louise Gardelle
L'opera Restaurant entrance, Paris
Tea Bowl With Stand- China Ming Dynasty
The Metropolitan Museum of Art
The Love Between Woman and Horse  – Sandy Wolk
Vertical Face by Rick Kirby v2
( Tanyaluk Photography on Flickr )
Victor Reyes Casa Grande
pueblodirect.com
Ai Weiwei's Circle of Animals- Chinese Zodiac Heads at Somerset House in London.
Photograph: Andrew Winning/Reuters.
yunomi – Clary Illian from Shambhala Pottery
Les Eyziers-de-Tayac-Sirueil, France
Musée des Arts Forains de Paris ( Museum of Fairground Arts in Paris )
Heart Umbrella by Art Lebedev Studio
Amphora art nouveau mushroom pitcher
Venice carnival costume, Italy
Marianne de Trey Agateware vase
Natalya Sots vase of poppy flowers
 Dick Jemison's collection of Abelam Yam Masks  – used in the ritual yam harvest ceremonies and festivals in Papua New Guinea, important to their spiritual life.
Adero Willard,- Quilt Swatch Jar
Craig Underhill vase
Bernadette te Wierik sculpture, Netherlands
Bill Hinz,-Mid Century tapestry
 ' Blushing profiles'- Sculpture by Tony Cragg
Helen Vaughan dish
Une Milione by Fabrise
sheryls-artdeco.com
Chinese ceramic sculpture featuring an abstract Fu symbol base signed Fu Jian Hui Guan
Chinese gold Lacquered Figure of One of the Four Heavenly Kings dressed in Ornate Armor and crown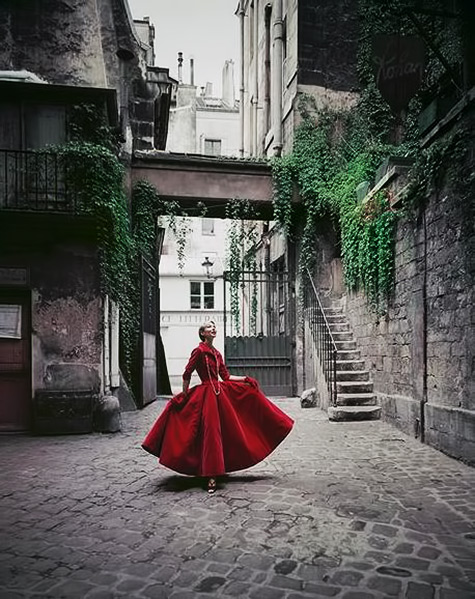 Courtyard Couture in Paris – photo by Mark Shaw, 1955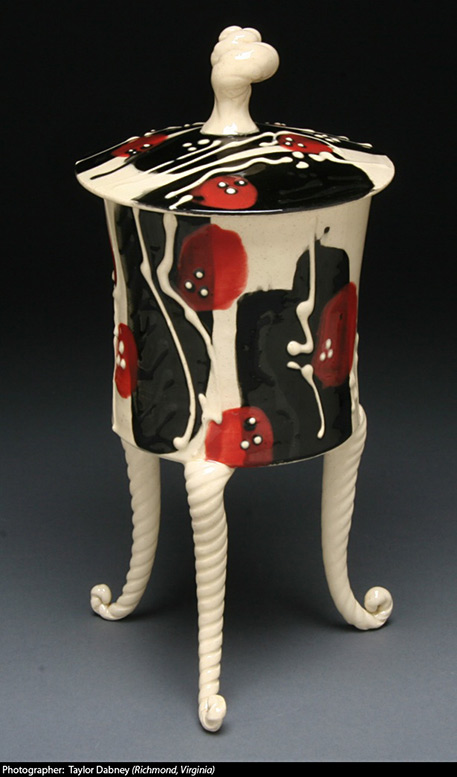 Dancing Butter Pot – Steven Summerville
Daniel Meyer
Paris Theatre Cafe
German Art Deco figurine pin cushion
German Hutschenreuther Selb Bavaria Art Deco Lady & Terrier Dog Porcelain Figure
Gustavsberg vintage ceramics in Sweden
 Mumbai street art
Japanese Pottery Bizenware –  Okayama Preferecture
Julie-Cline-teapot
 Gemma Orkin Protea Flower Pot
William Eicholtz sculpture
Bondi Sculpture By the Sea
–