Aki Takahashi
Japanese tea and sake cup terminology
Trying to navigate the complex naming of the Japanese ceramic tea wares is a challenge but I will add a few terms here to help identify some of the pieces below.
A chawan is simply a teacup without a handle primarily used in the Japanese Tea Ceremony for preparing and drinking Matcha (powdered green tea), but is also used for other types of tea as well. It can also refer to a bowl for rice where it is called a "gohan chawan". The word "yunomi chawan" is sometimes used to clarify its purpose as a teacup. For more formal settings, a wide-mouthed cup called kumidashi chawan is used to serve ocha (green tea).
Masato Yamaguchi, Mori Yamaguchi chawan
The yunomi is a form of teacup, typically made from a ceramic material, being taller than wide, with a trimmed or turned foot. Unlike the more formal chawan tea bowl, the yunomi is made for daily (or informal) tea drinking. The favoured shape is the "tsusugata" (a simple cylindrical form) Recommended stoneware styles for yunomi are Hagi, Shino, Karatsu and Mashiko. The Hagi yunomi is known for going through seven stages of change and deepening in aji (flavour) as more green tea is poured into it. The white Shino yunomi, with its thickly applied glaze, almost never feels hot to the touch and the splendid ocha color is clearly visible. In contrast, a Bizen yunomi is unglazed and quite hot to the touch. There are numerous names for the different shapes in the chawan and yunomi. For example the Hatazori-gata is the Curving Lip type 0f tea bowl while the Momo-gata has a  peach form.
Komosaki Ryuichi oribe yunomi
Oribe yaki (yaki=fired) is one of the many wares produced in the prolific pottery producing areas around Seto, Aichi prefecture and Tajimi, and the Mino area of the Gifu prefecture. Easily recognisable by its distinctive green glaze, Oribe yaki has four main types; E-Oribe (patterns done with iron underglaze), Kuro-Oribe (an almost black, dark green glaze),Ao-oribe ( light green glaze) and Aka-Oribe (incised patterns covered with various glazes). A favourite with the tea masters of the Momoyama period (in the late 16th century), the potter Furuta Oribe, is said to have lent his name to the pottery.
Mutsu Takayanagi porcelain tea cup
Kyuusu is the generic name for any ceramic or pottery teapot. Kyuusu is often used to describe the side handled (yokode) teapot. Celadon porcelain with its distinctive pale blue-green color is called Seiji. "Kama" read as "gama" in Japanese means "kiln". The term Gosu refers to the cobalt oxide glaze used to produce the blue designs on sometsuke porcelain. Jiki is the Japanese word for Porcelain. Hakuji, traditionally speaking, is the white porcelain made with the superior kaolin clay from Izumiyama, usually very thin in structure.
Shino yaki is characterised by it's thick milky-white glaze over an orange or pinkish clay base, pockmarked with tiny holes. It is said to be the first ware to decorate its pieces with brush-drawn designs. These were sometimes created with iron oxide, which changed the glaze to a rusty color after firing. The soft rugged shapes with their squat forms give the pieces a rustic appeal and the thick glaze with its nubbly texture imbues each piece with a sense of warmth. Other Shino ware styles were a grey glaze called "Nezumi shino"and pieces made with reddish or yellow clay named "Beni shino".
Guinomi, choko, and sakazuki are three words that mean the same thing — sake cup. Among collectors, the Karatsu guinomi reigns supreme.
The images I'm using here are from the excellent blog called 'Shelves of Sweet Beans', which features a remarkable and large collection of Japanese tea wares and sake cups from a collector in Osaka.
Tsukamoto Haruhiko ceramic sake flask and guinomi
Fukimi Fumi Oribe footed cup
Aki Takahashi— 'Kanai Cup Hokusai'
Atsushi Nakada yunomi cup
Bizen sake bowl – Ishii Takahiro
Elegant carved gold brush footed cup – Tsuyoshi Shimizu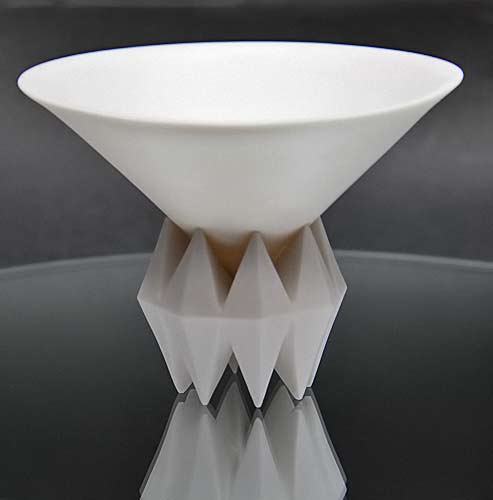 Glazed white glaze sake machine – Kato Yoshiyasu
Fukuno Michita geometric pattern tea bowl
Tsuyoshi Shimizu incised texture bottle
 Ichikawa Toru – Golden color 'Suzaku' Teru (extra large)
Kazu Yamada – tri footed yunomi tea cup
Hiroaki Toyohaku yunomi
Hiroyuki Tomita – sake cup with drip glaze
Hitoshi Hiraoka footed tea cup
Ichikawa Translucent Sake Bowl
Ito Hokuto
Kanesu Iron painting Persian Shizza cup — Masutaka
Miho Sake Bowl
Kaori Takao –sweet peony tea cup
Kato Kiyoyuki shino cup
Masato Yamaguchi tea bowl
Masutaka – yunomi tea cup
Moonlit tea cup – Yoshimura Mariko
Masato Yamaguchi & Mori Yamaguchi—tea bowl
Mori Hinzai tea bowl
Nakagawa Kyohei tea bowl
Nagakino No Yoshiko
Nakaoka Nobuhito tea bowl
Naoko Kusuda
Nishida Shinya – incised tea bowl
Nomura Austrian ceramic tea cup
Oishi Shiori
Ancient vermillion pottery bowl –   Nakahara Koji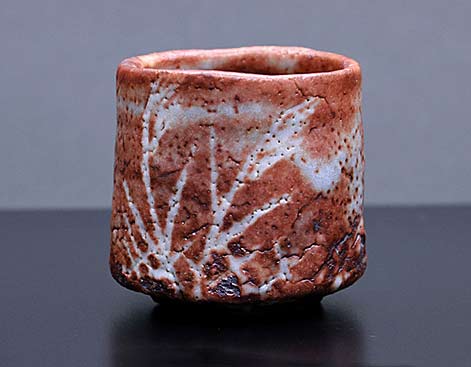 Ratsu Shika  tea bowl
Reiji Omori
Sachiko Shimizu yunomi
Satoshi Watanabe hand carved ceramic tea bowl
Sancha Oribe — Ho Hakugaku
Sato Tsutsumi Sato Satoshi  fine detail tea bowl
Sawada Hayato – tri footed yunomi
Seto Junji – red motif on black tea cup
Keisuke Shimatani – tea bowl, mottled and crackled surface patterns
Shibuya Toshiaki
Shinji Suzuki, Tajmi City – tea cup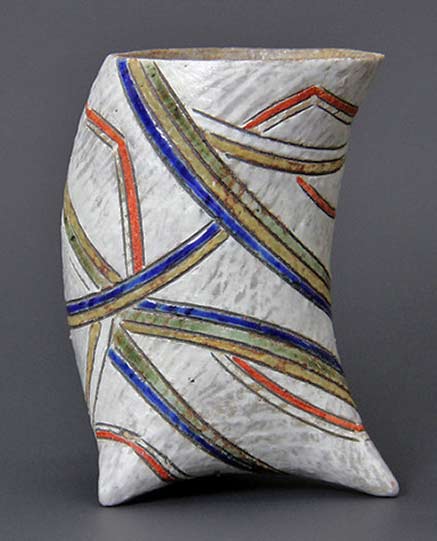 Sawada Hayato – tri foot yunomi
Shino Shika Goto tea bowl
Shinya Tagami- white drip glaze tea cup
Shogo Ikeda geisha tea bowl
Shinya Tagami, Kyoto — tea bowl with incised surface, turquoise glaze interior
Shogo Ikeda
Shogo Ikeda ceramic bottle
Shuhei Fujioka celadon cup
Maeda Maeda
Masaki Tomabechi elegant tea bowl – gold rim and black on white crackle glaze
Takadai tea bowl
Takako Hotaka
Takuma Murakosh
Tamba cup – Masahiko Ichino
Tamba Oni sake cup
Takuma Murakoshi
Tanaka Takashi
Tetsuya Ishiyama Shigaraki wood fired cup
 Hideatake tea cup
Tomo Hayashi tea cup
Tomoko Takahashi
Tonomo Misao carved ceramic cup
Toshitaro Ogunsa
Tsujimura Lump japanese cup
Tsuyoshi Shimizu
Wadayama Mao, Osaka
Wakao – hexagonal tea bowl
Yamashita
Pink blossom yunomi – Yasunori Nakao
Yasushi Sakurai tea cup
Yoshimura Mariko naked girls tea cup
Yoko Komae ikebana vase
Yotaro Takemura striped tea cup
Yuki Ohashi—cityscape motif tea cup
Kim Hono
Aya Aki Takahashi
Yuri Takemura celadon tea bowl
Yusuke Makagawa tea cup
–
NEXT POST  —  Indigenous Australian arts compilation