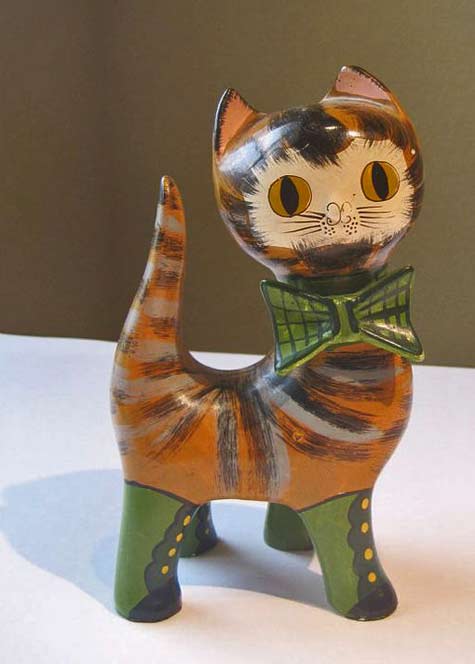 Vintage mexican style kitten
Paston – etsy
Feline and canine diversity
Both the dog and cat species have evolved to have a bunch of  fascinating breeds and appearances. In the Chinese Zodiac, the dog is born under the sign of loyalty and there is no question about this deep trait, while the cat is born under the influence of feminine luck and mystique.  Anubis in Egyptian mysticism was a dog who was a protector in the underworld and a guide for souls. In ancient Egypt, the cat was revered as a hunter and they were also worshiped as gods and goddesses. The cat was represented as Bastet in Southern Egypt and as Sekhmet (lion Goddess) in Northern Egypt. Other evidence exists going back 9000 years in Cyprus that cats were buried with their owners which pre-dates large scale cultivation of crops, so their domestication wasn't purely for protecting food storage but had more sacred motives.
The domestication of cats in Egypt goes back 4000 years where the ancient Egyptians used them to control vermin and other pests in their grain stores. The cat figured prominently in pre-Columbian civilizations as a anthropomorphic Jaguar deity and was the totem (spiritual animal) of the shamans. The lion became a symbol of power in both Africa and the Middle East. Big cats were kept by rulers as a symbol of their authority and status. Due to the usefulness of dogs in hunting animals, they were domesticated earlier than the cat.
Early dwellings in old England had thatched  hay roofs on their houses which were sometimes dug into hillsides and the cats and dogs would sleep on the roof. When it rained, the roofs got slippery and the cats and dogs would slide off of the roofs or fall inside. Thus the expression "Raining Cats and Dogs".  Also in Norse Mythology, cats were connected to the wind and dogs to the rain, so wet weather was also known as 'Raining Cat and Dogs'
Due the the innate ability of both dogs and cats to attract a lot of devotion from their owners, they have featured prominently in the decorative and ornamental arts.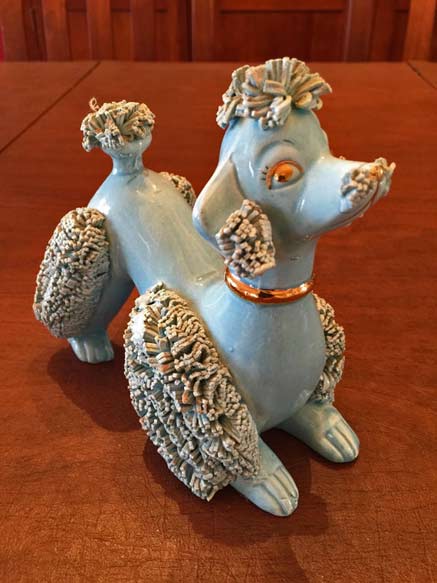 Mid Century Blue Poodle Decorative Statue, Made in Japan
KikisAntiqueEmporium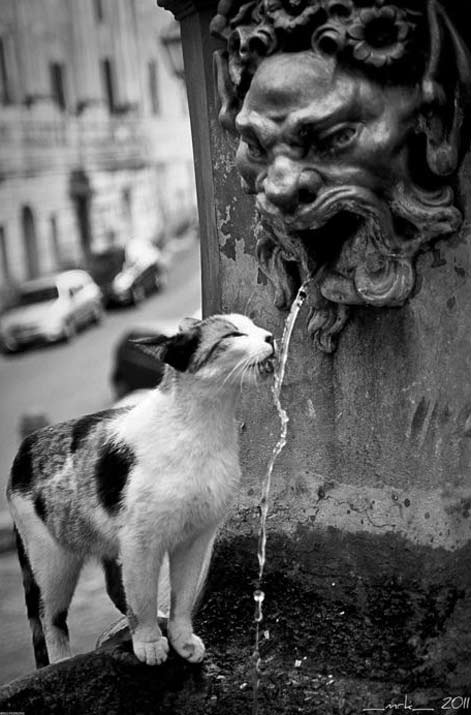 Cat drinking from fountain
photobucket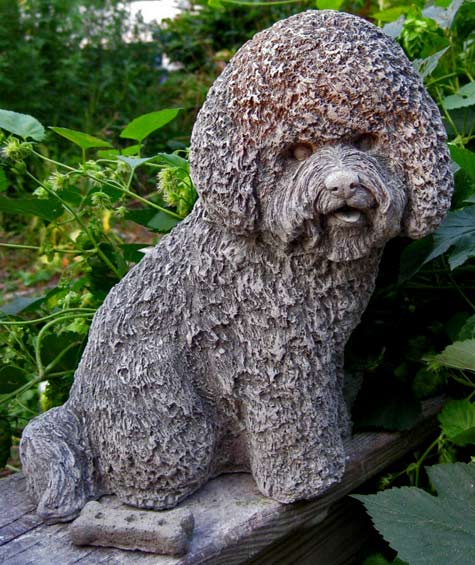 Cast Stone Bichon Frise Dog Statue
springhillstudio
Carol Gentithes
Flickr -Mad Dog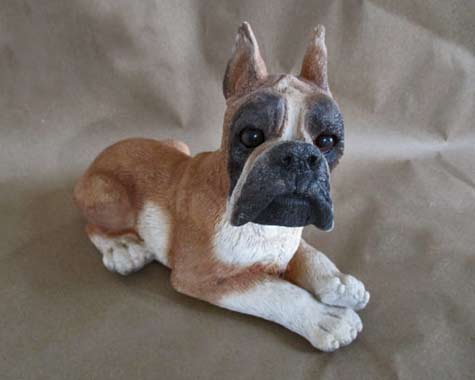 Ceramic Boxer Dog Statue- 80's
OneMoeTimeVintage – etsy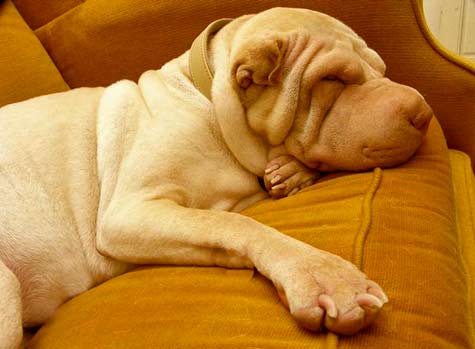 Sleeping Lexie the Sharpei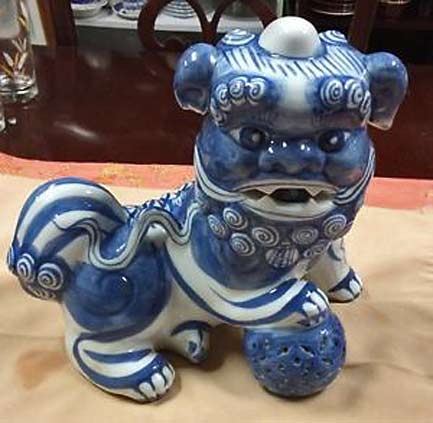 Blue And White Porcelain Chinese guardian Foo Dog
junkdreamz2014 – ebay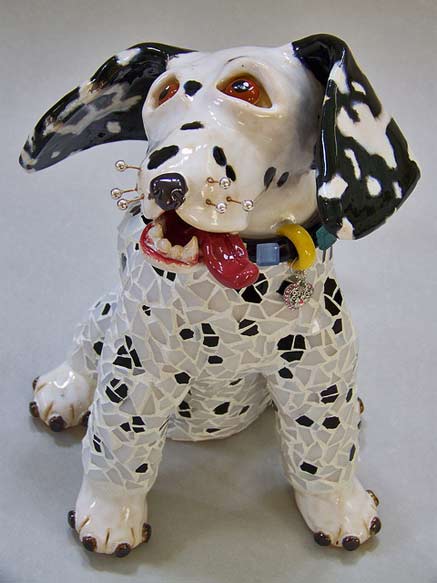 Bixby Dalmatian Dog Sculpture by Suzanne Noll
Some of the top breeds at the 2019 Westminster Dog Show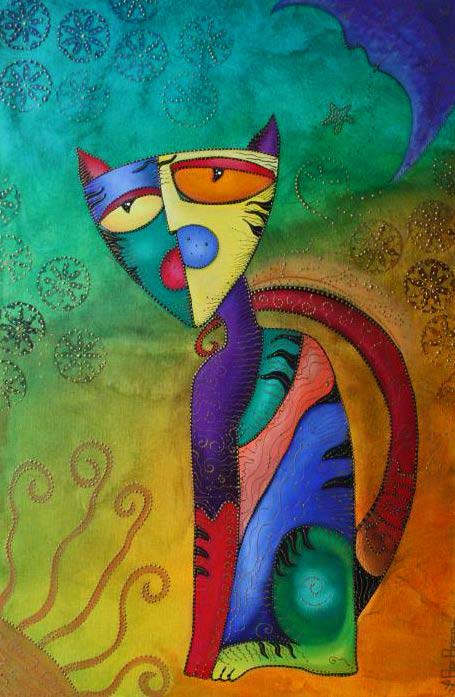 'Celestial Cat' – Laura Barbosa ….
– 'this is a celebration of the feline both in fantasy and reality. Cats are very spiritual beings and can be associated with the celestial realm.'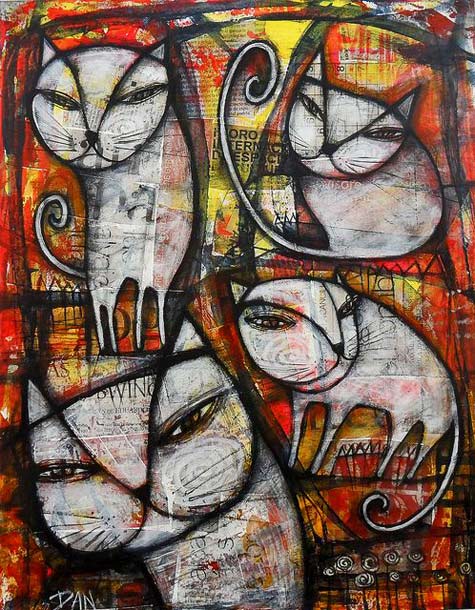 'White Cats' by Dan Casado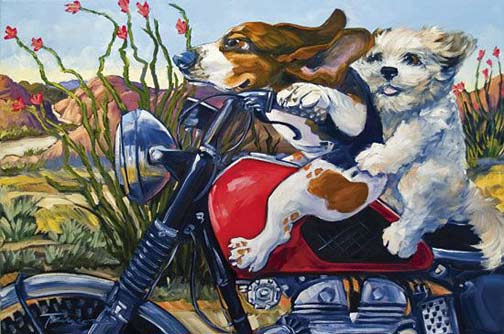 'Biking the Bloomin' Desert' by Connie Townsend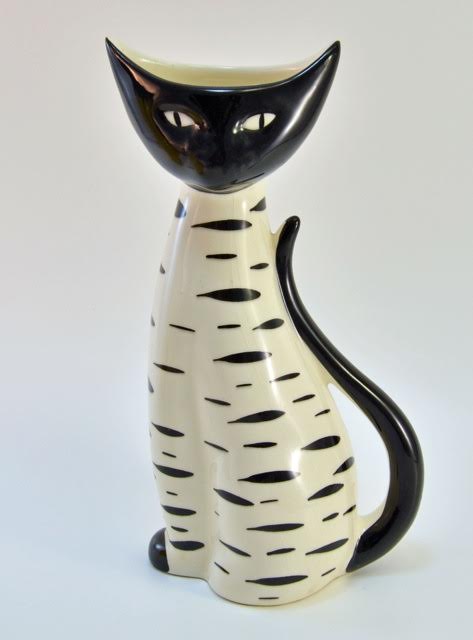 Cat vase, designed in the 50's by Anneliese Beckh for "Georg Schmider" in Zell/ Harmersbach, Germany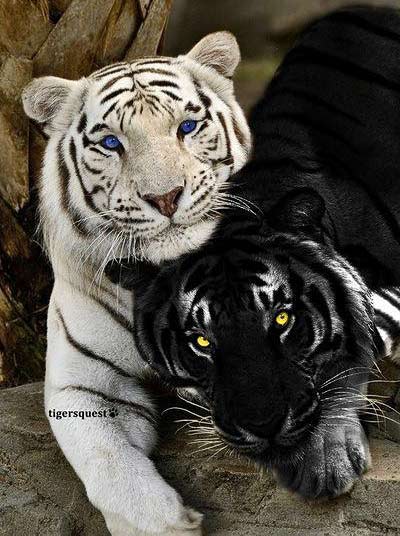 Black and White bliss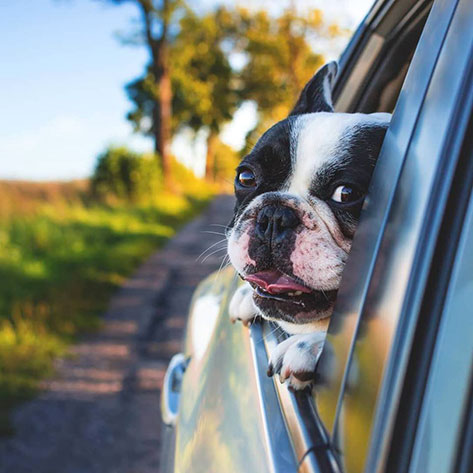 French Bulldog Road trip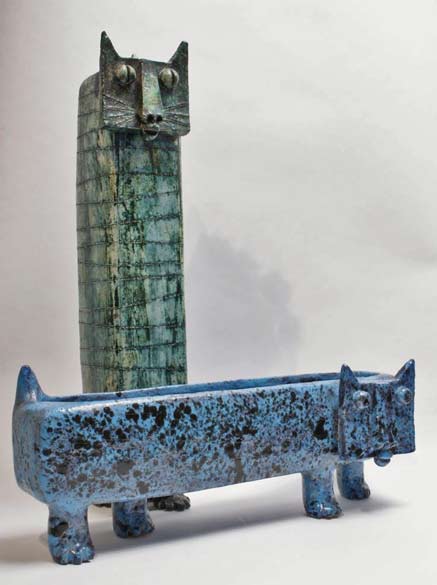 Glazed Ceramic cat planter and vase by André Aleth-Masson
France c1970.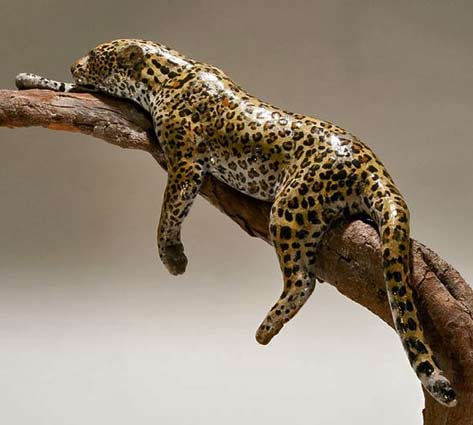 Leopard from Safarious – African Safari sculptures by Nick Mackman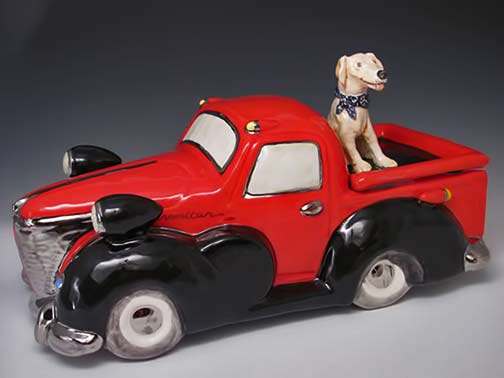 Porcelain red pickup truck with dog – Laura Wilensky
 Kingston, NY
Abstract cat sculpture – Lajky, Cz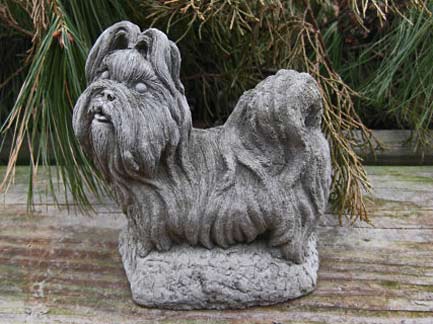 Shi Tzu garden statue
Spring Hill Studio – etsy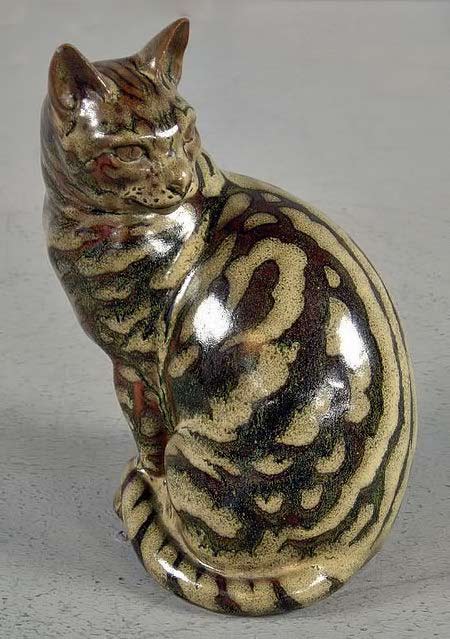 Tabby cat ceramic decorated with figured tenmoku glaze to represent fur by Charles Vyse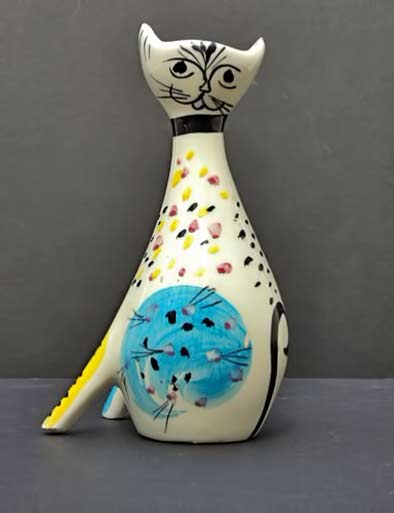 Italian ceramic cat – 50's
Vrail Vintage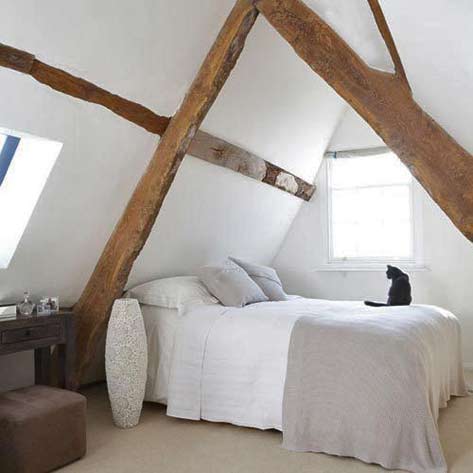 Black cat in attic
Shelterness
English Bulldog pup –  'Wake me when we get home'
'Outta my space'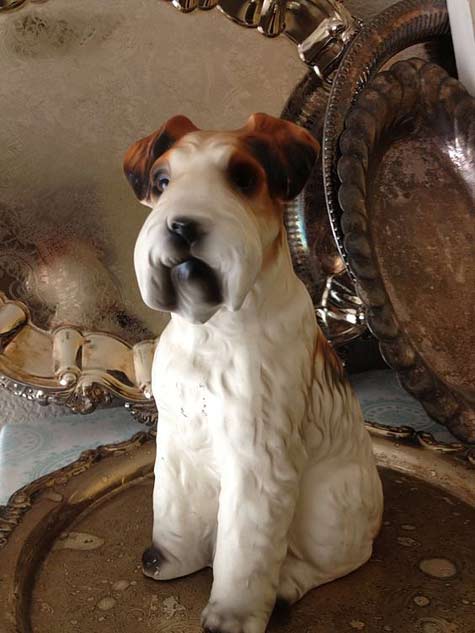 Vintage porcelain Wirehair Fox Terrier Statue
sweettweets – etsy
Sitting Dalmatian Figurine Statue – Made in Japan
'New dog on the block'
'Did you hear that?'
Pair of Hand Painted White Terriers Ceramic Dogs With Floral Transferware
TheHilltopShop – etsy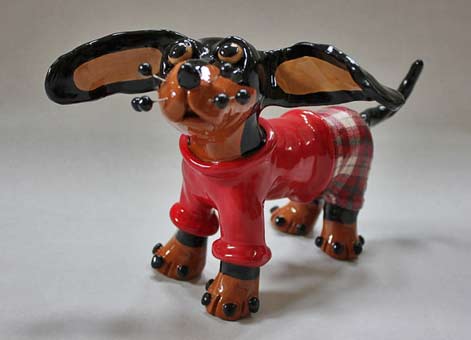 'Pickles the Pup' Ceramic Dog Sculpture made of red earthenware and various glazes Suzanne Noll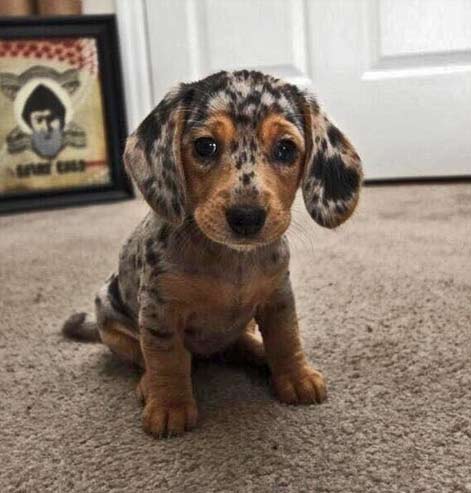 Silver dapple dachshund pup
Reddit / SheCaresTooMuch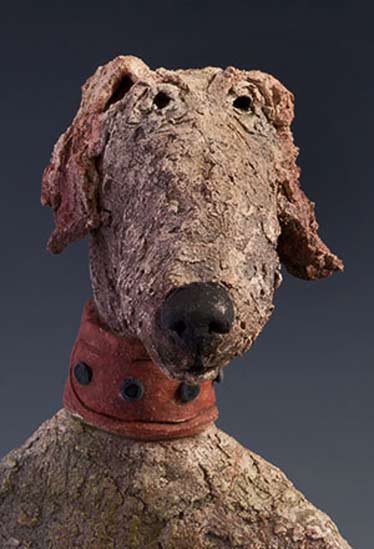 'Woof 9' by Roelna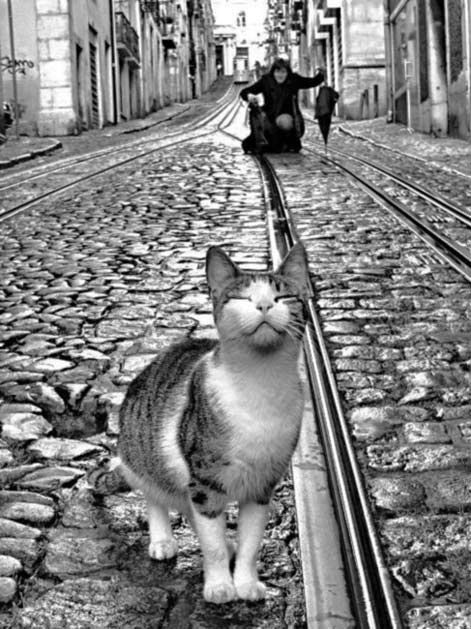 'Fragrance of the street' –  Lisbon, Portugal
photo by Ru Palha
2007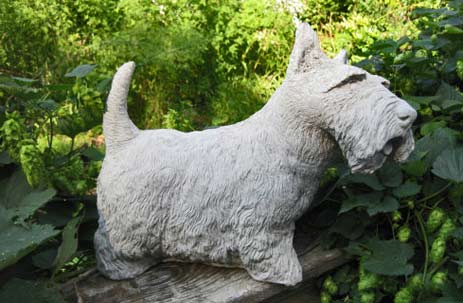 Large concrete Scottish Terrier garden statue – Spring Hill Studio
'The Guardians' – Art Deco lady with dogs figurine, 1930
1930.fr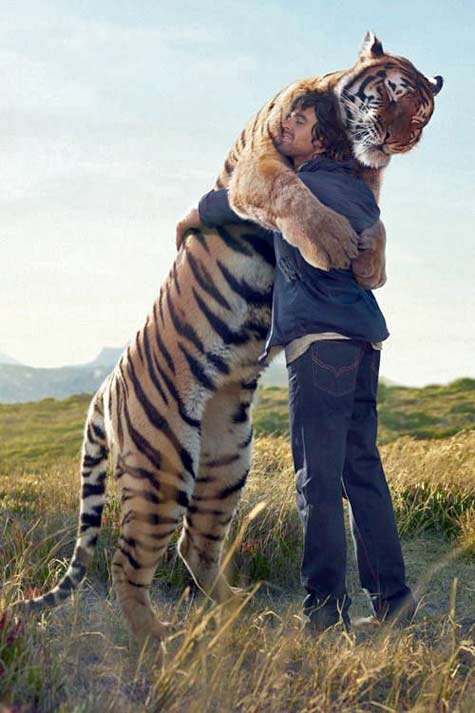 This man came to visit his pet tiger after he had been released into the wild. The tiger ran to greet him with huge hugs and even introduced him to his mate.
Ostinelli and Priest
Mid Century Staffordshire dogs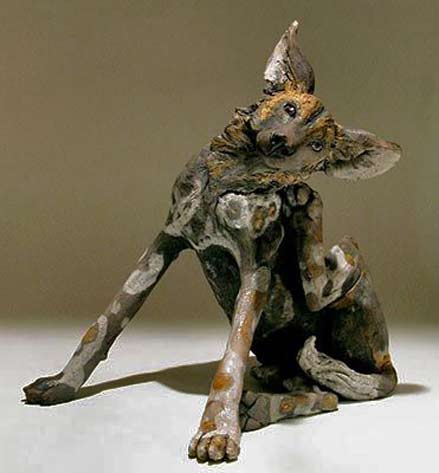 Nick Mackman
'Airdale' – Joanne Cooke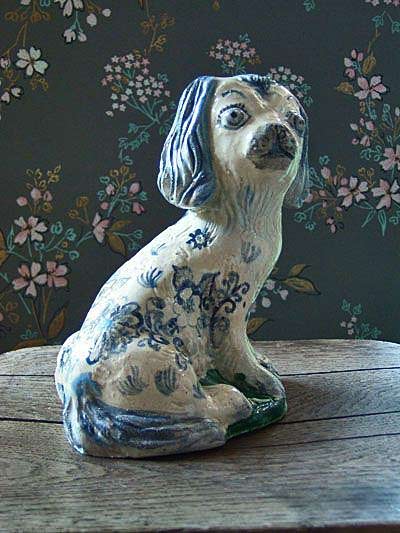 Nathalie Lete
Model in tweed coat and hat by Balenciaga  with her dog
Photo by Louise Dahl Wolfe  Harper s Bazaar  Paris  1955
 'Portrait Of A Cat'  – Mitchell Grafton @ Grafton Pottery
Dachshund dog  – Veronica Art
Fler CZ
'Kitten Winter' sculpture by the kitten
Cat figurine by De Rosa Collections Uruguay
depoezenshop
Jen Robinson
David Burnham Smith
Ceramic kitten by Dia De Los Muertos Decor on Wanelo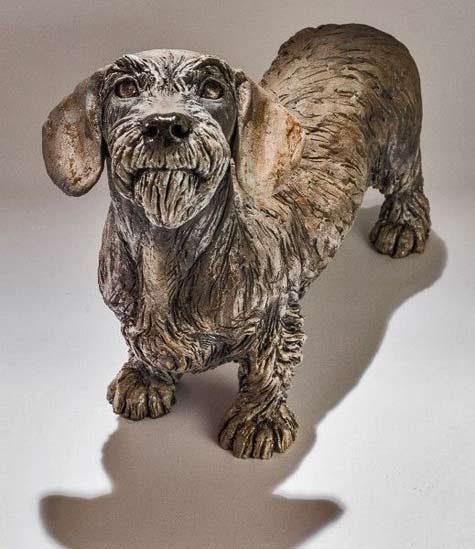 'Flash is Home! ' — Nick Mackman Animal Sculpture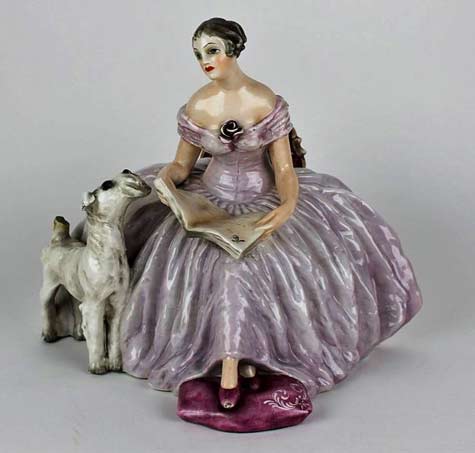 Hand Painted Porcelain Victorian Lady with Dog Sculpture by Guido Cacciapuoti
Italy
'I believe I can fly' 
via hamusoku
'Prowling Cat' – Tatsuo Suzuki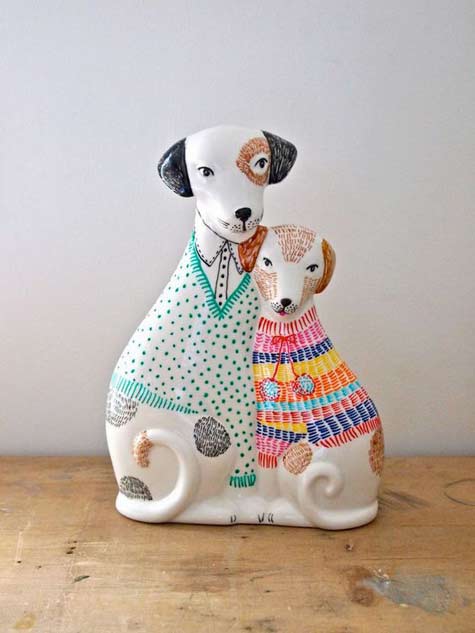 Jess Quinn
Kitten and cat statue – 1952
Nolan Windholtz -raku cat
Roundtreepottery
Sleeping dog – Annie Peaker, UK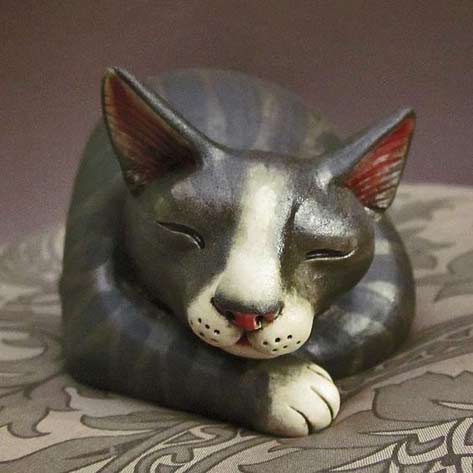 Sleeping gray tabby cat figurine by Felicia Nilson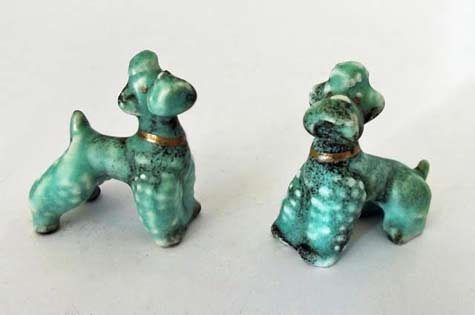 Pair of poodle figurines – Goebels
Spotted poodle – Darryl Dean Antiques, 1st Dibs
' Poodle'  – Jeff Koons
Bert the charmer
Chris de Aboitiz rides a wave with his dogs Rama and Millie off Palm Beach
French Faience 'Desvres' Cat circa 1910
Guido Cacciapuoti Righetto Spaniel Dog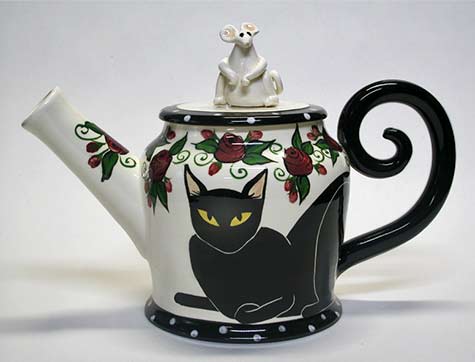 Black Cat teapot – April Gadler
Hound dog carved from tree
'Dachshund Face Clock' – Suzanne Noll
'Flying Cat' – Joe Lawrence
Pair of ceramic dogs
bringthenoise – etsy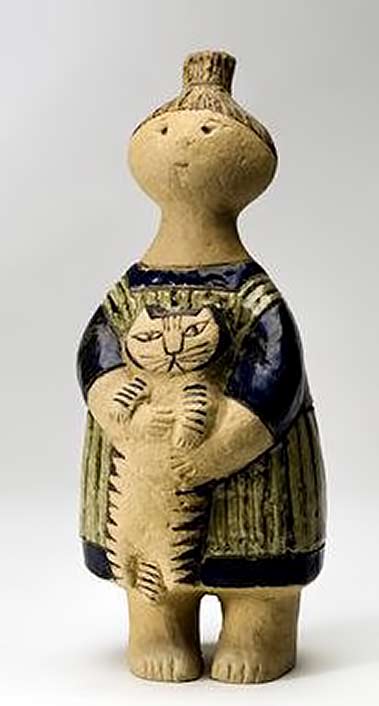 Stina with cat – Lisa Larson
Susan Thumm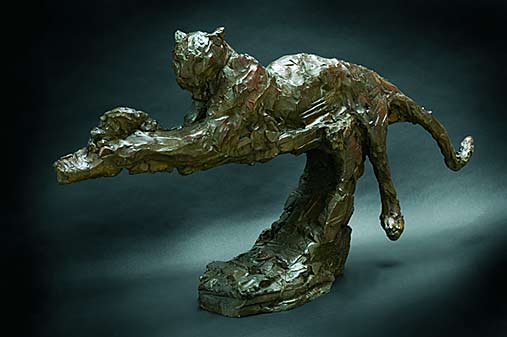 Patrick Villas
Patrick Villas is a contemporary Belgian born sculptor who is currently working in France. He studied drawing and painting at the School of Fine Arts of Antwerp. He is a self-taught sculptor, spending hours at the Antwerp Zoo watching the cats.
Cheshire Mosaic Cat – Cat Shoppe – Toorak, Melbourne
Modernist Cat – Hinz Hooked Wall Rug
Petunia likes praying in trees
Photo Seth Casteel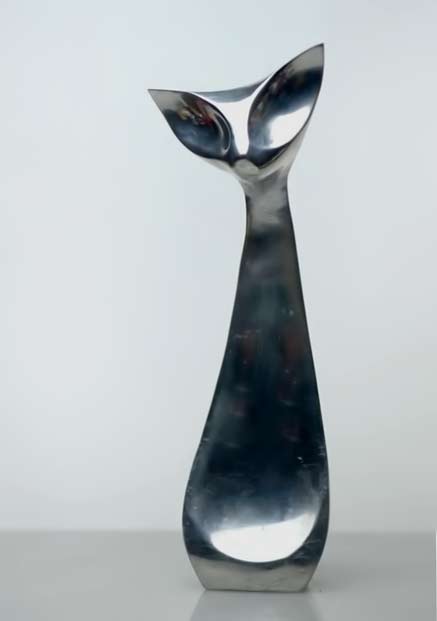 Myklebust Mid Century stainless steel abstract cat sculpture
Cats templates for decoration
White porcelain cat – C.Mielow
–