Lake Constance
Ceramic landscape recreation
The mood of the above relaxed landscape prompted me to seek out ceramic pieces that projected a similar calm. Grazing sheep on a gentle slope leading down to a light infused valley, flooded with tonal contrasts, towards distant dark mountains projected a visceral calm. An alluring dichotomy exists between the innocence of the grazing sheep and the white lake against the foreboding dark mountains in the background. Overall the prevailing impression is of the sublime so I decided to recreate this mood in a post with ceramic pieces of black, white and an assortment of greens. I favored a faded pallete and unglazed porcelains with matt surfaces and gentle textures to capture a relaxed feeling. Uncomplicated pieces, predominantly handmade, were also featured to enhance an organic appearance with an air of simplicity. I mainly favored porcelains for their durability and  being symbiotic with the endurance of the natural world. Images edited with ethereal misty contrasts that imitate the light diffusion that saturates landscapes were also used.
Rimmam Tchilingarian white porcelain vessels
Steve Leaning ceramic jug for Newton Pottery
Erna Aaltonen white ceramic ovoid vessel
Monika Debus; matt glaze ceramic sculpture, 2013.
Rina Menardi's collection of hand-made stoneware pieces
Ryota Aoki – Three white porcelain pitchers
Ryota Aoki hexagonal cups
Handmade bone china home wares by Caroline Swift
Aqua series by Serax
Alied Holman — 'Ah Soulmates'
Light Green Ceramic Creamer
via PotteryBySaleek on Etsy
Kahler Mano- matt pastel green ceramic Storage Jar
Ryota Aoki Porcelain vessel
Rustic Ikebana – Beauty of Artifacts  — Author-Han
Belgian designer Quentin de Coster porcelain vessels series called 'Indiscipline'
Ceramic pourers – Yoko Terai
Black and white Chawan by Wakako Senda
Whhite ceramic bottle – Taizo Kuroda
Carafe by Derek Wilson, Cafe Ceramics by Jack Doherty, photo by Peter Rowen
White ceramic vessel by Taizo Kuroda
Daniel Smith green ceramic canisters
Designer Martín Azúa has collaborated with Marc Vidal for the project "Vase With Stone"
Doodoriumi sky black Yukitsubo Ryota Aoki
Dress up vases by Nendo
Elephant Ceramics white ovoid plate
Black and white ceramic cup – John Ward, UK
'Emptiness Plate' – Paola Navone for Merci, Milan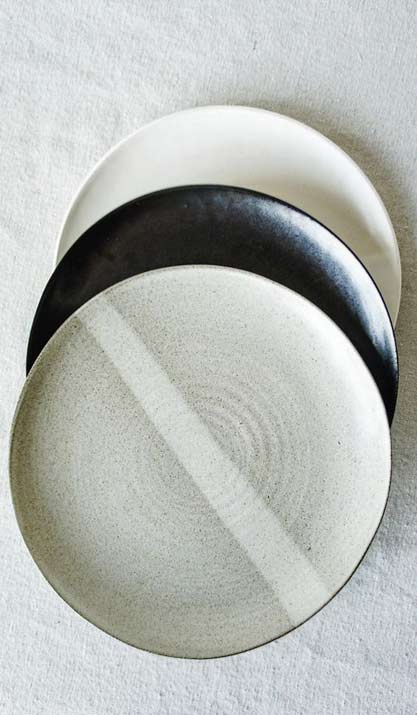 Eric Bonnin plates
 Mint green lidded canisters
Etsy Shop Back Bay Pottery
Fukami Sueharu — 'Seascape' Porcelain with celadon glaze,-2004
Handmade Clay Casserole by JohnMcCoyPottery on Etsy
Jeff Mincham – Tea bowl on beach mangrove base
Hand-made tiny planters with succulents from London based Stella Bagott
 'Sweet Pea' with Bright green interior by kimwestad on Etsy
Hand-thrown porcelain vessel accented with a pebble inspired surface design in white
Ineke van Poppel
Ingrid Bathe ceramic cup and saucer
Janaki Larsen, a female potter from Vancouver
'I love the soil, everything about it, color, smell, feel, I just want to use the soil to create'.
Janaki Larsen – white ceramic ribbed vase
Jan Lewin Cadogan elegant green bowl
 Technical: white stoneware clay. Various barium glazes. Various lava/crater glazes. Glossy deep blue or turquoise stone ware glazes. Fired to 1260 Celsius.
Japanese Stoneware Cup and Saucer – Turquoise and Natural Specks by Mayumi Yamashita
Jarjour Pottery sgraffito black and white planter and dish, Australia
Thrown and Altered jar in green by Se Kim
John Ward
Jomon by Cook Play designed by the Frenchman Philippe Starck – set of bowls and trays in porcelain
Junyao deep bowl with aqua blue glaze, 12th century, Song Dynasty (AD 960 – 1279)
Kayoko Hoshino – black ceramic sculptural bowl
Kose Ceramics – Designer Rosaria Rattin, Milan
 The "KOSE" collection was created to rediscover ancient artisanal handcrafting in this new technological age that we live in.
Laura Strasser fabric texture ceramic dish
Lenneke Wispelwey design —  teal  green and white ceramic vessels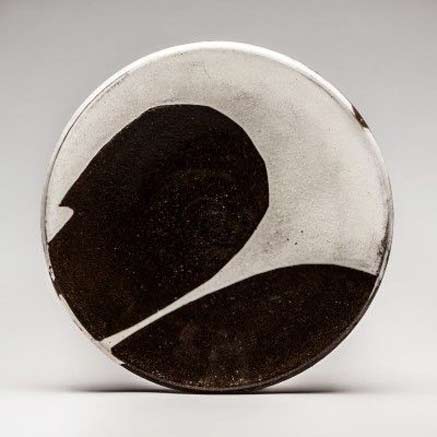 Lindsay Rogers Ceramics
Lucie Rie
Maia Ming Designs Eva tea set ( Eva Ziesel inspired)
Bone china bowl by Angela Mellor
Studiopottery.co.uk—2013
Mike Jabbur Mug
MudFire Gallery
Noriko Ushio- ceramic pitcher
Oomori Kenji
Lidded ceramic bowls and green chillies
Beauty of Artifacts  — Author—Han
Black ceramic globular vessel ikebana
Shio Kusaka porcelain vessel
Clémentine Dupré ceramic vessels
Danish green milk pitcher
northvintage
Rimma Tchilingarian design studio vase
Erna Aaltonen ceramic ovoid vessel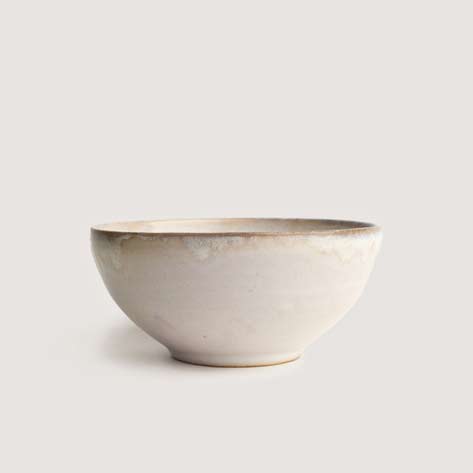 Romy Northover ceramic white bowl – 'Moon Tide'
photography by FINRAZ
Ryota Aoki white porcelain vases
Ryota Aoki Katakuchi porcelain bowls
Sara Flynn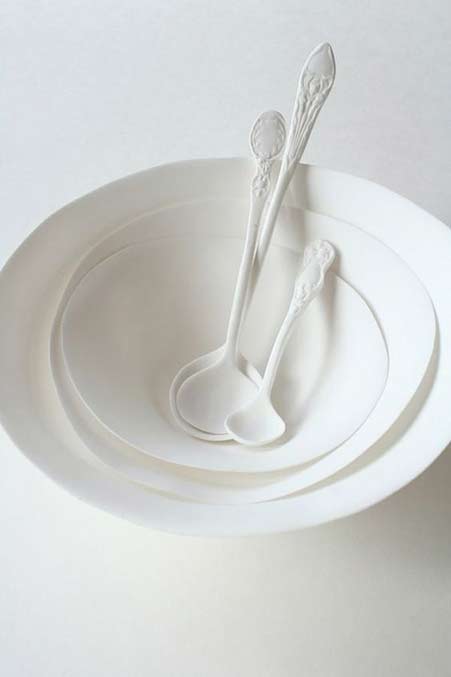 Sarah Klassen white porcelain homewares
White-Serax bowls
Serax avocado green homewares
Big Sur Bowl #9 from Esther Studios
Sara Flynn Ceramics biomorphic ceramic vessel
Angela Mellor, Spray Bowl, Bone China, Green and Gold
Shiga Shigeo
Kose Stem vase — Designer Rosaria Rattin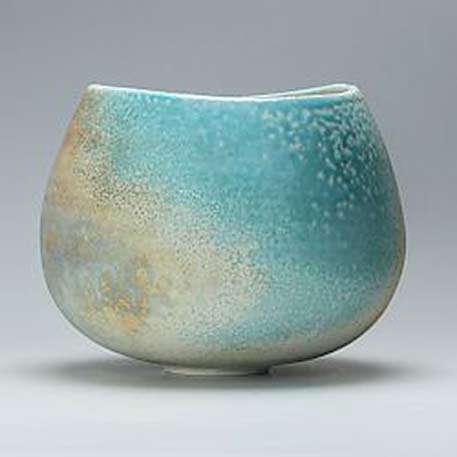 Thrown and altered porcelain bowl by Jack Doherty, soda fired in a gas kiln.
Tina Vlassopulos contemporary ceramics
Toronto based JessiMarie Lertvilai's Love is Blind Vase –  adorned with the braille-translated love letters of friends, family, and strangers
Tania Rolland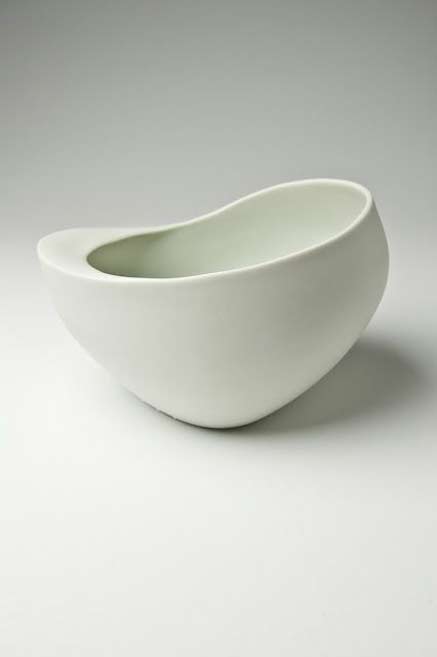 Yasha Butler ceramics
Three porcelain mint green jugs — Emily Myers
Yasha Butler bowl set
Yasha Butler—Off Circle Vessels
Yasha Butler—Plateau and Spoon
White ceramic jug – Dove Street Pottery
Yulia Tsukerman 'Vanitas' Collection
–