Loosen up, leave it behind and indulge in a  diversion, because it's time to take a dive and plunge into some whimsy of the clay. This primordial craft and its busy creators manage to keep coming up with entertaining objects, that remain in contrast to the ever expanding complexities that confront us. The consistency and adherence to similar production techniques through the ages has given the clay products a grounded, steadfast appeal in these times of transience. Plumb the depths of some remarkable creativity infused with a smattering of  fascinating figurines, cringeworthy and clever kitsch, mind boggling sculptures and magnificent manipulations of the almighty mud, all graced with a touch of whim. This latest installment of Pottery Whimsical will have ongoing updates.
 Red Bull Cliff Diving – 2013
 Big Splash Divers Pool Statue by Candice Pennington
 Pottery bySouth African artist Gemma Orkin.
 Publicity photo for the 1948 movie  One Touch of Venus with  Ava Gardner. The studio asked the sculptor Joseph Nicolosi to sculpt a robe on the sculpture , after he initially did a nude one.
 ejumpcut.org
 Amphora vase – Werke Riessner & Kessel, Turn Teplitz
  Bjorn Wiinblad Rosenthal Studio Linie Vase
Ralph Bacerra teapot
Cathy Meincer –  Ceramic rabbit sculpture, Rascal
Maigon Daga porcelain fawn
( Modcats )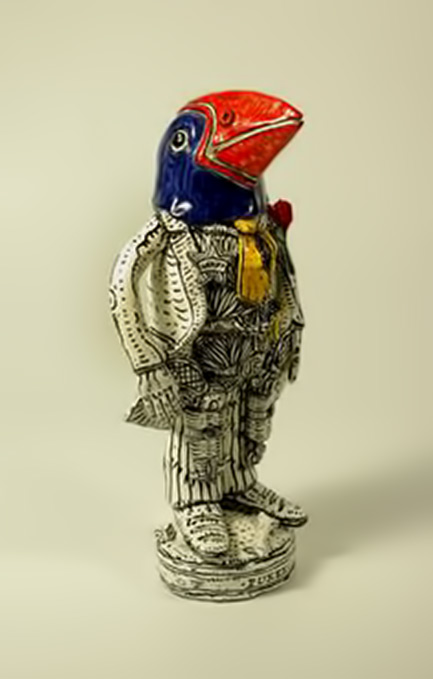 Chuck Joseph
"Pukeko Storage Jar"
Auckland Studio Potters Society 
DeBuse teapot and sugar bowl
Ceramic wall Art  Fiesole,-Tuscanny
 "Freedom"  by Zenos Frudakis
 Ceramic Tiki  –  Titian Studio Pottery, New Zealand
Gregs Photos
  Jean Derval modernist sculpture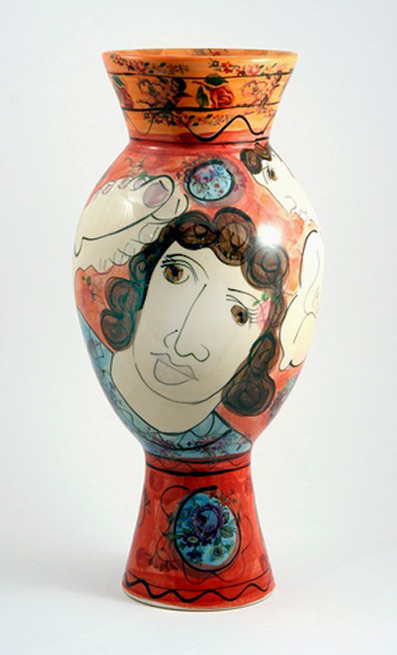 Karen Atherley handpainted vase
 Delightfulness, 2011
Kensuke Yamada stoneware statue, height 36″
Lisa Clague ceramic sculpture
Margaret Keelan – "Girl with Brown Hare", 2010
 Marleen Vansteenvoort
 Michael Kay abstract circus vessel
Erin Furimsky – 'Accordance'
Museum de la mer – Biarritz
Flickr — Pierre
Peter Pincus ceramic sculpture
"Salty sea dog"  by Joanne Cooke
Ceramic Jug – Sara, Essons Valley, NZ
Susan Nemeth vases
Titanica, a bronze sculpture by Rowan Gillespie depicting a diving female figure
 Titanic Belfast building Titanic Bel
A Vintage (60s) high relief ceramic sun face by Paul Bellardo—Boston based Sculptor ceramicist
Charles Catteau vase
Wall Hanging Tile- D.Ruth
( Modcats )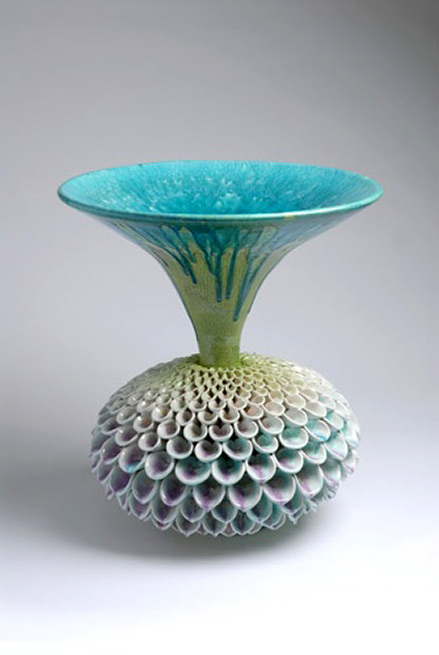 Show Girl Vase  – Katherine Morling
Alexander Archipenko  – 'Woman with a Fan'
Polychromed bronze – 1958
Vilcek Foundation American Modernism Collection
Mary Ann Prack modernist sculpture
Feng Shui  wall mural –  Guan Wei
( Bureau Of Meteorology foyer, Melbourne – 18 meters x 5 meters )
The magnificence of nature is illustrated by the birds on small islands and the sea creatures floating among coral reefs..There are also ten lucky clouds that signify peace and prosperity. Four heads represent the forces of nature that blow wind…( Taoist wisdom ) It is my hope that the features of the painting will both challenge and amuse viewers, yet also underline the importance of balancing our enviroment. – Guan Wei 2010
( http://blog.podsweb.com/ )
Feng Shui –  Guan Wei
 ( Docklands Urban Art )
ψ
–