Atelier Vierkant planters – Belgium
Indoor planters are a pragmatic and creative vehicle for infusing a space with a new spirit and reviving the existing context. A convenient means to clear stagnant Chi and uplift the dynamic and import freshness into static areas.. They also introduce a semblance of permanence to the transient lifestyles many of us pursue and have a grounding influence, especially for those living in high rise dwellings. For work environments filled with lots of electronic equipment they are also excellent for  balancing the extra concentration of positive ions. Introducing a natural, breathing landscape into spaces of modern architecture create an excellent polarity. They also have countless applications for patios, balconies and in the garden.
 Atelier Vierkant modern planters :
Atelier Vierkant is a versatile producer of handmade clay planters and pots, based in Bruge in Belgium. Liaising worldwide with architects and designers on numerous custom projects, they have developed a very innovative collection of  planters. The family company is currently run by the two brothers , Dries and Ward Janssen. They encourage an adherence to original, contemporary, organic and minimalistic designs.
Ceramic hot tub at Zermatt, Switzerland
Atelier Vierkant RR Pot – Hydroplant
( Photo – Claudia Luperto )
Atelier Vierkant planters
AHE garden planters – Atelier Vierkant
Archie Expo booth
Atelier Vierkant indoor MF planters
AHS Planters – Atelier Vierkan
Up to 86 inches in height and weighing 661 lbs
Eco Friendly and Unique planters by Atelier Vierkant
Gold Medal winning and Best in Show at RHS Chelsea Flower Show 2010, Atelier Vierkant planters.
Atelier Vierkant K Series clay pebble seating modules
Lux Restaurant,  Antwerp, Belgium
Four tall planters – Atelier Vierkant
Gruppo Unipol – Bologna
Ceramic sitting stones – Atelier Vierkant
KMPG Budapest
Large AHP Pots –  Atelier Vierkant
Loft design in the Parioli, Rome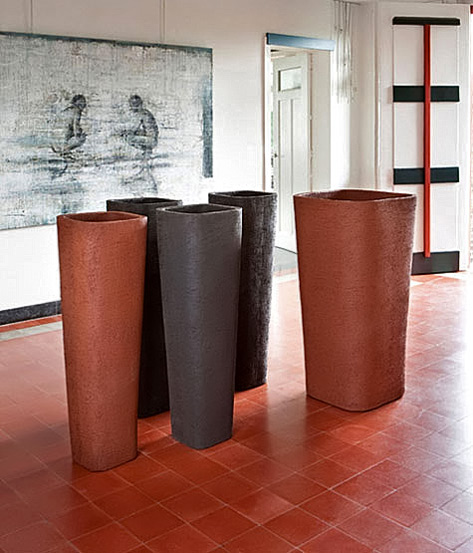 MUA I MHA planters by Atelier Vierkant
New Zebra Housing Project.
( Photo – Bart  Van Leuven )
Folded Pots – Atelier Vierkant
Large Atelier Vierkant planters – Kings Cross, London
Townshend Landscape
Atelier Vierkant textured LP planters – 65cm and 80 cm diameter
AUB180 Planter – Height 70.8 inches
Atelier Vierkant ceramic columns  — V Palm Springs Hotel
Surface Design inc. landscaping
photo-Undine Dahl
Modern planter 'AUS'  with anthracite and grey tones – Atelier Vierkant
Erste Group Bank
Atelier Vierkant 'mf series' planters
private residence NZ
Indoor planters – Atelier Vierkant
Ribbed Pots – Atelier Vierkant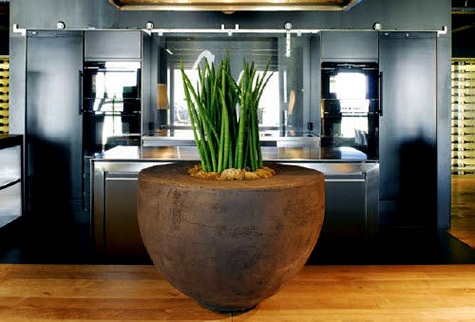 Contemporary ceramic pot – Atelier Vierkant
Atelier Vierkant planters
Balcony garden with Atelier Vierkant planters
Removing moulds and finishing at the Atelier Vierkant workshop
Hotel Marignan, Paris – Monumental  Atelier Vierkant planters
Aus planters –  King Plaza
Brooklyn
Atelier Vierkant UF Series planters
Heydar Aliyev Center in Baku designed by Zaha Hadid
Atelier Vierkant showroom, San Francisco, USA
Large indoor plant in Atelier Vierkant ceramic pot
Sfera building, Japan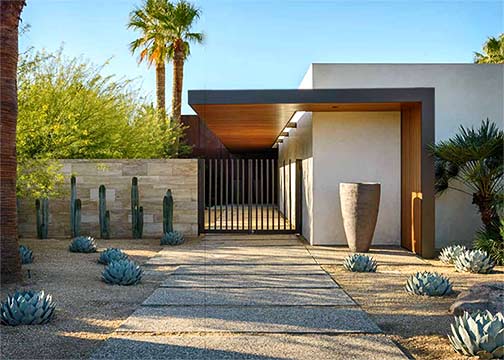 Contemporary Palm Springs residence – garden design by Wiseman Group
 Atelier Vierkant seating modules
Ψ
 A collection of other planter creators.
Urban Nature planters – Los Angeles
Urban Nature planters
Vanhie Domani  " Woodstock " planters
Vanhie Domani planter
bkbceramics large modern planter
 Modern planter- large footed bowl with vertical stripes.
bkbceramics
'Groove Pots' – Agave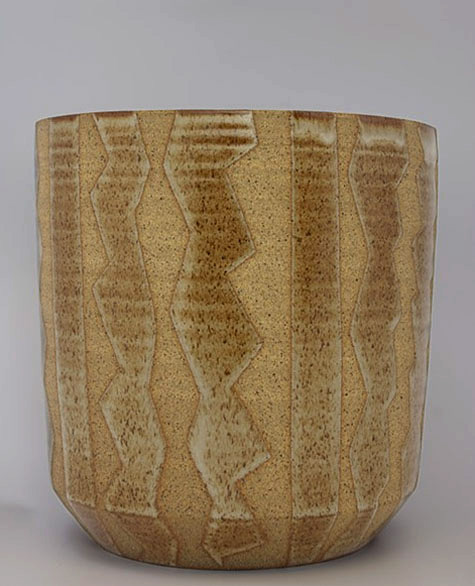 Tall rustic modern planter with zig zag design on buff clay body- bkbceramics
Antique French urn decorated with scenes from classical mythology in an Atlanta terrace.
Rustic modern medium planter- horizontal white glazed striped over dark clay body.
bkbceramics
Eliot by De Castelli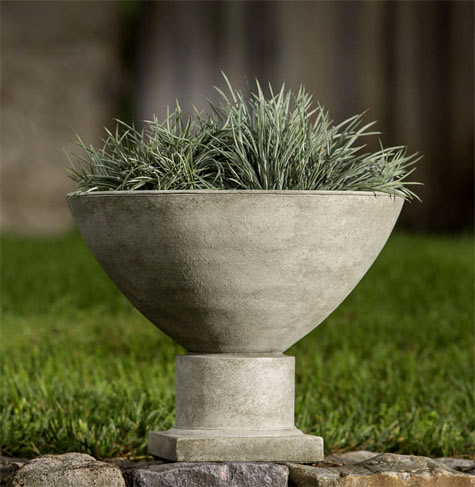 Exeter concrete moulded Planter
  Blue Okura Planter by Jonathan Adler
A hand thrown stoneware planter in Mid – Century retro style.
Koloman Moser large Art Nouveau planter
Secession Building in Vienna.
( thebluelantern.blogspot )
'Nutshell' Planter- Kornegay Design
Ming Tree Planter
Modern bedroom with planter
( I-Paradox – deviantart )
Rex Goode designed Pig Planter – 1949
( lamodern.wordpress.com )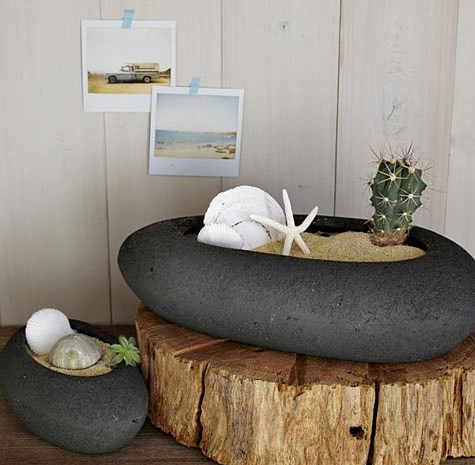 Rock Textured Planter – West Elm
( muse-decor )
Rosenthal Netter planter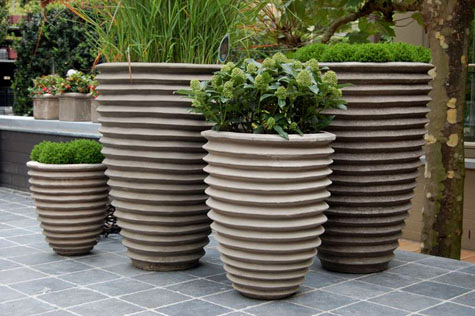 Ribbed Terracotta Planters – Francesco Del Re
Module balcony planters – Lushome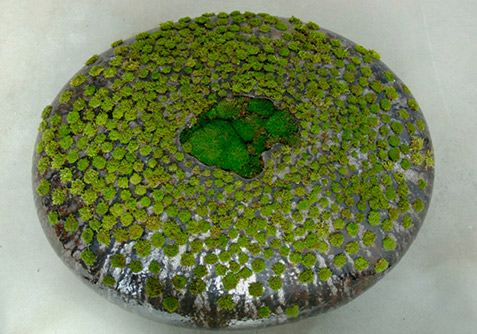 Water-drop-pebble like large ceramic form, covered in small holes in which mosses are planted.
Mineo Mizuno,  Los angeles, CA.
16/4/2014
Garden Planter UE – Atelier Verkant
Obbligato Mosaic planters
Outdoor Garden Planter UF – Atelier Vierkant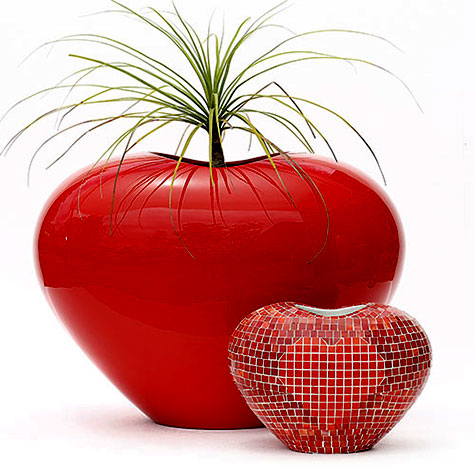 Obbligato Heart vases and planters, ZA
Yacht motif mosaic planter
ems-brainstorm.blogspot.com
Pair of Brutalist Bullet Planters
Planter OV – Atelier Verkant
Modern stoneware planter
( Letsgetmuddy Etsy )
Vintage Mid Century Burnt Orange McCoy Planter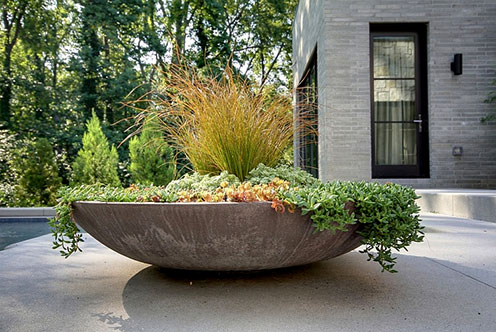 Large outdoor planter
( Castro design studio )
Garden Planter – Letsgetmuddy, California
( Letsgetmuddy Etsy
Update- – 29/6/2015
Botanica Planter – Campania
Cadiz Jar – Campania
Tan glaze planter – Letsgetmuddy, Etsy
'Sisal Weave' planter – Campania
Catinat Jar Fountain – Birdsall & Co
birdsallgarden.com
Haeger orange glaze ribbed planter
Rustic Gulf Planter – Campania
 Sgraffito planter with succulents
HalfLightHoneyStudio Etsy
Ceramic sculptural planter – LandMstudio, etsy
Mid-Century-Danish Modern planter
'Chantal Planter' – Campania
Mid Century tripod planter
'Montes Planter' – Campania
---