Venice Clay Artists
Ludicrous, thought provoking, bland, audacious, wacky, improbable, superficially deep, outrageous, irreverent, vague yet definitive, simply sublime…. anything really that piques my attention will qualify for this post. Yes it's the return of  "pottery whimsical " due to unprecedented demand. Actually I had one request, but it's still unprecedented. There's always some quirky and intriguing events lurking in the claysphere waiting to be exposed.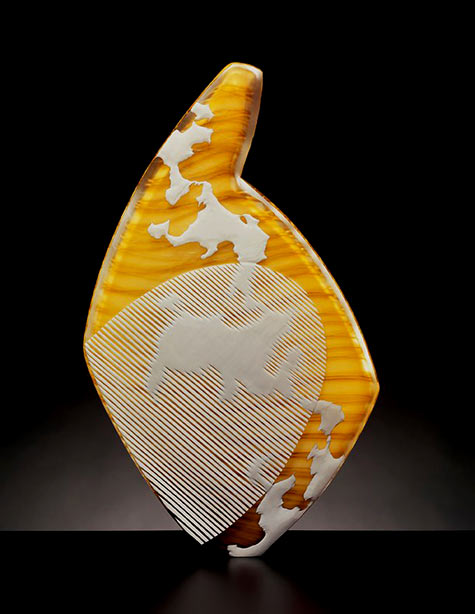 Ethan Stern –  Contemporary art glass sculpture
4 Spear Dishes – Poole Pottery – Delphis Range 1960-70's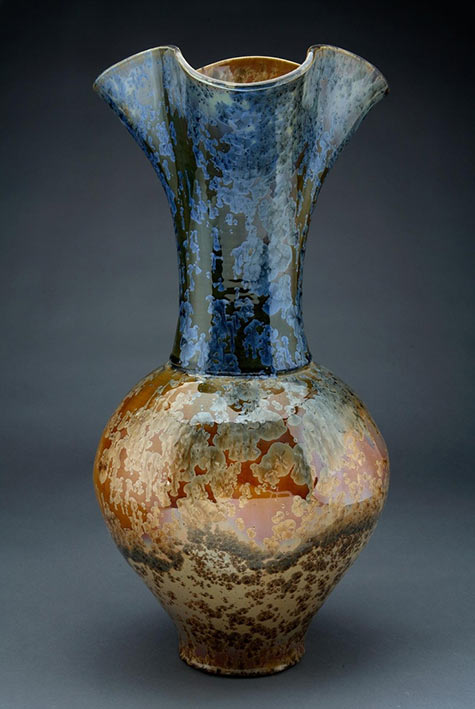 Elliott Newton- wheel thrown vase with crystalline glaze
Art of Alexandria by Mondmann Flickr
Sir Stamford Raffles statue in Singapore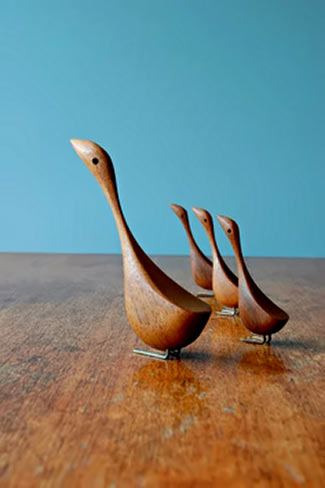 Modernist Danish family of teak birds
Lovers sculpture by János Török for Zsolnay
Le sculpteur Savary
Photo – Robert Doisneau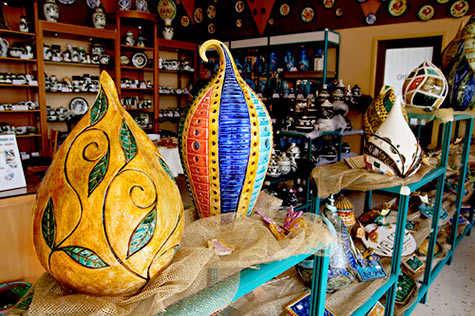 Savvas Pottery – Cyprus
Burning Man 2009  – Part II by Hector Santizo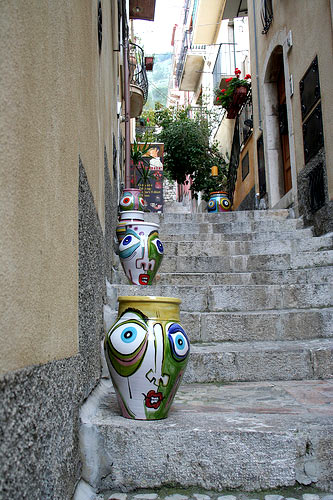 Handpainted modernist pots lining the steps in Taormina, Sicily
Green Dragon – Barcelona
Pompei fountain  –  Photo by Peggy Mekemson
( wandering-through-time-and-place.me )
Very large Martin Brothers Wally bird jar sold for 67,000 quid by Woolley and Wallis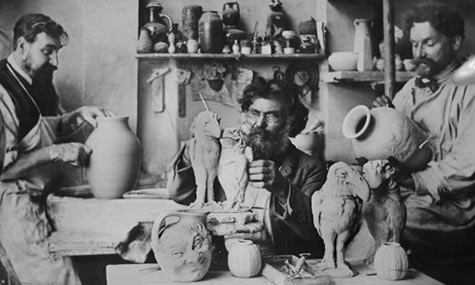 Martin Bros in the studio at Southall creating grotesque ware and vases.
The Martin Brothers – Walter on the wheel, Robert Wallace creating a Wally Bird and Edwin decorating a vase.
Terracotta neck-amphora (storage jar)
Greek, Attic, fourth quarter of the 8th century BC
Met Museum NY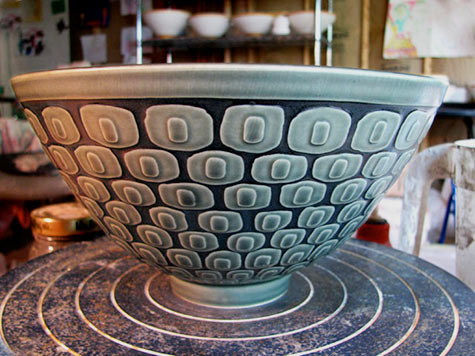 Large bowl  – Jim Gottuso

 Italian architect Massimo Iosa Ghini designed the Quattro Punti per una Torre sculpture, located in the University of Milan.
'Eardropper' – George Scheele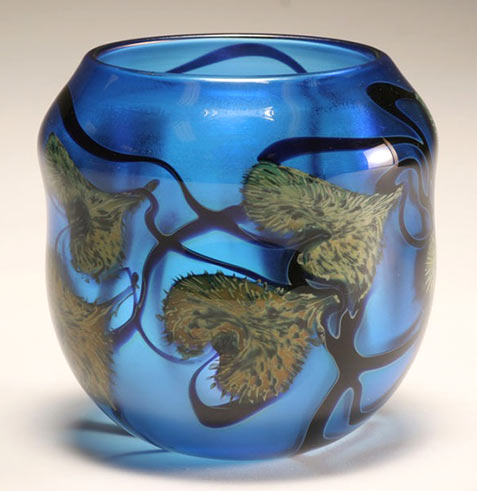 John Lotton blue studio glass – 1988
Jean Balmer collection
( Esoteric Survey – Flickr )
Azulejos-Porto,Portugal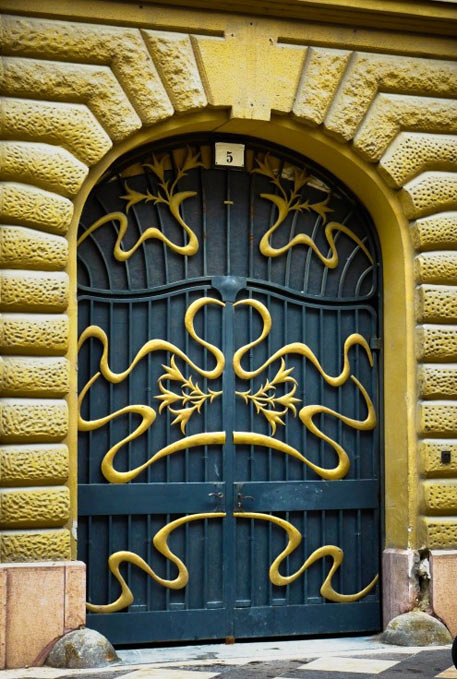 Art Nouveau Door in Budapest
'Erosion' by Tamsin van Essen
Kohei Hahn – Germany
www.koheihahn.de
Maria Kutrzeba
Birdnest – Cory Lum
Double walled vessel thrown as one piece then carved by Diane KW.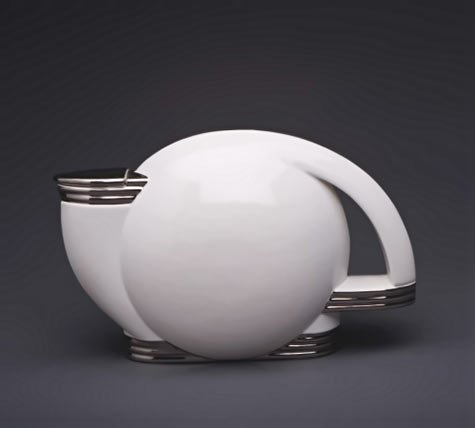 Paul Schreckengost ceramic pitcher – 30's Art Deco
In 1938, Matthew Stirling, chief of the Smithsonian Bureau of American Ethnology, led eight National Geographic-sponsored expeditions to Tabasco and Veracruz in Mexico. He uncovered 11 colossal stone heads, evidence of the ancient Olmec civilization that had lain buried for 15 centuries
( An uncanny resemblance to Don Rickles )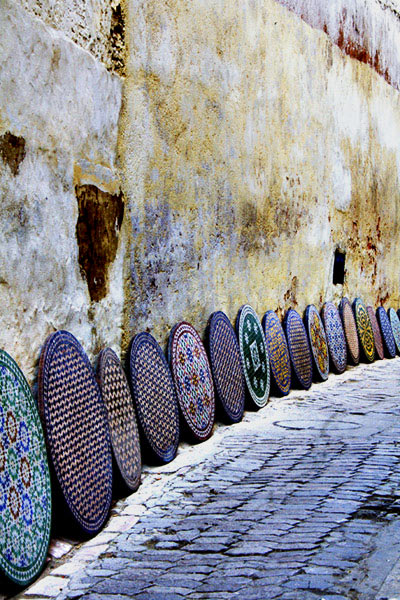 Ceramic table tops lining a wall- Fez, Morocco
Philippe Faraut
Garden Buddha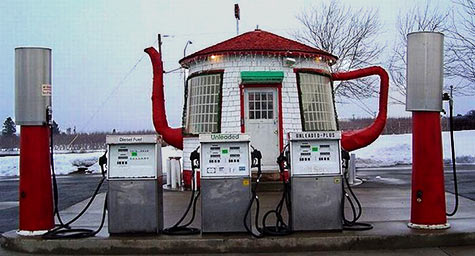 Teapot dome gas station – built 1922
Zillah, Washington USA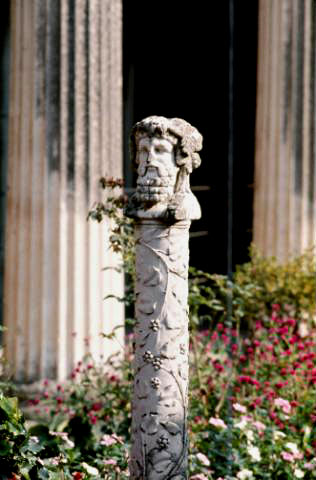 Pompeii – House of the Vetti garden
L'enfer boulevard de-clichy Paris – Robert Doisneau
Robert Doisneau was known for his modest, playful, and ironic images of amusing juxtapositions, mingling social classes, and eccentrics in contemporary Paris streets and cafes.
see veniceclayartist's post HERE 
Polymer Clay Clock – aMused Creations
Near to Antofagasta in the Atacama desert a giant hand sculpture of fiberglass is the work of Chilean artist Mario Irrizábal. It is known as La Mano del Desierto – The Hand of the Desert
( photo – Ian Brooks )
Jean Balmer ceramic and rawhide drum
Open stone bathroom – Arizona
French pottery market Provence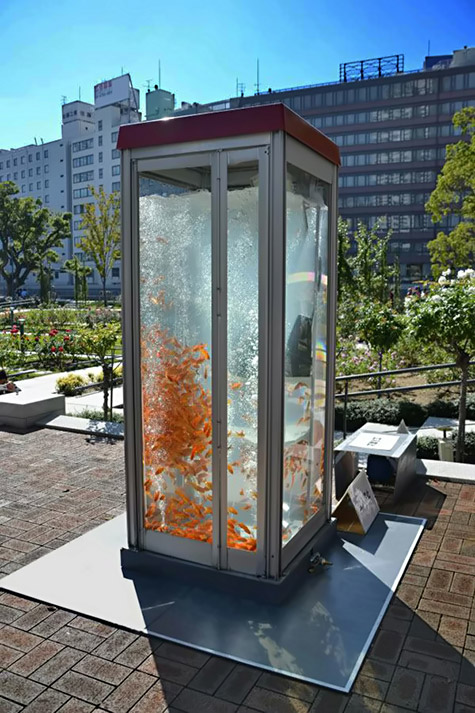 Public goldfish tank Japan
( converted phone booth )
Mosaic heart sculpture outside The Heswall Centre, Telegraph Road, Heswall, Wirral, England.
Wikipedia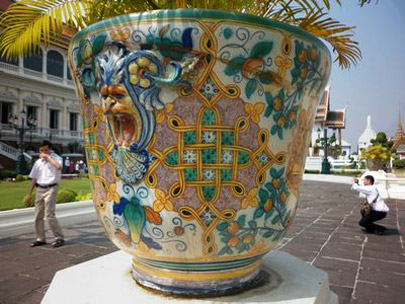 Outdoor ceramic planter in courtyard
Abstract black and white cylindrical vase – Kurt Weiser
 " I tried to create two levels, two blades, I imagined them as corals,  memory that re-emerge from the sea, or as the frescoes of Pompeii condensed from the plate.
Naples sculptural artist  Fermariello Sergio
Mobile skin ink fairytale
Corten steel, 27 metres high, on location at Gibbs' Farm, Kaipara, NZ by French artist Bernar Venet
Photo: Dan Chappell
Throughout his career Venet has avoided symbolism and expressionism in his works. He adopted the theory of monosemy during his early conceptual period in the 1960s, and adheres to this approach today. Initially proposed in writings by semiologist Jacques Bertin, monosemic works possess just one level of meaning – they simply exist, independent of linguistic interpretations. Venet explained in a 2010 publication, "Words have a multiplicity of meanings, dependent on context, which often produces a poetic aspect. In contrast, the signs I was using, which were deliberately drawn from the sphere of mathematics, tended to avoid a multiplicity of interpretations by imposing their monosemic nature.
Bjorn Winblad – Denmark
Mid century meets contemporary
Midcentury Show East fair, London
Coco Bongo – A work in progress  –  Mexico
'Still Running' – Antony Gormley 1993
Art Noveau Vase – Hillier design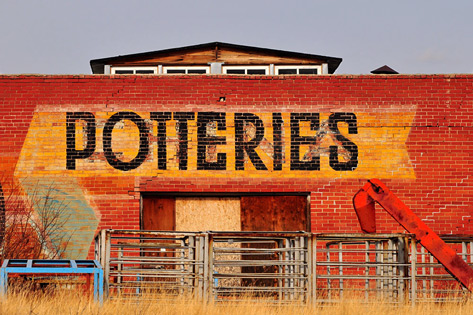 Medalta Potteries Site
Medicine Hat Alberta Canada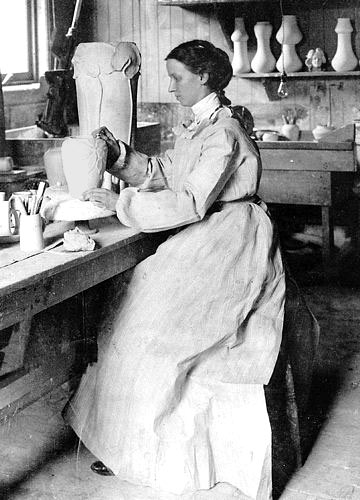 Mary Stratton
Jarrón de barro vessel – Carlos Versluys
Roundhouse Gallery
Temple Statues Thailand – jump at the count of 3
Conch Shell House, Isla Mujeres, Mexico
Coil built outdoor Ceramic Dome – Laurie Spencer
Rainbow Man shop  – Santa Fe, USA
Three ceramic bottles  – Anne James – 2009
"Legacy Mantle" by Chinese artist Sui Jianguo in the Kiev Botanical Garden
( Three Maosketeers )
West German Pottery Roth Vase Fat Lava – what an eruption !
( Roth Keramic Group Fickr )
Hammerheads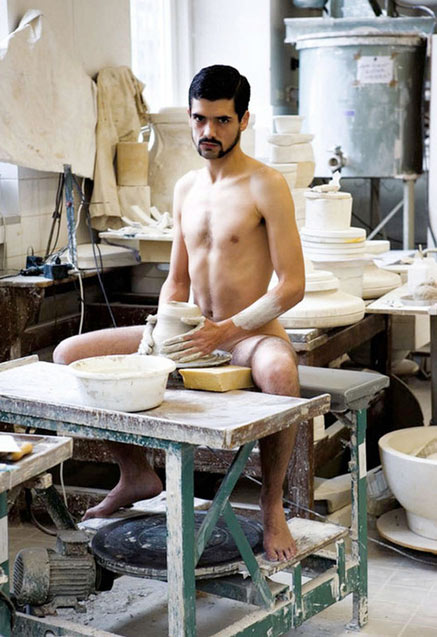 Naked Raku ?  Photo by Kathrin Brunnhofer
Two ceramic fish sculptures in a lake
Ann Louise Gustavsson – Stockholm
Stone Forest Granite Tub Custom Made One of a Kind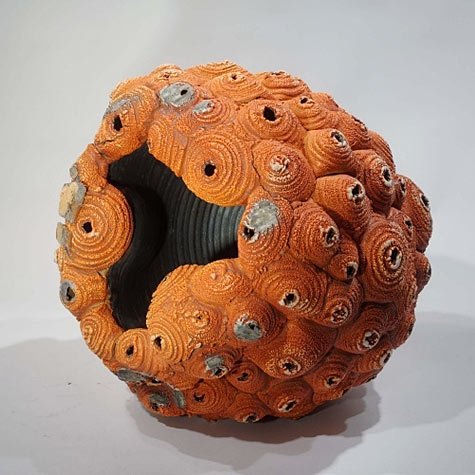 Thiebaut Chague -Fractal series – Poland
'Eggheads'–  Robert Arneson
Unfurling Vase glazed ceramic pottery by WitchCraftsCorner on Etsy
Portuguese ceramic tiles
( David Piper Tiles )
Ceramic stoneware sculpture – Mac McClain ( 1923 – 2012 )
 Philip Evans High Fired Ceramics
Roundhouse Gallery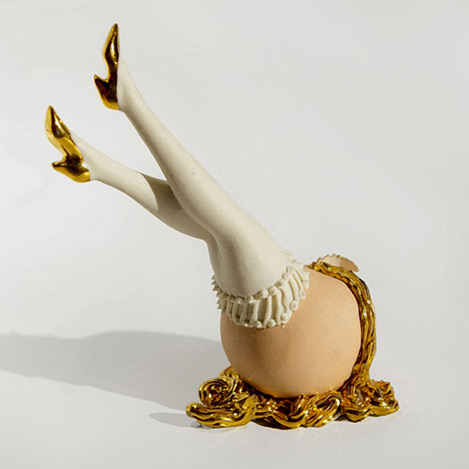 Rebecca Wilson – Dirty Rotten Peaches
Shigaraki Ceramic Artist, Otani Shiro
Nemrut Diyarbakir – Turkey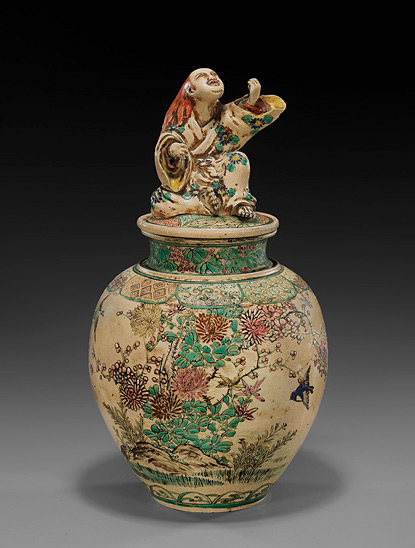 " Why me ? " Japanese ceramic jar
'Fold II'  – Antony Gromley
She asked for a big vase of roses
James Whiting – Set of 6 stacked bowls, lavender
(fantastic innovation !)
Converting car to a chariot
Wombat sculpture, facing the Olympic Highway in the village of Wombat, New South Wales.
A real wombat
Annie Oakley Cookie jar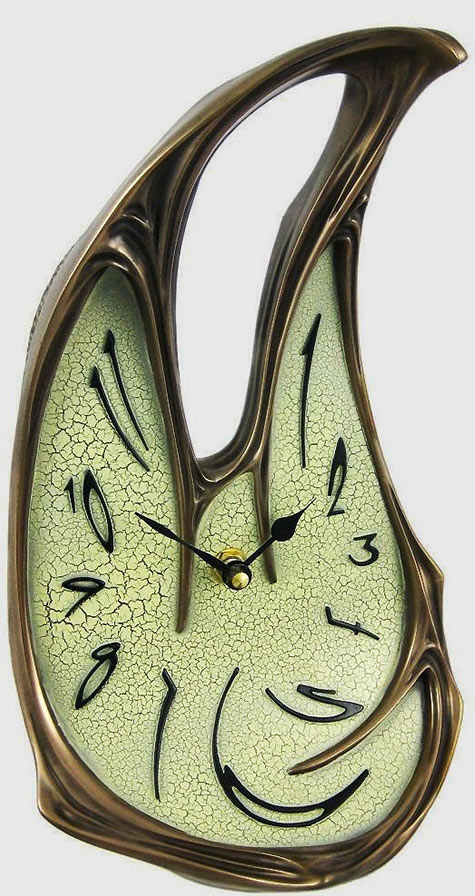 Mantle clock ( working ) inspired by Salvador Dali's surrealist painting The Disintegration of the Persistence of Memory, 1952/54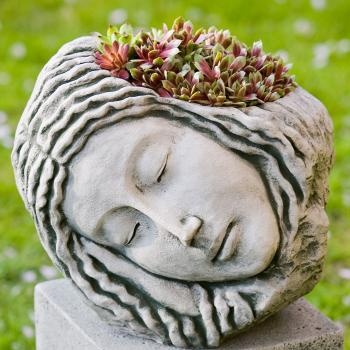 Sleeping women head planter with succulants
Art of Romanian Sculptor Constantin Brancusi
Ancient Australian Aboriginal rock carving of an Echidna (spiny ant eater)
"Legacy of Souls"  by Chidi Okoye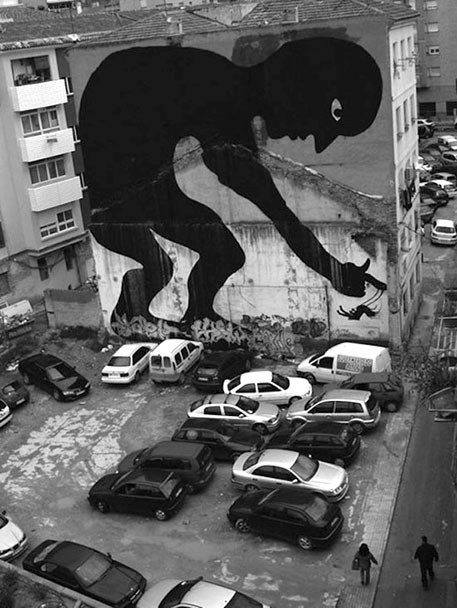 Street art silhouette – Sam3 – Spain
Sculptural Stairs at the School of Arts in Saint Herblain, France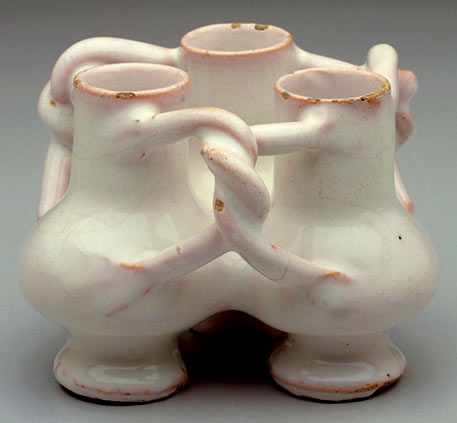 Fuddling Cup
Yoshiro Ikeda
'Cosmos'  – Firlds & Fields
Yoshimi  Futamura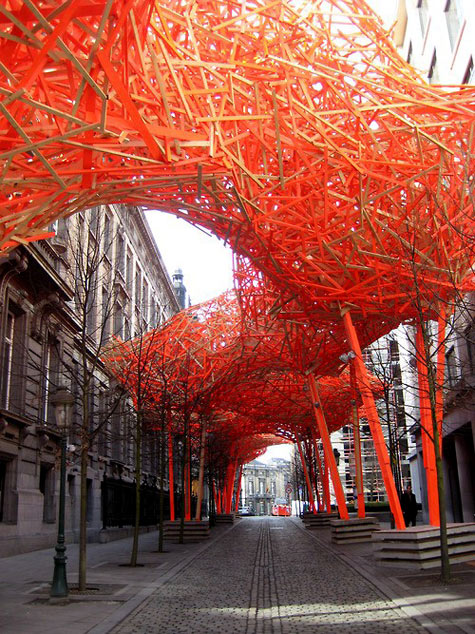 Installation artist Arne Quinze, " The Sequence "  Brussels, Belgium
Ray Bub Teapot
Temple Kanadukathan, Tiruchirappalli, India
Pottery Whimsical Continued HERE
–